Business introduction videos can be the perfect tools for introducing people to your business. Learn how to make such impactful intro videos in this guide.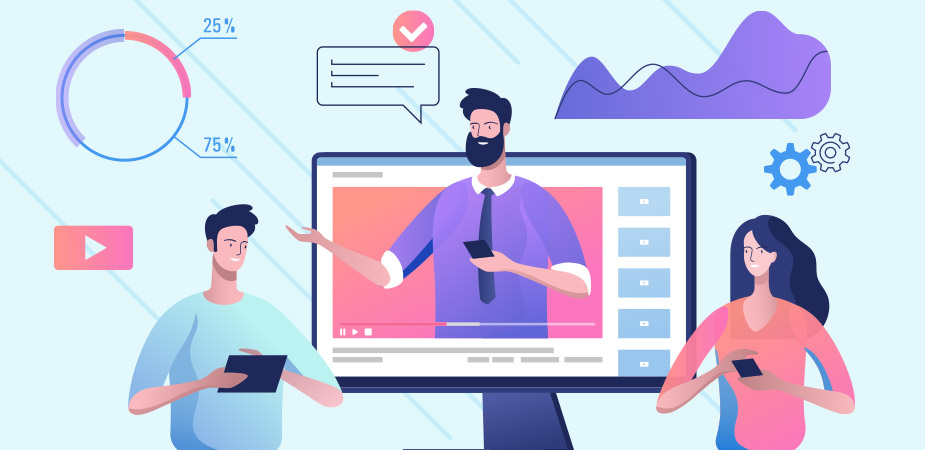 If you are currently building an intro-based corporate video for your business these days, then you must have a strategy in place for doing it right?
If you just think that this task doesn't need this much importance, then you are surely mistaken.
Corporate videos are of incredible importance for brands these days since they are the visual representation of what your brand or business is all about.
When this doesn't get done right, your brand can give off a very muzzled presence that won't resonate with your audience.
More importantly though, when it comes to intro videos in the corporate video genre, the strategy becomes even more important because the intro video is there as a tool to provide a first impression of your business to someone important i.e. either a client or a user.
If you bungle this up, then there will be no use in having made the video in the first place.
So, to ensure that this isn't the case with you, here is a definitive strategy that we've come up with a BuzzFlick, after going through hundreds of conversations with our clients on how best to make intro-based corporate videos.
Guide to Create Your Company Introduction Video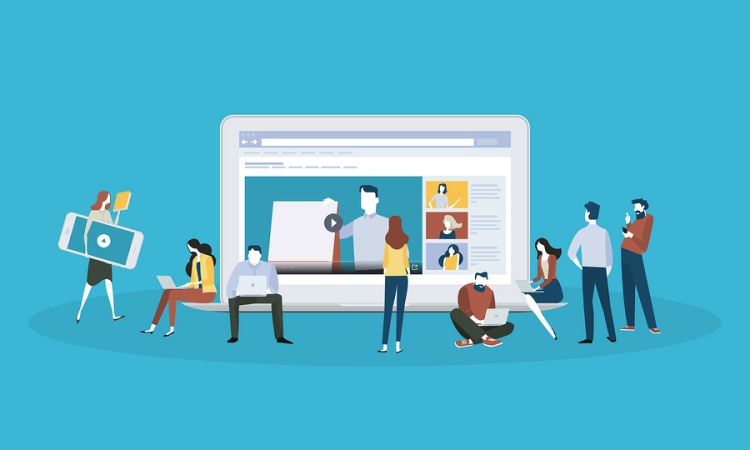 Being part of the corporate world, you cannot ignore the increasing competition, and unique marketing PR strategies companies are coming up with to build up their competitive edge. In this landscape, you should always be looking out for new ways to engage and build a stronger connection with your audience.
As globally, people are turning towards video content. It turns out this medium is possibly the most effective to reach audiences and put your message out there. It helps organizations to not only voice their brand value but make viewers feel it.
This is why you cannot miss out on this opportunity to reach people and build a more significant brand presence in the market and within the lives of your target audience.
When it comes to video content, a company intro video is a must. It can function as an explainer video, as well as introduce audiences to the brand.
Have a look at how small businesses can use different types of explainer videos and benefit from them.
Let's look at a few elements that you should keep in mind when building an impactful intro video:
Identify a Clear Goal Or Purpose Of The Video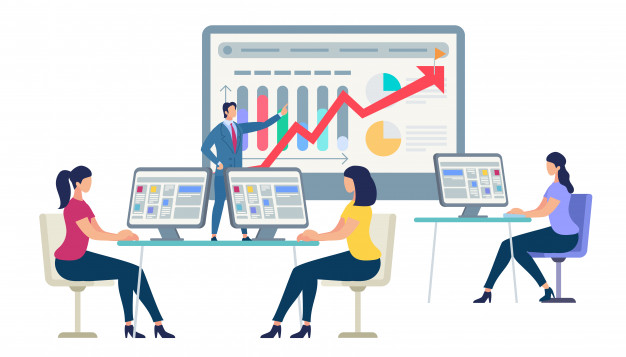 Just like any marketing material, the process of creating impactful business intro videos starts with having a distinct goal or purpose in mind.
With so much digital content available online, making a boring video, with no specific direction or value for the viewers, is the same as wasting your resources.
This is why when you decide to make a company introduction video, ask yourself a few questions. Why do you want to create the video? How will you use it? What do you want to communicate with it?
Some of the common purposes of creating an intro video include:
To introduce your company and explain how you deliver value for customers.
To educate about your product features and how they work with product demo videos.
To highlight your company values and showcase your talented team.
To ensure you are using the best industry or manufacturing practices.
Most of the time, the goal of company intro videos is to create awareness of the brand, educate about the products, and persuade to associate with the business.
Intro videos allow companies to interact with their stakeholders and present an opportunity to show that they care about their customers, value, community, and society. It can make a big difference in the overall goodwill of the organization.
For real examples of impactful corporate videos with a clear purpose, have a look at our list of best corporate video examples around the world.
Finalize the Script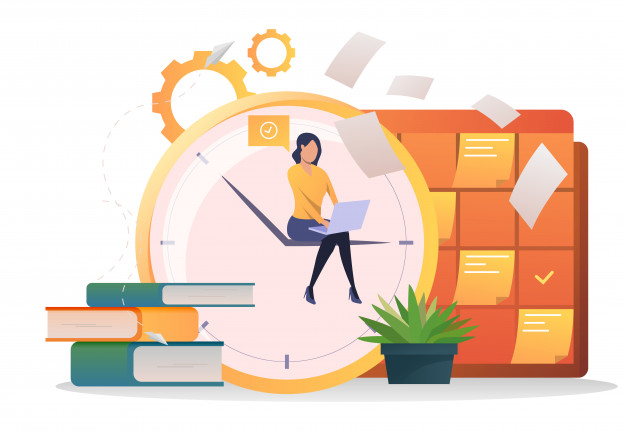 Once you have a clear purpose, it's time to put together the script.
According to The Next Web, people decide whether they want to watch your video or not by two things, the thumbnail of the video and its length. This again brings us to an array of content your video will have to compete with for audiences' attention.
Hence, when finalizing the script, make sure it is short, to the point, and throughout its length, it keeps the viewers engaged.
A video script with a powerful message, characters, or situations that your target audience can empathize with, will help increase the impact of the intro video. Most often, companies keep their intro videos between one and a half to three minutes.
This is the first stage of the creative side, make sure you have a clear direction to guide through other steps.
Related Article: A Conclusive Guide On Script Writing For Animated Videos
Try to Bring Out The Human Side Of Your Brand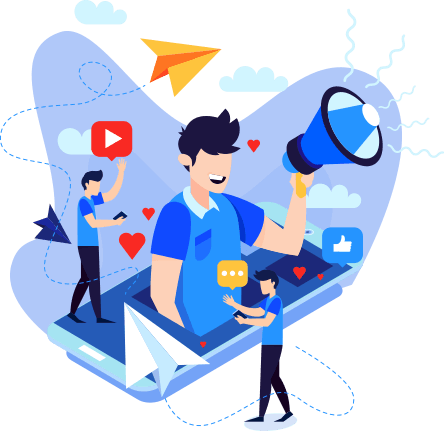 There is a lot of digital content out there, and there is no point in creating a video if it fails to make an impact.
Hence, it is imperative that you take a minute to realize what it is you think your audiences want.
They want to feel a connection. They want to know what your brand's values are and what drives you. The difference between an impactful video and one that viewers skip after a couple of seconds is how well they were able to build a connection with them.
The company intro video is an excellent opportunity to show personality, talk about how much you value relationships, and humanize your brand in any other you see fit. Here are a few ways you can highlight the unique culture of your brand:
Show your workspace and how you care for your employees
Include candid images or clips of your team working
Add interviews, small clips, or voice-overs of the founders talking about their inspirations
The idea is to be authentic, and just be you! Make people feel that they are working with real people and not a corporation.
Don't Forget About the Call-to-Action
As we talked about earlier, it is essential to know the purpose of creating the video. It not only gives a direction to the video, but it also tells you what desired action you want your audience to take.
Your viewers just spent the last minute or two watching your video. Don't let them leave without telling them what the next step is. Don't leave them hanging.
Whether you want your viewers to subscribe to your blog, donate, schedule a call, or request a quote, be honest.
Make sure you clearly define the call to action at the end of your video. People don't like it if they feel you have a hidden agenda. So, it might be a better strategy to go front to the point.
It is also a great metric to analyze how impactful was the video. The analytics data will tell you how many people actually watched the video and what percentage of those acted on the call-to-action.
Don't Compromise On The Quality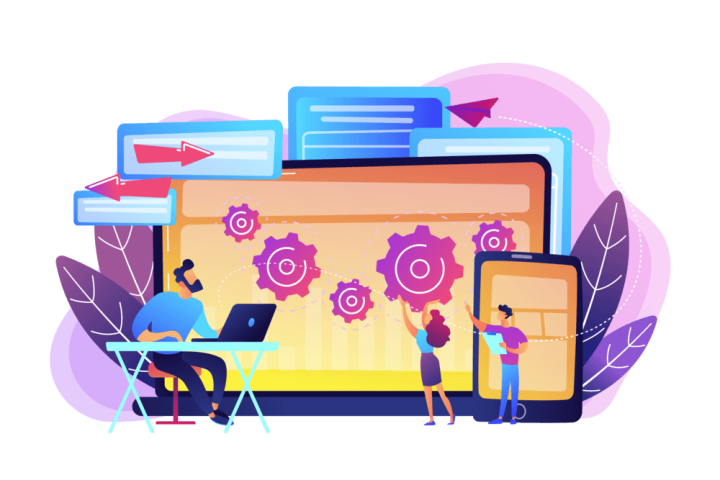 Did you know? 500 hours of content is published on YouTube every minute, with one billion hours of content being watched on the platform per day.
In this highly competitive environment, creating a low-quality video is like not building anything at all, as it is not going to reach or connect with audiences. So, think again if you were planning to cut costs by partner up with a video production company that compromises quality and may offer cheaper rates.
Here are a few special tips that will assist you in finding the right corporate video production company:
Check out the portfolio of several companies to find a studio that delivers quality and impact with their videos.
Make sure the company has experience in making the kind of video that you want.
Ensure the studio offers an all-inclusive experience, including services like scriptwriting, 2D animation, designing, editing, and so on.
Your video production studio must understand what you want to achieve with the company intro video.
Want to find out more about 2D animation? Here is a complete guide on what is 2D animation.
Make sure you try everything possible to ensure you are delivering the best representation of your brand to the audience. And remember, the quality of the video will also reflect on your brand and product or service quality.
How to Optimize The Use of Your Company Intro Video
Creating the company intro video can be a more significant challenge for some organizations. Finding the right video production studio to partner with and allocating a decent budget for the project can be another concern to address.
But having a comprehensive video marketing strategy can make a big difference and ensure you maximize the return on your investment. With a smart plan, you can make sure to promote the video on all platforms where your target audience is present, increasing the chances that a higher number of people actually watch the video.
Here are a few interesting ways you can use your business intro video to optimize its reach and results:
Publish a web video on your website. Most of the people coming on your site want to know more about you. And the intro video is a great way to engage them and help them find out more about you.
Internet users prefer visual content like videos instead of text. So, you can also include the video on your blog post, where it's relevant, to increase its reach.
Most of the companies across the globe are trying to build a strong presence on social media. It has become an effective way to engage existing and potential customers. A video can make exciting content for such platforms.
Moreover, you can add the video to different digital platforms, like YouTube, where your organization already has a presence. It can be great to increase the brand's credibility.
Wrap up
Once you have taken these initial steps to ensure your company intro video has a clear direction to follow, and the conceptualization and script meet your requirements, the only thing remaining is to find the right team.
The overall impact of your video and how effective it is in achieving its goals, largely depend on the competency of your video production company. Hence, make sure you research and take all necessary measures to find the best team to partner with for your intro video.