Videos are not just a part of marketing strategies anymore. Instead, they've now become a center of marketing for any business today. Why is that so? It's simple. Videos have the power to convert your leads into conversions.
While it is safe to say that video marketing is the future of content marketing, many business owners who plan to implement this amazing strategy are often concerned about its price. This too has a good reason.
First, video production costs have dropped significantly over time – with a basic video costing nearly $1000 to $50,000 for a premium one. You may find this gap significant and opt for creating a video for the lowest price possible. However, the second concern is that videos' quality has also dropped down significantly besides the prices.
Looking at this, you can quickly tell the line for entering into corporate video production is utterly blurred. Any team that owns good equipment can present itself as a video production company, making it tougher for the business owners to find the right production company for their project.
Budget is a big factor that one has to consider when outsourcing a video project, and you need to determine it before you go out looking for a company. To help you with that, we'll discuss some factors with their costs that go into video production.
Before we talk about these factors, there's one important thing besides the cost you need to know.
While cost is an important factor in determining your corporate video quality, Pre-production holds the key to success. Unlike in the past, when quality editing, expensive camerapersons, and directors held charm, now style and message behind the video are where the magic comes.
In simpler words, we'd say that having a good budget is vital, but the value that you provide in your video is still the magician.
Dollar Shave Club's video is one of the best corporate video examples today. Would you believe that this epic video cost only $5000 for its creation? Well, that's true. There were two simple reasons behind its success.

A great script delivered with humor.
A stand-out delivery of that script by the presenter.
The bottom line here is that you may have a huge budget, but pre-production is essential for creating the best animated commercials.
Factors That Affect Your Video Production Cost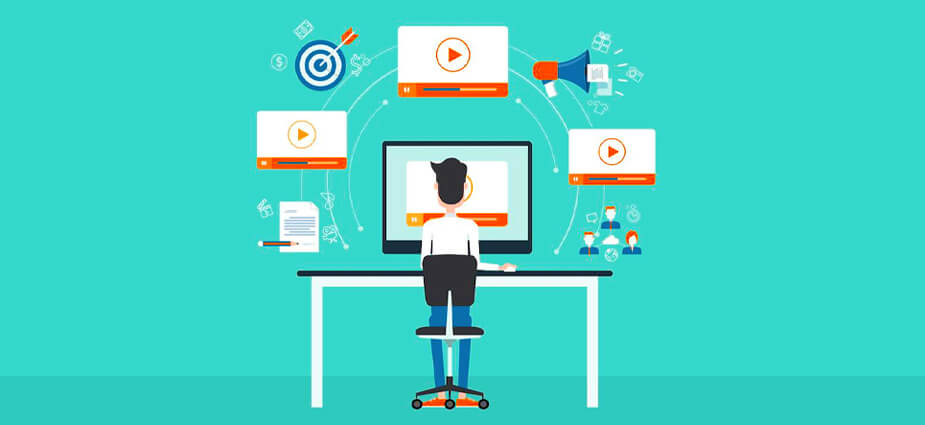 Here's a list of factors that affect your video production costs.
Pre-Production
Custom Animation
Web-Tools Based Animation
Graphics And Motion Graphics (Web-based Tools)
Graphics And Motion Graphics Services
Voiceover
#1) Pre-Production (Concept, Scriptwriting And Story Board)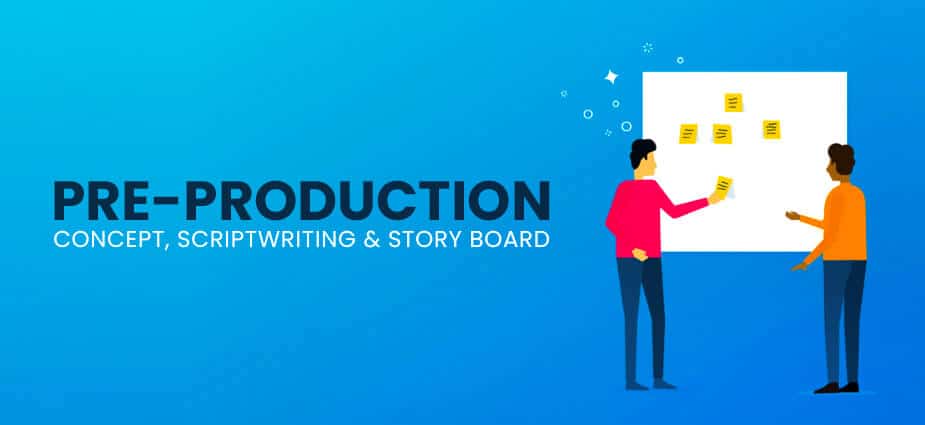 As we have mentioned above, Pre-production aspects like the overall style, story, concept, and storyboard are critical factors that you must consider for making your video a success. This is because spending a huge budget would make sure that your video looks could, but you're most likely not to accomplish anything without good pre-production efforts.
Despite being so important, pre-production is the part that receives the least attention from the business owners as they mostly focus on other technical aspects.
We'd recommend you to do the contrary because no matter how good your equipment and technical team is, they can't catapult a video with no value into success.
Before you start building your storyboard, here are some questions that you should answer to make your concept and storyboard effective and relevant.
Who's Your Audience?
What are their problems?
What is the potential problem that you're going to solve for them?
What are the goals that you're trying to achieve from the video? (Brand awareness, Increasing sales or leads)
How do you plan to achieve that goal through the video?
What will you include in the video? (People, products, services)
Which style of the video is suitable for your goal? (Explainer, testimonial, whiteboard, product demo, etc.)
How is your user going to feel after watching the video?
How are you going to promote the video?
Where and how your viewers are going to watch the video?
Is your experience enough or have the required expertise to build such a video?
Answering these questions would significantly help you build your storyboard as it is the physical manifestation of these answers.
Pre-Production Cost
An experienced team of storyboard designers and marketing writers would cost you $80 per hour to around $250, depending upon how expert they're in their field. Do not shy away from spending on this factor as a good storyboard technically acts as a blueprint for top-tier explainer videos.
#2) Custom Animation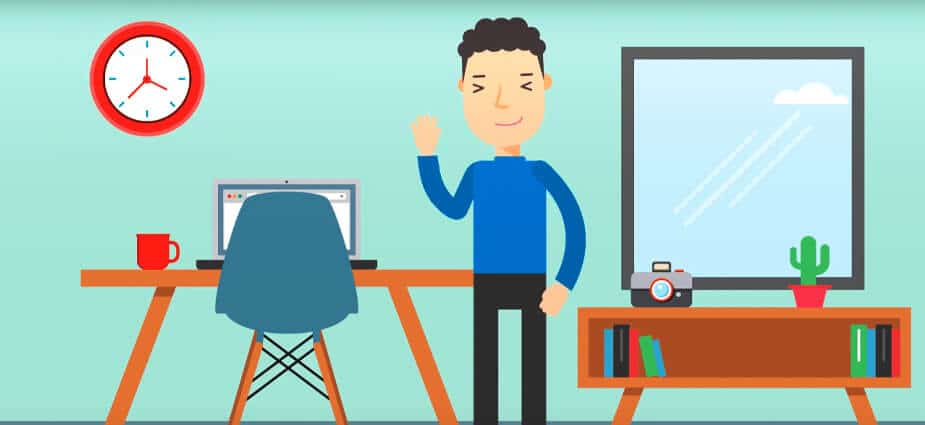 In the past, animation was mostly utilized when understanding a subject was too complex or expensive to film. This is not the case anymore, as animations have emerged as one of the most powerful aspects of marketing videos. Why?
Firstly, Animations have become quite popular because of how they can explain boring subjects in interesting ways. Secondly, some of the best animated product videos, including Google Pixel 4 and Hush-Puppies, are all animated.
Moreover, animations are widely used to create explainer videos, which are considered one of the most effective methods for raising brand awareness. Therefore, if you want to create the best startup video for your business, animated explainer videos are the ones you should go for.
When we specifically talk about custom animation, we mean hiring an animation video production company or a freelancer that brings your storyboard concept to life through animation. Now there are multiple animation styles that come with different price tags and qualities.
Let's take whiteboard animation as an example. It costs comparatively lower than many other animation types. If you think that there's a compromise on quality and effectiveness, you must watch the Red Bull drink series. It is perhaps the best whiteboard animation example to date. But how much does animation cost you? Well, here's the answer.
Custom Animation Cost
Outsourcing your video animation to an animation company would cost you between $80 per hour and $250 per hour. High-end demos and commercials might even cost you up to $500 per hour, depending upon your business needs.
It is important to know that you can get your animation job done with costs as cheap as $10 to $50 per hour. However, the problem here is that you need to be very skilled in managing remote workers as these animators are mostly located in the Asian regions. Also, you're never sure about the final product that you're going to receive.
Therefore, we'd recommend you outsource your project to a full-flash animation company.
Useful Resource: Top 5 Animation Outsourcing Companies
#3) Web-Tools Based Animation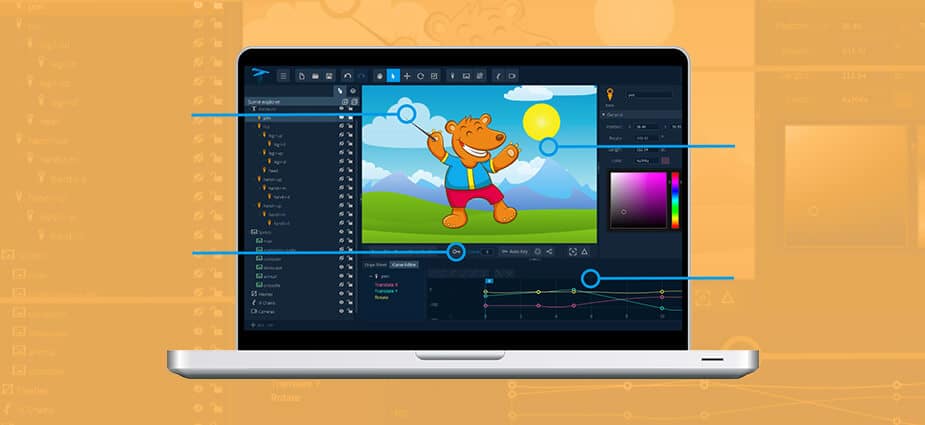 Internet is perhaps the most powerful tool that one could leverage to achieve almost every goal, and animation is no exception. If you're tight on budget, there's no problem as you can always leverage the best tools for animation available online.
Even though they're not considered great animators who work on a project in person, these tools continue to grow and improve regularly. Moreover, they'd cost you significantly lower than an animation company or even free if you're willing to use the free-trail versions.
However, there's one problem. Working on these tools would require you to have a great deal of patience to create decent videos. Here are the costs.
Cost Of Web-Based Animation Tools
The monthly licensing cost of web-based animation tools would cost from $50 per month, going up to $300 depending upon the offered features. However, you can also avail of limited-featured free trials, but that is very unlikely to happen.
#4) Graphics And Motion Graphics (Web-based Tools)
Like the animation, there are multiple web-tools available with thousands of motion graphics and background templates available for use – most people opt to create their final products based on these templates available.
Even though it is a great approach for saving the time that can be invested in other important areas, you still need to manipulate these templates with your animated components to blend in with each other. Here's how much these templates may cost you.
Cost Of Graphics and Motion Graphics Templates
These templates would typically cost you starting from lower prices of $25, going up to $300 per item. However, depending upon your project's size, these templates might even cost you thousands of dollars.
#5) Graphics And Motion Graphics Services
If you've hired a 2d animation company to create your marketing video, then you might not need this as most agencies have an in-house team with expertise in tools like Adobe After Effects. Here's the cost of these services.
Cost Of Graphics And Motion Graphics Services
Graphics and motion graphics services would typically cost you between $70 per hour and $160 per hour.
Related Article: The Top-Rated Motion Graphics Studios & Companies
#6) Voiceover
In the past, if you wanted to make a marketing video, you had to hire union artists who'd cost you a starting of $1000, and that wasn't still enough. On top of that, you had to rent a studio, which would have cost you over $500.
However, that's not the case today. You can easily get a voice-over artist, comparatively much cheaper wages than in the past. Moreover, most of these voiceover artists can work remotely from their homes. Here's how much a good voice-over artist can cost you.
Voiceover Cost
For a good voiceover artist, you'll have to set a budget of $250 to $500 for smaller projects of 2 – 3 minutes read. These prices may even go up to $700 based upon the artist's voice quality and experience.
Related Article: How To Do Voice Over Like A Professional Artist: An Ultimate Guide
Conclusion
Having a great understanding of these factors would help you easily determine your average total video production cost. But again, we'd recommend you not to rely upon the budget itself. Instead, focus on these elements mentioned above to ensure the quality of your final product.
Also, read our other guide on creating interactive videos and top product teaser videos to draw inspiration for your upcoming projects.
Related Articles: