2D animation drives more engagement, generates better leads, and improve brand visibility across modern platforms in a way that suits the modern consumer.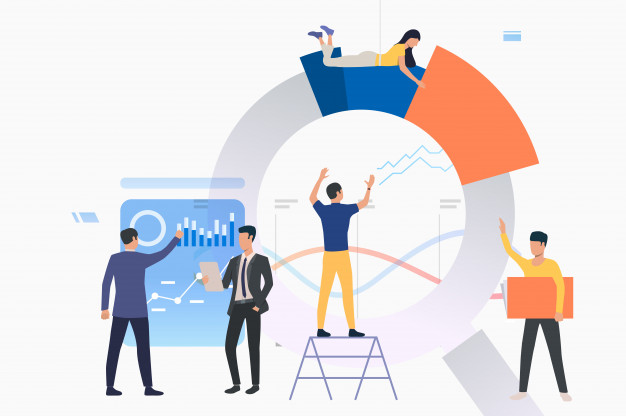 Have you ever stopped to compare the way brands market their products or services before 2D animation and video ads became this much popular as it's today?
Some of the common strategies you would find are door-to-door marketing, flyers and posters, and billboard advertisement.
These were the best and only ways in which marketers could gain visibility in front of their target audience. The problem with these strategies was the inability of the marketing teams to specify a target audience.
The game of marketing back then was heavily reliant on quantity. You would try and push your product's marketing collateral in places with the most footfall.
2D animation brought a change to this, especially in the world where social media had penetrated the daily lives of a majority of the population. Video Ads and 2D animations opened new channels, strategies, and even a new target audience for brands to target.
Furthermore, it also changed the way products and services were being marketed. Advertisements today are far more value and story-driven, rather than technically specific.
For entrepreneurs, 2D animation is a powerful marketing tool to grow their business by reaching out to the laymen consumer.
In the next 5 minutes, we will be focusing on the change in the philosophy of advertisements due to 2D animation, modern platforms that are being leveraged, and how 2D animated videos such as 2D explainer videos, demo videos, and whiteboard animated videos became a way for businesses to broaden their target audience.
Story-Oriented
If you look at the way products and services, have been marketed in the pre-video and 2D animation era, you will see a particular focus on technical specifications.
Take a look at this example from 1983 of the Juki Printer.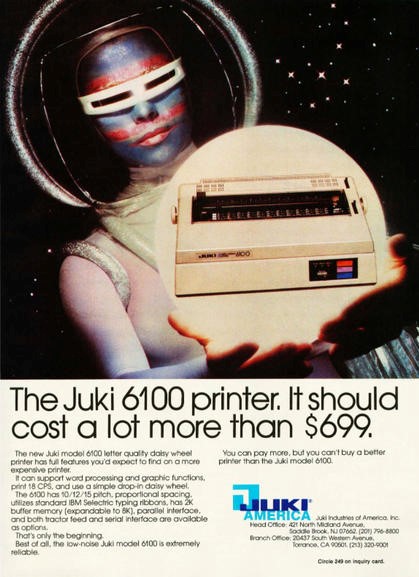 In hindsight, what we realized about such ads was that for most people, these specifications are jargon that means nothing.  Even today, most people who use printers won't really understand what "parallel interface" means and what it does.
With 2D animation, these philosophies behind ads became far more story-oriented. Video ads made it possible for marketers to exhibit the value of their products and their benefits in real life while showcasing how to use their products when to use them, and, most importantly, why to use them.
Take a look at this example of McDonald's ad for their app.
This is an example of a 2D animation style called motion graphics video. Notice how it exhibits an actual user going to McDonald's in real life? This is a classic example of story-oriented marketing, where videos allow users to resonate more personally with the product in the video.
This is one of the most significant differences that 2D animation has made in the world of marketing, where the focus has transitioned from technical specifications to more relatability. It exhibits the use case and usability benefits to an individual user. It promises convenience, which means that the company is selling more than just an app; they are selling both the experience and comfort that their app brings to a consumer's life.
Social Media Animation (Unlocking A New Target Audience)
Social media has become a marketing behemoth in the last decade. As of 2019, the projected number of people using social media was 3.5 billion, and 3.78 billion users in 2021.
This is a global village with unlimited marketing potential for brands to reach their target audience. When businesses started leveraging social media, the most common technique was to utilize a text-heavy post with minimal design to get the most information to the target audience.
Over time, businesses realized that a significant amount of people use social media very casually, which means that they are less likely to read through text-intensive posts about their products or services.
This is where 2D animation and video marketing came into action. 2D animation is dynamic, it's engaging, and the ability to add entertainment with visual and audio elements made it a great tool to increase user engagement.
If users want to have a good time on social media and be entertained, brands decided to bring that feeling to their advertisements.
Take this one, for example.

Notice how the music in the background and the animation style makes it a fun watch without making a user feel like they're bombarded with information? This is exactly the kind of video marketing that has come up due to 2D animation.
For casual social media users, this is much more pleasing to engage with than a 500-word post explaining the product in the video.
According to Conversion XL, 2D animations and videos are helping brands increase their traffic by 157%,
With 72% of customers preferring to learn more about products and services through videos, 2D animation-based marketing is helping brands achieve their SMM goals – which is to increase engagement and generate more qualified leads.
New Platforms For Marketing – (Youtube)
While social media platforms have become a central pillar of marketing in the post 2D animation world, one platform that rises above every other is YouTube.
YouTube has always been a source of infotainment for consumers. It combines the elements of entertainment with information making it a vital tool for marketers. According to Hubspot's State of Inbound Report, 48% of all marketers plan on adding YouTube to their marketing strategy.
With more than one billion users and accessibility in 76 different languages, YouTube has become the second-largest search engine in the world.
The following benefits are what makes YouTube a modern marketing platform an excellent asset for brands.
It significantly improves your brand's overall presence.
YouTube can improve your Search Engine Optimization.
YouTube content is easy to consume and share with users.
Related Article: How To Create A YouTube Playlist? (Step By Step)
You can find an unlimited amount of videos from brands that are leveraging YouTube as a marketing platform to provide unique content to their target audience.
But from a business perspective, the most important benefit of the list is Search Engine Optimization. Videos today are helping brands improve their ranking on SERP because they are human-friendly, and that is something Google appreciates.
Moreover, 2D animated videos on YouTube give you the advantage of gaining organic backlinks to your website, if you have your videos embedded on your web page. This helps improve your SEO, increasing your brand's authority in Google's eyesight.
The simplest example to prove this is the McDonald's ad we've embedded earlier in the article. Instead of describing what they did, the video helped us show it to you.
But the effect of 2D animation on marketing is more than just improving the general SEO of your brand.
Explainer videos, product demos, and other kinds of 2d animations becoming popular have given rise to a new branch of SEO, which is Youtube Search Engine Optimization.
Ranking for keywords on YouTube, optimizing the metadata of your 2d animated ads, and creating backlinks with YouTube-specific strategies are revolutionizing the marketing industry in a significant manner.
If you're a marketer who is looking to include YouTube SEO for your company, you have to understand what works on YouTube, something Moz explains in an incredible fashion.
The core idea is simple, YouTube as a platform is helping brands reach out to their target audience with more efficiency and is proving to be a reliable platform for marketing teams to implement new strategies for increased engagement and ROI.
Here's one example of businesses using YouTube as a medium to explain their brand in a succinct manner.
The question you have to ask yourself here is this, "If you were given the alternative to gain all the information provided in the video below in text form, would you engage with it, and how much of that information you would retain?"

Today, brands across the globe realize that 2D animation is becoming increasingly popular and thus evolving their marketing strategies according to new platforms where they can make the most out of their investments.
Ready to Revolutionize Your Brand with 2D Animation? – Talk to us
Marketing is a technique that incorporates creativity and spices. Especially when it comes to social media marketing for a company. The 2D animation provides the essential flavor to your content strategy. It captures the user's attention. It leaves an indelible impression and a taste that mixes originality, innovation, and enjoyment.
If you're planning to oomph your social media marketing through 2D animation and looking for a video animation agency to do the task then you have landed in the right place because we have a credible solution for you.
We highly suggest you hire BuzzFlick – one of the top Montreal animation studios offering video animation and production services including, 2D animated explainer video, medical video production, motion graphics video production, and educational video production, to name a few.
Wrapping it Up
Traditional marketing strategies are becoming obsolete. That is not to say that they can't bring benefits to businesses anymore.
The message here is that 2D animation companies are helping brands implement modern marketing techniques that drive far better results than conventional marketing.
It is helping them attract more engagement, improve their SEO, generate far better leads, and improve their visibility across modern platforms in a way that suits the modern consumer.
Frequently Asked Questions (FAQs)
How 2D animation is used in social media marketing?
Social media animation videos are meant to be shared on social platforms. As a result of this, you'll see a lot of information that is brief and to the point. When it comes to posting high-quality animated videos, few people have the ability to do so.
Which social media platform is best for animators?
Instagram is one of the best social media platforms for designers and animators. It's easier to find clients and keep track of your work on Instagram.
Is there a future for 2D animation?
Creative and technical innovation are anticipated in the future of 2D animation. Video content creators and companies are increasingly using edge-cutting technologies like virtual reality and 360-degree video to make animated videos.
Useful Resources: