Kinetic typography animation centers on motion texts to trigger emotions and communicate the core concept to the viewers. Marketers can create videos to stand out among the competitors on the digital platforms.
These types of videos are highly engaging and enhance marketing activities. The kinetic text allows you to deliver your message even if the video is on mute. You can incorporate this animation technique to grab the audience's attention.
In this blog post, we will discuss the fundamentals of kinetic typography and share examples that will help you create kinetic typography videos for your business.
Kinetic Typography
Kinetic type/text or Kinetic typography is the term we use for "moving text." It is an animation method that combines text and movement to communicate concepts and arouse emotion.
You can use kinetic text to stress a long audio recording segment, promote your product on digital platforms, or help your audience memorize terms more easily.
Generally, viewers love to watch the text on the screen, but it should be done appropriately – with the arrangement of music, precise timing, and visual emphasis. Animated text video entertains your audience, and it is more effective.
When producing Kinetic type videos, it is ideal to incorporate one or two primary fonts and stylized fonts. It helps in attracting viewers' attention to certain words.
Including a range of entering effects is also best to make your video more engaging. This example video from The Futur beautifully explains the typography in a kinetic text video.

Video Examples of Kinetic Typography
It's pretty fun to watch kinetic typography videos. If you're looking for some inspiration for your next kinetic typography video then let's have a look at some exciting video examples:
Use of Kinetic Typography in Lyrical Videos
Lyrical videos are brilliant examples that give you the idea to execute kinetic text videos.
Nowadays, it is pretty common for pop stars to release lyrical videos before releasing the official music video.
Music companies consider them a promotional tool to reintroduce music through video and create hype. Moreover, lyrical video helps listeners to know the words.
You can incorporate this same strategy to help your audience memorize your content.
Taylor Swift's Music Video – You Need to Calm Down
Taylor Swift and her marketing team know how to attract the audience's attention. Her recently released video is a perfect example of a lyrical typography video.
The text effects are minimal. But the color combination, animated graphics, and timing make it highly fascinating.
Two Feet – I Feel Like I'm Drowning
This video includes black as the prime color to entice emotion in the video. The theme is different from the above video of Taylor Swift. However, both videos incorporate a similar kinetic typo animation.
Use Of Kinetic Typography in Informational Videos
Kinetic typography is one of the great ways to showcase complex information.
Here we are presenting you some more top-notch Kinetic typography videos to motivate you for your next project:
Curiosity: Kinetic Typography Video
Dan Palmer is a freelance designer animator. His video is another beautiful example of a video with text animation. This video beautifully explains the significance of stimulating curiosity.
Is Type Dead – Video Advertisement
Dan Palmer also created this video covering technological advancement and "new media" incorporating animation and text.
Use Of Kinetic Typography in Video Advertisements
BuzzFlick is a credible animation agency that can create this type of animated text video for your next project. This video advertisement from an animation company is creative and beautifully simplistic. If you are looking for the best kinetic typography video services, connect with BuzzFlick.
Wake County School's Kinetic Text Video
Wake County School District is located in North Carolina. They created this kinetic text animation video to kick start their recruitment campaign to hire new bus drivers. In just the first two months, they recruited 565 applicants
Reasons To Use Kinetic Typography Videos in Marketing
There are many reasons that encourage you to add kinetic typography videos to grab the viewer's attention. Let's explore some of those popular reasons together:
They are highly engaging
With typography videos, your audience can easily understand what is being showcased or presented to them through visuals. It is a unique style to advertise your service, product, or business. So, explain anything you want to showcase to the audience.
Marketers use kinetic typography videos to convey their brand's message more effectively.
If you are looking for the best animation studios in New York, BuzzFlick has fired up the NY city with their creative video animation services.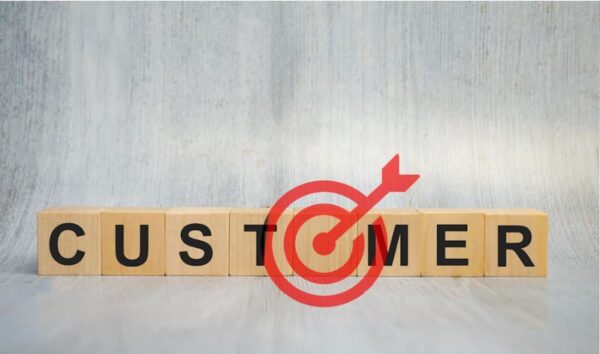 Attract audience attention
Kinetic typography video is the most effective tool that appeals to and engages the audience. Moreover, it retains customer engagement and takes your business to new heights.
No matter how complex the topic is, kinetic typography videos enhance your social media, and the company looks like a million bucks.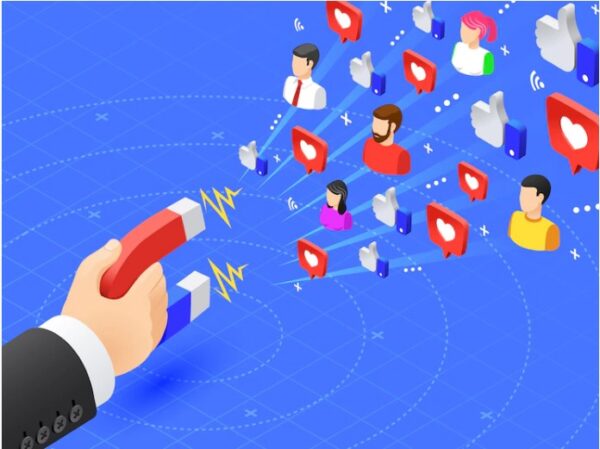 They are fun to watch
Few things keep the audience entertained, and a typography video is one of them. Using typography videos; is a guaranteed way to deliver your message to the viewers. These videos include a fun element influencing the audience's buying decision and behavior.
When your audience watches the video, they will not stop or pause it because it grabs their interest.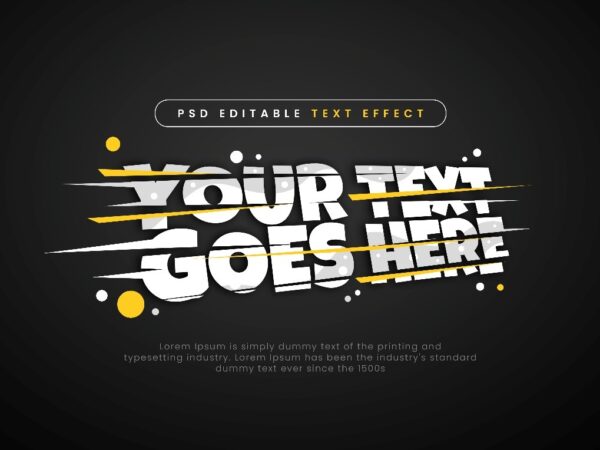 Typography videos are concise and to the point
Typography videos are known for being concise, and that's a great thing. Long-form videos usually fail to catch the audience's attention due to useless information that can cause people to pause the video.
Don't let your viewers bore or lose interest; get straight to the message you want to explain with typography. Keeping things concise and appealing is the key to success in the digital age.
However, you can use kinetic text video to create long-form videos, but the message should be creative and engaging.
Tap new audience segments with typography videos
Using a kinetic typography video allows you to reach a new audience and attract more people than ever. Reading is boring, but an animated video is not, and creative content will always surpass low-quality content. As there is a saying, "content is king."
Unlike digital writing and print, kinetic typography videos allow you to explain your concept to audiences. There is no better way to attract viewers.
So, it is much easier to practically convince the audience of your product or idea with a creative animated video than a long-form blog that results in little-to-no engagement. A kinetic typography video is a tool that enhances your brand awareness and marketing.
As a marketer, you can create a thirty-second commercial to convey your advertising message to the viewers. These videos have a short duration, but their results are very impactful.
You might have a question in mind how much does a 30-second commercial video cost? It will cost you around $1,500 to $2,500 to create a 30-seconds video.
Advertise ideas more effectively
If you want to get your message to the audience quickly and make it impressive and impactful, there is no better tool than video. From educational videos to presentations, creating a video with kinetic text is the most effective way to influence your viewers.
It helps them to understand and remember your message.
A hot trend that complements your message
Kinetic typography is the modern trend in the video world. It sounds fancy, but you understand, right? It means text that moves. In kinetic typography, we add movements to your text to attract viewers' attention.
The key here is to incorporate it rightly and use movement that brings your content to life. It allows you to deliver your story without distracting from it.
For instance, if you are discussing the efficiency of your service, you might increase the text speed in the video. Or, if your video covers a surprise announcement, you can opt for the text that bursts on screen with the news.
Writer's Choice to Enhance Your Video Animation for Business Growth
So, now you have learned about the benefits of incorporating kinetic typography video and how you can use it to enrich your marketing. You must now be looking for an animation production company that can create a typography video for your organization.
If yes, then you have come to the right place. BuzzFlick is a professional video animation company that offers its clients creative video animation services.
Animation is our core service. We offer a wide range of animation services that add more value to your brand. BuzzFlick has assisted hundreds of clients with the motion graphics services to the medical video production.
We have a team of experts who love to create unique and highly engaging Kinetic typography videos for businesses. We would be delighted to make one for your brand.
Closing Remarks
Kinetic typography video is a versatile way to express and deliver your message to the world. With such a powerful medium, it is easier to attract the audience's attention and be able to present your idea.
And if you are searching for a video animation agency to bring your concepts to life, feel free to connect with our video strategists.
If you are looking for some inspiring and engaging animated kinetic typography videos, then take a look at our amazing blog on kinetic typography animation video examples.
Kinetic Typography Video – FAQs
What is a kinetic typography video?
Kinetic typography is an animated video medium that incorporates moving text to grab attention, set a tone and entertain the audience. Marketers use it to make their text more appealing and add an artistry element. You can see it everywhere, including music videos, commercials, websites and mobile apps.
Which software can I use for kinetic typography?
Biteable is a famous software that helps in kinetic typography. Small business owners and beginner animators prefer to use it. With this software, you can create your messages easily by selecting the readymade templates.
What makes excellent kinetic typography?
Use stylized fonts to get the audience's attention to certain words. If you want to create excellent kinetic typography, choosing one or two main fonts is ideal. For better results, you can use a range of entering effects to make your video more appealing.
Why is kinetic typography important?
This impressive animation medium allows you to bring the audience's attention to the most critical viewpoints of your animated video. It is more effective when you want to showcase the research findings or statistics that need to be memorized long after the video has ended.
How much does kinetic typography video cost?
The kinetic typography video per minute video cost is $247 approximately.
Who invented kinetic typography?
Saul Bass: Thought made kinetic typography in (1958-60)
Basse is a graphic designer who first introduced kinetic typography in film, particularly for Alfred Hitchcock's 1959 film North by Northwest.