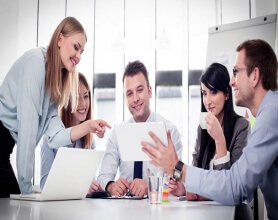 Best 7 Types Of Effective Employee Training Methods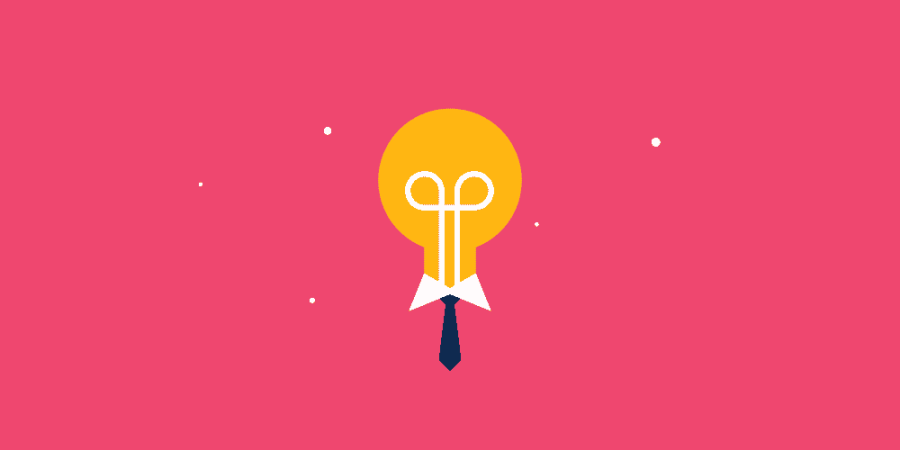 It always brings joy to an employee either he is joining a new workplace or got promoted in the same workplace.
Nevertheless, learning never stops and it is quite tough learning when you are getting older day by day. But as it is said that nothing is impossible so one should not stop themselves from learning and shouldn't be scared of it either.
It is quite surprising that adopting new tech enhances a business to grow in a better way.
So, over here you need to seek the new approaches available rather than focusing on the old traditions to build a better engagement with the clients.
This article consists of 7 approaches that a business can focus on for insanely effective employee training and below mentioned is the list of them:
Types Of Employee Training Methods
#1) Video
Video plays a vital part when it comes to employee training. As it allows in providing better answers to the questions they are having.
When it comes to the starter employees' training so, video provides a better learning opportunity where an employee learns at his own pace.
The best thing about video is that a person can pause it anywhere they want and absorb that point according to their feasibility.
For instance, if you are busy, you can rewatch it whenever you get the time.
According to a video marketing survey, it is observed that 69% of people consider watching the video for better understanding and learning opportunities especially the short videos.
If we talk about the training sessions so videos over there also play a vital in enhancing the learnability of the students or attendees. Providing better explanations to the listeners the speaker can play and pause the video whenever he wants either it is in the starting, middle, or end of the training session.
For instance, take the example of Google. Google provides many developments and learning programs not only to its employees but also to the people who are running a small business and not working on their headquarters.
For this, they create a different type of video tutorials that help them in learning remotely in quite a proper manner which prove videos to be an effective method of remote learning.

#2) eLearning
eLearning is explained as the type of education which is transmitted through electronic mediums like a laptop, computer, tablets, etc.
Talking about eLearning so it gained popularity in recent years especially due to pandemics. It becomes feasible for employers to learn remotely no matter where they are sitting or whatever the hour of the day it is.
The great part of it is that it provides the reusability that is you don't need to design the learning material again and again so, that employees can access it whenever they want throughout the training session.
A LinkedIn report of 2020 says that 57% of the learning takes place through different electronic platforms and it is providing development pros that may lead to eLearning progress in the future years.
It is hard for big companies like Tesco to provide quality training to their employees. Having thousands of employees maintaining a training session is difficult. So, here the eLearning plays its part and helps in delivering quality training to its employees.
Tesco conducted rapid global compliance training for its employees by using eLearning. The training was designed in engaging and bite-sized modules which helped them in better learning.
According to one of Tesco's Regulatory, Ethics, and Compliance Director, David Ward:
"The suite of eLearning modules transformed how we deliver compliance training at Tesco. During four weeks, we were able to successfully train thousands of staff members."
The advanced reporting option that is provided by the eLearning platform helped managers to track the training outcomes of employees successfully and helped to encourage the employees as well.
This training completion rate was 98% and 92% of the employees were satisfied that they will go for eLearning for the next time as well as compared to the previous training sessions conducted.
#3) Interactive
If you are an old-fashioned person then might possible you love enjoying physical classroom training. Most people think that face-to-face classroom learning plays an effective part but according to some of the stats, the eLearning retention rate is greater than the physical classroom learning.
Not everyone stands on the same opinion so, regardless of this we will discuss the benefits that are associated with classroom training and an employee can ask questions in real-time as well.
Even if we are having many benefits, we can't ignore the disadvantages of it as well.
The disadvantages of classroom training are that it is less environmentally friendly, costs more as compared to online and video-based training. The retention rate is also observed lower as compared to online.
One study shows that the retention rate of face-to-face training is comparatively lower than eLearning. The retention rate of face-to-face training is 8-10% whereas eLearning had a retention rate of 25-60%.
Keeping all these things aside classroom training helps in showcasing the company culture to the new employees and providing them a platform to get a chance of interacting with other clients in a better way.
To beat that retention rate, you can make the experience interactive by involving everyone in it. Designing better activities can help to involve everyone and they will also be able to share their experiences and thoughts easily.
#4) Buddy Training
Learning can take place in a better way when a person is on the job. It is said that on-the-job training can be better executed by a person who is self-confident about the role he is going to train the other person. This person is mostly known as the "buddy" who helps the new employee.
According to a survey, 87% of the organization believes in running a buddy program because it helps to judge the proficiency of new hires.
Buddy training plays an important part in training new employees to help them in getting flexible with the new environment.
Furthermore, it also helps those employees who are getting promoted to the new roles and are unable to understand their job roles.
Hiring new employees to move on the old ones at the same time will be an ideal situation. The time overlapping will help the previous employee training the new one and pass on the experience they gained. Through this, it will help in providing a better approach to understanding rather than the traditional approach people follow.
For instance, let's take a simple example that you are hiring a 2d video animation artist the previous one is promoted to the new role so, through this, you can share the previous job role details with the new employee, the software a person used in the whole journey and many more.
Adding more in it will help the new employee to ask any questions from the old one so that your issues can be resolved easily.
#5) Implement Culture training
It is necessary to train the employees effectively but it should not lead to be-all or end-all to the training sessions you are conducting.
Not emphasizing but there should be cultural training as well. This will help in making people feel comfortable in the new environment and can become an asset to the team. The new employees must be a good culture fit.
The phrase "company culture" gives us the first thought of huge companies like Google. The reason behind this is that they have made company culture a major part of business identity.
You will find several articles written on Google's Culture, sharing pictures of their colorful campuses and videos that show the employees talking about their life at Google.
The implementation of culture training is quite easy as compared to the rest of the training programs.
#6) Early onboarding
According to research, it is observed that an average employer spends almost $3000 and 27 days to get new hiring.
After you are investing so much time and money so you must do things in the right way. Isn't it being great that you initiate training before the new hire's debut in the company?
For executing this step, you can easily do this by placing instructions in the parking or waiting area defining what should be the dress code or the name of the supervisor is. For making this process more convenient a company can launch an employee handbook so that they can go through the company's policies and culture before joining.
This type of approach will help in making the onboarding training smoother for the new employees and they can focus on their new role in a better way.
#7) Revisit Regularly
One should never stop the training procedure.
It is suggested that the staff members should keep revisiting their training program regularly. This will help them in keeping themselves updated regarding the changes happening in the industry daily.
Revisiting not only helps in development but also helps the business keep emerging with the trends going in the industry.
Employee training and upskilling can be expensive so you must spend accordingly on a tool that can be reused multiple times.
Investing in videos can be a sensible approach as it can be used multiple whenever needed.
Final Words
According to a survey, 94% of employees usually stay longer if they see a learning environment in a company.
If the research says that learning helps in keeping the large majority of employees in the company so, would it be a better approach that you should invest in learning and training programs?
When a company seeks a better learning and training program for an employee so you must give them the tools and information they need. For this BuzzFlick focus on providing the latest training program especially being a 2D animation studio, we keep on upgrading ourselves with the latest trends and technologies. BuzzFlick focuses on creating interactive 2d animation videos not only for its clients but also for the employees for their training program.
Also Check:
Recent Blogs