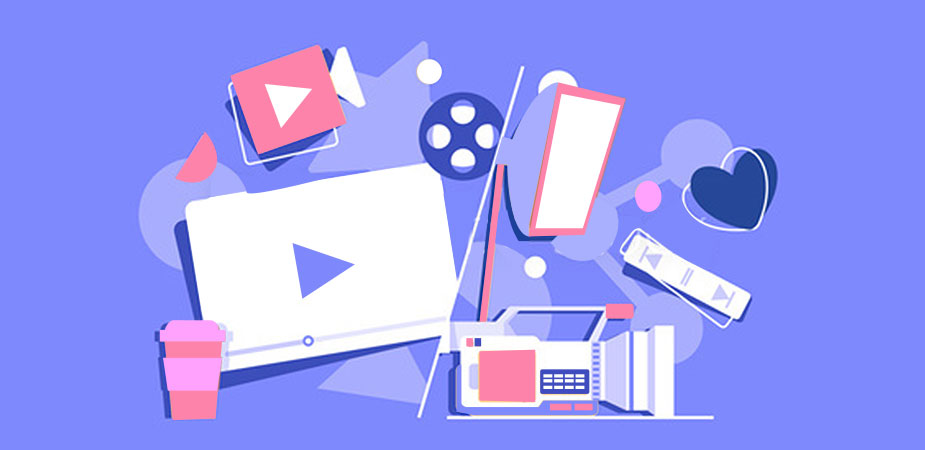 Although expensive, explainer videos can be advantageous. At first, we charged about a tenth of the price we charge today. Still, I'm sure our quality of the product has increased alongside our increasing costs for videos, but it is nothing to sneeze at to spend tens of thousands of dollars on a video. Best explainer videos can build your brand like no other.
When you can find numerous companies charging under $10,000, why should you spend that much? Are you still not convinced? Here are 5 solid reasons why you should spend more money on your explainer video.
This Represents Your Company
If your explainer video accomplishes what it should – clearly, concisely, and compellingly – it will almost certainly be featured prominently on a prominent web page, shared by sales representatives, screened at conferences and trade shows, and eventually become one of the first things your potential customers see about your company.
Based on that assumption, you want to draw attention to yourself and make a good impression on your audience. If your video doesn't fit your brand, the content must appropriately portray your business or business value, your product or service must be of high quality, and the business voice must be used. Homepage video production is what sets the moods for your brand's design, development, and operations.
Distinction & Customizability
With literally hundreds of explainer video firms and thousands of explainer videos released each year, you want something that will set you apart from the competition. We frequently lament the industry's overabundance of cliches and stock-looking characters, which is why it's more critical than ever to spend a little extra and do things differently.
You require a film that is distinctive to you, something memorable and cohesive with your branding. So do not rely on pre-stock images and videos for your corporate video production.
Long-term Financial Savings
Performing tasks correctly may also result in financial savings. We have a lot of clients who have come to us after attempting to save money on their explainer film and realizing they need to invest more to have the job done properly. It's comparable to spending $10-20 on a haircut and then $50-100 more to have it corrected – but we're talking tens of thousands of dollars here.
Selecting the appropriate business video partner the first time, even if the cost is higher, can eventually save you a lot of money (not to mention time and headache) in the long run.
You Are Capable of Reaching Individuals through Storytelling
One of the most successful ways to increase sales of your brand is through tale-telling. A brand story for each company is vital, as it may help establish trust, generate credibility, and foster an emotional connection with customers.
More often than not, marketing narrative concepts are usually something like the following:
the complexity of solving the problem
the solution's value proposition
The algorithm works as follows
Competitive advantages
Invitation to take action
Although the written text is not always the most effective method of storytelling, it is far superior to voice-based approaches. An overwhelming majority of website users don't go there to read large amounts of text; the site should be viewed as a visual experience, and the company's brand story should concentrate on imagery. More than anything, written material fails when it is used to communicate your brand story at a trade show or conference.
Explainer films are excellent tools for clearly communicating your brand's story, along with persuading clients to use your product by demonstrating a situation in which their problem will be solved. An explainer video will be effective because of the visual element, hence it may be used on websites and in trade shows.
Explanatory Videos Are Beneficial
A certain type of product may be easier to describe than others. As a general rule, for a smart firm offering a somewhat simple product or service, using a video as a visual aid that clearly demonstrates what you do and how it helps your customers is an asset.
Even when it comes to SEO, written material can be advantageous, but there are some things that are difficult to explain in English. Consider an example: It's a difficult task to provide instructions on how to tie a necktie, as opposed to just demonstrating how to do it. You can use explainer videos to help you complete this task.
By giving your customers a hands-on demonstration of how your product works and how it will help enhance their lives, you'll be able to demonstrate to them how your product works and how it will impact their lives. Software development can provide you renovation services, which may also provide you more complex business processes.
If your service offering is complex and maybe difficult to comprehend, you can consider making an explainer video that simplifies your process.
Unparalleled Access through Explainer Videos
Each month, YouTube attracts more than one billion unique users. Each day, almost 4 billion videos are viewed. Not to mention social media platforms such as Facebook, Instagram, TickTock, and Snapchat, which are quickly embracing video. This implies that millions of people around the world can be watching your explanation video at any given time. What other types of content provide you with this level of access?
Google Adores Marketing Videos That Are Animated & Fun
There are an abundance of statistics that demonstrate this. Since internet video has been widely adopted, Google's algorithms must continue to stay up with the changing trends, which places a heavier premium on websites that offer dynamic and distinctive video content for their users.
As you can see, adding more motion graphics explainer videos and fewer text-heavy web pages will help your rankings in Google Search.
You Require a Long-term Partner
As an explainer video production company, we can be your long-term partner for your explainer video production. In the end, you are looking for a video partner who can assist you meet your needs as your demands expand.
Spending more money on an explainer video generally implies that you have hired experienced professionals and have developed the capability to assist you to grow a video strategy and generate more video content in the future.
The time has now come to get your partner up to speed on everything your company does, as well as your industry and messaging. Now is the perfect time to harness all that information and keep creating video content that suits your marketing goals.
With all the things you have to consider when investing in explainer videos, whether you're seeking to justify your budget request or want to persuade your employer of the benefits of increasing it, I hope you can see how much extra you are paying. Please get in touch if you would like to discuss a project, obtain an estimate, or if you want to talk about how Demo Duck can help you.
Corporate video production is very difficult to achieve but if done right, it can make your brand. Explainer videos can be among the most compelling methods to convey who you are, what you do, and how it benefits people by helping them to find solutions and improve their lives.
Many times, the value of a product or service is difficult to express, but a short video can be a fantastic type of media to engage users and to clearly explain the worth of your providing.
Your customers might not see the significance of your products right away, but that doesn't mean you can't introduce them to your solutions with a fun, attention-grabbing explainer film that your customers will appreciate more than the standard sales pitch.
If your product offering is sophisticated, then produce an interesting product explainer film to help people better understand how your product aids those in need of better understanding how your product can aid those in need of better understanding
Keep this in mind: The most important point of your next explainer film should be to teach people with a problem about how your product or service provides a solution, while also outlining the necessary actions to reach your goal.
Other Article:
The Top 12 Animated Explainer Video Companies
The Top Animation Studios In California