Best video hosting and streaming sites for you and learn more about the 24 best video websites like YouTube.
While talking about online video websites, what name does hit your mind? YouTube is the name!
Undoubtedly, YouTube is the most viewed online video website and application, and it is popular among all age groups.
YouTube has always been the best choice for online video surfing, but many other sites have some distinctive features and strengths.
Video content creators, business owners, and brand managers should know about these alternatives for brand awareness and business boosting.
We have short-listed 24 amazing online video websites similar to YouTube. These websites aren't just good for business but also best to watch videos on.
So, without any further ado, let's jump straight to it!
List of The 24 Awesome Online Video Websites
This blog aspires to shed light on video websites like YouTube, especially those with a user-friendly interface, more sharing options, downloading options, and affordable price plans.
With the growing demand for online videos, video websites need has also increased. We have collected 24 unique online video websites that are the best alternatives to YouTube and are popular among people.
#1) IGTV (Instagram TV)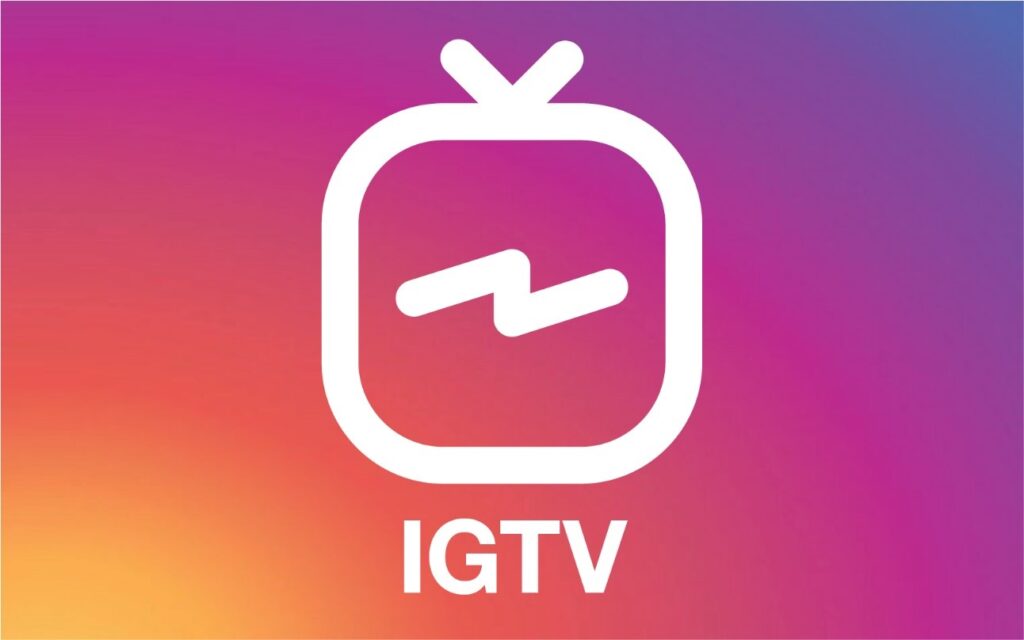 In the last few years, one of the strongest competitors of YouTube is Instagram TV. This is very popular among social media influencers and content creators.
The IGTV is easy to use due to the uploading of videos through the phone. Unlike Youtube, IGTV doesn't need a computer, and it is tailored for mobile phone users only.
If you have a verified account, IGTV lets you upload a 60 minutes long video, otherwise 15 minutes long video max.
IGTV is best for content creators and lets them showcase their work to a larger audience. Users can view IGTV videos through accounts they follow or by searching for them.
The future of video lies in mobile phones, and IGTV can be the next YouTube in the coming years.
#2) TikTok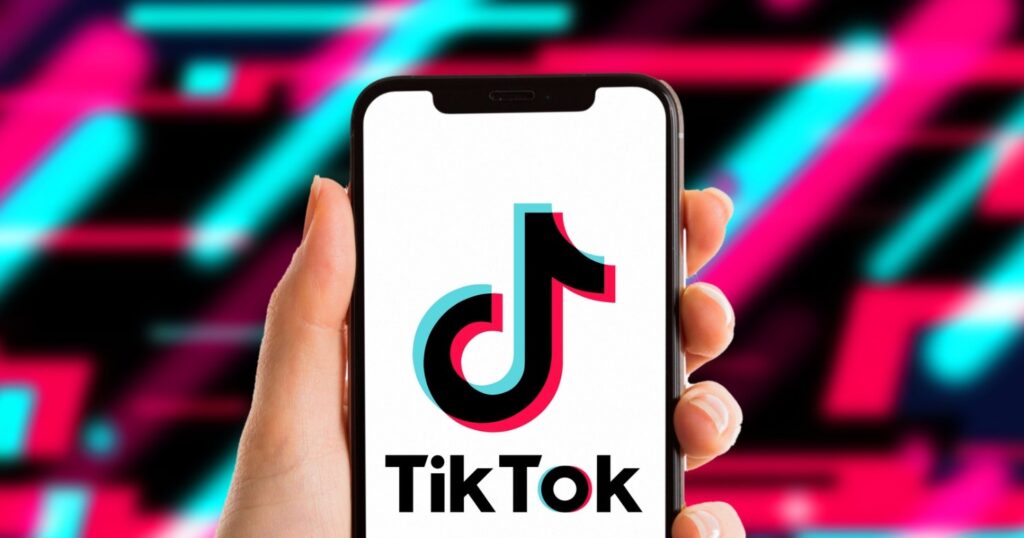 TikTok is not a website but attracts more viewers than YouTube. In the last four years, TikTok has become very popular and holds the position as the rapidly growing video content creating platform.
Users lip-sync the audio to create different genres of videos. TikTok has made many celebrities and social media influencers. And they are inspiring more to adopt to gain popularity and earn money.
TikTok is a Chinese app that has done business in over 150 different markets with almost 75 languages. It has been declared to be the 7th most downloaded app in the last ten years.
#3) Vimeo

Vimeo is the second most popular online video website amongst content creators and video makers. It is rich in audience engagement and known for its quality content.
Vimeo encourages the artist to showcase their professional quality work on the website. Most of the filmmakers use Vimeo for uploading their content.
You can find the most interesting content on Vimeo, and it has numerous content for people who are more into filmmaking and videography.
If you really want to challenge your capabilities and want to make a mark among competitors, then Vimeo is the best solution for you.
#4) Dailymotion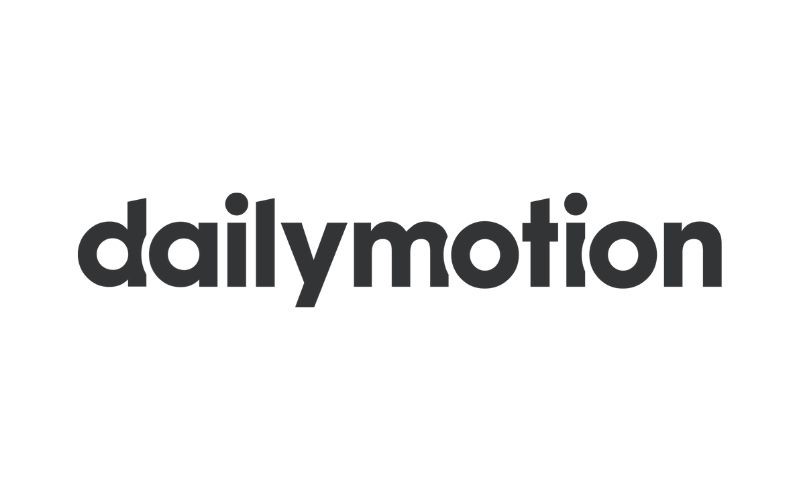 Dailymotion has an almost similar interface like YouTube. You can find the videos on the homepage and more in the search bar or category section.
Dailymotion has a more compromising copyright policy as compared to YouTube and has better tolerance for content creators.
Due to flexibility, the website has almost 112 million visitors traffic per month. Moreover, it let the content creator earn money through video by placing ads and paywall.
#5) Netflix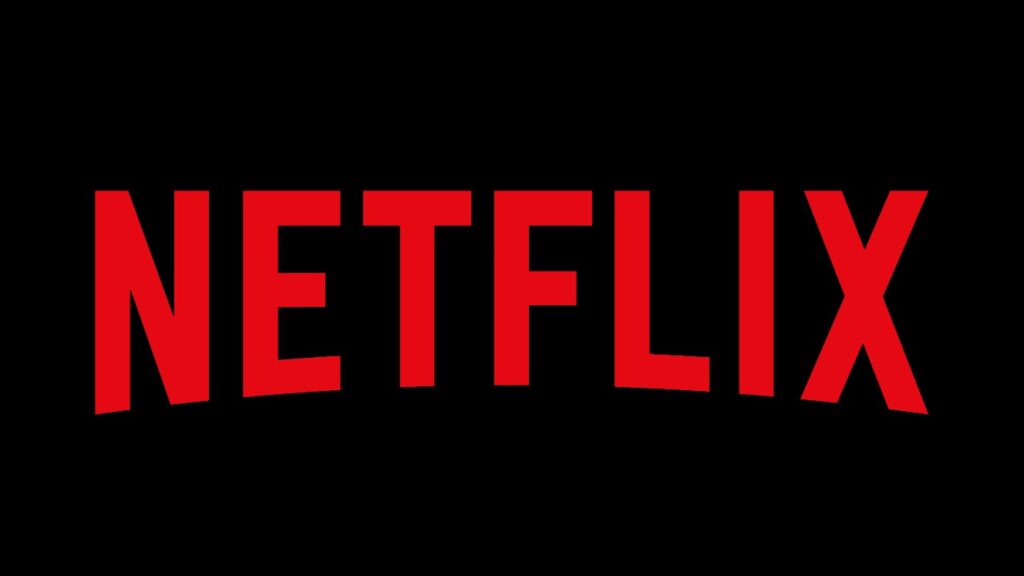 Netflix is the biggest video and series streaming service that produces its own content through production and direction.
The platform allows the user to create an account with five sharing at a very minimal cost and stream the favorite series, movies, and documentaries anytime, anywhere.
Netflix suggests the content by reviewing the past search, watched, and wish lists. This has the most user-friendly interface and upgrading it day by day.
Netflix has won awards due to its remarkable series, quality direction, and extraordinary production. It's not just popular due to its visual content but also audio and broadcast content.
#6) Hulu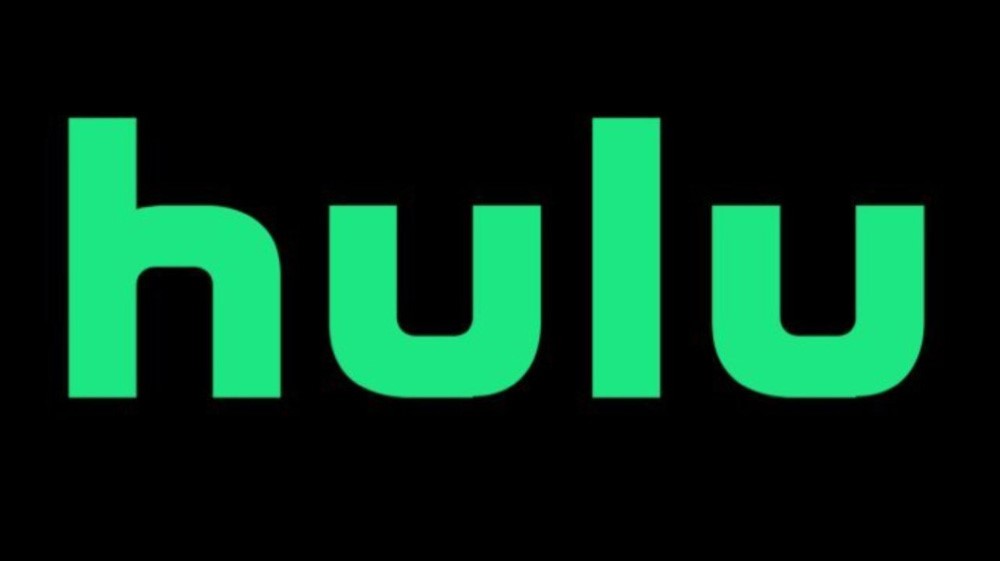 Another famous video website for its distribution and production of on-demand series, movies, and documentaries is Hulu.
Hulu has a Hulu LiveTV service, which lets users enjoy television content transmitted through the internet (IPTV).
The Walt Disney Company majorly owns Hulu but provides the content to their audience from other television networks too.
Hulu is more like the combination of YouTube and Netflix; they are OTT video streaming websites and have many more similarities.
It is the most economical site and has the most affordable price plans compared to HBO, Netflix, and Prime Video.
#7) Disney+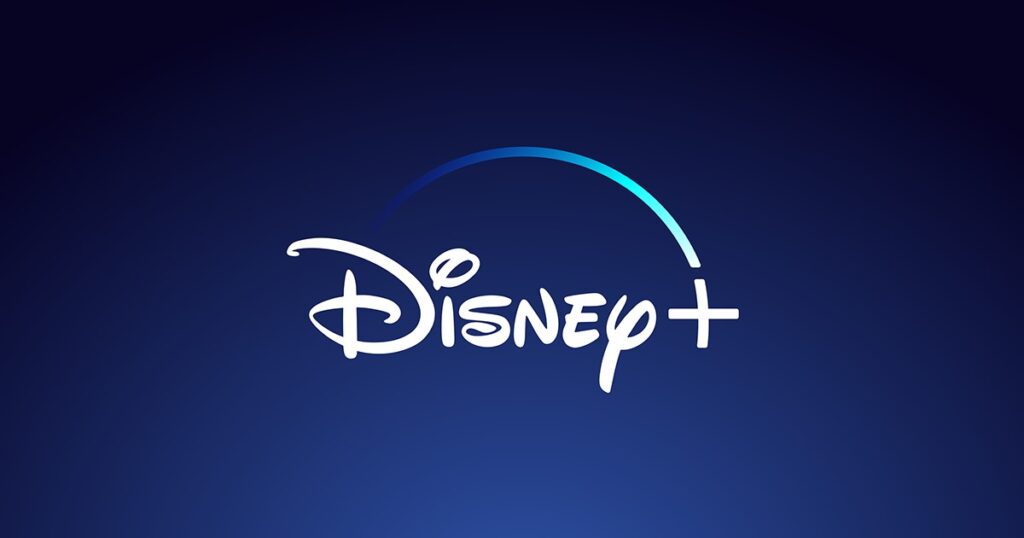 Disney+ is a new OTT video streaming website and has gained popularity among the audience as a long-established platform. Almost 10 million users have subscribed Disney+ service on the first day of launch. Now imagine its worth as the streaming video website.
The website is owned by the Walt Disney Company and offers other production companies and famous franchises like Pixar, Marvel, Star Wars, Nat Geo, ABC, and Fox Network to stream their movies and series.
Disney+ has its own production line of movies and series that stream on the website. They create the hype of promotion, and WandaVision is a living example of it.
#8) TED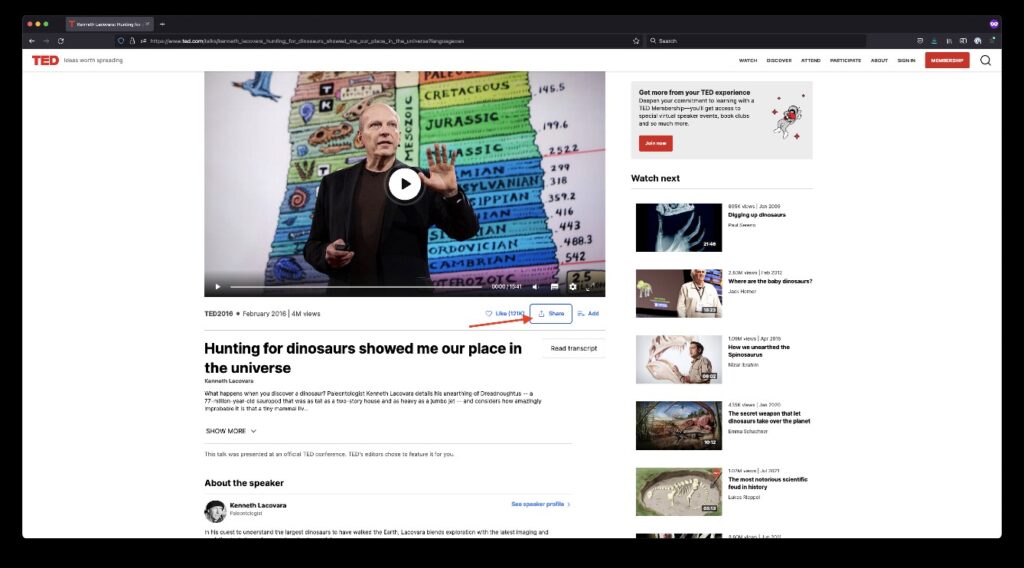 TED is an online video website owned by the award-winning TED Foundation. It has an interface similar to YouTube, but its contents are primarily educational and awareness-raising.
You can view thousands of TED talk video recordings of celebrities, leaders, tech experts, medical & science persons, academic professors, and social workers on the website.
TED talk is a free online video platform, but some content is restricted to exclusive members.
The membership allows the users to enjoy the restricted TED talk video and discuss it in the chat group with a bunch of people. In addition, the membership fee is used as a donation to various welfare projects.
TED talk also has channels on YouTube as TED Talks, TED-Ed, and TED Ex, which let users have an option to watch videos on the TED website or on Youtube.
#9) Curiosity Streams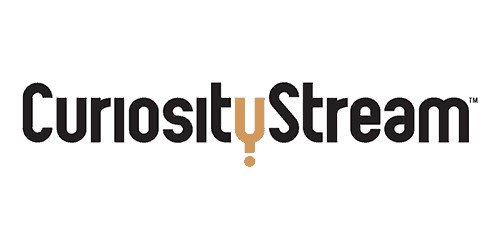 Curiosity Streams is another OTT video streaming website like Netflix, Hulu, and Prime Video, but the content you found on Curiosity Streams is quite different from other websites.
The website streams its original series, movies, documentaries, and content from the other production studios and film franchises.
The Discovery Channel launched curiosity Streams, so it comes under the umbrella of DNA. You can count it among the other video streaming platforms like YouTube TV, Apple TV, and Prime Videos.
Users can subscribe to various screen quality-price plans by Curiosity Stream and enjoy wildlife documentaries in 4K HD quality.
#10) Veoh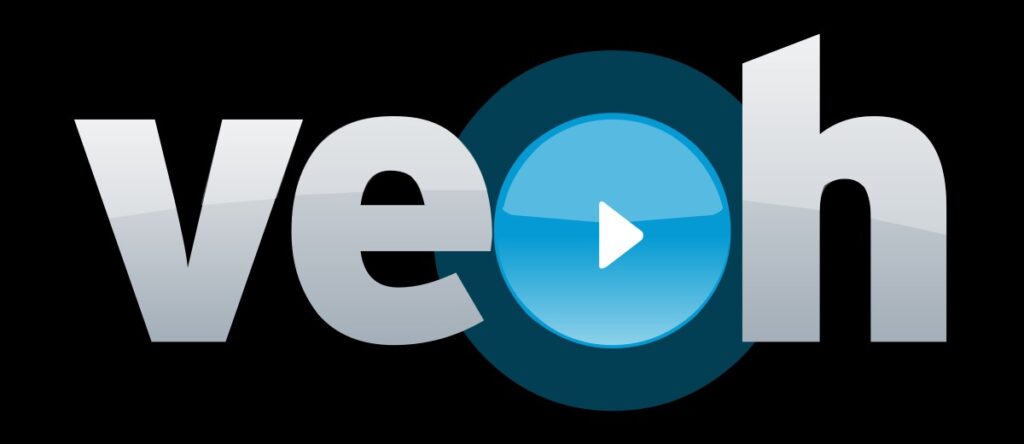 Veoh is an online video website that hosts user videos and offers US television & movie production studios to stream their shows and movies.
You can stream videos, shows, series, and movies in full length by just installing the Veoh Web Player.
#11) Vevo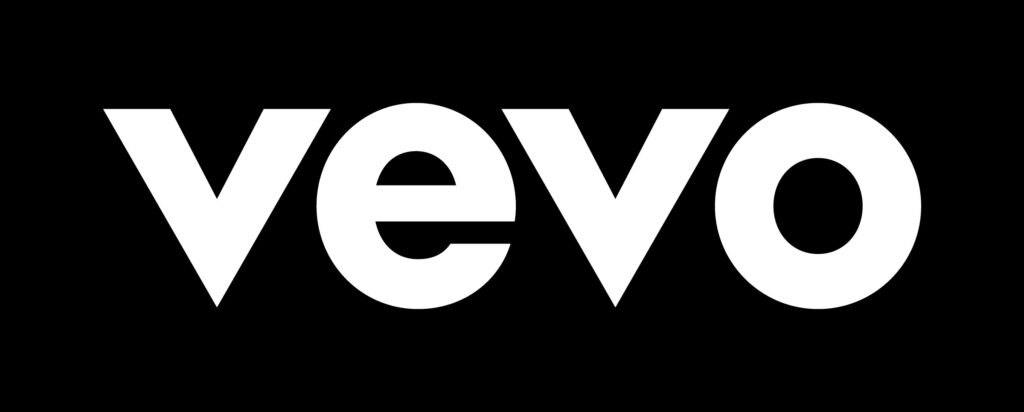 In 2008, Vevo was established by one of the biggest record companies. Vevo is an online entertaining video website that mainly streams music videos.
Vevo gained rapid popularity and became the world's largest premium music video provider. You can find its music videos on the Vevo YouTube channel.
The website does not have any separate fame and is soon about to get shut down, but it is still one of the best online video websites dedicated to the music genre.
#12) Brightcove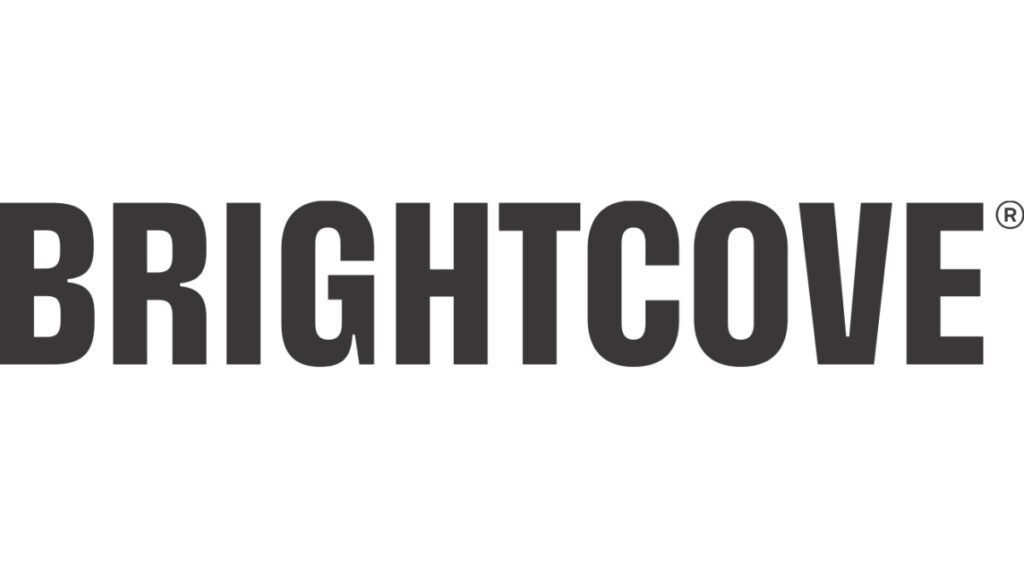 One of the eldest online video websites and providing its services since 2004. Brightcove serves a variety of video management tools for business promotion and allows the business to manage its marketing strategy efficiently.
Brightcove allows you to edit a video, upload it, and monitor its performance on different channels. Brightcove is not just a video hosting site but also a communication hub for companies.
Fact: Brightcove claims to be the fastest video streaming web player as compared to others.
#13) Amazon Prime Video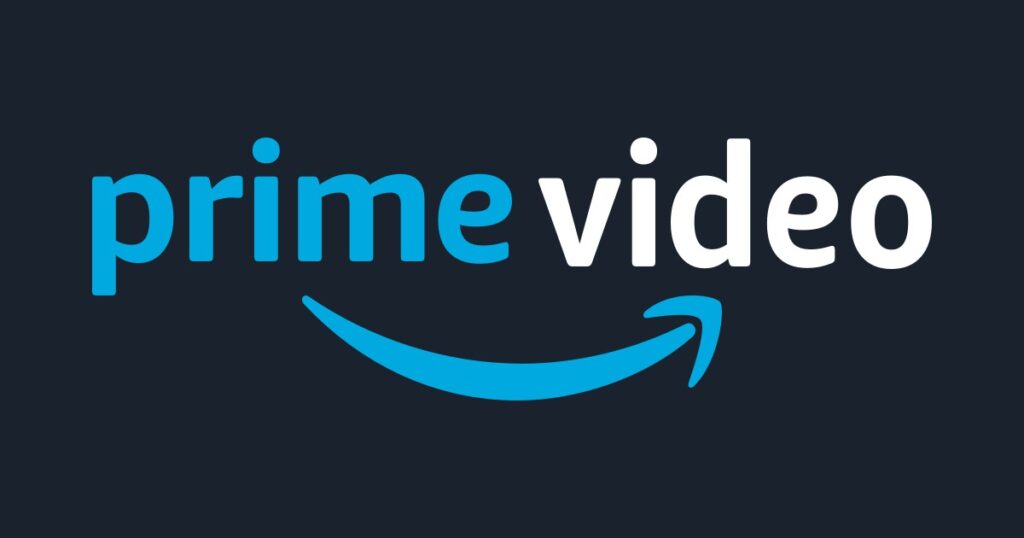 If we are talking about Netflix, Hulu, and Disney+, how can we forget about Amazon Prime Video – an online video streaming website with high-quality services.
Like Disney+, Amazon Prime also streams third-party content along with its original content. In addition, Amazon Prime also has some paid shows and movies that you can unlock for watching and purchasing through payment.
Amazon Prime Video is more like Netflix but a little more expensive. Still, it is the best video streaming website for entertainment and quality time.
#14) Dtube
Dtube is a decentralized video platform where users can interact with each other in a very secure and protective environment.
Users feel ownership over their content and video. Dtube lets the user to handle and control all the activity on their channel. It does not ban any content and let the videos remain on the website forever.
Users can earn rewards in the form of Dtube Currency through uploading, posting, and voting on the video content.
#15) PeerTube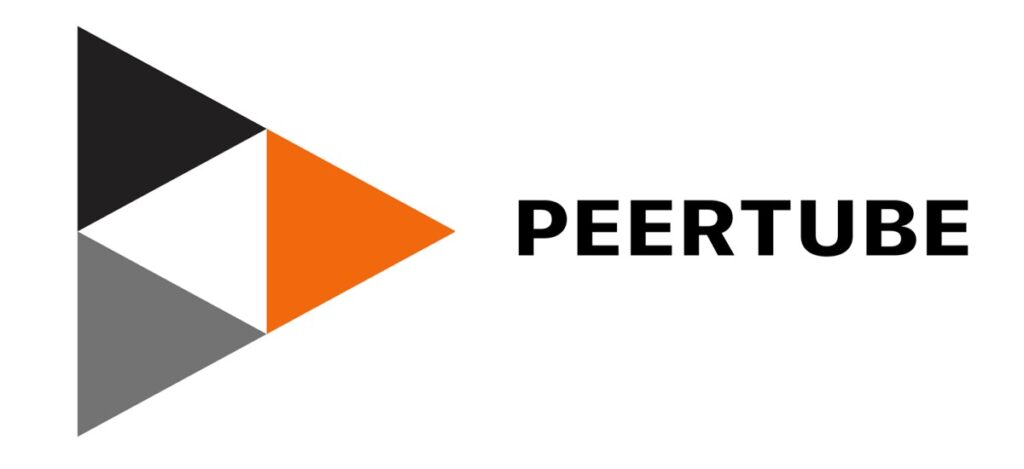 Like Dtube, PeerTube is also a decentralized online video website, but it differs slightly from Dtube.
PeerTube is a peer-to-peer software platform where users design an instance (a server) for specific users and content. Technically skilled hosts can operate the server.
PeerTube lets the administrative hosts control, handle, manage, and maintain the server independently anytime and anywhere.
#16) Metacafe

If you prefer brief video content as compared to long and tedious videos, then Metacafe is the website you can bookmark on your browser.
Metacafe is one of the oldest video hosting websites, even older than YouTube. The website has a specialty in the short video clip of around 90 seconds.
The site is famous for its training videos, reviews, and other entertaining content. Metacafe's non-professional look makes it user-friendly for its users.
#17) 9Gag TV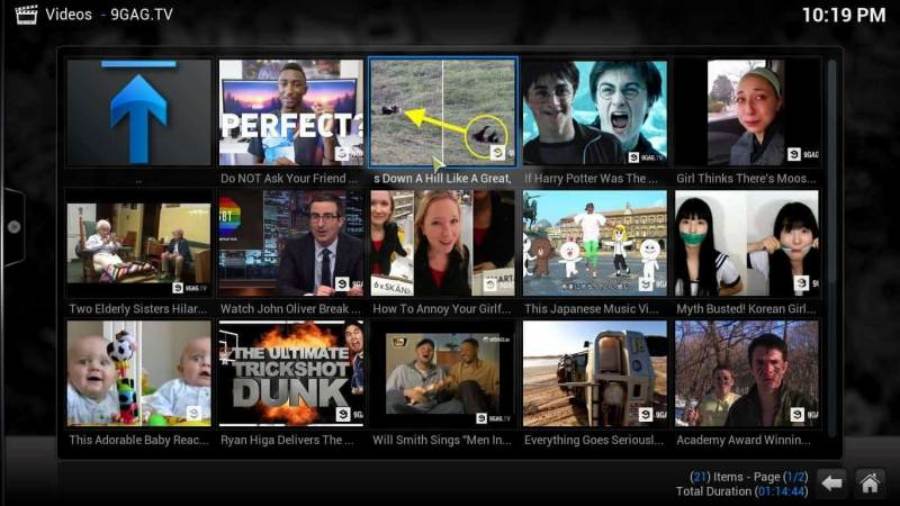 9Gag TV is another website like YouTube that has gained popularity amongst the audience and millennials.
the site has content related to every category, but most of them are GIFs and funny memes. 9Gag is considered as the founder of GIFs and memes.
#18) Twitch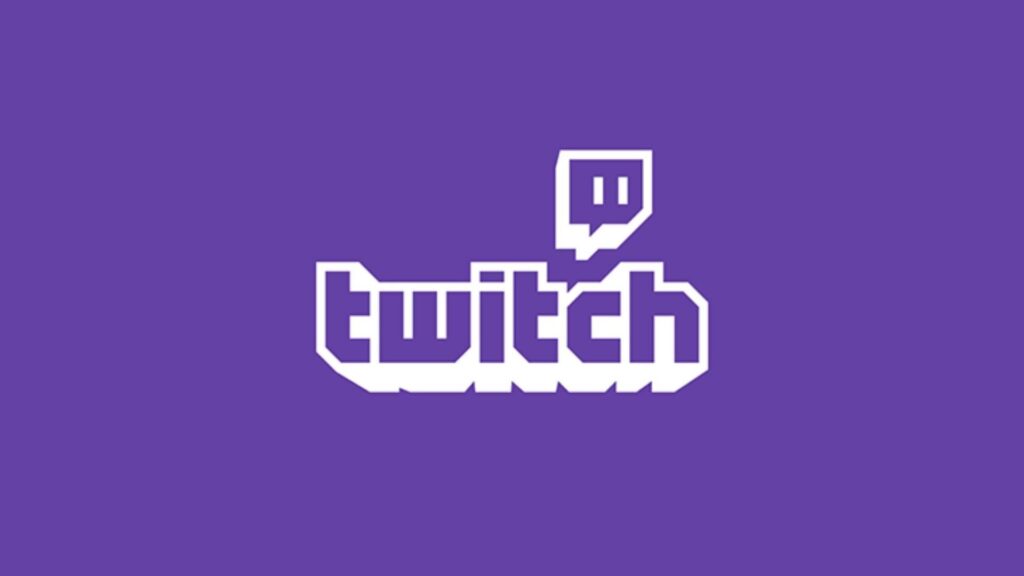 If you are an online gamer and stream your gameplay live, then Twitch is the website for you.
Twitch is the video streaming website that only streams live gameplay and eSport tournaments. It serves the gaming events like E-Sports World Convention and World Cyber Games.
Twitch is an ad-free video hosting platform that lets you host a channel and live stream your game. Additionally, you can review others' gameplay and build a gaming community.
Gamers can review the comment of the other users on their live-streaming comment section, and users can also interact with each other.
#19) VideosHub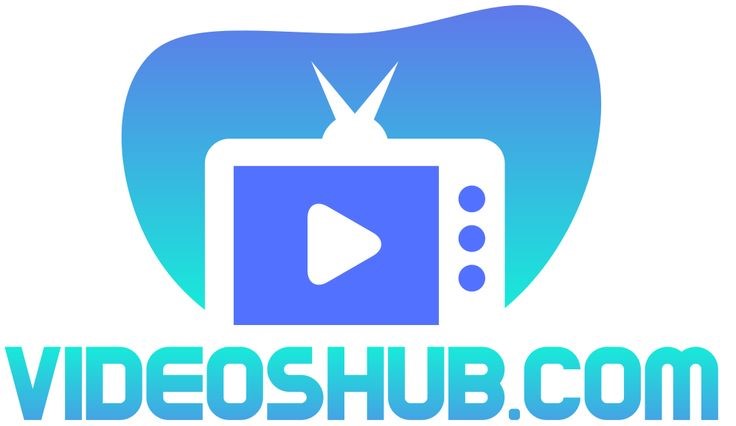 VideosHub is another popular alternative of YouTube that strongly supports short-form type of content.
If you take a look you'll come across variety of content on VideosHub including to the point reviews, videos of world's best surfers showing off their skills, and tips on completing a difficult level of a video game. Quite interesting, right?
What makes VideoHub's the best? It's simplicity. The browsing interface of this YouTube alternative is straightforward. To view the Most Viewed Videos simply click on the menu bar link.
The panel on the left is the best option for viewers who are looking for more extensive features and video categories.
#20) Utreon

Compared to other YouTube alternatives, Utreon is relatively a new platform for video makers to share their creations. It was founded in late 2019. The reason it's so popular among the audience is because of the lack of rules and regulations.
By this we don't mean, it's free-for-all but as compared to YouTube the restrictions are far less. If you're one of those who often struggle to find videos of a particular genre, Utreon is worth checking out.
For video producers, it offers the functionality that pulls videos from your existing YouTube channel so you don't have to reupload your video library.
#21) The Internet Archive

The Internet Archive is one of the fantastic alternative video sites to YouTube. It is a web-based library that offers a variety of free content including videos, music, software, books, to name a few.
Unlike YouTube, it is particularly known for its vast collection of historical content that includes old news reports, TV shows, and movies that are difficult to find elsewhere.
Users can also upload their own videos to the website using the H.264 video coding format. The website serves as a valuable resource for research and access to rare and unique content.
The website was founded in 1996 by Brewster Kahle, and its mission is to provide "universal access to all knowledge."
The Internet Archive's digital library contains over 70 petabytes of data (as of September 2021), including over 25 million books and texts, 9 million audio recordings, 4.5 million videos, and 4 million images.
In addition to its video content, The Internet Archive is also well-known for its Wayback Machine, which is a digital archive of the World Wide Web.
The Wayback Machine allows users to access archived versions of websites from the past, which can be useful for research, historical documentation, or simply nostalgia.
#22) Crackle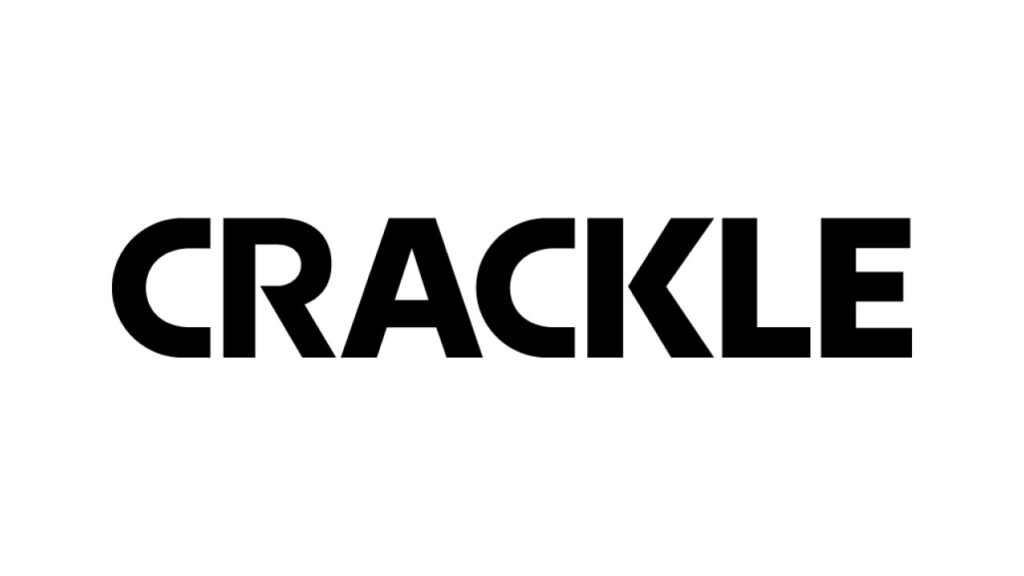 Crackle is an online streaming service that provides access to a wide range of content, including Hollywood movies, TV series from various networks, and original shows made specifically for the web.
It is a free service that is worth checking out, as it has received positive reviews and is considered to be one of the best free video streaming services available.
Crackle's original content has been well-received, and one of its most popular shows is Comedians in Cars Getting Coffee, which features Jerry Seinfeld. In addition to its original content, Crackle also has a solid selection of popular TV shows.
If you're looking for more options for watching TV online, you may want to explore other sites as well. Overall, Crackle is a great option for anyone looking for a diverse selection of free video content.
#23) The Open Video Project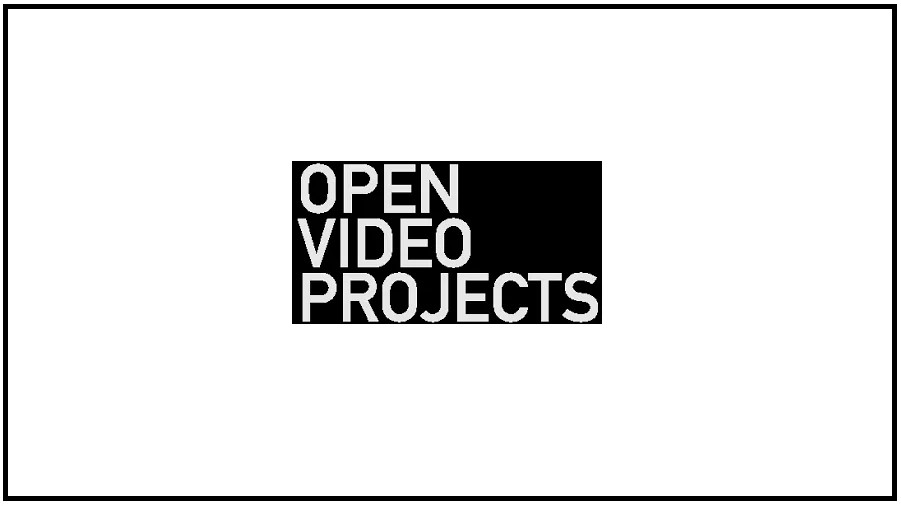 The Open Video Project is a website that was created by the Interaction Design Laboratory at the University of North Carolina Chapel Hill's School of Information and Library Science. It is primarily aimed at researchers who specialize in multimedia retrieval and digital libraries.
The focus of the website is educational videos, with a significant number of them coming from NASA's archives. Additionally, there is a collection of classic TV commercials and educational films that date back to the 1950s.
If you're interested in exploring historical video content for research purposes, The Open Video Project is an excellent resource to check out. It provides a unique opportunity to access and study a diverse range of educational video content from different time periods.
#24) Facebook Watch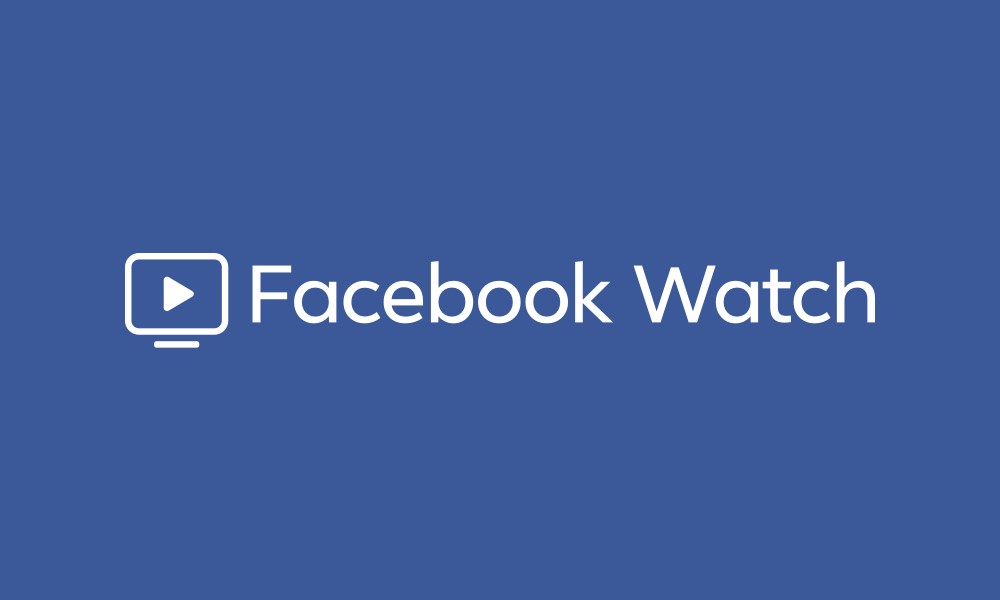 Facebook Watch is a video content platform that offers personalized recommendations for its users. Users can find a diverse range of series to watch, such as The Real Bros of Simi Valley, Sorry for Your Loss, and Sacred Lies.
Although Facebook Watch doesn't have as many categories as YouTube, users can follow their favorite shows and receive updates about new episodes. If you're looking for an easy-to-use platform to watch videos, Facebook Watch is a great option.
Additionally, Facebook Watch has been investing in original content, including reality shows, documentaries, and talk shows, to compete with other video streaming services like YouTube and Netflix.
The platform has also added interactive features such as polls, quizzes, and games to enhance the viewing experience. Facebook Watch's integration with other Facebook features, such as groups and pages, allows users to engage with like-minded individuals and participate in discussions about their favorite shows.
Furthermore, Facebook Watch has become a platform for independent creators to showcase their content, as it offers a monetization program similar to YouTube's Partner Program. This program allows creators to earn revenue from ads shown in their videos, sponsorships, and fan support.
Top Video Websites Like YouTube – FAQs
Who can be a Competitor to YouTube in the future?
All the mentioned above video sites are remarkably excellent, but some of them can give YouTube a tough time in the future. Like:
IGTV
Dailymotion
Vimeo
Dtube
Which site can replace YouTube?
YouTube is a strong platform itself, but the growth of other websites can de-rank it soon.
IGTV
TikTok
Twitch
Netflix
Hulu
The better website than YouTube
Netflix
Disney+
Amazon Prime Video
IGTV
TikTok
What is the best alternative website to YouTube?
It all depends on your need and goal, but check out these best options that you can choose over YouTube:
Netflix (for fun and entertainment)
Vevo (for music video streaming)
PeerTube (some looking for decentralized website)
Twitch (for online gamers)
The End
Hopefully, you have found this blog informative and helpful.
If you want to create some amazing video content with a professional touch, then you can seek the help of BuzzFlick – a master video animation agency.
The studio has been providing its award-winning 2d animation services all around the world. Its expert animators are best in video animation, 2D & 3D animation, video editing, motion graphics, and whiteboard animation.
Related Article: