Many companies have launched alternative software for Adobe Illustrator. Read our blog to learn about the best alternatives for Adobe Illustrator.
Adobe Illustrator is one of the popular graphic designing software that allows you to make 2D designs such as logo creation, vector designs, catchy posters and many more.
Despite having a high number of users that have skills on this software, Adobe Illustrator still has some complexities preventing common users from designing fresh designs. What people, however, are not aware of is that there are many alternatives of Adobe Illustrator that enable you to make beautiful designs quicker than Adobe Illustrator for free or in a very inexpensive paid subscription.
These software are easy to use and share features that are unavailable in Adobe Illustrator, such as a real-time preview of your designs, prototyping, mockup creations, and many more.
Let's find out some more details about it!
How to Pick the Best Alternative for Adobe Illustrator?
Before we start our debate on the best Adobe Illustrator alternatives, keep the following points into consideration to make the right decision:
Analyze your Design Needs
You need to find the answers of these few questions before choosing the tool – what kind of design do you want to create?
How advance or basic your project requirements are? What is the desired result you want? Once you get the answer to all these questions, it will help you understand your design needs.
This will eventually help you to choose the best tool that will make your design experience better than before.
Pick a Software according to your Collaboration Needs
When big teams are working on a project collaboratively, it is better to use a single tool for designing simultaneously. Otherwise, it could lead to many confusions.
When choosing the tool, first analyze your collaboration requirements and opt for the single designing platform that your team members can use together. It will streamline your work, and you can share files with other members.
Consider Cost and Value
It is not essential to purchase the expensive tool to get the desired results. All you need to do is to research about the best tools and compare their features and prices to choose the ideal software.
Check the features of the tool you want to purchase and understand if it can add value to your projects or not.
Evaluate the Software According to Learning Requirements
Watch tutorials, videos, and other supportive materials on the internet before purchasing a tool. Go for the one that is easy to use and learn.
Some tools offer a free trial version which you can use to learn more about the uses and features of a software. This will give you better insights on the tool.
The 10 Amazing Alternatives of Adobe Illustrator
There are many alternatives of Adobe Illustrator that offer similar features like application management, activity tracking, and content management.
Choosing the right software that helps you in completing your project requirements might be challenging for you.
Let's check out some of the best Adobe Illustrator alternatives that will help you create designs.
1. CorelDRAW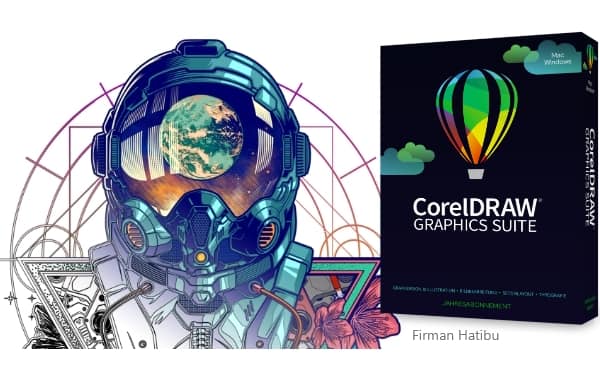 CorelDRAW is one of the most powerful Adobe Illustrator alternatives available. Users can use this tool on Mac, iOS, Windows, mobile phones, and iPads. It allows users to access multi-asset export and multipage view and streamline the designs.
This tool has a collaboration feature that users can use to leave comments and share their responses in the design file. Talking about CorelDRAW's excellence, you will learn that this tool has become the first preference of users for its user-friendly graphic design options.
Price: The annual subscription charges are $424.75, for monthly subscription $35, and for lifetime access $1,017.24. The tool provides 30 days money-back guarantee and a 15-day free trial.
Pros
Users can share and export files in various formats like TIFF, EPS, DXF, PSD, and others
The training videos of the tool are beneficial for beginners
Cons
You cannot use it in offline mode as it requires internet connectivity to use the software features
Some users face difficulty in using the freehand brush
2. Affinity Designer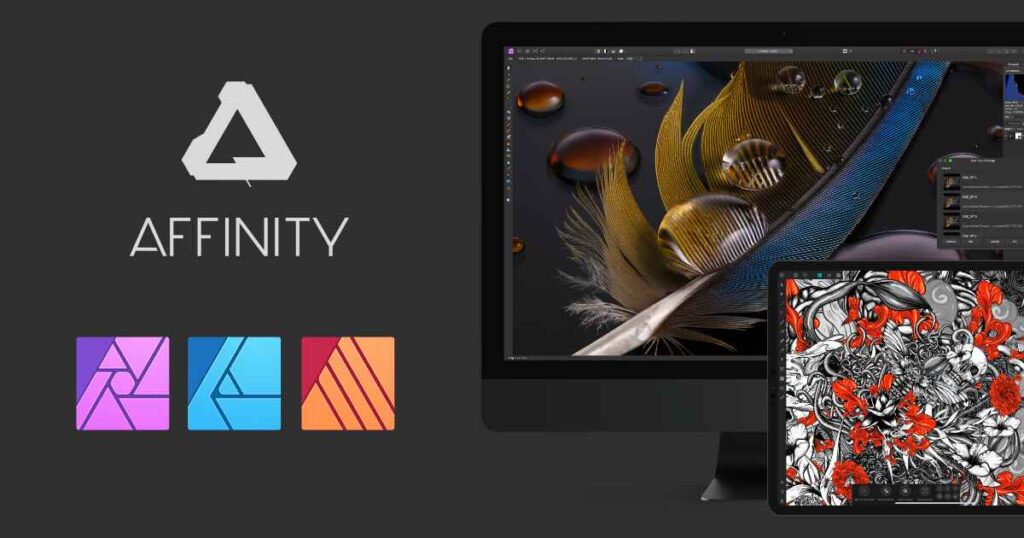 Affinity Designer is one of the best video editing software that has become the first preference of video editors. It is equipped with prominent features such as zoom and pan at 60fps that provide a real-time preview to the users.
The best thing about this tool is that you can use its features to add live effects and gradients to your designs.
Users can use the live preview feature to check the curve and transformation edits during the designing process. This tool is specially designed to cater any complex documents, and iPad, Windows, and Mac users can access it.
Price: Windows and Mac users can subscribe to it for $29.63, and iPad users can get their subscription for $12.11.
Pros
Users can pay a lump sum amount, and there is no need to pay monthly charges
Offers a free trial
It is easy to use and speedup your workflows
Cons
It doesn't provide users a natural perspective grid, which is considered as an essential feature for designers
The tool doesn't have a vector eraser feature, so it is difficult to edit small vector errors.
Users cannot export files in AI format
3. Vectornator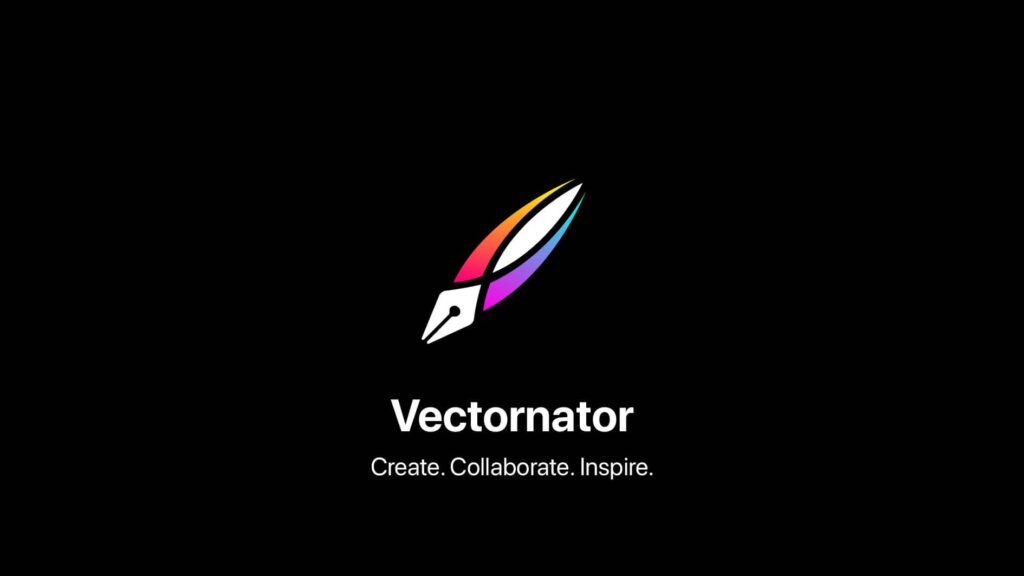 Vectornator has become one of the top-rated tools on the App Store. Its auto-trace feature assists users in tracing images quickly. You can use the unique gesture controls and modify the node type.
Designers prefer using Vectornator because it includes features like text editing tools, unlimited artboards, etc. Some other prominent features are path guides, custom tools, Line Height, Tracking, Kerning, and many others.
Many companies saved their video editing cost by enhancing their videos through Vectornator.
The tool is designed for iOS 13, iPadOS 13, macOS Big Sur, and (Native M1 support).
Price: Free
Pros
Its contextual and quick action features assist users in designing easily and quickly.
Users can access it for free
It allows users to export files in JPG, PNG, SVG, PDF*, and AI* formats and in individual layers.
You can import the Figma designs into the app
Cons
The tool works at a slow pace as compared to other tools
It doesn't provide any tutorials or tips to learn its quick-action buttons
4. Figma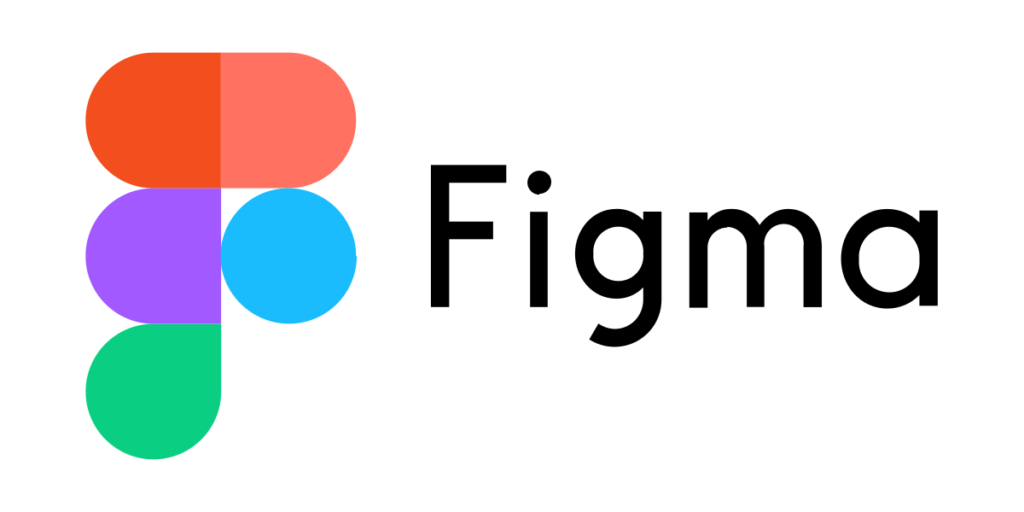 Figma is an Adobe Illustrator free alternative. It is a collaborative illustrator app that users can access free of cost. Many video editing companies use Figma because of its auto-layout feature, which helps in alignment and resizing.
You can add plugins by using this tool. Another unique thing about this tool is that it has a cloud-based tool that allows users to access your files anytime with the help of the internet.
Windows and iOS users can assess the tool.
Price: For beginners, it is free. For professional use, monthly charges are $12 per editor, and for organization's use, monthly charges are $45 per editor.
Pros
Multiple users can work at a time and work on the same project
It features website designing tools, and you don't need to purchase multiple tools
Users can access files anytime, anywhere because of its cloud-based facility
Equipped with various tools that you can use to create a prototype design
Cons
It doesn't work offline, so you need a stable internet connection
Load heavy prototypes slowly. It requires good RAM and a Graphics Card.
Absence of colors variety in the tool
5. Sketch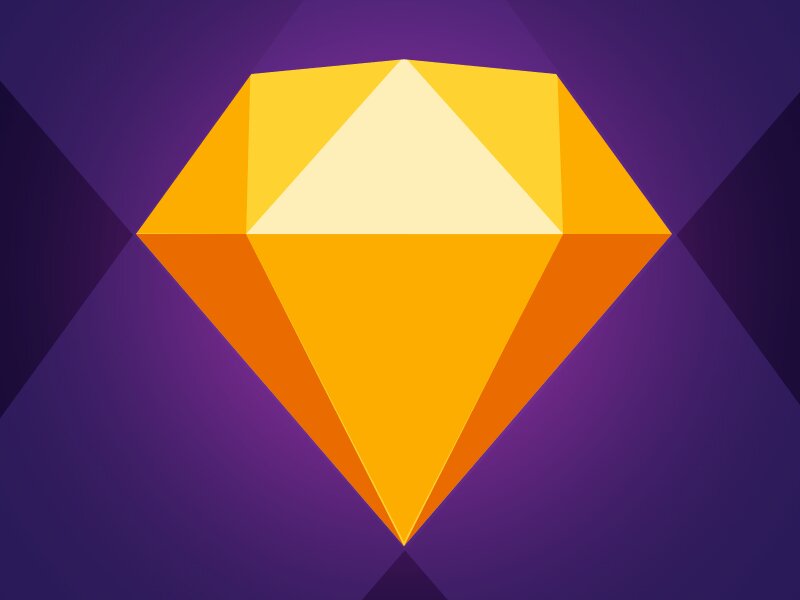 Sketch is an illustrator tool that offers a 30-day free trial version. The tool is compatible with macOS and allows users to use features like OpenType fonts, math operations, variables, Boolean operations, vector editing, etc.
It is a collaborative app that users can use to create libraries with color variables, layer styles, text, and symbols and share them with their team members.
Price: Monthly charges are $9 per editor.
Pros
It allows you to create vector artwork and edit it easily
Users can export files in multiple sizes and formats
Offer different packages for the team and individual accounts with a different price range
Cons
It doesn't provide a repeat grid facility
Sketch is a heavy tool, and it is only compatible with Mac desktop
Users need to use a plugin for responsive design tools
6. Inkscape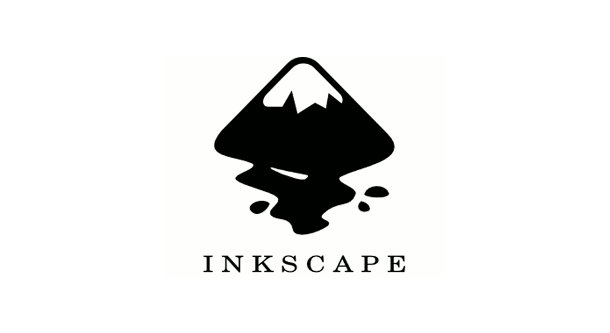 Inkscape is an illustrator tool that helps users create different designs using its pencil, shape, and text tools. It is equipped with beneficial features like fill and stroke tools, object manipulation tools, path operations, Boolean, and node editing tools.
Price: Free subscription
Pros
It allows you to edit SVG files
Users can export files in PostScript, EPS, PDF, sk1, DXF, OpenDocument Drawing, and PNG formats
Cons
Absence of premium vector graphic features
The tool is not compatible with EPS and AI files
7. Gravit Designer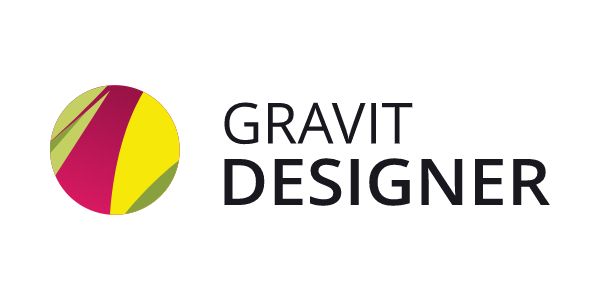 Gravit Designer is one of the best Illustration software. It has become one of the most popular software for its useful features like cloud integration, autosave, live Boolean operations tool, and SVG editing tool.
It is compatible with Chrome OS, Linux, Windows, and Gravit Designer Mac OS. The best thing about this tool is that you can use it both online and offline. It assists users in creating illustrations with its features, including layouts, grids, vector editing tools, and aligning system features.
Price: Gravit Designer is free of cost, but users can purchase Gravit Designer Pro at $48.94.
Pros
Gravit Designer provides navigation access to users through the dashboard
It allows users to use multiple formats to import and export files
You can use keyboard shortcuts to speed up the process
Cons
Works slow when users create complex designs
Lack of real-time collaboration
Gravit Designer doesn't offer many features in the free version
8. BoxySVG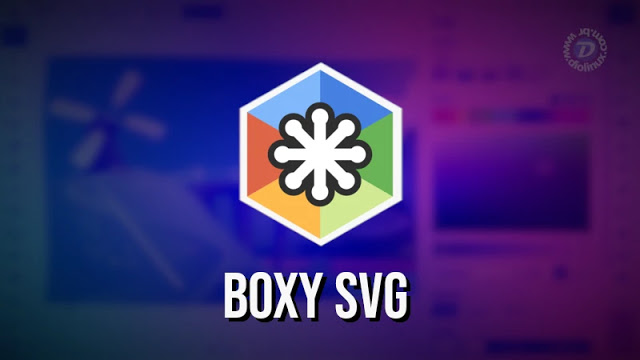 Boxy SVG Editor tool helps users in editing SVG files. The tool is ideal for beginners and professional users. The best thing about this software is that you can use it on any operating system and device.
It has a simplified user interface that helps you in organizing your palettes, toolbars, and dialogs. In addition, users can access it both online and offline.
Price: Users can get the yearly subscription of the standard version at 9.99 USD, and the premium version's yearly subscription charges are 99.99 USD.
Pros
You can save your file in the cloud or on your disk
Users can export files in PDF format
Cons
The software lag when a user zooms in
It offers paid version only
Relevant Read:
People often confuse in deciding which software is more useful, Adobe Premiere Pro or Apple Final Cut Pro. Read our blog Adobe Premiere Pro Vs. Apple Final Cut Pro, which beautifully sums up the debate.
9. Vecteezy
Vecteezy is one of the best illustration software that users can use through a web browser. The software has a user-friendly interface. It provides the best features like advanced transformation, keyboard shortcuts, and online collaboration that assist users in working in a team.
Price: Free subscription for the editors. Monthly subscription charges for standard and pro versions are $19 and $29. Users can use it for vector videos and images.
Pros
The subscription for software is free, and users need to pay for vector videos and images
It allows users to use vector videos and images
Cons
Users face some minor glitches in images when they zoom in
10. GIMP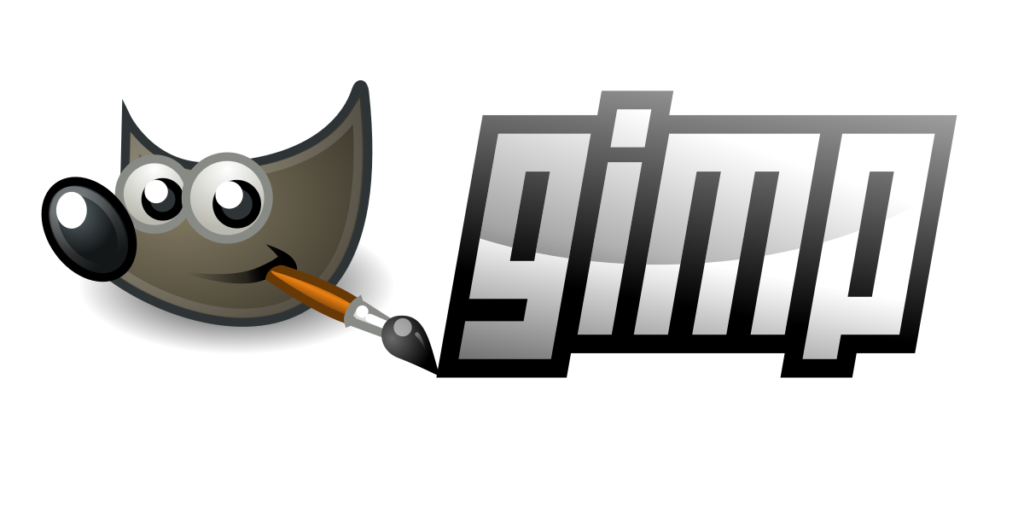 GIMP is also known as GNU Image Manipulation Program. Users can use this software to create images using its graphic design features. Users with Windows, OS X, GNU/Linux, and other operating systems can easily use this software.
You can utilize the customization features to add 3rd party plugins to increase productivity.
Price: Free subscription
Pros
You can use multiple layers to create GIF files
It is equipped with various useful features, and it has a simplified user interface
Users can upload files in various formats
Cons
It is an open-source software, but their customer support lacks
It isn't easy to use features like Selection, Crop, etc.
It offers fewer features as compared to its paid version
11. Pixlr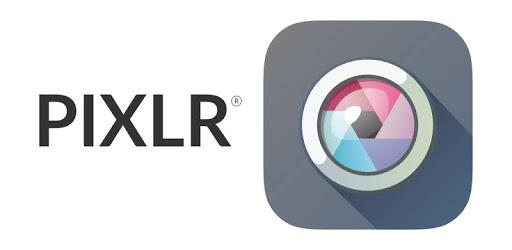 Pixlr is a cloud-based storage app, a useful pick for designers that work on web browser operating systems. This means you need not worry too much about the operating systems or specs, provided you have a relatively decent system.
Mobile users can easily access this software on desktops and mobile phones. The software support file formats WebP, PXD, PSD, JPG, PNG, and SVG. So, if you want to create different designs, you can render files in desired formats. Users can create collages through its collection of templates.
Pros
It offers various image editing tools
Easy to use and a free subscription
Users can use a variety of pre-made filters
Cons
Glitches sometimes
It doesn't support Tiff and BMP format
In a Nutshell
Adobe Illustrator is graphic designing software that millions of users use around the world. Many people use different alternative tools for Adobe Illustrator. In recent times, different companies have introduced some of the best software that are even more helpful than Adobe Illustrator.
Another big reason is that adobe is an expensive software. That's why many people consider using other alternatives.
These software are easy to use and available on different online platforms at reasonable prices or free of cost. We hope after reading this article, you will be able to choose the right alternative for Adobe Illustrator that enriches your design experience.
Related Articles: