Do you need help choosing the best software to create an animated video for YouTube? Check out our list of top software!
Would you believe it if I told you the first YouTube was uploaded in April of 2005? Seems like decades ago (literally), It was a video by Jawed Karim, co-founder of the "Me At The Zoo" show from the time he visited the San Diego Zoo.
And well since then…. I guess it's safe to say YouTube has gained a lot of fame – it's the second most used social media platform by popularity with 1.9bn users and growing! A thrilling number, right?
The stats add up because I have never met a single person who doesn't love YouTubing in their free time or prefers the social media platform for any other reason.
Just think it's so popular that even Gen X and Gen Y are familiar with using YouTube, which is saying something because they weren't born in the era when technology was at a boom.
And,
If you're a YouTuber, chances are you understand the importance of uploading compelling and engaging animated videos for YouTube regularly. It ensures your users remember you.
There are at least twenty types of popular YouTubers, and a lot of them prefer an animated video for YouTube. That's because they're colorful, engaging, and exciting than most other types of videos out there.
Moreover, there are several types of animation, allowing YouTubers to have loads of options when it comes down to choosing a style that fits them perfectly.
So, why choose an animated video for YouTube?
The simple reason why some businesses prefer using animated explainer videos is that "They Just Work." As humans, we are attracted to visuals, and that's how we learn best.
According to molecular biologist John Medina, vision plays the most significant part in recognizing and recalling information.
2D animation, illustrations, and colorful videos are a great way of sending a message even if people don't understand the video's language.
So, as I said. Animation? It just works!
Best Software For YouTube To Make Animated Video
Like every other aspect of the internet world, YouTube trends have rapidly changed too. There was a time when people would just shoot videos, edit them, and then upload.
Now, however, people have adopted other types of video making tricks and techniques.
One of the most common trends is uploading animated videos. If you're someone who wants to learn how to make animated YouTube videos, check our software recommendations.
Here is the list of the best software for making animation videos for free on YouTube that we'll be discussing today:
Blender
Moovly
Renderforest
Powtoon
OpenToonz
Vyond
Animaker
Toon Boom
#1) Blender

Blender is a YouTube animation maker software that is meant for professionals. It's an open-source 3D animation platform that allows the modeling, rendering, simulation, and composition of animated videos.
Due to the tool's open-source nature, editors and animators worldwide are regularly maintaining it, which makes it even better.
The Pros
The tool is beneficial for creating 3D games.
Blender offers extensions and Python-based scripts to add more functionality.
It gives complete access to a comprehensive library of visual effect features.
Animators can develop short and long length films.
The "Cycles" feature allows animators to add a realistic touch to videos.
The Cons
The tool isn't suitable for everyone, i.e., first-time animators.
Bugs in a massive project are tougher to deal with using Blender.
Users can't leverage media exportation.
It doesn't offer any preview clips to view.
While the cons are hard to ignore, the tool makes up for it because it's free to use.
Link: Find the software here.
#2) Moovly
Moovly is a cloud-based video editing platform to create an animated video for YouTube. It offers ease to new and professional video animators to create compelling and memorable videos.
The online tool has several templates to start video editing, or if you're a pro, you can start on a blank canvas.
The Pros
The platform possesses one of the largest template libraries.
It has a drag and drop customization tool.
The interface is easy to use for new and experienced users, making the animation process a breeze.
It has the most straightforward export functionality and compatible file formats.
The Cons
The cloud interface can get clunky on a lousy internet connection.
The program can't be downloaded.
You can't buy the program; it's only subscription-based that is charged monthly.
The cloud-based video editor offers a 30-day trial, which gives enough options to test and see if the user likes it.
To get more out of Moovly, animators need to buy the monthly plans, which start at $24.92/month and go up to $125/month.
Link: Find the software here.
#3) Renderforest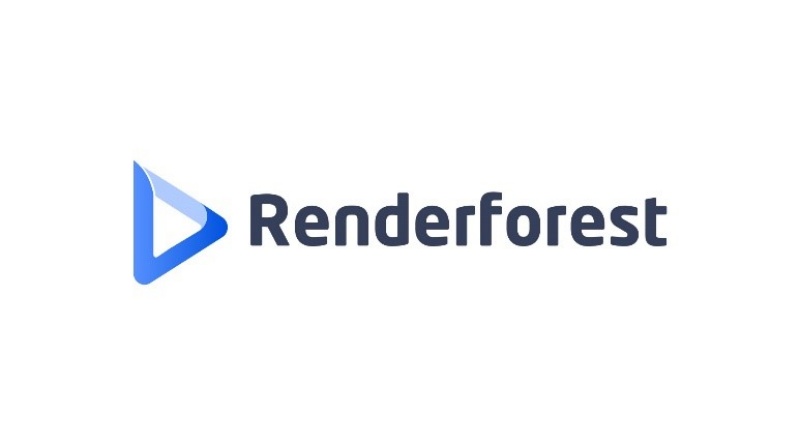 Renderforest is one of the best video editing tools that also comes with an online logo maker. If you're a YouTube animation maker, this tool will make your life easier because it has some great features that offer support to create intros.
The tool is cloud-based, which means you can access unlimited animations, videos, images, icons, etc.
The Pros
The online video editor is adaptable.
The editor allows the animator to add the logo in the video easily.
The editor offers maximum ease to create videos.
The Cons
Users can't create square videos.
Because Renderforest is an online tool, it doesn't work offline.
The available templates are limited to the number of slides.
The software is available for free (without any trials) with limited features.
If you want to get more out of it, the subscription packages start at $6.99/month and go up to $39.99/month.
Link: Find the software here.
#4) Powtoon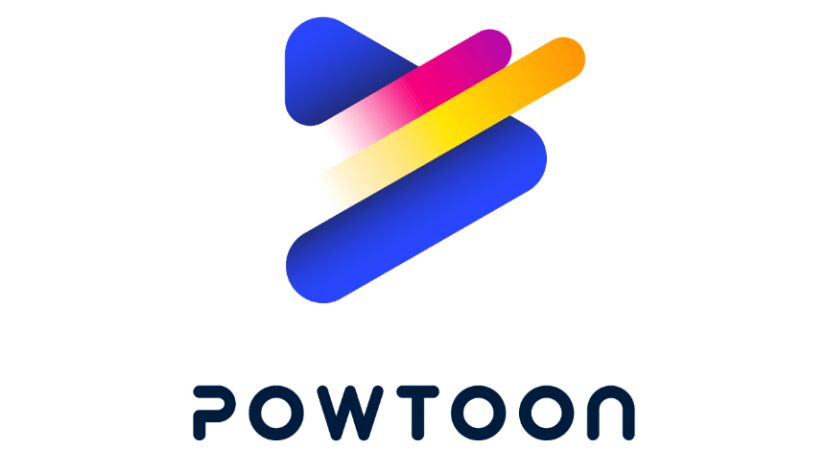 Powtoon is another free online YouTube animation maker tool with tons of templates, animations, and images.
Animators can create "PowerPoint-like" presentations that play like video, look compelling, and can be adapted to suit anything quickly. Agencies and individuals can easily use the tool to create an animated video for YouTube channels in a few simple steps.
The Pros
The platform provides a wide range of features, images, and ready-made templates.
The presentations can be shared publicly without a hassle.
Animators can leverage the rich text editor.
Users can save their videos offline too.
The projects are on auto-save.
The Cons
The projects come with a small watermark.
The interface is slightly cluttered.
The loading time to watch third-party presentations is a hassle.
Users can't export projects with premium objects in them.
The free version has few features.
The software is available for free; however, you can leverage numerous other features if you upgrade to the paid version. The paid subscriptions start at $19/month and go up to $99/month.
Link: Find the software here.
#5) OpenToonz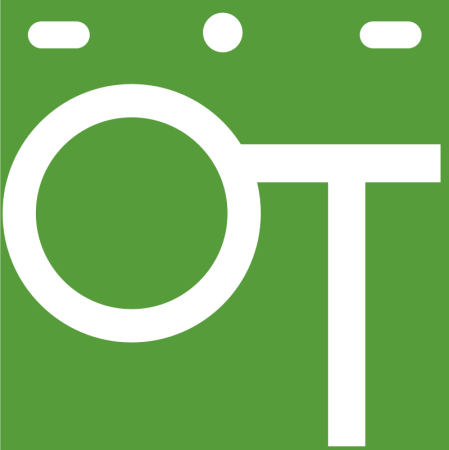 OpenToonz is another online tool used to create a 2D animated video for YouTube channels. The software is open-source, which allows the software to get regular updates which makes it evolve fast and suit the needs of YouTubers worldwide.
It's packed with numerous features like drawing tools, scripting, motion tracking, motion tweening, frame-by-frame animation, etc.
The Pros
Users can import art from third-party resources.
It has a GTS scan that allows easy scanning of animations.
It allows smooth operation for HD images.
The Cons
Not an easy-to-learn software, new users need some assistance.
The interface could be better appeal-wise.
It has a steep learning curve to learn how to make an animated YouTube video.
Some features are hidden, which require an in-depth understanding of the software.
The platform is available free of cost for individuals and enterprises, which means no monthly billing hassles.
Link: Find the software here.
#6) Vyond
Vyond allows Youtubers to create a compelling and exciting animated video for YouTube with its extremely intuitive interface and a slew of power-packed features.
It has modern settings and whiteboard animations, which users can use to create the best videos. Users can also create MP4s and GIFs that they can export and use anywhere.
The Pros
It allows animators to control the timeline of their YouTube animation video.
The animator can also control all the animations and set timeframe easily.
It's a user-friendly tool for people with no animating experience.
It's a highly affordable tool for first-timers.
Users can integrate voices, dialogues, music, and sounds without any hassle.
The Cons
Without a mic, the sound over the video isn't great.
The features and tools are fundamental and could be better.
The custom development of animated characters needs more features.
The interface could be a little more detailed.
It doesn't have an audio editing option.
Vyond offers a 14-day free trial to users worldwide. In case you want to access more features, the platform offers two subscription packages. The Premium is $649/year, and the Professional is $999/year.
Link: Find the software here.
#7) Animaker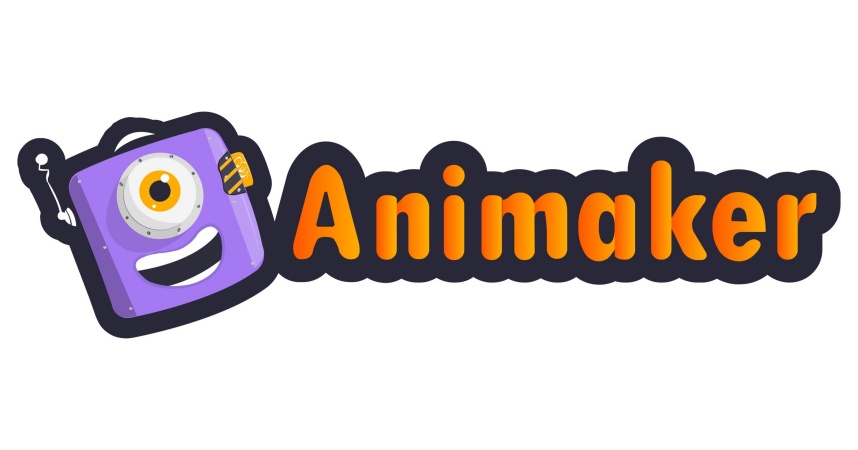 Animaker is the perfect software for enterprises because it offers easy collaboration to teams. It has over eight million users who create 4k quality videos that are appealing and amazing.
The software automatically saves your work in the cloud and ensures nothing is lost.
The Pros
It has a drag and drop interface.
It has a large animated library to create an animated video for YouTube.
The interface is easy to use for newbies.
It has several DIY tools to make animations for YouTube.
The Cons
The creation of detailed videos can be challenging.
The preview can make the video lag.
Video editing and collaboration can be time-consuming.
Animaker offers a limited free trial, and the subscription packages start at $10/month and go up to $39/month. Users can also create custom packages that suit their needs.
Link: Find the software here.
#8) Toon Boom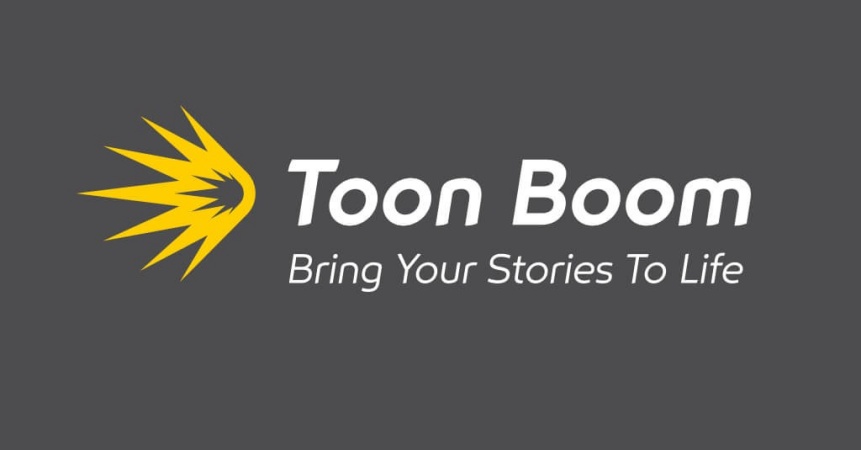 Toon Boom is another popular video editor for YouTube videos that numerous professional animators prefer to use. It has some of the best features to create an animated video for YouTube, which is why it's on our list.
The software costs a lot, so not many can afford it, but it has numerous features which justify its high subscription cost to some extent.
The Pros
The features are complicated but incredibly impressive.
Animators don't have to cycle frequently while editing a video.
If you have experience in animating, you can learn the tool easily.
The Cons
The numerous features make the program too complicated.
You need to update your computer software regularly to avoid program glitches.
The program has a steep learning curve for new animators.
It doesn't allow you to edit or record audio within the program.
Toon Boom offers a 21-day trial for new users, and if you like the tool, you can subscribe from the three plans the platform offers. The plans are Essentials, Advanced, and Premium, which cost $17/month, $41/month, and $78/month.
Link: Find the software here.
In Conclusion
Creating an animated video for your YouTube channel may seem like a daunting task, but don't worry – with a little effort and some helpful resources from a YouTube video production company, you'll be able to make great content in no time.
While the list of necessary skills and tools may seem long, tutorials and documentation will make it easy to get started.
With some time dedicated to learning and practicing, you'll soon become a professional animator for your YouTube channel.
Related Article: