A Storytelling 2D Animation Company
Buzzflick stands as an intuitive 2D animation company with an itch for creativity and innovation. Our 2D animation services believe in bringing the most mesmerizing and aesthetically appealing characters, visuals, and animations to life.
Let it be a professional level animation or leveraging the latest tools and technologies to create lushly animated realistic figures – Buzzflick covers all the aspects of an engagement-driven 2D video animation company to help your business stand out.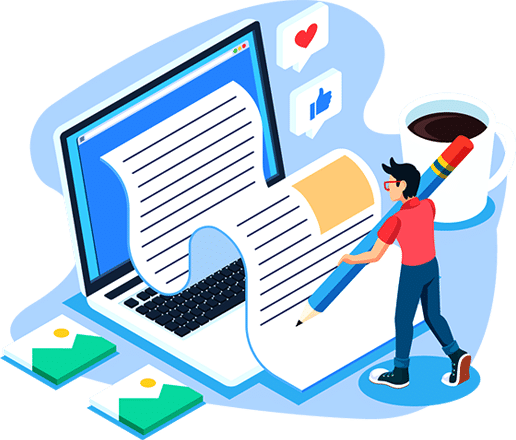 Want To Learn More About Our
2D Animation Service? Reach Out!
And witness a blend of logic and creativity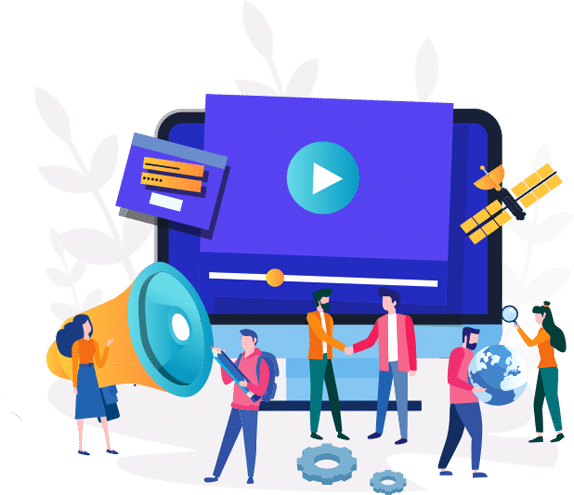 Delight Your Audience With Our 2D Animation Services
Our 2D animation company aims to provide you with the most revolutionary 2D animation services hardwired to perform amazingly well for your business. Our 2D animation services are refined and restructured every day to stay on par with other 2D video production animation companies.
What is our edge, you may ask? We understand and analyze the latest market trends, styles, strategies, formats, and we guarantee a seamless experience for you while you're availing our animation services. When you choose our 2D animation studio for hire, you choose a result-obsessed company that ensures your business's success by harnessing the power of 2D animations
Moreover, our experience of handling tough 2D animation projects adds to our already reliable and advanced 2D animation firm.
Building Awe-Inspiring 2D Animation Characters
When you hire our 2D animation agency, you ensure the creation of an intriguing 2D animation video for your brand that also has an inspirational 2D animated character. This character makes your video more meaningful and impactful as per your 2D animation project requirements.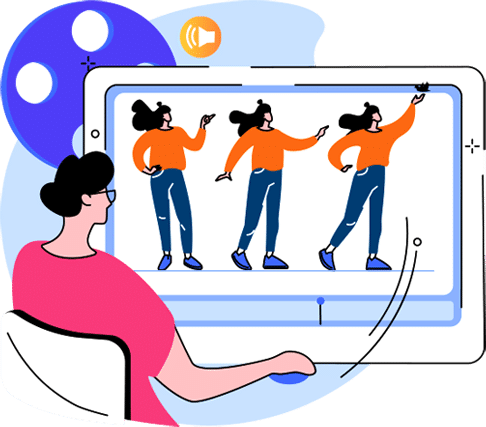 Creating Striking 2D Animated Environments
Your 2D animated video is incomplete without a visually compelling 2D animated environment, which is why our 2D animation experts create a striking animated environment for your 2D animation project. This addition makes the end product is modern, futuristic, and as attractive as they come.
Making Relevant Animated Props
When you hire our 2D animation studio, we make sure that we integrate the most relevant and best-fit elements to surround your 2D characters. These animated props add more attraction to your animated characters and make them the center of attention after your brand's message. With great details, captivating visuals, and unique aspects – the outcome is always mesmerizing.
The State Of The Art Technologies We Use

Spine

Adobe After Effects

Adobe Animate
Looking For A 2D Animation Company?
Get In Touch Today
Let us take you through our seamless animation process
The Team Responsible For Bringing Your 2D Animation To Life
Our 2D video animation studio is home to some of the industry's top animation experts and skilled professionals. Our teams know how to reflect your brand's essence within your 2D animation video, and we create something that becomes memorable down the lane. Here's an overview of what our teams consist of:
The 2D animation experts in our animation production company are super creative, innovative, and critical thinkers. They know what goes into a 2D animation video to make it compelling and engaging hence, they leverage their extensive experience and expertise to create amazing videos for your brand/business. And when sometimes 2D animation projects return with minor revisions or revamp, they know it is time to go back to the drawing board.
The manager is yet another individual in our animation production company to ensure quality-orie nted 2D animation outsourcing services. This individual keeps a record of all the keynotes, details, and customer requirements. He/she conducts research, extracts the most relevant and essential aspects that your video should have, and helps the team understand the core of the video while keeping the customer's vision in mind. This streamlined and collaborative approach leads to the timely delivery of your animated video and ensures quality.
The creative lead heads the team with years of experience in the 2D animation industry. Although the ideation and iteration process is collaborative at Buzzflick, your 2D animated video's approval is in this person's control. As the leader in our 2D animation production company, this person ensures that the visuals, graphics, detailing, and overall representation of your 2D animated video is vivid and dynamic. From the first stage of your video development to the last, he/she constantly gives his feedback to the team to ensure zero revisions and 100% client satisfaction.
These individuals have the power to animate anything, which is why we call them the "2D Artists". We have a team a 2D artists who create characters, environment, elements, and components for your 2D animation project from scratch. The conceptualization of your 2D animated video is in the mind of this innovative individual. Over the years, these 2D artists of ours have never failed to amaze our clients and us. Our 2D artists have a myriad of experience working with several industries, i.e., digital marketing, storytelling, cartoonish, and gaming.
At Buzzflick, we are hyper-focused on the quality of our productions. In a nutshell, we are an animation production company that ensures the quality and keeps the quality in check even after delivering the product. Here is exactly where our Q/A teams come into play to perform checks and necessary corrections before delivering the finalized video. This team is solely here at Buzzflick to ensure a seamless and excellent experience for our clients.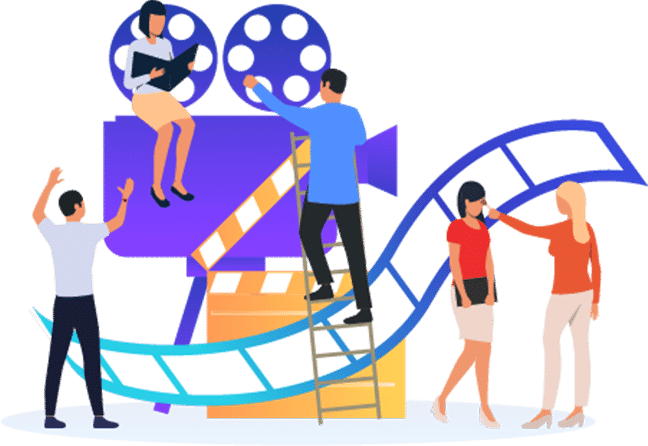 Our approach Towards 2D Animation Videos
Our 2D animation services are outsourced while keeping the approach transparent. We want you to know your video's current progress, the key quality metrics that we're following, and how long it will take for the finalized polished product to be delivered. We also believe in understanding your 2D animation project continually by keeping constant communicating with you. Our planning and strategies are based on understanding your brand, audience, and requirements.
Moreover, as the pioneer animation service provider, Buzzflick considers customer feedback vital in improving our organization's integral processes and quality. So, when you hire us as your 2D animation company, you'll observe that we care about your opinion, which guarantees your satisfaction in the long term.
2D Animation Projects, Done Right!
Why Choose Buzzflick's 2D Animation
Outsourcing Services?
Our 2D animation company is home to several talented and innovative animators who collaborate with you and go the extra mile to deliver more than
promised.
In the fewest words, we simplify your animated videos while ensuring maximum value and engagement. Here are a few simple reasons why you should hire us for our 2D animation outsourcing services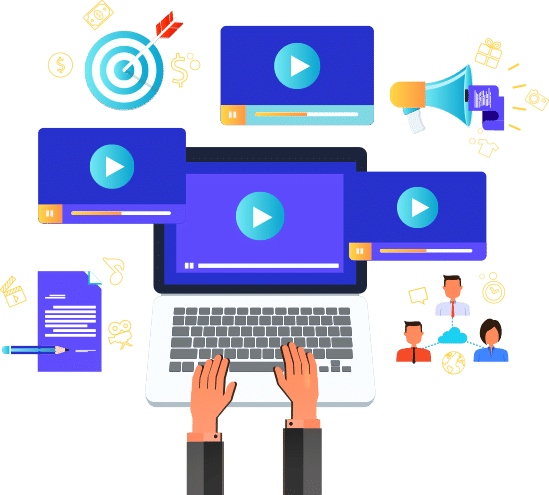 Experienced & Expert
2D Animators
Our passionate and productive 2D Animation team is never short on ideas and innovations, making our services highly competitive in the market. Additionally, our success is measured through client satisfaction, and this makes us the perfect choice for your 2D animation project.
Successful 2D Animation Project
Completion Ratio
Our 2D animation company stands tall by leveraging state-of-the-art technology to ensure a 100% timely project completion ratio. We adapt to the latest technologies and trends and constantly upgrade our game to satisfy our customers. We do all of this because we have a passion for animation.
Our Commendable Portfolio
of Success Stories
We have collaborated with clients worldwide and have created numerous marketing, sci-fi, conceptual, and fantasy 2D animated videos for businesses. Our portfolio tells our success story and builds credibility in the digital world.
Quality Oriented 2D
Animation Company
We have made a career out of delivering the most quality-oriented products in the 2D animation world. Our customer-centric approach always resonates with our services and helps us stay on par in delivering quality products and an excellent customer experience.
Our Unique Selling
Propositions
Our 2D animation studio distinguishes itself from the competition by developing a moral code of doing business with our clients. At BuzzFlick, we deliver what is promised and understand our client's requirements before starting their projects. We consider reputation and trust as an integral part of a business's success, which is why we value it more than we value money.
The Conceptualization &
Iteration
The conceptualizations and iterations here at our 2D animation company are considered some of the most important aspects for creating your 2D animation video. We take the long route to create your video, and after constantly researching, learning, and understanding your brand and its audience, we create amazing 2D animations for your business. These 2D animation videos ensure maximum effectiveness and become memorable. In a nutshell, we convert your 2D animation vision to a visually manifested video on a screen set to create the buzz in the market.
Frequently Asked Questions
You asked us, and we Answered