Do you want a startup animation video? We have curated some of the best startup explainer videos that you will love and get inspired. Check them out.
Hey, we know you have started your own hustle and trying out luck with your new business idea. That is why we are here to support you with something awesome that will help you raise more funds and attract more audience towards your startup; i.e., startup explainer videos.
Yes, you read it right. When it comes to boosting your startup through some marketing, a startup animation video is the safest, most incredible tool.
According to Wistia, approximately 85.7% of startups have created at least one video for business-related objectives. Furthermore, among startups employing more than five individuals, a staggering 92.4% have leveraged video content for business purposes.
Not only are explainer videos profitable, and help you introduce your ideas, innovations, and services easily, but also attract new customers. That is why it is said that animated videos are the future of marketing.
Need some inspiration? You will see some of the best, carefully curated examples of startup explainer videos that you'll love. But first, we will give you a brief idea of what they actually are:
What Are Startup Explainer Videos?
Startup explainer videos are short, promotional-type explainer videos that are used to pitch ideas, products, services, or basic concepts of a startup. These videos are snappy, short, crispy, informative, and full of inspiring facts, with a touch of humor often.
While a simple explainer video only "explains" something, animated startup videos are used to pitch funders, and investors most often or sell an idea to customers directly. In a nutshell, startups use demo video production to elevate their marketing efforts. If you are looking for a company that can create the best explainer video in USA for you, try out BuzzFlick. We have profound expertise in explainer video production and we will be glad to be your partner in your growth and success.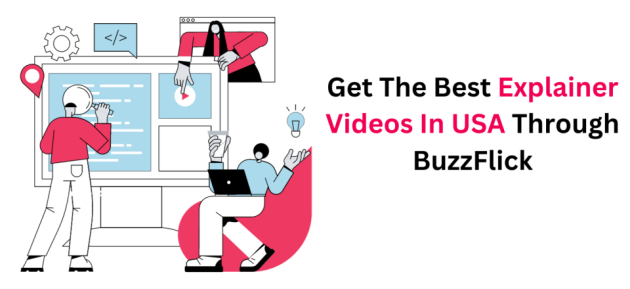 5 Examples Of Startup Explainer Videos That Will Inspire You
You must have an idea of how important explainer videos for startups are. So, without further ado, here we are sharing 5 of the most inspiring explainer video examples for startups that really helped them grow.
Groupon
Fun, basic, crisp, and straightforward; these words are enough to describe this incredible startup animation video. Groupon was a hype back then when this video was released. And the reason is simple; their business description in this video is incredibly smooth.
Groupon partners with various businesses that provide goods and services. It hosts discount deals and keeps a specific percentage of derived profit as its marketing fee. This startup grew really well when launched and their startup video that we have shared is really inspiring.
Why Does This Video Work For Us?
This is one of the startup video examples that uses 2D animation cleverly to describe the business effectively
The colors, the graphic elements, the theme, the narration, everything in this animated startup video is spot on.
This 30-sec startup explainer video attracts the audience in the very few seconds and explains why one should opt for Groupon services.
They explain the benefits of their product in a well-explained manner efficiently without dragging the video script.
TestBox
Story-based, and engaging, Test Box's startup company video was produced by Creamy Animations and is one of our favorite examples of explainer videos for startups.
The video has provided viewers with a relatable scenario and provided Test Box as the best solution. It makes this video quite engaging and captivating.
TestBox is actually a startup that eases software buying experiences. They make it easier and more convenient for B2B buyers in the process of software evaluation and also help to close deals for B2B sellers.
This video does an amazing job explaining this whole situation and presenting the perfect solution and that is why it is one of the startup video examples that you'll love.
Why Does This Video Work For Us?
The video clearly states the TestBox's mission as a startup.
What works for us in this startup animation video example is its engaging video content.
The video scenes are in great flow starting with the presentation of a relatable scenario and positioning TestBox as the optimal solution.
The video has a captivating narrative that tells a story.
Viewers are drawn in by the compelling storyline that highlights TestBox's role in simplifying software buying experiences.
This start-up video is an example of effective communication making it a standout example of a startup video that resonates with audiences.
Elevate your startup with the best explainer videos in the USA with BuzzFlick. As we are expert in helping startups with their video marketing, we're excited to collaborate and contribute to your journey of growth and success.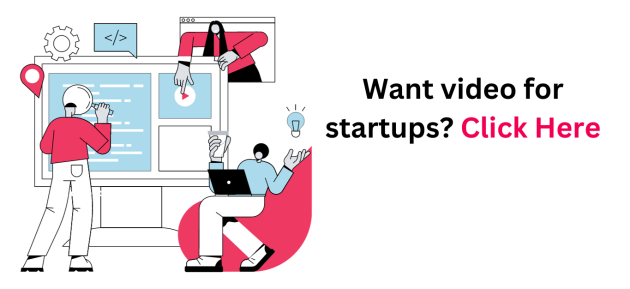 Yova
Created by Toondra Animation Studio, Yova's startup explainer animated video is the best example of how to address the audience's problems directly, and take them to the solution flawlessly.
Yova is a platform that helps eCommerce businesses with their orders and product purchasing in bulk. This video is best when it comes to setting a benchmark for start-up animation.
You can see how flawlessly they have established a scenario and then explain the business model in this video and that is its beauty.
Why Does This Video Work For Us?
Seamless presentation is the beauty of this video. Its flawless narrative, seamlessly presenting a scenario and explaining the business model is what won our hearts.
The video has an audience-centric approach. It effectively addresses the audience's problems directly and seamlessly guides them toward the solution.
This video is the benchmark for startup animation videos.
It sets a high standard in scenario establishment and business model explanation.
ValueFirst Octane
Value First acquired Octane and launched it as a startup. The video we have shared was created by OmniPixel and they did a great job when it comes to detailed explanation.
The video explains the problems of email marketing and presents Octance and Value First as the wholesome solution with a clear call to action. It effectively captures the audience's attention with incredible visuals.
The colors used in this video are calm and soothing. The voice-over is powerful with a persuasive messaging.
Why Does This Video Work For Us?
Effective, clear communication is the key feature of this video.
The video highlights the importance of email to acquire potential customers, setting the stage for the subject.
It identifies challenges and addresses common issues in email marketing that businesses often face.
The introduction of Octane Email Marketing Solutions as the remedy to these challenges is really spot on in this startup explainer video.
The video in a short span highlights product features like strategic planning, creative design, and powerful technology.
The discussion of how Value First experts collaborate to optimize the customer lifecycle post-emailing, offering personalized communications and tailor-made offers.
The enhanced explanation of the benefits of Octane, including enhanced deliverability, improved customer engagement, increased ROI, and enhanced customer retention is well executed.
A compelling and clear Call to Action encourages viewers to contact is impressive
Empowered Startups Platform
This is a SaaS explainer video example for founders who nurture startups. Means a startup that helps founders who support startups. Wow.
Empowered Startups Platform is an intuitive digital platform that provides comprehensive training that is 100% road-mapped and seamlessly paired with well-optimized, and easy-to-use digital tools.
This startup animation video is full of aesthetic visuals paired with straightforward, clear, and crisp narration that explains the product effectively. The transition in video is what gripped us and really captured our attention.
Why Does This Video Work For Us?
This video focuses on the target audience really well. Although it is a SaaS animated explainer video, it really does not seem technical at all.
This video highlights an intuitive digital platform for Empowered Startups in a captivating and flawless way.
The visuals and narration in this video really complemented each other and effectively explained the product to the audience.
The video's transitions are particularly noteworthy, capturing attention and maintaining engagement throughout the animation.
With engaging visuals and narration, this video for startups like Empowered Startups Platform is best when it comes to explaining the benefits of using digital tools.
Want similar startup animated videos like these? Try out BuzzFlick's explainer and corporate video production services today and witness how you can transform into a successful venture through videos.
Frequently Asked Questions
What are startup explainer videos?
Startup explainer videos are short, promotional, and self-explanatory videos that cover a startup's founding concept, products, or services. These videos are short, crispy, snappy, and informative. In many cases, the use of inspiring facts and humor has been seen.
What are startup animation videos?
Startup animation videos are designed with animated characters or elements to specifically explain an idea for a startup business with an approach of "Elevator Pitch" style. These videos present a complex idea simply and concisely with technological breakthroughs. Animated startup videos support and empower your startup marketing goals at every stage of your sales funnel.
Are explainer videos profitable?
Yes, explainer videos are really profitable. Animated explainer videos show your ideas, products, or services to potential buyers with engaging visuals. Your audience listens to what you say closely. That is why make sure what you are including in your video is worth watching. Also, it is the best return on investment if you opt for an exciting 2D animation video for a startup.
How do I make a startup explainer video?
Here is how you can make a startup explainer video:
First decide between the styles of live-action, full animation, or a hybrid style for your video.
Use humor in video as it can enhance your startup video.
Have a foolproof plan for promotion to calculate your ROI.
After deciding on these factors, go through the following:
In a startup explainer video try to explain:
About your product and what it does.
How it can improve peoples' day-to-day lives.
How your idea or product works.
Why are you as a startup business trustworthy?
Why your product stands out so much that people will prefer it to buy over other available options.
Why explainer videos are essential for startup success?
Explainer videos or startup animation videos are essential for those startups that are seeking funds. Explainer videos help others understand your idea. They are also incredible when it comes to showcasing your product's unique selling propositions. You can validate market potential, build trust and credibility, and demonstrate a competitive advantage you have over others using explainer videos.
What is a startup pitch video?
A startup pitch video is used to introduce your company, and its story and to showcase your services, or products in a short, and engaging way. It is indeed an incredible tool for your startup to get exposure and build buzz around it. Startup pitch videos are often helpful when it comes to fundraising or attracting new customers and investment partners for your startup.
Wrapping It Up
And let's end this blog that features startup explainer videos that you will definitely love. The role of these videos has been really vital for all the startups as they drive business growth and secure funding. From the startup animation video of Groupon to various others, all videos highlight the effectiveness of engaging visuals, clear communication, and an audience-centric approach.
So if you are a startup aiming for success and growth, get inspiration from these videos, and do let us know if you want to create the same one for you.