Some of the most popular television content right now is coming from Japan. Anime or Japanese style animations have sustained a growing cult following for a long time even outside of Japan. With the pandemic, demand for anime as well as the production of anime has surged.
More and more people are looking to watch anime and this fact is not lost on big production companies such as Netflix and Amazon. The distinct artistic style, unique musical scores, and captivating storylines have all created a global fan base.
But the issue is that anime are not very accessible. Fans often struggle to find websites and services from where they can download anime. Many websites do not offer quality downloads, are unreliable, and can even have viruses.
Other websites do not make it easy for fans to download anime as the complicated signing up process and other issues are time consuming. Therefore, the growing numbers of anime fans are disappointed and frustrated.
This article is dedicated to anime fans that are looking to download animes to watch online in high quality and with ease.
After an investigation of hundreds of websites that claimed to offer anime downloads, we have narrowed down a few websites. On these sites, the quality of downloads is not compromised and the process is not painstaking.
The article looks into both free and paid sites that allow fans to download anime. The article has two sections:
Section 1: Best anime websites for downloading anime for free
Section 2: Best anime websites for downloading animes paid
Section 1: Best Anime Websites For Downloading Anime For Free
They say that the best things in life are not free. But these websites offer a vast collection of anime for downloading for free without annoying advertisements.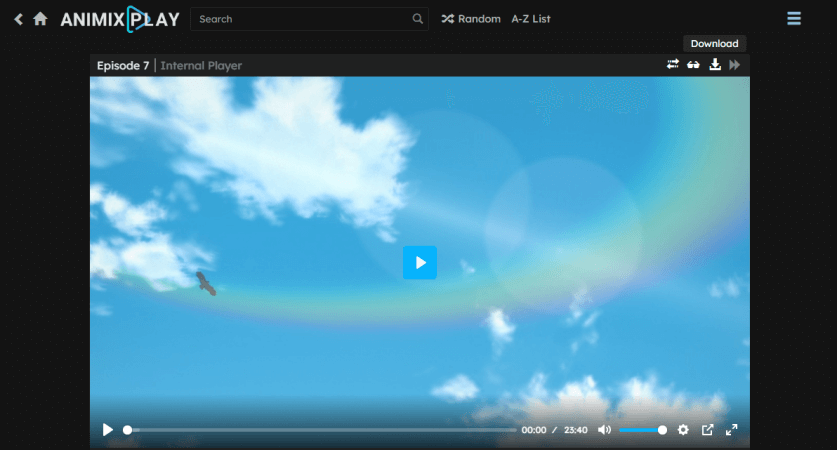 Among the most popular websites for downloading anime for free, Animixplay deserves a special place. Fans can find English dubbed anime and original Japanese anime in high-definition for streaming and for downloading.
You do not need to sign up or be bothered by adverts or fear viruses. On the very first page of the website, users will instantly find recent uploads and the latest anime.
The search bar also allows people to look for any anime. If you find what you like, just click on it and the video will start streaming. At the top of the page, users will find the download button and with one click you can start downloading your favorite anime.
Users can also view the schedule on the website which informs us of when the episode of the anime we want to watch will be uploaded.
With its smooth and user friendly interface and fast updates, you can join the 24 million people that have already used the website to stream or download anime for free.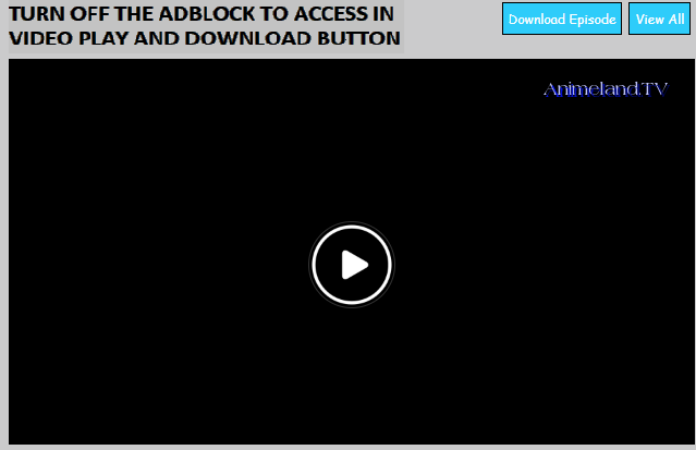 Animeland is a popular website among anime fans as it offers an extensive collection of dubbed anime that fans can stream or download for free. The search bar offers the option to look for any anime that you like.
Once you click on the episode, the website offers you the option to stream the video. But at the top right of the streaming video, there is a convenient option to download anime without signing up. Plus there are no ads on the website, the interface is user friendly and the content is diverse. No wonder the website boasts 1.10 million users every month.
This website is famous among fans for many reasons. Its user interface is very easy to follow. All you need to do is write the name of the anime to search for the season, click the episode to begin streaming in high quality, and enjoy premium anime without buffering or delays.
The unique selling point of the website is the convenient downloading option that allows users to download any anime for free. The website hosts a large number of dubbed anime and users can easily find the dubbed versions of their favorite anime.
Animekaizoku is a famous website because it offers thousands of anime available for free downloading. The website is updated regularly and its front page lists the latest anime and episodes as they come.
Its interface is totally ad-free and the search bar allows users to skim through the website to find what they are looking for. What is even better is that the website allows users to download entire seasons in batches in 1080p high-definition.
Once you click on the link and the episode begins streaming, just scroll down a little to find the option to download. The website also offers descriptions, ratings, user comments, and other things that can help you find new content along with its landing page.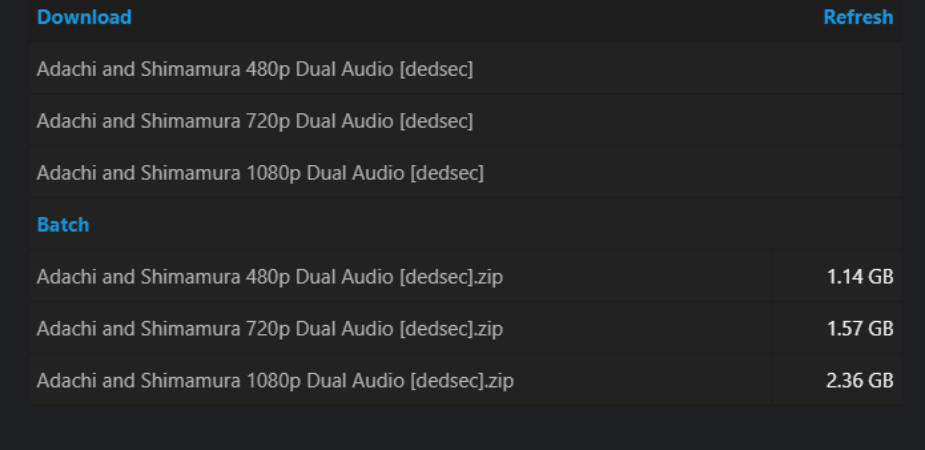 Among the websites that make users most happy, Gogoanime features regularly. The website offers downloads in different resolutions in a comfortable manner and without ads or signups.
New episodes are posted on the website regularly while the navigation bar will allow users to search seamlessly to find their favorite anime series for free download.
Once you find the episode that you are looking for, click on it and go to the streaming page. At the top left corner, you will find the download button that you can click to begin downloading.
Users can not only find dubbed versions but also subbed versions of their favorite anime for free download.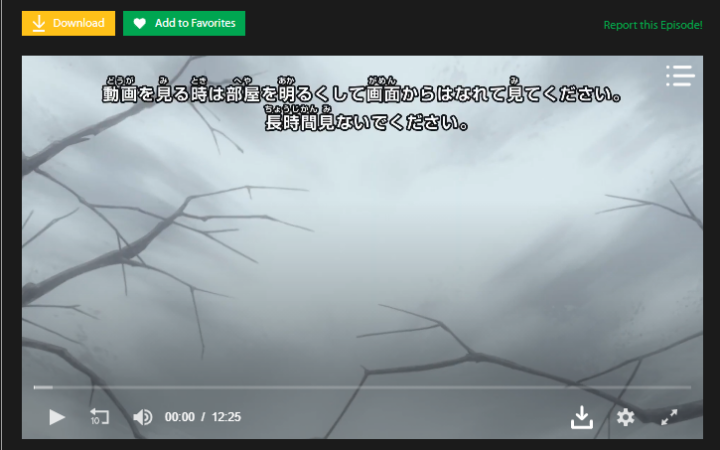 Section 2: Best Anime Websites For Downloading Animes (Paid)
If you are tired of relying on free websites because of sign-ups or ads, poor quality, or just want to stream and download anime with ease then the paid options discussed in this article will be of help.
Each website has its perks and benefits but also cons. The best part is that you can use the free trial to figure out which website has your favorite content available in the best quality before you make up your mind.
Netflix is already famous as a groundbreaking streaming service that offers click-to-watch content. But recently, the website has also invested in the anime market by signing contracts for original anime series.
On top of this, the website's anime watchers more than doubled in 2020. This is because Netflix offers a vast range of anime both popular and niche with subbed and dubbed versions for high-quality streaming and downloads.
All you have to do is pick a subscription plan that works for you from the many options and begin enjoying anime downloads.
Hulu has been in the anime business even before Netflix decided to invest in the market. Over time, the website has not only built a large and diverse collection of anime that are available for both streaming and downloading. But the website has also developed a large following among anime fans who visit the website because of the rapidly expanding collection of anime it has to offer.
Crunchyroll is a top-rated website for streaming and downloading anime. The process is very simple. Download the app and buy a premium membership which is cheaper than its competitors like Amazon. Once on the app, just search to find numerous titles available for download with ease because of its user friendly interface.
Amazon Prime is not old in the anime streaming and download business and does not have the reputation that other sites have. But Amazon has built a large collection of originals as well as classic anime and those that many have missed out on.
It offers a friendly interface to navigate the website. Users can search for the title that they are looking for and even download it in 4k ultra quality. All you need to do is buy the subscription to benefit from Amazon's anime collection.
Funimation has been popular for a very long time among anime fans looking to easily download convenient content. Users only have to download the app, buy the subscription and begin streaming and downloading anime.
Its unique point is that its subscription is cheaper than that of its competitors. At the same time, Funimation also has many exclusive anime that users struggle to find elsewhere. Its collection is difficult to beat because even bigger companies like Netflix do not offer the content that Funimation does.
Conclusion
The world of anime fans has not been better. Free websites have popped up that offer quality content to anyone looking for it. Websites like ANIMIXPLAY.TO, ANIMELAND.US, KISSANIME.RU, ANIMEKAIZOKU.COM, and GOGOANIME.AI have a vast range of anime that fans can download for free. But those looking for the utmost convenience can buy a subscription to the streaming services that now dominate the world of media entertainment such as Netflix, Hulu, Amazon Prime, Crunchyroll, and Funimation.
Related Articles: