VTuber models are the new way to YouTube. Discover how they let gamers and broadcasters create unique and engaging online personas.
Want to know how to create amazing YouTube videos?
Don't mistake me for teaching you the old school way of being confident and exciting in front of the camera.
Seriously, you don't need to do that anymore. In fact, you don't need to be in your next video.
Yes, it's 2023. We've VTuber avatars who can do that for us. You can already find a lot of YouTubers that have millions of subscribers and they've never revealed their real faces to their fans.
So, why not use a VTuber model to delight your audience?
VTubers have been here for more than a decade now. Though, the trend has picked up steam recently.
And, thanks to the advancement in tech and the readily accessible motion-capture technology, we can have anime-style avatars to face camera on our behalf and entertain our audiences.
However, since the practice of having VTuber models featuring in YouTube videos is relatively new, I'll dedicate this blog to the rise and evolution of VTuber models.
How is it disrupting the market of YouTubers? And, a small peek into the best of VTuber models created till date.
Excited? Let's jump right in!
A Peak into the VTuber industry
The trend of having a VTuber model for your YouTube or gaming channel on social media is not new at all. It started off back in 2010, specifically in Japan.
And, just like most trends that go viral on social, having VTuber models become an internet sensation specially among gamers and broadcasters in 2020.
So, if you find most of the VTubers speaking Japanese or English, don't be surprised. Talk about the growth of the industry, well, by 2020, we saw more than 10000 VTuber models on the internet. And that number will only grow at an astounding rate.
What's a VTuber model?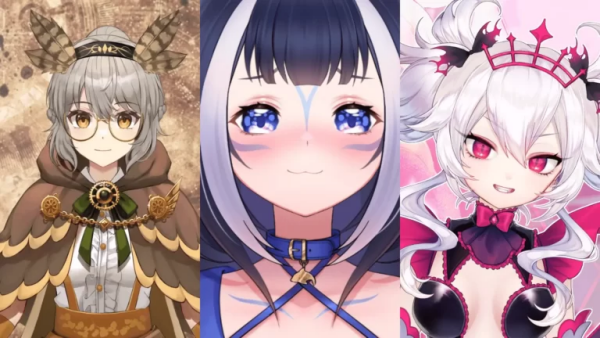 Source: Stream Skins
As the name implies, VTuber means Virtual Youtubers. Or content creator personalities that exist in the virtual world. VTubers are live 2D or 3D avatars created using software. You may create your own VTuber model to live stream video games on your own YouTube channel.
Or you may even capitalize on this innovative idea of having conversations with your fans/subscribers with your VTuber model. It's become one trend that has picked up steam recently. You can check out lots of gamers doing the same on YouTube.
Wait, what's the point of having a VTuber?
Now having a VTuber serves two purposes. People who're shy from facing the camera, don't need to show their faces anymore. They can build an audience and enjoy the novelty of a YouTuber that is adored by thousands of loyal fans.
You can even take this VTuber streaming a step further by having voice changers, if you don't like the idea of using your original voice (as lots of VTuber gamers are already doing).
2D vs 3D VTuber models: Which one is best?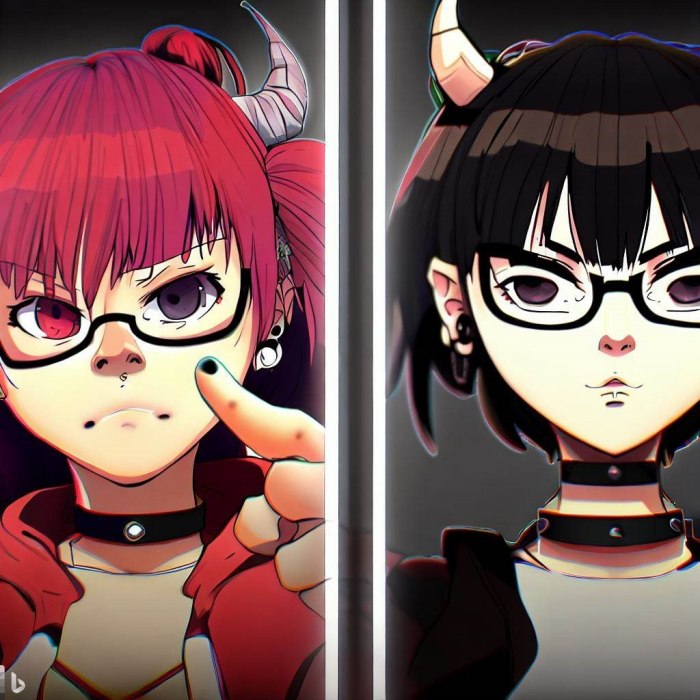 When we take our discussion to VTube models, know that you can have both 2D or 3D models. To find out which one's best, we are better off knowing what each type of VTuber model is. So, let's just open our discussion with 2D VTubers.
A 2D model is one that you may create using simple software like Photoshop. However, Live2D is one that has been really popular when it comes to rigging a 2D VTuber model.
And, if you're into live broadcasting, you'll find yourself interacting more with tools like VTube Studio and VUP.
On the other hand, if you're obsessed with 3D and want to have a more compelling impression on your audience, then 3D VTuber models are nothing new and you shouldn't hold yourself back from having one for yourself.
However, these can be far more complex to draw and rig. Plus, you'll need to invest in high-end graphic and video equipment to do that. But the investment seems worthwhile.
For complete info on software tools for creating VTuber models, refer to the table below;
| | | | | |
| --- | --- | --- | --- | --- |
| Name of Software | Use | Target users | Platforms | Pricing |
| Switcher Studio | 2D, 3D VTuber creation and much more | Professional VTubers | iOS | $49/mo |
| Live 3D | For 3D VTuber models | Beginners and pros working in the 3D VTuber space | Cross platform software | Free and Premium plans |
| Restream | For all things VTubing | For pro VTubers only | Cross platform software | $49 per month |
| VTube Studio | For 2D Avatars | For VTubers in 2D space | Cross platform software | Free and Premium ($14.99 per month) |
| XSplit | For those who want to VTube on their gaming channel | For professional gamers with large audiences | Cross platform | Free and Life time payment of $115 (one-time payment) |
| VRoid Studio | For anime-style avatars | For VTuber artists creating anime-style characters | Cross platform | Free plans |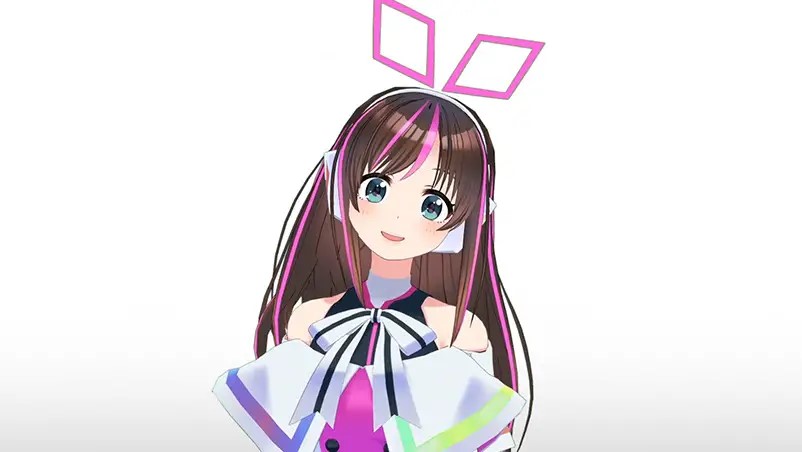 Source: Niche Gamer
When we talk about VTuber models, specifically about their stardom, it won't be fair to conclude without mentioning Kizune AI, one of the most successful VTuber models we have ever seen.
Kizune AI was an AI-powered virtual youtuber made by the company Kizune Corporation. The model first appeared in 2016, and did her last concert in 2022, after announcing an indefinite break from her musical appearances.
Unlike VTubers going viral in the gaming space, Kizune AI specifically came to delight millions with her musical videos that has dream-like animations and a heart-touching voice.
The channel currently has 3 million subscribers on YouTube. That shows the potential of growth for content made using virtual youtubers. There's an audience that is craving for more, excited and passionate about anime-style characters and their world. So, there's a massive opportunity for growth.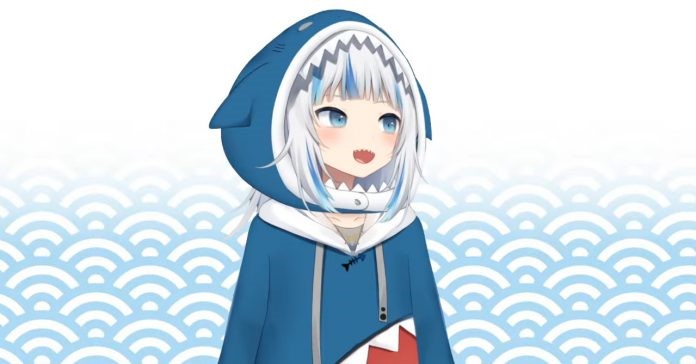 Source: UnGeek
Debuted in September of 2020, Gawr Gura, took no time in becoming an internet sensation. Today, she has amassed a loyal following of 3 million raving fans.
She's not just an English speaking VTuber, but also one anime-style girl that has been themed around sharks, making her a standout character among other VTuber models in the 3D space.
Gawr Gura is the presentation of the VTuber agency, Hololive English. The launch was a huge win for the studio as Gawr is the fastest VTuber ever to reach a million subscribers. She did it in a month. Story of her success is a notable event in the timeline of evolution of VTubers.
Gawr Gura can be seen on her channel playing games like MineCraft and GTA V. She also did her first single performance by the name of 'Reflect'. The video soon shot to fame and currently has 10 million views on YouTube.
Her growing audience on YouTube also clearly hints on the potential of VTuber success. Along with the demand for such content, we can also learn that there is a pool of some fantastic opportunities for illustration and animation.
And, the market is just in its infancy. It will certainly open a lot of exciting opportunities for both content creators and agencies.
Bottomline
Let's wrap this one up. Above we gave you an overview of VTuber models, their types, and the current demand for content created using virtual avatars.
Plus, we also gave you quick peek at some of the best VTuber models, their successes, and what they're doing to charm audiences.
Apart from that, we also enlisted some of the finest tools that are being used to create VTuber models today. Lastly, we covered more specifically on the top two VTuber models created with the inspiration of anime-style characters.
The purpose of expanding our discussion on these models was to shed light on the evolution of the industry as a whole and to depict how far we've come in producing fantastic content using virtual avatars. That's it.
Hope you got a nugget or two from this one.
Let us know if there's anything you would want us to cover in our next blog.
In case you've any questions, review our FAQ section at the end. Hope it helps.
FAQs
What is the cost of a VTuber model?
Price entirely depends upon complexity of aesthetics, motion and artwork customization. You can expect to have a 2D Vtuber model between $35 and $1000. For 3D, you can expect to pay anywhere between $1000 and $15000. For simple template-made models, you can save big.
Can I create a free VTuber model?
Yes, for a simple virtual avatar, you don't need to pay big money. Sites like Fotor help you create your VTuber model for absolutely free. However, you may need to compromise on aesthetics and artwork customization.
What was the first VTuber song ever created?
'Stellar Stellar' seems to be the first ever song created and performed by a VTuber model. It was performed by Hoshimachi Suisei on her channel, 'The First Take'.
How many VTubers are there today?
By 2021, we had more than 10000 VTuber models in total. Considering the rapid growth rate of this market, you can expect this number to go pass 15000 by no later than 2025.
Who is the biggest VTuber sensation in 2023?
Surprisingly, there is not one on the list; there are two. Koyori Ch and Pekora Ch are the top two most popular VTubers of 2023 with each having more than 2.6 million of watch hours on their respective social channels.