Want to learn how to create professional-looking and quality videos? Go through our expert video tips to explore how you can create amazing videos.
It's unbelievable, but we conducted a survey at the beginning of this year, and we concluded video would account for 81% of all consumer internet traffic by 2022. This indicates that if you're on the internet, you're more likely to be viewing a video than doing something else.
It's also logical.
Most people prefer to watch videos rather than read about, say, picture editing techniques, and videos are also the most effective and flexible way to connect with and engage an audience.
If you want to make engaging videos with a professional appearance for any reason, this comprehensive guide is a great place to start.
Let us now begin.
Video Making Tips Every Beginner Should Know About
As we already told you, making a video is not as challenging as it sounds. All you need is to encompass some basic skills, a few tools, and know-how of useful tips and trends to produce excellent quality and engaging videos.
So, without any further ado, let's get started.
Prepare Your Video in Advance
It takes more than just pressing the record button to produce a video. For a video to stand out from the others, there are a number of things at play. And as surprising as it may seem, the majority of these factors are directly related to the quality of your pre-production planning.
Breaking down this initial piece of advice can be done in various ways. Check out these video production planning hints and best practices.
Choose your objectives
Before you begin shooting your video, you must first determine why you want to do so. Having a clear idea of what you want to accomplish with your video can help you organize your efforts when it comes to creating, shooting, editing, and marketing it.
To put it simply, it will help you get the outcomes you want from your video. The following are some possible questions to ponder when formulating your video's objectives:
To what end are you directing your video?
Are you attempting to make others laugh with your antics?
What are your goals in bringing people to your website?
In what ways are you trying to market your products?
Are you introducing them to a new concept?
If you really don't know where to begin, use the SMART goals template. Jot down your goals one by one to determine how you can achieve the milestones efficiently.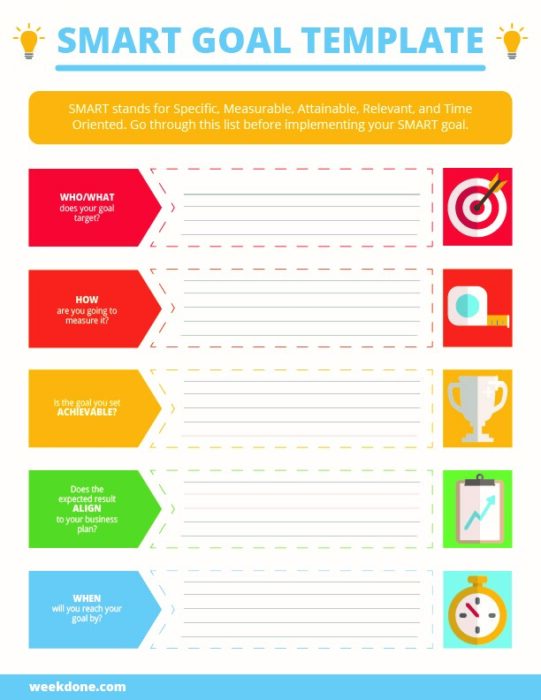 Source: Weekdone
Determine who you want to reach with your message
Targeting everyone around the globe is impossible because who are you truly speaking to? Your message and video content will be diluted if you don't know who your ideal audience is.
The method you compose your screenplay/script, shoot your video, and edit it will be determined by your target demographic. As a result, your video distribution strategy will be influenced by where your primary audience is online.
Consider who you want to see this and where they often "hang out" on the internet, so you can know where to distribute it in the future.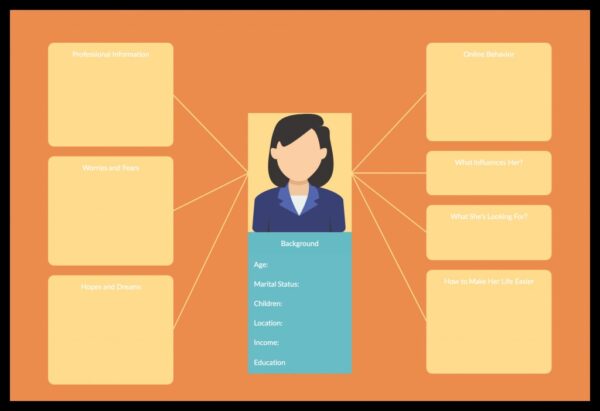 Source: Creately
Do a thorough research
Choosing a topic for your video is the next step, and it's critical that you pick something that appeals to your intended audience while also helping you reach your objectives.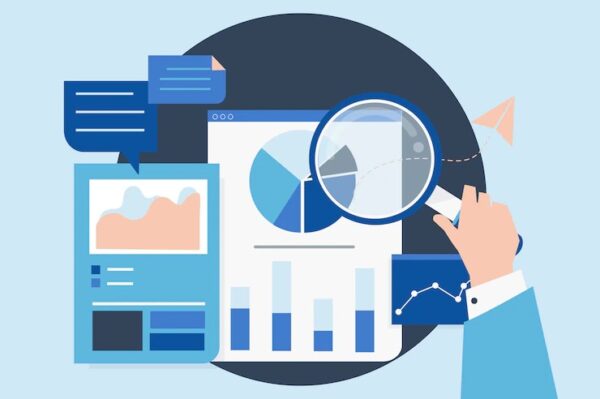 Keywords are an important component of picking a topic. If you want to rank well on search engines like Google, this is critical.
One of the simplest methods to decide on a theme for a YouTube video is to perform keyword research on YouTube itself. To find out what works and what doesn't, simply perform a keyword search on YouTube and carefully analyze the top results and search predictions.
Here are some of the YouTube search predictions for "Bitcoin," for example.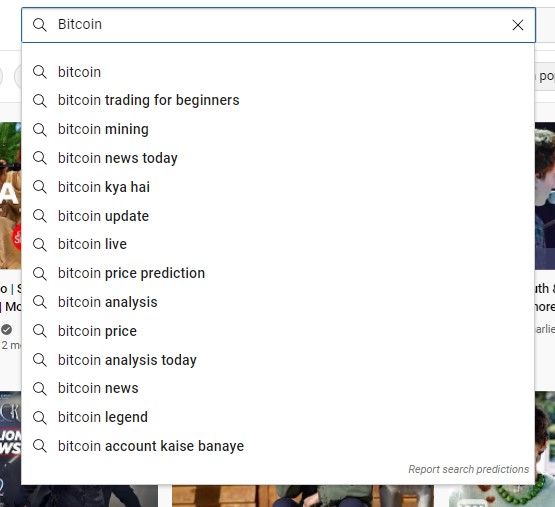 By now, you should have a better idea of what kind of Bitcoin video you're going to produce and how you're going to put it on YouTube.
Tools like Ahrefs, TubeBuddy, and vidIQ can help you locate the perfect keywords for your content marketing strategy. To select the ideal keywords for your video, focus on the core subject, problem, or issue you're trying to address in the video.
A topic that addresses "content gaps" and adds significant value to the audience is also a good one to consider.
Select the right video style
Having decided on the subject matter of your video, it's time to decide on the style. The tone and type of your video will be directly influenced by this. In addition, the entire process of shooting, animating, or editing will be affected.
Take a look at some of the video styles we have listed below:
Live-action
Animated
Screen recording
Motion graphics
Typography
Whiteboard
Combination of different styles
This must be taken into consideration while creating formal or professional videos, as opposed to those that are intended to be used more casually. Choose a video format that's appropriate for the sort of content you'll be promoting.
Write a compelling video script
Once you've decided on the subject and format of your video, it's time to start writing the script. This is best accomplished through the creation of a video screenplay that outlines your narrative.
Your script might be written word-for-word or only the main subjects you intend to address. Either way, the goal is to have reference content on hand before you begin recording the video so you don't miss addressing an important subject.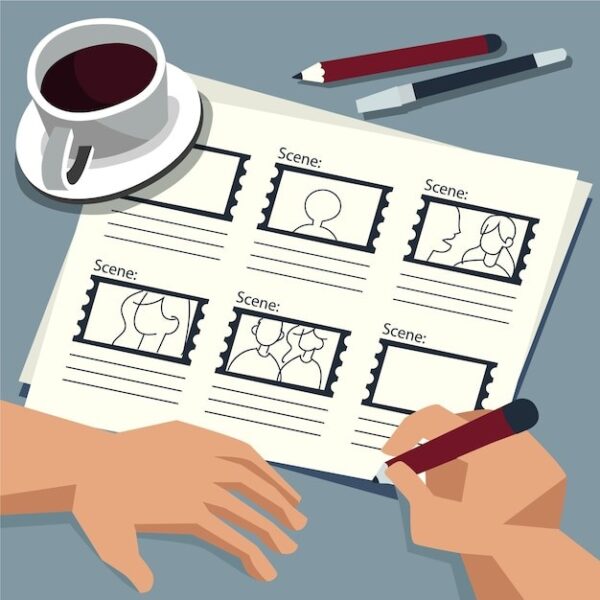 As a substitute, you can also create a storyboard. This is a visual depiction of a tale, which is made up of a succession of images and graphic drawings that aids in the creation of videos and other creative endeavors.
On the day of the shoot, don't forget to take your script or storyboard along with you.
Choose the right location to shoot
When it comes to planning a video, venue selection is a crucial part. When it comes to creating a compelling video, choosing the right setting is more crucial than you would imagine.
For the video, you can either stay in the house or go outside. Your video will have an entirely different appearance and feel depending on the option you select.
Choose excellent quality video recording gears
Investing in a good camera is a crucial part of making better videos. Although many people believe that high-end cameras are necessary, this isn't always the case.
You may use either your phone's built-in camera or a professional camera for your photography needs. Let's take a closer look at each of these options:
A smartphone
A significant advance in camera quality has occurred in recent years for nearly every major smartphone manufacturer.
In other words, if you've got a smartphone in your pocket, it's likely that it's capable of creating high-quality 4K videos at 60 frames per second.
An iPhone 13 Pro was used exclusively for the shooting of this clip:
This camera's video quality is comparable to some of the costliest professional cameras on the market today.
A high-end digital camera
Using a phone camera to produce high-quality video is not always enough. In this instance, you'll likely need to get a high-quality camera. Video quality will improve significantly as a result of this.
In addition, you'll have access to features that a phone may not have, like optical image stabilization and interchangeable lenses. In addition, a professional camera's color science will greatly improve the quality of your recordings.
So, if you're seeking to invest in camera gear, we recommend picking a camera that has all the functions you'll need for your specific genre of video.
For example, if you plan on making in-house videos, a DSLR can be a suitable investment. Mirrorless cameras, on the other hand, maybe more appropriate for vlogging, as holding a DSLR may be too much for your arms.
Take care of the lightning
A professional video's lighting is also critical. You run the risk of having viewers skip over your material if your video is too dark or too bright.
For a video producer, there are two basic lighting options:
Natural Lighting
Natural light is a wonderful choice for beginners. It's free and may do wonders for the subject matter of your video.
Remember to record outside on an overcast day or during the golden hour if you want to take advantage of natural lighting. Your subject won't have to squint or be struck by strong light at these times since the light is so mild.
Studio lighting
The quality of your videos will improve as your production capacity increases; therefore, if you wish you can invest in lighting equipment.
Let's take a look at some of the lighting equipment you should make use of while shooting in a studio to get quality results:
The rim and key light
Shapers or softbox
Flashes and triggers
Reflectors
To get better insights, watch this video below, in which Ben Johnson has put together a great video to show you how to give your videos a more cinematic appearance:
Relevant Readings:
Enhance the quality of your audio
If you want to ensure that your video's audio quality is intact, there are a few basic steps that you may do.
Use a microphone other than your camera's built-in microphone to record audio from your subject. Despite the fact that most cameras are equipped with decent built-in microphones, they aren't adequate substitutes for a specialized external audio recorder.
In general, there are three common types of microphones that you can use for recording:
Dynamic microphones
Condenser microphones
Lavalier microphones, also known as Lapel microphones
To get the job done, invest in the one that's best for your needs. If you're in search of inexpensive microphones for your videos, check out Think Media's video:
Before you begin shooting, make sure that all of the above is set up appropriately. In the absence of previous audio experience, this is the only method to ensure that you're doing it correctly.
Go for a reliable Video Editing Software
It is vital to use video editing software throughout production.
By doing this, you'll be able to easily add transitions to your videos and color grade them while also including titles, subtitles, intros, and outros for your viewers to follow along with.
There are a variety of free and premium video editing software available. A few of the more popular ones are listed here:
Apple Final Cut Pro
Corel VideoStudio Ultimate
Adobe Premiere Pro
CyberLink PowerDirector
Visme Video Maker
Adobe Premiere Elements
DaVinci Resolve
Using free and premium plugins in Adobe Premiere Pro and Final Cut Pro can cut your editing time in half.
Eliminate shaky shots from the video
Successful videos need the use of the footage that has been stabilized. To avoid seeming unprofessional and irritating your viewers, avoid using shaky footage.
Our recommendation is that you either get a tripod or a camera with picture stabilization. Tripods are most effective when the subject remains still, although this is not always the case.
To put it another way, when you're shooting videos for your vlogs, a tripod might not be that useful. Consider purchasing an external stabilizer in this situation.
Shaky footage can be stabilized in many video editing software, but the results may not be perfect every time.
Improve the composition of your video
What you call "composition" refers to how you position your subject in the frame of the video you're about to shoot.
Following the Rule of Thirds, which divides the frame into three equal squares, is the most common method for framing your subject.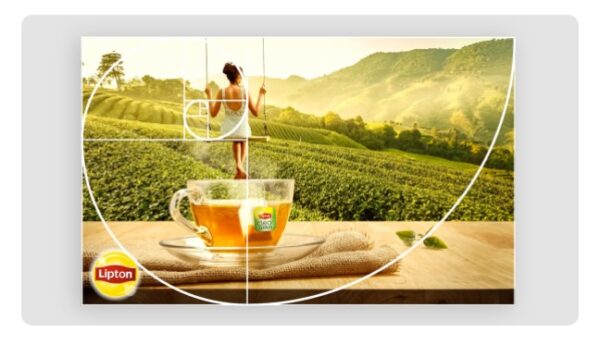 Your subject should be placed at one of the intersections in your viewfinder, with their eyes lining up with the top line of the frame. Your subject should be in the center of the frame, but you'll wind up with a lot of empty space in the upper third.
Another critical consideration while shooting is the subject's head. Don't leave too much room above the subject's head, but don't shave off the top of their skull either.
The top of the subject's head, not their chin, should be the only part of their face that is chopped off in large dramatic facial closeups.
Check out the video below to learn how to apply these four framing approaches in your videos:
Stay comfortable and be confident on camera
Your video quality and efficacy can be greatly affected by the presence of human subjects in your video, such as in a vlog or video podcast.
People are more likely to pay attention to what someone says or does if they appear relaxed, personable, and well-dressed.
While some people are born with a natural knack for being in front of the camera, others must learn how to regulate their emotions, so they don't appear scared or uncomfortable.
We recommend that you sit or stand upright with your shoulders back to provide the impression of professionalism, attentiveness, and relaxation when being filmed.
To ensure your message is apparent, you should talk slowly and clearly.
It takes practice, but you will get more comfortable in front of the camera as you make more and more videos. As a result, don't be afraid to practice.
When it comes to becoming comfortable in front of the camera, Cathrin Manning has some advice:
Shoot your video in small segments
Making short videos is a terrific method to stay focused on the subject matter you're covering. It's also easier to edit the video in post-production because of the new technology.
Suppose you're producing a video about how to become a better leader. For each point, you can press the record button, talk about it for a few seconds, and then press the stop button.
These small videos will help keep your thoughts organized, and all you need to do is combine them into a finished piece.
Distribute and promote your videos
Even if your video is instructive, business-related, or just aesthetic, make sure you share it with your audience in order to get the most out of your efforts.
You can promote your video content in a variety of ways:
Social Media
You can use a variety of sites to disseminate your videos based on your objectives and target audience.
Using video marketing as an example, you may upload your videos on social media sites such as Facebook, Twitter, Instagram, and YouTube on a regular basis or advertise them to certain audiences.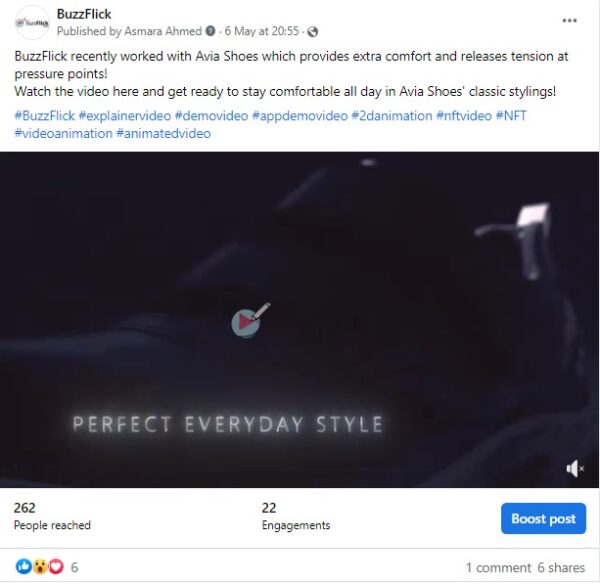 Groups and Forums
Reddit, Quora, and Facebook groups are just some of the places where you can post your videos.
Try to find discussion groups and forums that address the issue for which you have a solution. After that, seek out those who are truly in need and offer solutions to their difficulties.
Once you've established yourself as an authority in the group, you may post links to your own videos on the subject, and other members will gladly click on them.
Anyone will disregard your work and report or ban you if you repeatedly post your movies in groups with no explanation.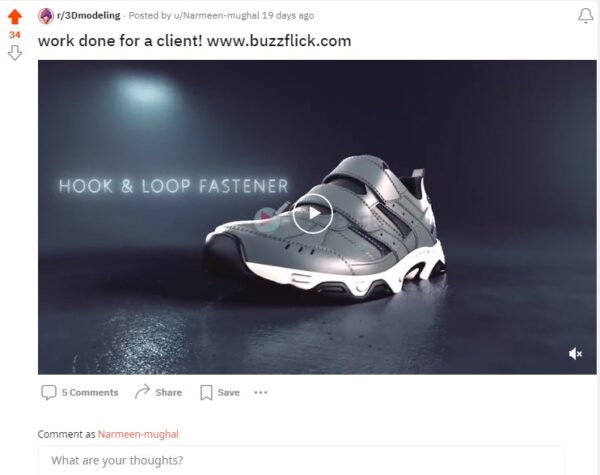 Email advertising
Many companies use email lists to distribute the content to their customers on a weekly basis.
Because they're already on your email list, we recommend that you share videos with them because they'll be eager to hear from you. Aside from that, it's a terrific method to let your viewers know that you've included some new content.
It's also possible to incorporate recent YouTube videos into a regular newsletter. Alternatively, compile a list of related videos to include in an email newsletter.
Need Help with Your Video Projects? Consult BuzzFlick
This might be a little overwhelming journey for you if you have just stepped into the video production industry. Though it seems a very enjoyable job from a distance, when you come closer, you explore its complexities.
If you think you cannot handle such complexities at this stage, but you also need a professional-looking video for your company to alleviate its digital presence, then start looking for some of the best corporate video production companies or simply contact us.
As a top-notch video animation agency, BuzzFlick has been offering video animation and production services for a couple of years. Even though we started a few years back but our success story is worth listening to.
We offer various video animation services, including:
Video editing services
And now, NFT design services
Produce Eye-Catching Videos to Draw in Your Target Audience
Creating high-quality, professional-looking videos is not as challenging as it seems.
All you have to do to improve your video's quality, engagement, and outcomes is to follow the advice in this post.
Keep in mind that you shouldn't place too much emphasis on getting the greatest equipment before you begin shooting. With time and effort, you'll reach the point where you'll be as excellent as a professional, even if you're working with restricted resources.
There is no time like the present. Pick up your camera and get to work.
When you're ready to post your video, use our online video maker to quickly put the pieces together and publish your finished product to the web.
You can use pre-made templates, animation, stock videos, text, and music, you don't need to use any original content to make a video with any online video creating software.
If you need any further assistance, contact BuzzFlick – the best animation studio in Houston!
Video Tips for Beginners: FAQs
What makes a video look good and professional?
It's essential to tell your story swiftly in videos if you want to keep viewers' attention while they're scrolling through their feeds. The first three seconds of a video are critical in establishing its purpose and conveying to the audience that they'll be wasting their time watching it.
How to create interesting video content?
Videos should be engaging and informative at the same time. Take a look at a few helpful strategies to create video content:
Begin with a compelling story
Customize video for every social platform
Choose a catchy title
Design an attractive thumbnail
Add sales-driven CTAs
Offer valuable information
Pour in some humor and sass
Keep the production quality top-notch
How much does video production cost?
A 2 to 3-minute video production cost can be around $2,000 to $10,000. However, this can vary depending on the project, its complexities, and other relevant factors.