Want to learn about the benefits and features of Adobe Premiere Pro and Apple Final Cut Pro? Read our blog to learn about the features of both software.
Technology has evolved, and people are using video software to enrich their videos and make them more engaging. Many people use Adobe Premiere Pro and Final Cut Pro software for video editing. When choosing the video editing software, people are often confused to select between adobe premiere pro vs final cut pro.
It is one of the most critical decisions – both software are considered the best quality editing tools that help professionals and beginners edit videos through various features.
Creative Cloud has introduced new features in its latest update that help make your movie-creating process more effective. People choose the video editing tool according to usage and video project requirements.
Usually, in the TV and film industry, people use Adobe Premiere. It is one of the best professional video editing software. It allows users to use its pro-level tools.
Choosing the right software depends on your requirements, such as the machine you use that suits your project. Adobe final cut pro is one of the best video editing software, and its recent version has been released with improvements. However, many people consider premiere cut pro to streamline their video editing process.
Here in this blog, we will discuss the features, similarities, and differences of adobe premiere pro vs final cut pro that will help you decide which is best for your next project.
Platform
When we compare Adobe Premiere Pro vs Final Cut Pro, the question arises: are you using macOS or Windows?
Final Cut Pro is compatible with Mac users only.
Adobe Premiere Pro video editing software is designed for Mac and PC.
Mac users can choose one between both tools.
User Experience
Final Cut Pro (FCP): It has a simple and easy interface which is ideal for beginners.
Premiere Pro: It looks complicated, but it is easy to use.
A simple and easy user interface helps you easily navigate and use the tool. Both Final Cut Pro and Premiere Pro have excellent designs.
Beginner editors prefer to use Premiere Pro. It allows users to access professional features, but like other Adobe software, the interface is easy to use. You can easily understand its features, tools, and uses.
In a recent update, they added features that made video editing easy. Workspace's latest features have streamlined the editing process with the
9:16 aspect ratio, now users can access each tool with an improved experience.
FCP is pretty famous because of its user-friendly User interface. It has a simple interface that provides the user with the most effective and powerful assistance to enrich their video quality.
Regarding Premiere Pro vs Final Cut Pro, both software have different UI but help make your editing experiences excellent.
Speedup Video Editing Process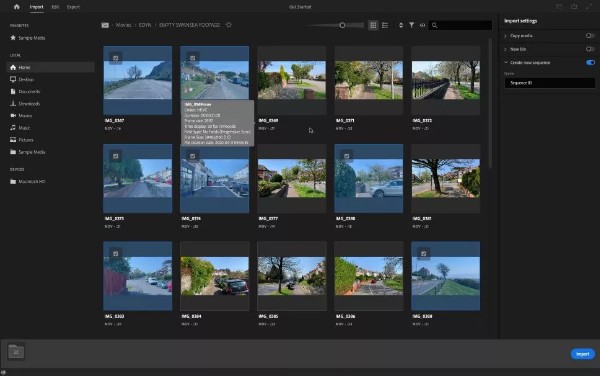 Final Cut Pro: The latest version is launched with improvements making it more effective than its last version.
Premiere Pro: It offers logical and excellent assistance that improves the video quality.
Choose the right video editing software and streamline your workflows. Undoubtedly both video editing software have made the editing process easy and excellent for users.
Premiere Pro makes your workflow steps easy and is one of the best choices that help in video editing. Its new update has made importing media easy for the users.
A modified import window lets you position your video clips center and front. You can select these options and click import and add them to the sequence of your project.
However, you can change these settings because people prefer to work with their video in its original form.
Final Cut Pro provides a similarly smooth workflow. Apple's FCP is easy to use and ideal for simple video improvement. The latest version of the software has improved the user experience further by removing the bugs.
If you want to learn about video editing software, then visit our blog section.
Or check out the following blog from our website. You can read them for more information:
Performance
Final Cut Pro: Faster, powerful, and improved from its last release.
Premiere Pro: stable, fast, Powerful
Functioning is the critical element you need to consider when selecting a tool for editing. Premiere Pro is stable and fast, but the Final Cut Pro works more quickly in rendering and exporting.
When it comes to stability FCP now competes with Adobe. The app works smoothly, and you won't face crashes. Moreover, if it does, it has a feature that saves the data automatically. When you relaunch FCP, you can continue the work without losing data.
Both software support Apple silicon on M1 machines and boost your performance.
As stated by Adobe, HEVC exports "are quicker with macOS 12 on M1 Macs. Encoding hardware has become easier for 8K HEVC and DCI 4K exports, improving and speeding up your performance.
Moreover, Apple continuously works to enhance efficiency and performance on Macs.
We found that Apple's Silicon significantly speeds up processes.
Tools and effects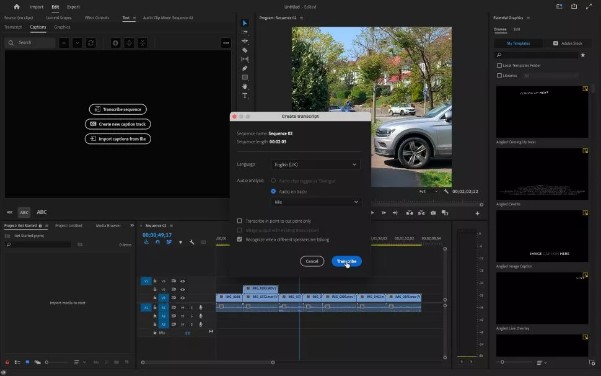 Final Cut Pro: They don't release the latest features frequently, but in their new updates, they impress the users.
Premiere Pro: allow users to access the complete toolkit, edit their videos with artificial intelligence tools, and provide regular updates.
When we debate on the Premiere Pro vs Final Cut Pro tools comparison, both software offers similar benefits. The target audiences of both are similar and want high-quality results.
The most prominent features are 8K support and full fledge editing tools that assist users in improving the quality of their videos.
Premiere Pro has introduced its fresh update. The software allows users to utilize the latest features to use various shadows to text layers. Regular updates of Premiere Pro introduce the latest features and improves its tools.
Another new tool they introduce is the speech-to-text feature which is highly effective for transcription. Premiere Pro creates captions for videos; users can easily search clips through a specific phrase or word.
Both software are equipped with artificial intelligence that streamlines the video editing process. Adobe's artificial intelligence sensei helps make Illustrator, Premiere Pro, and Photoshop edits.
Another exciting feature of Adobe's Artificial intelligence is Remix. It allows users to retime songs for your video.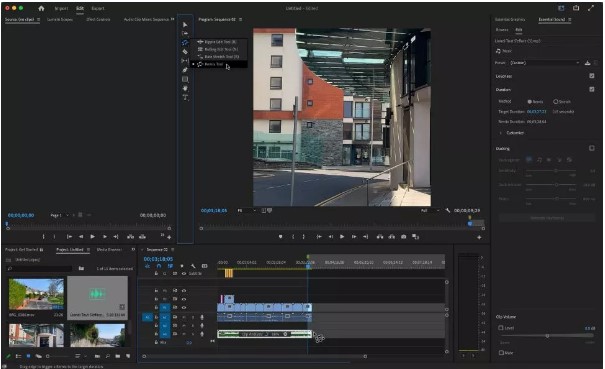 Final Cut Pro helps users modify colors and identifies and modify similar video clips. The artificial intelligence voice isolation feature enables people to enhance audio quality by removing background noises.
Users also use its Artificial intelligence-based effects. You can use its object tracking tools to change the effects on a particular area.
You might be wondering how much does video editing cost? It depends on the experience of a video editing company. Usually, professional video production companies charge between $75 to $150 per hour.
Relevant Articles:
Integrations and VFX
Final Cut Pro: Support Integration for Apple Motion.
Premiere Pro: Users can Integrate it with Adobe After Effects.
Premiere Pro allows users to integrate it with other tools of Adobe. Especially for more effective results, you can integrate it with Adobe After Effects and with its alternatives, too.
Premiere Pro does not feature the integrated option for editing, so if you want to work with motion graphics, you will need to use another tool in the combination.
The best thing about FCP is integrating it with iMovie. It is ideal if you use the basic tool for concept work or rough cuts. It is also compatible with Apple Motion, a popular app for video editing.
The tool is might not suitable for after effects. However, it is easy to use for beginner VFX artists. Prominent features include color modification and a tool kit that helps animate and design text.
If you want to edit your videos perfectly, you can search for the top video editing companies. Check their portfolio and outsource your video projects to a credible company.
Suggestive readings:
Export and Import
Final Cut Pro: supports all media formats
Premiere Pro: support all media formats
Adobe Premiere Pro supports most video and audio formats – which help users import files for their projects. Users can export files through Adobe Media Encoder and directly export XML, ProRes, and more.
Apple Final Cut Pro assists users with export(opens in new tab) and import(opens in new tab) file types. Users can use various media formats, such as MPEG, DV, H.264, and HEVC.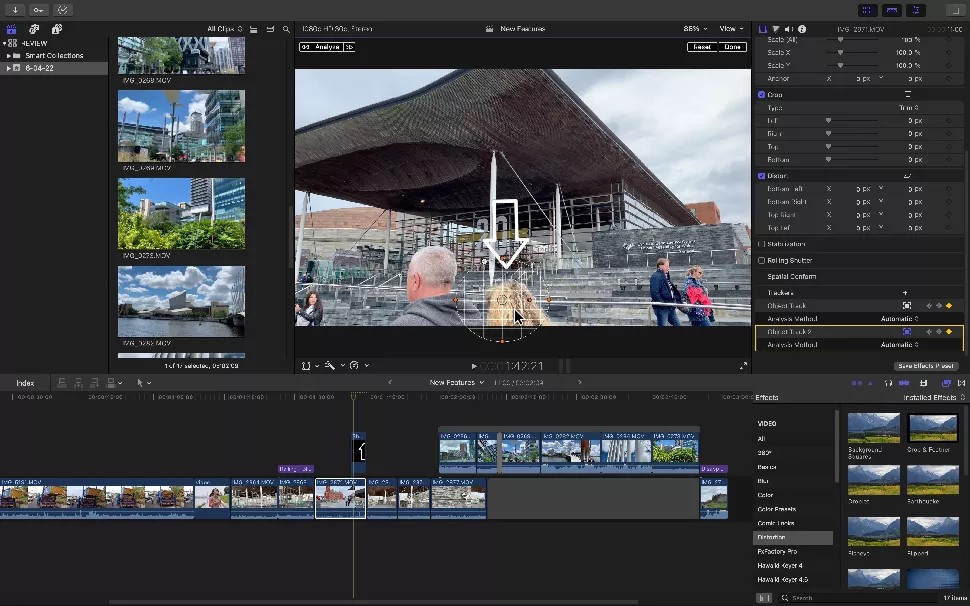 Pricing
Final Cut Pro: Lump sum payment
Premiere Pro: Annual or monthly subscription
You can purchase Premiere Pro in annual or monthly packages, and you need to pay its fees to get the latest features and updates. Users can use its video editing app for the price of $20.99 per month.
Adobe Premiere Pro subscription allows access to more than twenty effective tools like After Effects. Lightroom, and Photoshop, price is $54.99.
Users can purchase Final Cut Pro for a single payment of $299.99. It allows users to access all the latest features and updates, small and big. Apple products don't charge an ongoing cost.
Final Cut Pro vs Premiere Pro: How to decide which one is suitable for you
When choosing the right software between Final Cut Pro or Premiere Pro, consider the ecosystem, platform, experience, use, and budget. Both software provides excellent video editing tools, and if you are a Mac user, you can choose any one of them. If you are a Windows user, you should opt for Premiere Pro.
For large-scale companies, it is ideal to use Premiere Pro as it assists them in various projects. On the contrary, small businesses can use Final Cut Pro for their projects. Moreover, if you have prior experience using Adobe or Apple software, you can learn both software functions quickly.
In a Nutshell
Video editing is the critical phase of video post-production. People look for software like Final Cut Pro and Premiere Pro because of their user-friendly interfaces and the tools that enhance the quality of videos. Now you have learned about both software's updates, features, tools, and user experience, which will help you decide the right tool for your projects.
Video editing experience is a crucial factor. Both software provides the best features that help users easily edit their videos. When using video editing software, we also consider their performance and tools.
The best thing about both software is that they don't crash; while exporting, you won't face any footage stuffers issues.
However, if you are looking for video editing services, you can consult with BuzzFlick. We have extensive experience in video editing. Our video experts have edited videos that improved the quality of videos to the next level.
Adobe Premiere Pro vs. Apple Final Cut Pro – FAQs
Is Final Cut Pro more effective than Adobe Premiere?
FCP has a simple interface that provides a complete tool kit for video editing. Both software offers various unique features and the best assistance in video editing.
Do Beginners use Final Cut Pro?
Professionals and amateurs both use Final Cut Pro X because it is easy to use.