The arrival of logo animation has changed the whole digital marketing sphere. Read our blog to explore the numerous effective ways to use logo animation.
Seeing a company's emblem as a modern notion is easy to do.
Research shows that it's been around for nearly as long as business itself. Twinings, for example, is a good illustration of this. It was originally used in 1787 and hasn't been updated since, making it the oldest continuously used logo.
Symbols and logos have been used to distinguish and differentiate products and services for as long as businesses have been selling them.
Increasing worldwide rivalry and a diminishing human attention span have made it even more critical for companies to stand out in today's hyper-competitive marketplace.
Every opportunity to make a fantastic first impression with your brand and distinguish yourself apart from your competition is sought after by companies nowadays.
Logo animation is a terrific illustration of how new and innovative technologies can facilitate to improve this impression. Animated logos produce a long-lasting and positive impact on viewers because of their vivid, engaging, and eye-catching appearance.
In this post, we'll take a look at some creative methods to include logo animation in your work, as well as some real-world instances.
Logo Animation: Why Should You Use it?
To put it another way, it's the process of dissecting and animating a "static" logo into its component elements. This gives your digital brand toolset more punch than ever before!
Brands that use this strategy will get an immediate competitive advantage over their competitors because it is currently relatively underutilized.
In addition, movement grabs the viewer's attention. When something moves, people's attention is pulled to it. In a digital world rife with noise and distractions, this type of aesthetic appeal might be just what you need to attract and retain consumers.
You might not know but logo animation can be used in a variety of creative ways. When you're in a crowded market, having an animated logo might help you stand out. What are the best places and ways to utilize your logo animation to garner the most attention?
Here are a few ideas to consider:
1. Intro to branded videos
A significant portion of today's advertising budget is allocated to video production. It's just going to get worse. Ninety-six percent of marketers aim to raise or maintain their video marketing spending in the next years, according to our State of Video Marketing report.
However, this rise in video marketing has also led to a rise in the number of competitors. Using an animated logo at the beginning of your videos can make you appear more professional and provide a clear sense of ownership from the minute viewers begin watching.
2. Outro to branded videos
Outros and intros both benefit from animated logos. Use your animation logo at the beginning and finish of your branded video to bookend your message and remind viewers of who you are as a brand.
Usually, when people view your video, you want them to take the next step in your funnel, whether that's getting in touch with you for a demo, downloading your app, or anything else!
It's crucial that people remember your brand; therefore, include your logo at the conclusion of your films to keep it fresh in their thoughts.
3. Attract attention at trade shows
It is possible to meet potential consumers in person at trade exhibitions and raise awareness of your business. As a result of the high volume and rapidity of these gatherings, it is unlikely that participants will be able to recall the names of everyone they met there.
People remember displays that provide something unique, such as a screen exhibiting their animated logo!
Nearly half of trade fair exhibitors surveyed said that the most successful approach to draw visitors is to use an eye-catching logo.
4. Email signatures
For B2B companies, email is still the most popular way of communication. However, most email signatures carry the same (boring!) information: the sender's name, job title, a static logo, and sometimes a one-line joke.
It's easy to disregard them since they've become so routine. It's hard to resist the urge to take a second look at an animated logo in an email signature.
5. Presentations
Trade exhibitions and presentations both provide you a chance to showcase your company's products and services live and in front of a large audience, giving you the opportunity to capture their full attention.
In this place, your animated logo can shine, and your presentation will be more memorable as a result.
6. Social media
Increasingly, people are using social media as a means of sharing visual content. Visual marketing is rated as "Very Important" by 49% of marketers.
For visual content, video is the only option. It's crucial to stand out on social media, and an animated logo may accomplish just that!
7. Website homepage
It's a good idea to include your animated logo on your website if you want to utilize it elsewhere.
Visitors to your website will be surprised and delighted if your homepage features an animated logo. Keep in mind that your animation should only be repeated once. Visitors may become annoyed and disoriented if there is constant movement around them.
8. Digital advertising banners
Banner ad blindness refers to clients who ignore banner advertising because they are constantly bombarded with them. Incorporating movement into your banner advertisements is a great approach to counter this.
Digital advertising banners with animated logos tend to be more engaging, resulting in a higher click-through rate.
P.S: If you are not just an animated logo but a video for your brand too, then do check out our listing of the best corporate video production companies to hire the best one.
Notable Animated Logo Examples
The search for motivation has begun! Ten fantastic animated logos are seen here.
MasterCard
MasterCard's logo is easily recognizable across the world, thanks to its distinctive shape. It turns the MasterCard Venn diagram into the kinds of things people use MasterCard for — from food to vacation to building memories – in an animated logo.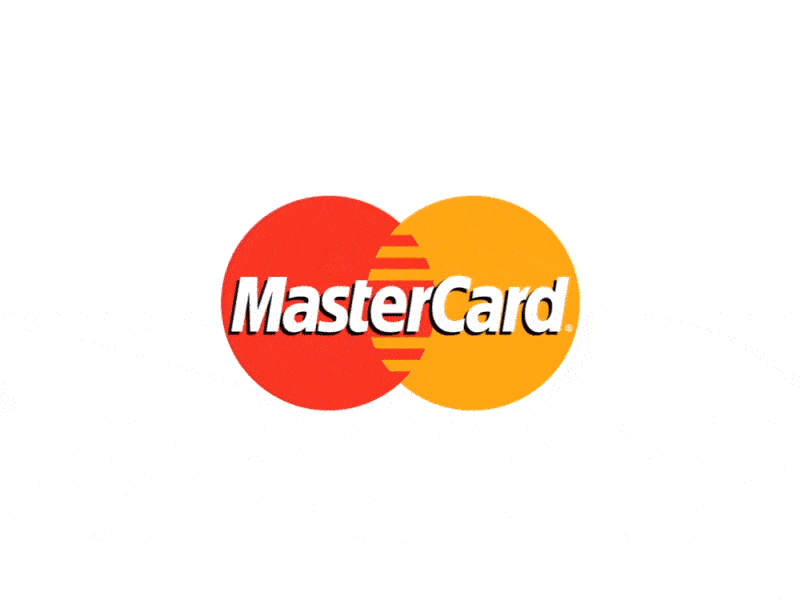 Additionally, it's an innovative approach to sell their goods.
Burger King
Burger King is another well-known brand that can be found all over the world. There is no doubt that this animated logo is more memorable than the typical static one because of its dynamism.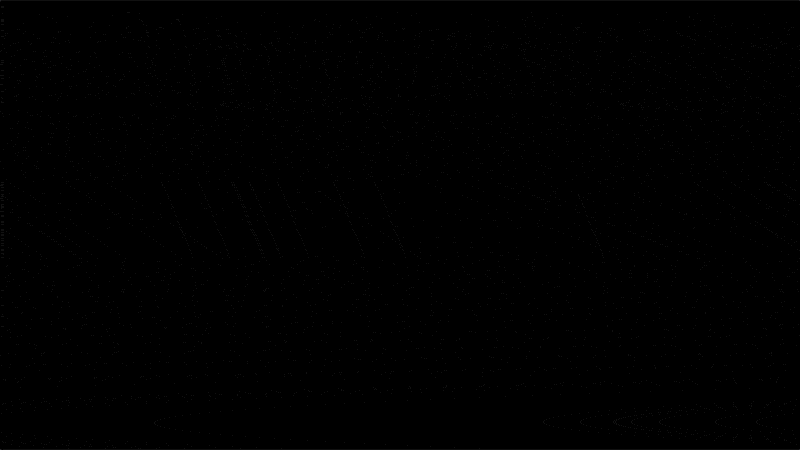 In a way, the way the pieces appear on the screen one at a time is similar to how burgers are prepared – by piling them high on top of each other.
FedEx, Inc.
For the first time in 1994, FedEx used the "hidden arrow" logo, which had previously been used by other companies. As a result of this design's success, it has stayed essentially unaltered since.

The concealed arrow between the 'E' and the 'X' is highlighted in FedEx's dynamic logo in a unique way. Their business model is also reflected in the animations of the letters, which animate in different directions.
Flickr
People often use Flickr for royalty-free images and video material for their own projects. Starting with a blue dot and pink dot, the animated logo eventually erupts into a vortex of pink and blue forms.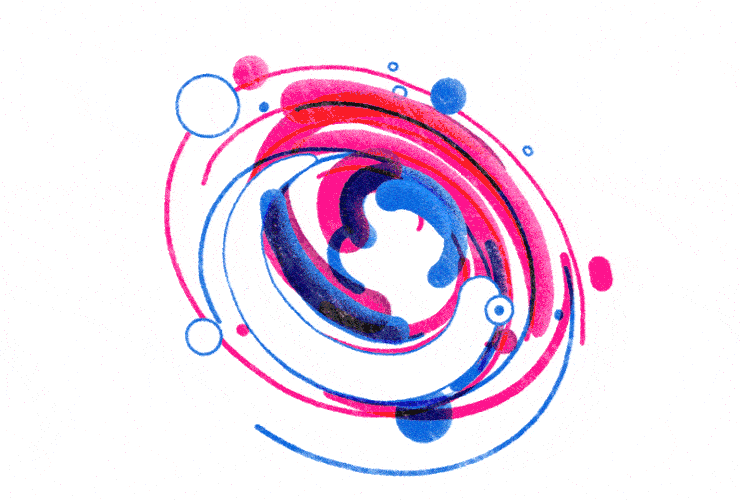 "We fit all this stuff into our little blue and pink dots!" is a clever approach to explain what they do while staying on brand.
Bundle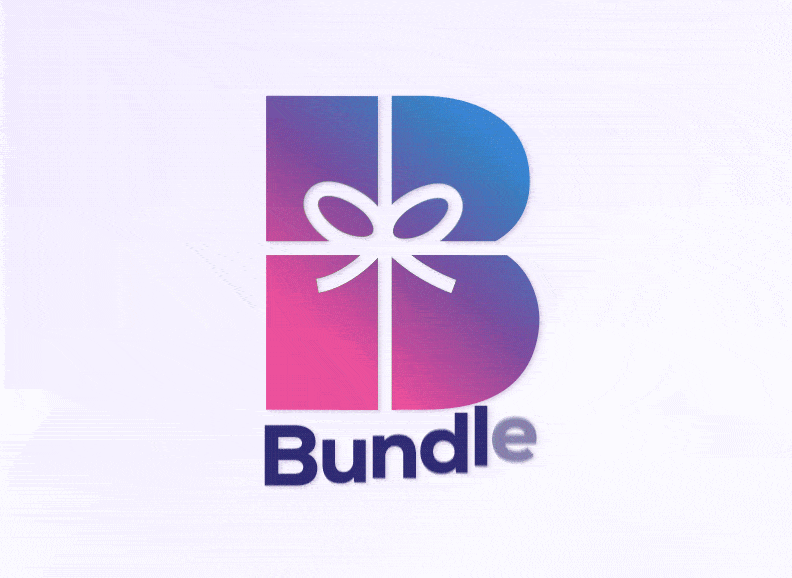 Users of the Bundle app can earn points by shopping at their preferred retailers via the app. The Dribbble artist that made this logo for the app developed it.

Simple yet effective, the animation shows off the app's features while also including the company's colors.
Google
Google wouldn't be complete without being included in a logo compilation. Many small changes have been made to the Google logo throughout the years.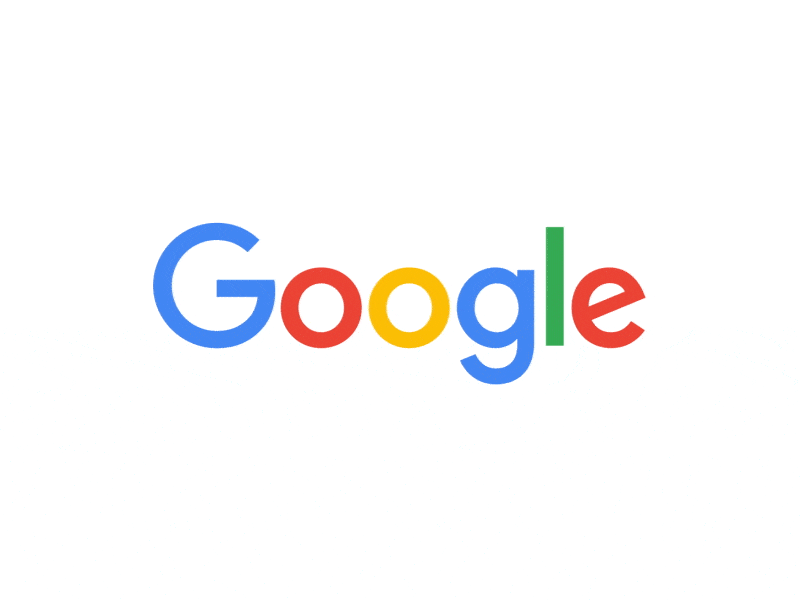 The typography is the same, and the colors are all the same in this dynamic logo, which still has a 'Google vibe.' Unlike the MasterCard example, this animation demonstrates how easy it is for consumers to do searches using Google's new Voice Search feature.
Sello
Start selling on many marketplaces and your own website with the aid of Sello, a tool for online businesses. It's easy to see why they have such a large following.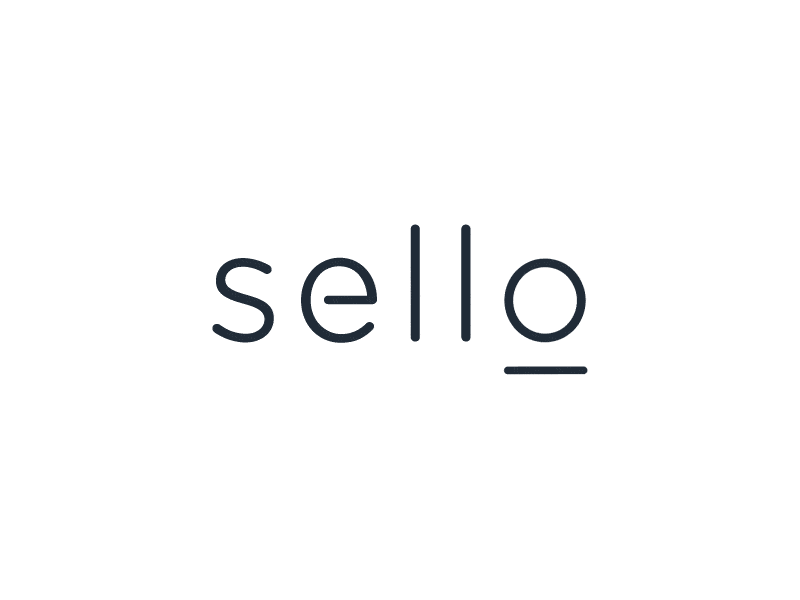 From jewelry stores to sporting goods stores, this simple animated logo helps companies appeal to a wide range of customers.
Firecracker
" An advanced learning platform for the next generation of physicians," claims Firecracker.
Despite the rapid advancements in medicine, studying medicine still conjures me. The scene of long evenings spent crouched over massive tomes. An internet network like Firecracker demands a logo that reflects its disruptive nature.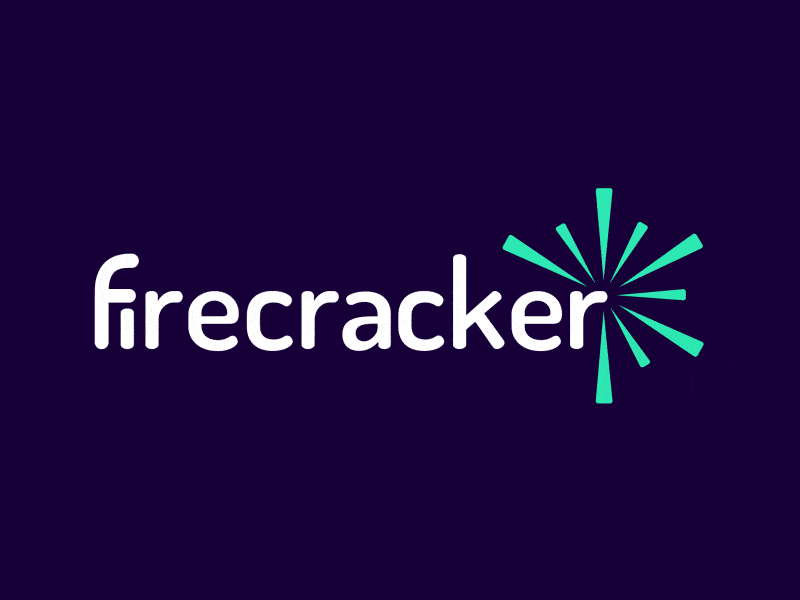 Lighthouse No.6
Another Dribbble artist came up with the idea for this animated logo. It's almost as though the visual components are merging to create an optical illusion — is it a lighthouse or a six? The answer is both!

The lighthouse's smooth beam of light, which eventually stops to form the number 6, is a perfect representation of the business name.
Yondr Studio
Edmonds, Washington-based design company Yondr Studio is noted for its proximity to the Olympic Mountains (the crown jewel of which is the famous Mount Olympus). An emphasis on local scenery is evident, yet a distinct brand style is still preserved.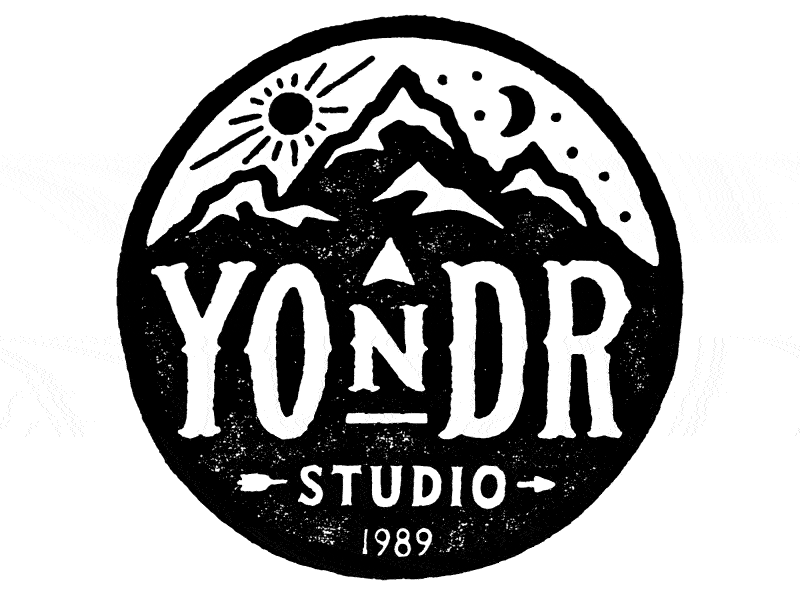 When it comes to this animation, every second counts; each and every aspect in this video occurs at exactly the precise time, from stars popping up on screen one by one to an arrow flying in perfectly on cue at the final second.
Ready to Get Your Animated Logo? – Hire BuzzFlick
Pretty excited to see these spectacular animated logos? It's high time you should jump on this bandwagon and get your brand logo animated.
But here's the main question there are numerous logo and video animation companies across the globe; which one should you hire?
Well, the ball is in your hand. However, we do highly recommend you to go for companies that are not only experienced but offer high-quality products (animated logo).
Or, just to us. We are the top-rated video animation agency working in this industry for decades. We offer various animation services, including:
NFT design services
Video editing services
Post production services
Final thoughts
Logo animation can be used in a variety of ways, as you've just seen in this article. All you need is a little courage and of course a kickass idea. Experiment with your logo, and see how can you make it look eye-catching and interactive.
If you're interested in getting more information regarding logo animation, visit our logo animation services page for better insights.
Logo Animation – FAQs
Why is logo animation?
To put it simply, a logo animation (or animated logo) is a version of your logo that incorporates animation or motion graphics. Keep into consideration the company's principles and purpose while creating an animated logo so that we may include these concepts in your design. Your brand's visual identity is provided by a logo.
How much does it cost to animate a logo?
An animated logo can cost you around $1,000 to $5,000 approximately. However, it depends from project to project, company to company, and its complexity.
Can I animate a logo myself?
Yes, you can. If you're not an expert, then you can use logo animation apps. Some of the popular ones are:
Adobe Spark
Free Logo Design
Logo Maker Plus
Tube Arsenal
Animaker