NFT videos have been sold approximately for 6.6 million. Here are the top-charted NFT videos that have been sold in 2023.
NFTs are being marketed in a left-to-right fashion as you navigate through social media. In Q3 of 2021, sales of NFTs (non-fungible tokens) soared to $10.7 billion, making them a common topic in daily discourse throughout the world.
NFT videos are becoming increasingly popular as a kind of NFT crypto art, in addition to the several forms of NFT art now in circulation and up for sale.
Digital and video artists are taking advantage of this chance to invest in a source of income that finally allows them to devote their time and energy to the pursuit of their craft.
According to Judy Lindsay, a film producer, and photographer, she has never seen so many artists abandoning their professions and doing nothing but producing videos full-time
Almost 83% of web users consume digital content in the form of videos. However, how are NFT videos selling?
Today in this blog, we'll explore the following aspects:
What are NFT Videos?
How do NFT videos work?
Why content creators should make their own NFT videos
NFT Video marketplaces
And lastly, the top 6 NFT videos of 2022
So, without any further ado, let's get started.
NFT Videos: An Overview
As we know, NFTs (Non-fungible tokens) are digital assets that have taken over the world. People are going gaga over them. Fans are spending billions and trillions to buy their favorite NFTs.
NFTs can be in any form. One form of NFT is video. A video NFT is a non-fungible video token that has been issued as an NFT. Any video NFT is a moving picture NFT.
Similar to image or GIF NFTs, video NFTs can be purchased and sold. Cryptocurrency is commonly used to acquire them, and the software used to create them is very similar to that used to create crypto. Digital scarcity was previously lacking in the video business because of the lack of NFT videos, which have unique identifiers.
Recommended Reading:
How does this work?
The Ethereum blockchain includes NFTs. Cryptocurrency like Ethereum is what it's all about. The Ethereum network now allows NFTs in addition to ETH currency. Data is stored in digital form on a blockchain, which is a type of database.
The safe and decentralized record of transactions is the responsibility of blockchains. NFTs are more data-intensive than ETH currencies in terms of storage requirements. Non-Ethereum NFTs exist as well. NFTs may be implemented on other blockchains as well.
There have been many jokes about NFTs recently because anyone can right-click and download or see the identical clip on YouTube for free.
Holding an NFT, on the other hand, is more about owning the rights to the original digital asset than it is about having the digital file itself. Anyone may verify publicly that you possess the rights to an NFT when you acquire one. The buyer can resell the digital asset's rights when the NFT's value rises.
Why Should Content Creators Create Their Own NFT Videos?
NFTs offers a new way for artists and content creators to monetize work that would otherwise be impossible to do. It is possible to design your NFTs such that you receive a portion of each sale, guaranteeing that you will benefit long after your work "blows up."
Is there a secret to why NFT films have had such a profound impact? They let content producers bypass the middleman of a distributor and sell their videos straight to a worldwide audience. The latest albums of certain artists, including Kings of Leon, are even being sold as NFTs.
It is Tom Bilyeu's job to establish the framework for NFT-based content monetization. For each event ticket, merch discount, insider access ticket, and so on, Tom designed merely three NFTs.
Perks and insider access vary from one to the next. In that sense, it's like a Patreon alternative. NFTs for exclusive video content may be created by content developers in the same way.
The Most Popular NFT Video Marketplaces
1. OpenSea.io
Searchers may select items by sales volume, allowing lesser artists a chance to be discovered on this peer-to-peer network.
2. Rarible
This is another open marketplace where artists and makers may sell NFTs. Rarible is democratic and available to everyone. Even the regulations and fees that apply to the platform are subject to the input of token holders.
3. Foundation
Artists must be invited by other artists before being included on Foundation, which is the most exclusive of the three. Because of the platform's exclusivity and fees, "better class" art can be sold here for a greater price.
The Best NFT Videos of (2022)
Now it's time to witness which NFT videos have made a fortune in 2022. Let's go
1) LeBron James "Cosmic" Dunk by NBA Top Shot
💸 NOW FINAL: New Top Shot Record 💸

$387,600 is now the largest Top Shot sale. 🔥

Moment: #3/59 LeBron James Kobe tribute dunk, From The Top edition

The Moment was sold on @Heritage_Sport. Congrats to the buyer and seller! 🍾🎉 pic.twitter.com/3JD1kFaGfT

— MomentRanks (@MomentRanks) April 16, 2021

There has been a surge in sales at NBA Top Shop, with about $750 million in total sales over the past year. Most of the money came from the sale of LeBron James' Kobe Bryant tribute slam (Moment #3/59) in February 2021, which fetched $387,600 dollars.
Sold at: $397,600
2) Metarift by Pak
'Metarift' by @muratpak just sold on @makersplaceco for 489 ETH ($906,709 USD) in a historic bid by @seedphrase ♾ pic.twitter.com/VIKdRo5W9d

— nft now 💭 (@nftnow) March 20, 2021

Pak, a famous digital artist, and producer with more than two decades of experience in digital cryptography, sold his most costly individual piece, "Metarift," for $906,709 to @seedphrase on Makersplace, the world's largest online marketplace for handmade goods.
Sold at: $906,709
3) "Earth" and "Mars" by Grimes
Grimes sold approximately 700 copies of the NFT movies "Earth" and "Mars" for $7500 apiece, netting him $5.18 million from the sale of both short videos in less than 48 hours.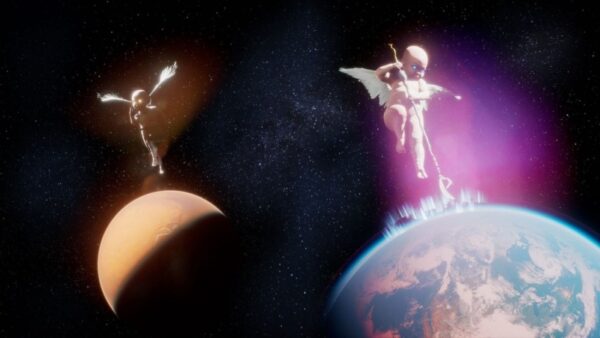 Credit: NiftyGateway
Sold at: $5.18 million
4) CROSSROAD by Beeple
CROSSROAD
By @beeple

The #1/1 from beeple's first NG drop has just resold on the secondary market for $6.6 million.

History has just been made.

Congrats to beeple and of course to @pablorfraile for the sale. pic.twitter.com/mTYG4VABSw

— Nifty Gateway (@niftygateway) February 25, 2021

The digital art piece CROSSROAD, created by Beeple in October 2020, was first purchased by Pablo Rodriguez-Fraile for over $67,000. Rodriguez-Fraile resold the NFT video clip starring Donald Trump in February 2021 for $6.6 million, which was five months after the first sale.
Sold at: $6.6 million
5) Auction Winner Picks the Name by 3LAU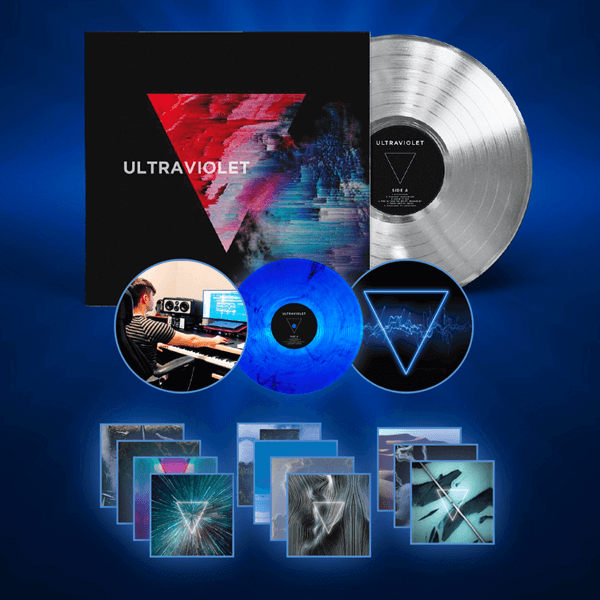 Credits: GlobeNewswire
A music video by American DJ and EDM producer 3LAU was auctioned off on Nifty Gateway before it had even been made. When you buy this music video, you get to rename it. Sold for $1,330,000 to the CEO of T-Mobile, John Legere, his daughter, Christina Legere, will be the one naming the music video once it's ready to be published.
Sold at: $1.3 million
6) Charlie Bit Me by Davies-Carr Family
In May 2021, 3F Music, a Dubai-based recording company, paid $760,999 for the well-known YouTube video "Charlie Bit Me" from 2010. Howard Davies-Carr, the father of the children in the video, told NPR that "[3F Music] thought that the video is an essential part of popular culture and shouldn't be taken down," hence the NFT video remains on YouTube.
Ready to Get Your Animated NFT Videos? – Hire Us
You might be feeling too anxious to jump on this bandwagon because you can become a Billionaire overnight. If you're too tired to make a video yourself, feel free to reach out to us.
We are one of the top-notch animation studios in California. Be it an NFT sales video, NFT music video, or NFT animated video, infographics, and illustrations; we make all forms of NFT crypto art.
BuzzFlick owns a specialized team dedicated to NFT projects. Plus, we have completed many NFT projects, which were quite a success.
Ready to roll? Visit BuzzFlick NFT design services page and get started today!
Closing Remarks
Within the previous year, NFT video sales have grown more relevant and profitable. By generating more crypto art for people to enjoy and own, video producers and digital artists are helping to propel the industry forward.
There are no restrictions on who may participate in the NFT market, so it doesn't matter if you're a professional artist or just someone with a penchant for digital art; you're free to explore other people's work or even develop your own NFT.
It's your oyster in the digital world!