Today video marketing has become the most popular form of content marketing. Read our blog to explore the top video trends of 2022.
Video is one of the most effective ways to establish a relationship with your audience. It's no more a surprise that around 85% of companies have already included videos in their content marketing plans.
According to statistics, this comes as no shock that 82% of all internet traffic is expected to be devoted to it in the near future. Additionally, an online video maker can quickly get you up and running if you're interested in using video to build your brand.
Every year, your video-making skills will be put to the test by your viewers. Video marketing trends come and go; you need to know which ones no longer resonate with your intended audience.
Certain patterns have been around for a long time and will be around for decades.
All you need to find the finest trends for your marketing efforts in accordance with your content marketing strategy and the platforms you want to use.
Let's take a look at some of the most popular video trends of 2023 and beyond.
Whether you're a digital marketer, content creator, or media buyer, you need to follow the following video trends if you want to make your stance in this fast-paced digital marketing industry.
So, without any further ado, let's get started.
Popular 7 Video Trends You Must Consider
We all know trends come and go. After in-depth research, we finalized the following 7 video trends that are here to stay.
Welcome the Silent Video
As the world is gone into silent mode because of the pandemic, so is social media, especially Facebook. An estimated 85% of all short videos uploaded on Facebook are silent.
However, viewers would be unable to understand 41% of video content if it were not accompanied by audio.
Video marketers are switching to subtitles, context, and other non-audio methods when it comes to conveying information.
GIFs and other audio-less animation creators have been following this practice for a long time now. We know that GIFs express concepts without voice by using subtitles, tell-through-action, and popular meme styles. As a result, their popularity has increased.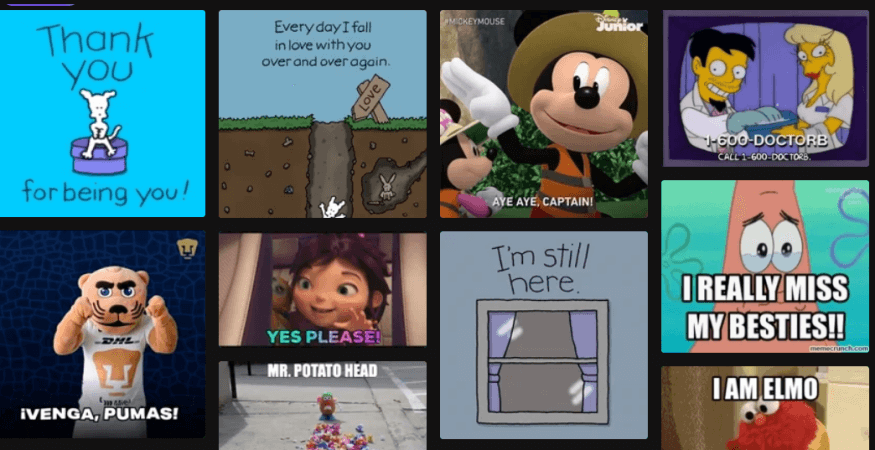 For normal video, audio features have been shown to be beneficial as well but adding subtitles to an internet video can boost the number of people who watch it by 80%. This is a must-have for any video that includes a call to action at the conclusion.
Most people who watch with captions do so out of personal preference, not due to a lack of understanding of spoken words.
In addition, video marketing doesn't rely on the audio of a certain language that is easy to translate and expand to other regions.
In a strange twist of irony, the lack of audio actually increases the accessibility of the video content. It is becoming increasingly crucial for people to be able to see content on the go as more and more content is being consumed this way.
Social media videos go viral first
It's no secret that watching videos is one of the most popular online activities.
Watching videos is one of the most prevalent reasons individuals use social media. YouTube, a video-sharing website, is the second most visited website on the planet (of course, after Google).
However, by 2023, video streaming is expected to account for as much as 82% of all online traffic, making video content critical to marketing strategy.
What's the verdict? Video-first platforms are attracting more and more users.
Advertisement formats must also be consistent with the platform on which they are shown. Video-first platforms have become so popular that marketers have no choice but to follow suit.
Video-based social network TikTok is the best example of this trend. TikTok's popularity has skyrocketed since it merged with Musical.ly a few months ago. It's surprising to know, but more than one billion people use the platform monthly.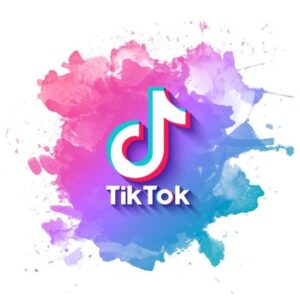 The popularity of TikTok commercials has risen in tandem with that of the platform. Q4 2019 was a big month for the company, with quarterly revenue topping $50 million.
Platforms centered around video have had a rocky history of success and failure (for example, Vine). Competitors, on the other hand, appear to agree. However, TikTok appears to have arrived at the right moment.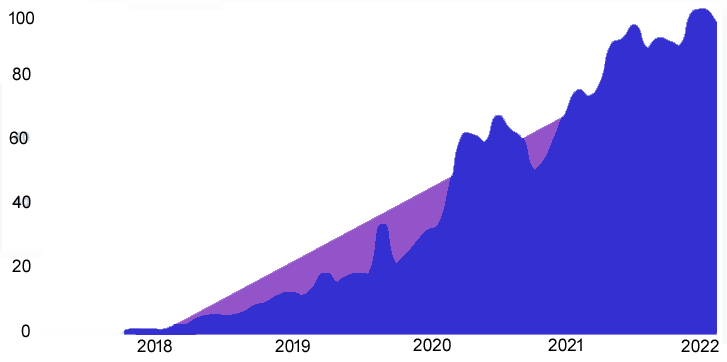 Video-first was a trend to keep an eye on in 2017, according to Facebook CEO Mark Zuckerberg. Instagram Reels, a new feature from Facebook, has backed up that claim.
TikTok's tremendous popularity is yet to be replicated by competitors like Lasso, Likee, and YouTube's new "shorts."
The video-first trend on social media, on the other hand, appears to be here to stay.
Short-form video gains momentum
Snapchat, YouTube, and Instagram are additional popular outlets for short-form videos.
There is no denying Quibi's importance, though.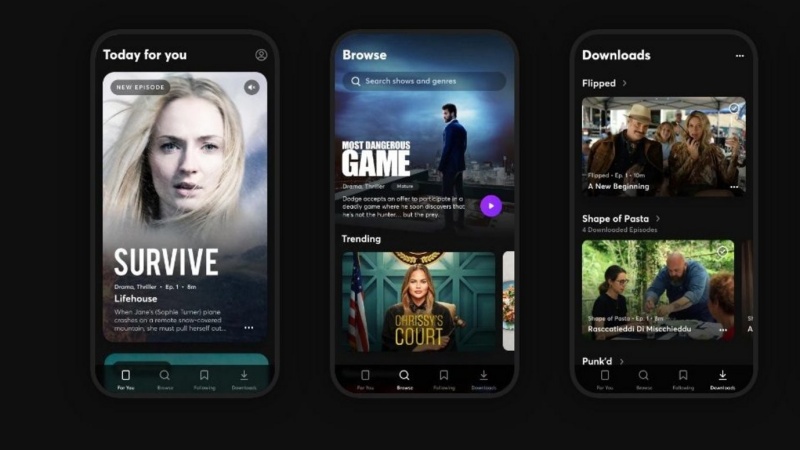 Source: Darkroom. Contagious
Quibi has funded $1.8 billion to create a mobile-exclusive monthly membership model to bring Hollywood production quality to short-form video content. In addition, there's a "free" version with fewer features.
Before the app's launch, marketers purchased video ad space worth $150 million. Unfortunately, then Quibi crashed, doomed!
So, does this suggest that Quibi's investors were wrong about the popularity of short-form videos? Well, that's really not the case.
Short-form video is not doomed because of Quibi's failure. There was excellent justification for investor euphoria. The COVID-19 pandemic also had a significant role in Quibi's demise. It's not necessarily that the core concept was wrong.
For example, TikTok has become one of the social media juggernauts in a short period of time. This shows how popular short-form video material has become. Despite her best efforts, Quibi was unable to connect to it.
Advertisers should be encouraged by the fact that TikTok has defeated Quibi. Quibi offered the ad-free premium tier. Advertising space on the streaming service was previously accessible, but with an always-free approach, advertisers now have additional options for purchasing ad space.
We may see more of this in the streaming industry, as the Fox-owned Tubi service is ad-supported.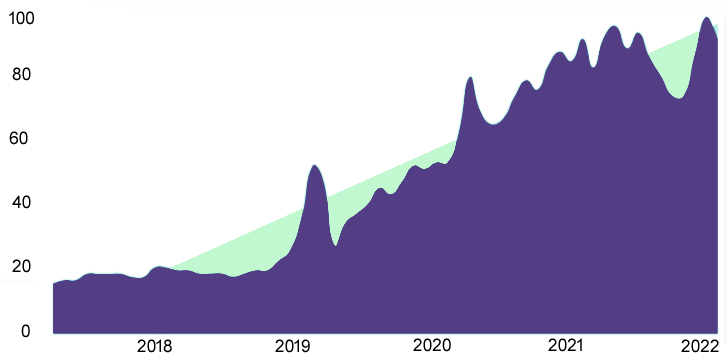 Video creators use new platforms to monetize
Advertising in the video requires both an advertising platform and content providers that are ready to house ads.
In order to make money, both the content providers and the platforms rely on the attention of their fans.
Content providers and advertising have long worked together in this way. Platforms like Patreon, which are becoming increasingly popular, pose a danger to this ecology.

With Patreon, you can watch videos without ads, go to live events and receive early access to new releases in return for a monthly membership fee (or pay-per-view).
Increasingly, fans are turning to this approach to support the channels, podcasts, and influencers they are most interested in.
In particular, adult content providers have reaped the benefits of this shift. Adult entertainers may use OnlyFans' subscription and microtransaction model to make money. In terms of popularity, it's right up there with Patreon in terms of growth.
Patreon and Onlyfans aren't the only ones. For example, sites like Memberful, Buy Me a Coffee, and Liberapay provide new money streams for content providers.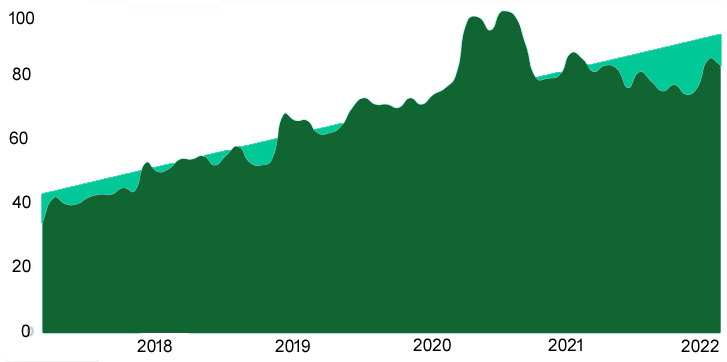 Additionally, Twitch has helped to promote the concept of live-stream contributions. For their part, the streamers are expected to return the favor through product placement, shout-outs, or other forms of advertising.
As a result, direct-to-creator platforms are gaining popularity. Old-school sites like YouTube have also heeded the warning. Subscribers can also support video makers directly through their channel membership feature.
YouTube's direct-to-creator business model was strengthened with the introduction of channel subscriptions. There are other ways for creators to make a living outside platform ad income.
Funding platforms that focus on creators are becoming increasingly popular. Are also a variety of fresh possibilities (like shoppable videos)?
Traditional advertising-based video platforms are also being forced to change.
Segmented video formats are no more a luxury
Content-viewing gadgets in the average American household totaled seven.
Advertisers and content providers must now divide their video formats to meet the demands of an ever-expanding range of devices, social networks, and streaming platforms.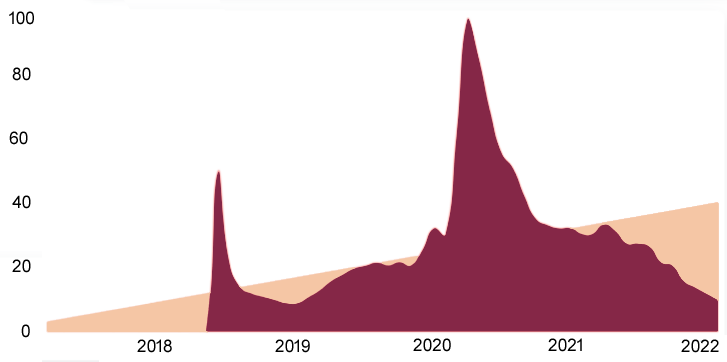 At least three widely recognized video marketing formats have resulted from these modifications (not to mention V.R., 3D, widescreen, and others).
Videos shot in either horizontal or vertical orientation are both widely utilized. Instagram has also helped popularize the square video tile. It's a trend that video marketers and content developers are both aware of.
Platforms like IGTV, which first resisted the horizontal video trend, were eventually compelled to adapt to it. Although this is often the case, there are a few exceptions to the rule.
"Turnstyle" was one of Quibi's more avant-garde design elements. Through the use of Turnstyle, viewers were able to watch the same images from both a horizontal and a vertical perspective.
Comedian Andrew Schulz uses a spinning video to enhance the number of viewers. It is critical to match the ad format with the platform on which it is shown since fewer than a third of viewers will willingly flip their phones around to see an advertisement.
Segmented advertising will remain a need for successful video marketing until a common standard for video watching is implemented.
Boost brand awareness via social video marketing
Video is a highly efficient means of disseminating information.
People who watch a video are more likely to remember more of what they see than those who read. As a result, video has long been a useful tool for marketers that want to maximize their return on investment.
Video helps marketers generate revenue by 49% over non-video consumers. The popularity of social video marketing is undeniable at the moment.
One of the most important aspects of success in this field is the ability to keep viewers engaged. It doesn't matter if it's through entertaining or educational content.
Social video produces 1,200% more shares than text and graphics combined. Moreover, 81% of social media users claimed videos persuaded them to make a purchase.
As a result of the potential benefits, it's no surprise that social video marketing is one of the most important content marketing trends today.
Stories format is now an effective digital marketing tool
Snapchat may have pioneered the stories format on social media.
However, Facebook and, in particular, Instagram have reaped the benefits in equal measure. LinkedIn, a B2B social networking site, features a feature called "stories."
Because stories are so intimate, they offer a way for people to stay in touch daily, and 86.8% of Instagram users submit stories daily, making them incredibly popular.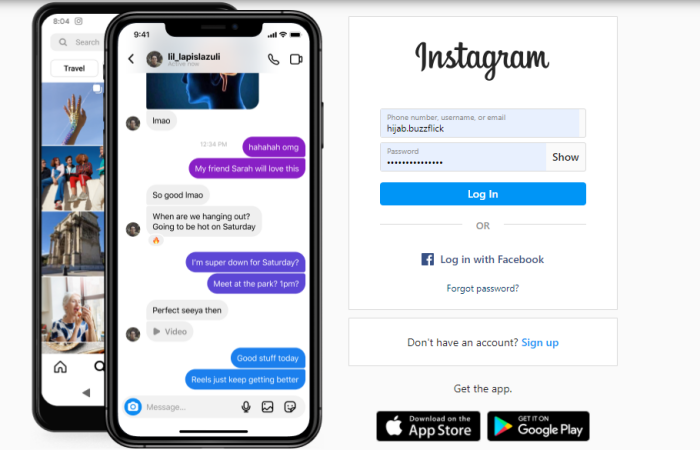 The same-platform clickthrough rate has increased by up to 73% for brands leveraging tales.
Storytelling has become a hugely popular and lucrative content marketing strategy as a result of this. In fact, companies account for a third of the most popular articles on the site, and while static photographs may be used to tell tales, that's not where they really shine.
Generally speaking, video stories are more popular now than they were ever before.
Looking for a video production company? – Contact us today
As we all know, video has become a prominent marketing asset in the digital space. Moreover, the standards are high. You can't just simply make a video and present it to your audience. You need a high-quality video that follows industry standards to succeed.
You cannot simply hire any video production company for this job. You need to hire a video animation production company that delivers quality results and keeps up with the industry trends.
If you're in search of such a video production house, we consider you to suggest BuzzFlick, one of the reputable Montreal animation studios offering profound video animation and production services.
They have a competent team of video producers and animation artists who are up to date. They follow the latest industry practices and use innovative technologies to deliver astounding results.
Whether you want motion graphic services or promotional video production services, they offer it all at an amazing cost.
Parting Words
7 of the most current video marketing trends have been highlighted for your viewing pleasure.
A huge audience needs a great amount of video content and advertising. However, the level of competition continues to rise.
Video marketers and content creators need to be aware of the current state of the business and where it is headed to thrive, and this necessitates constant monitoring of current events.
Video Trends 2023 – FAQs
Why does every company need to use videos in 2023?
In 2023, videos have become way more significant in conveying different stories and messages in an engaging and concise manner.
What do video marketers need to know in 2023?
The demand for video content has been massively increasing.
Videos highly influence purchasing decisions.
Internet users enjoy video content more.
Video is considered to be the most powerful marketing tool.
Video marketing generates a greater number of leads.