Horizontal vs. Vertical video, which format is more suitable? Read our blog to learn the difference between the two and which one should be used record videos.
If we turn on the time machine and travel back in time like 10 20 years back, holding a video camera vertically to capture photos or record videos was pretty odd, and hard to process.
For vertical videos, the prevalent idea was that the audience didn't like them because of the manner they were consumed (with black bars on either side of the video and a limited viewing angle).
Video consumption patterns, social media platforms, and the digital world as a whole are constantly evolving at a rapid pace. Is there a time when a vertical video is most convenient to capture and upload? When is it more beneficial to film videos horizontally for your business?
In this horizontal vs. vertical video debate, let's take a closer look at their primary aspects first before we get into the further discussion on which video format is more beneficial and which set of pros and cons they bring to the table.
Introduction to Vertical Videos
To put it in simple words, a video that is taller rather than wider is said to be in portrait orientation. It occupies the whole phone screen, allowing the user to pay close attention to the video being played. Not to mention the fact that cell phones are designed to be held vertically, making it difficult to use them horizontally.
More than 94% of the time, people are looking for the type of video content that doesn't need them rotating their phones to 90 degrees.
Introduction to Horizontal Videos
Horizontal videos are pretty popular because our eyes are naturally aligned horizontally and because we spend the majority of our time moving horizontally. As a result, film and television are both horizontal.
If you're going to be showcasing the majority of your day-to-day activities, a horizontal format is your best bet. Scenes with several characters or dynamic movements, for example, are never vertical. A vertical video doesn't allow for them to be as impactful as they may be.
The Coexistence of Horizontal and Vertical Videos
Isn't it possible to go either way? When it comes to TV production, the public always requires horizontal videos, even when social media users prefer vertical videos.
It might be a surprise to know, but only 13% of individuals watch videos by flipping their smartphone horizontally.
For those who want to communicate their stories in a full-screen vertical mode, Snapchat was the first social media platform to make this possible. Advertisers claim that completion rates for vertical video advertising are nine times greater than for horizontal video ads, according to Snapchat.
We see a lot of horizontally-oriented videos because that's how it's traditionally been created and optimized for the large screen. Video players that only play horizontally have become the industry norm and don't allow for vertically oriented video.
In this debate between the horizontal vs. vertical video game, the horizontal prevails the battle.
In contrast, video consumption patterns reveal that individuals are increasingly favoring videos shot vertically. Even major media outlets Mashable, The Washington Post, and Daily Mail have open-heartedly embraced this new video recording format, i.e., recording videos vertically.
P.S: Check out our blog on top vertical video editing apps you should try out for editing your video recordings.
Anyways, can we anticipate vertical videos in the future if the future of video is mobile? Is it possible that the horizontal video, with its numerous advantages, will outweigh the vertical one?
Keep reading to find out the answers.
It All Comes Down to Smartphones: The Sole Ruler
Because of the way people used to watch television, practically all video material was horizontal before the dawn of smartphones.
However, with the invention of the smartphone, everything has been completely transformed. Be it advertisers, marketers, or publishers, everyone was able to see what type of material their target audience preferred by the way they held their phones.
Let's not forget that people don't want to put in the extra effort while they're reading or watching anything!
The quality of your video won't be harmed if you don't have to flip your phone horizontally and press to expand to full screen if you don't have to.
An ex-New York Times video producer, Zena Barakat, studied vertical videos for a year and found that many viewers didn't flip their phones to watch horizontal movies in full-screen mode.
Although 94% of smartphone users currently see their mobile information vertically, this is not the case for most people.
According to the researcher, consumers don't give a rat's behind about marketers' plans for video consumption. Most mobile phone users despise having to move between devices all the time. They will quickly lose interest in anything if it becomes too unpleasant for them.
It's an experience to watch a video. On the opposite side of things, you're making and delivering videos for marketing and other purposes.
Social Media Videos
Every day, the amount of time spent on social media is increasing at lightning speed which is pretty insane.
On mobile devices, 80% of social media use is currently taking place, with 61% of that coming from smartphones alone. This year, smartphone users are spending about three and a half hours a day on the web. There are just 40 minutes a day that they spend on their computer.
Businesses need to keep this in mind when making videos for social media audiences. But who so? Because smartphones are the most popular means of accessing online information, how should you record your video? Horizontally or Vertically?
Facebook, Instagram, Snapchat, and Twitter have all done away with black frames around vertical videos as of February 2017. This change was brought about by the realization that people prefer to view vertical videos on social media than horizontal ones.
Since social networks didn't see vertical video as a problem, they made changes to make it even better for their users.
People tend to hold their devices upright when watching live videos. This gives individuals the freedom to respond and converse with others in a way that seems most natural to them.
As a case in point, Facebook has opted to show a bigger section of each vertical video in the mobile News Feed. As long as Facebook is able to keep users happy, it will do whatever it takes to do so.
Similar sentiments were expressed by Instagram regarding vertical videos. A full-screen vertical video ad completion rate of 9x greater than that of horizontal video advertising was reported by Snapchat in 2015.
According to internal studies conducted by Snapchat, vertical video advertising attracts up to two times as much visual attention as ads on other platforms. Rather than using a horizontal format, they recommended firms present their messages vertically.
Only a few smartphone apps are specifically intended for horizontal use. App developers often design their products with the idea that customers would hold their smartphones vertically when using them.
Are companies publishing videos in the correct format to guarantee that their audience consumes them in the manner they prefer?
Let's find out!
Video Advertisements on Facebook
Snapchat has previously said that vertical video advertising has a greater completion rate than horizontal video ads. Experts believe that vertical videos are more engaging to watch from a storytelling viewpoint.
It's no secret that Facebook is a powerful tool for connecting with, interacting with, and ultimately converting your target audience into consumers. To put it another way, companies that want to get the most out of their social media investment should pay attention to what the platform is telling them about their target demographic.
Because of the controversy over which format is better, one business decided to do research on how consumers respond to both vertical and horizontal videos.
A $200 test campaign was divided into two parts. There were 163,871 persons who saw vertical video and 103,397 who saw horizontal video as a result of the campaign.
Horizontal videos cost $0.85 per 1,000 views, while vertical videos cost $0.52 per 1,000 views. To put it another way, horizontal video advertising is more expensive and receives less visibility.
Vertical videos received 28.5 percent more comments than horizontal ones when compared. Even vertical videos saw a 39% increase in shares.
You don't need to ponder too much about why vertical videos have become so popular. People no longer consume material on computers and laptops. Smartphones, on the other hand, are growing more powerful and more inexpensive.
Businesses will have to adapt their applications and content based on how customers hold their phones.
Using Videos for Communication Purposes
Communication relies heavily on visuals. Our eyes are positioned horizontally on our skulls; therefore, our perspective is always horizontal.
As previously said, television programming has always been made this way. TV advertisements were also designed horizontally since the show is arranged horizontally. Horizontal displays may be seen on even televisions.
It wasn't long before marketers realized that the Internet might help them create relationships with their target audience. To reach out to potential consumers and encourage them to take action, a simple email message from the firm may be all that was needed.
Today, in the year 2018, several businesses have already begun using video in their email correspondence. They've noticed that personalization is missing from plain-text emails.
Improve your business ties with current and future customers, partners, and workers by sending video emails to them. If you're sending out an email with a video, you'll see a 200 to 300% increase in the open rate.
The Different Video Platforms
Sending video emails is possible on a variety of platforms. There are a number of ways to include video in your email communications.
Recording and distributing videos through a desktop recorder, web-based recorder, Chrome extension, Outlook Add-In, or even our mobile app provides you the opportunity to connect and communicate with your audience. "
The "aspect ratio" of your screen is a word used in the electronics industry. A 16:9 aspect ratio, or a rectangle with these proportions, is the standard for high-definition television images today. The 4:3 aspect ratio was the typical TV image for many years.
In order to ensure that your visitors see the greatest quality videos possible, you should record horizontal videos instead of vertical ones. Because your desktop and emails are both horizontal, so should your video be.
Don't waste your receivers' time by sending them emails with unreadable formats or ratios. Your audience will be more interested in what you're selling and how it works if you tailor the content of your video to them.
If you're promoting yourself or a product, make sure that you're the main focus of the video. With the help of a platform, you can even add themes and exit links to the video to provide your audience with additional information about your company.
It's possible to have a custom-tailored template for your business, which includes connections to your website, your blog, or any other relevant information.
If you're unsure if you should record a horizontal or vertical video, these templates are a godsend since they don't degrade the quality of your video. However, the recipient of your video message gets more than simply a video. They're all here to provide further information to the people who are interested in learning more about what you have to offer. So why not put it to use?
We'll bring you in touch with one of our video experts, who will help you strategize how to develop the most successful video messaging and which orientation to utilize in certain scenarios.
Useful Tips to Make Flawless Horizontal Videos
Focus and composition
You should think about what your audience sees when you film a horizontal video. Stay in the middle of the video if you're recording yourself. Your product or something else should be placed, so the audience understands what to pay attention to while viewing it. When you're filming and preparing to send a video, make sure to look at the backdrop.
Keep an eye on where you're going to look
Even if you're filming yourself, it might seem awkward to capture a video horizontally rather than vertically.
You'll feel less weird if you look into the camera instead of your phone's screen in the middle. Developing a trusting connection with your target audience begins with making them feel at ease around you.
Zooming in and out should be done with caution
There will be times when you want to draw attention to a certain aspect of the footage you're filming. In order to preserve the overall quality of the video, avoid zooming onto items that are far away. You may get closer to an object by moving closer to it rather than zooming in.
This indicates that viewers are more likely to watch a video in its entirety if it is vertically oriented. To avoid zooming in, use your smartphone and get closer to the object for high-quality results.
Recording Videos with Mobile Apps
When using a mobile app to record business videos, keep in mind that mobile consumers hold their devices vertically. As a rule of thumb, mobile app videos should be vertical.
You must know what your target audience wants and needs in order to satisfy them. To watch a video on their phone, most people don't want to have to turn their phone from vertical to horizontal.
In order to offer the greatest possible user experience, all social media sites have adopted vertical videos.
Make eye contact with the person on the other end of the camera while using a smartphone app to capture a video. Make sure the phone is held at eye level and remain calm. To capture anything else, like a product or your workplace, try to maintain your phone at eye level with the subject you're attempting to capture.
Don't record from the top or the bottom. In this manner, the best attributes of the product or aspects of the workplace may be highlighted.
Tips for Making Exceptional Vertical Videos
Face the camera
Your cell phone camera is your public. Hold your phone at eye level and look squarely at the camera. If you want to reach your intended audience, the initial few seconds of your video are critical. Think about the connection individuals feel through eye contact and attempt to include it into the video if you're not recording yourself.
Take the time to get to know each other
When using a front-facing camera, it's extremely easy to record a vertical video. Do not forget about the importance of personalization in your marketing strategy.
If you identify yourself as the receiver in your video message, you'll have a better chance of getting a response and subsequently making a sale or signing up for a subscription.
Keep your phone steady at all times
For a visual medium like video, quality is a must. Even if the content of your message is excellent, the viewer's attitude toward what he/she is witnessing is influenced by the quality of the presentation. What you say and how you say it are two sides of the same coin. Providing ubiquitous quality is a must if you want your target audience to buy from you.
Think and Plan Thoroughly Before Recording
In order to capture a vertical video, you must first record a horizontal video. It's important to maintain the subject in the middle of your frame while also keeping an eye on the upper and lower thirds of the screen while filming vertically.
With a front-facing camera, you're most likely filming your own actions. The amount of your personality that appears in the video will depend on your decision. A headshot or perhaps a medium or perhaps a full shot?
When you record horizontally, your attention is drawn in the other direction. You'd want to add more visual elements to your video. To illustrate your offer, imagine you're a dealership salesman, and you have access to the video. You may use a horizontal video to stress the number of automobiles accessible if you want to show him that the options are broad.
A horizontal video may also be used to capture a single car, allowing you to go around it, sit in it, show off its inside, and switch between the front and back cameras.
Recording footages
Capturing a moment in time can be accomplished in a variety of ways. If you're trying to reach your intended audience, any of these methods will do, but there are instances when the correct shot might help you get there more quickly.
Headshot
When you take a picture of someone's head and shoulders, you're taking a headshot. This form of perspective gives a closer picture of a persona, and that's why it's excellent for delivering an introduction or lead-response videos.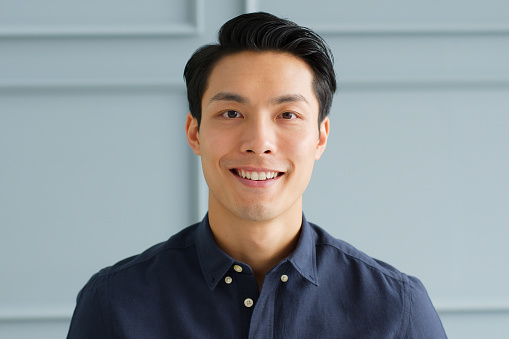 With a video of your headshot, you may establish familiarity with your audience, giving the impression that you are physically close to them.
As a result, the information presented in the video is easier for the audience to retain, which in turn motivates them to take action.
Medium shot
Recording a person from the hips up is considered a medium shot. New visual information or a closer look at the action are the most common uses of this technique. For example, if you're attempting to explain mortgage or insurance terminology, introducing a new team member or department, or conducting an interview, you can film one of these movies. As a birthday or holiday gift, it may be used to capture video clips.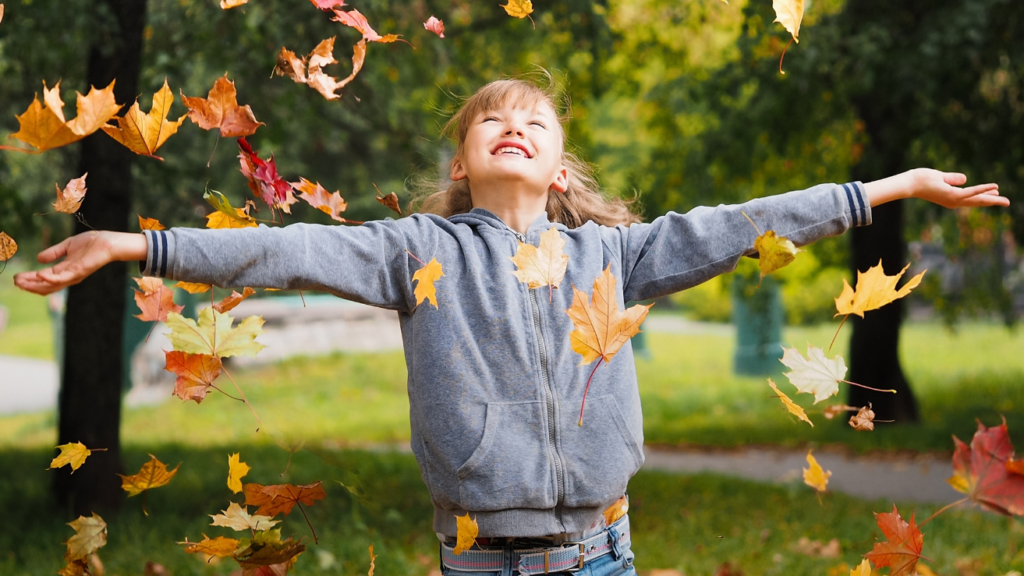 Source: BHPhotoVideo
Complete shot
Taking a full picture means taking a picture of a person or an object from head to toe. Depending on the context, it might serve as evidence or give more information. If you're making videos to showcase your company's culture, the whole shot is the way to go.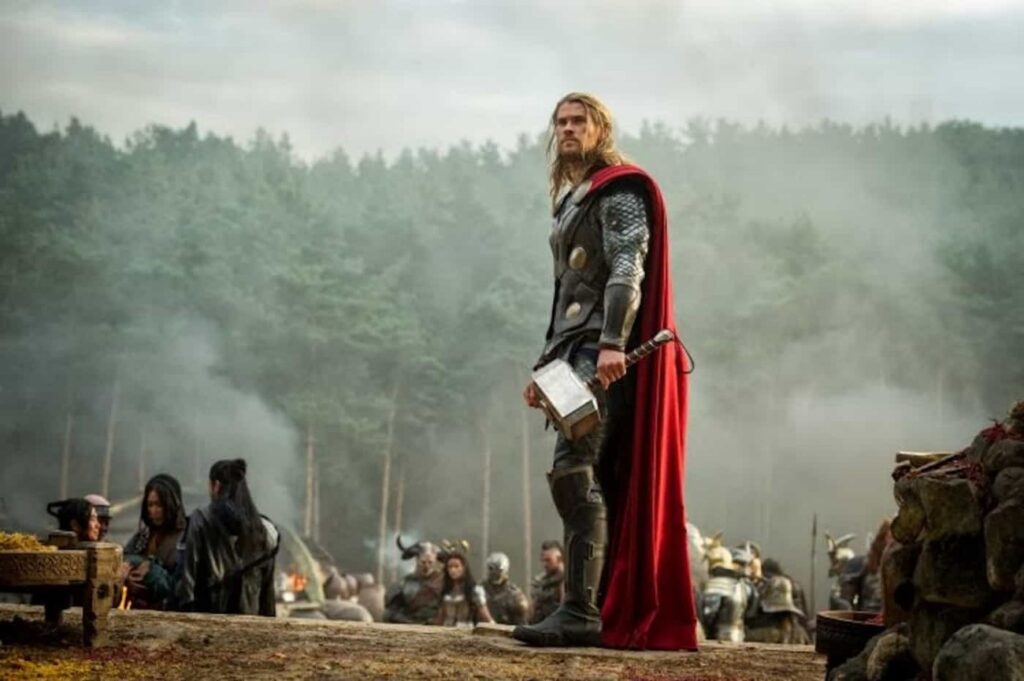 Source: Careers in Film
Full shot videos are commonly utilized in the lifestyle market to showcase a person's sense of style or fitness accomplishments. The finest use of these videos in the business sector is when you want your audience to see what's going on behind the walls.
A wide-angle/long shot
A long shot is a shot in which you record a whole frame but display the subject from a considerable distance. You can also use it to showcase an item, but be creative with how you do so.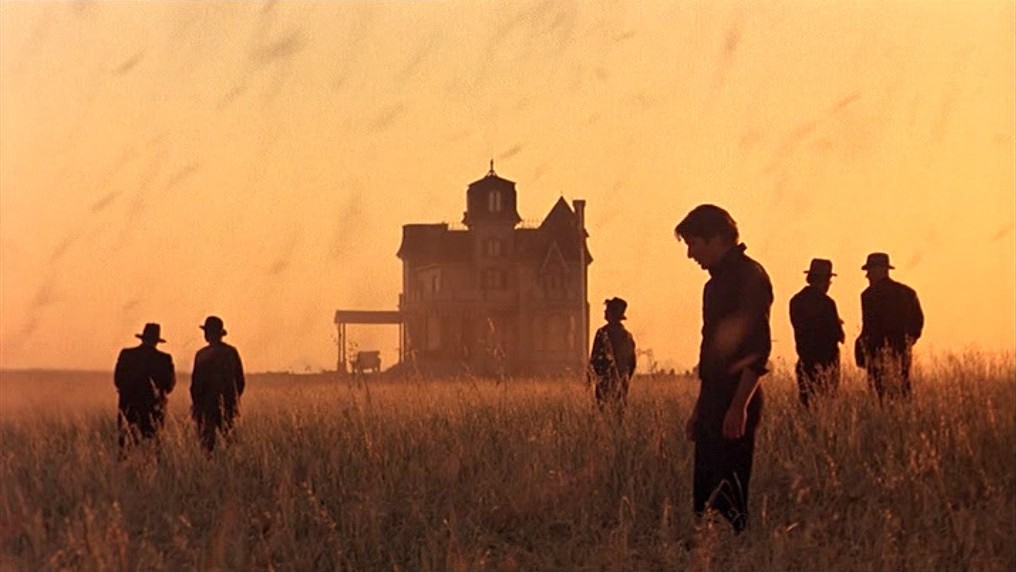 Source: Careers in Film
Whether it's a real estate agent filming a home walkaround or a salesman filming a vehicle walkaround, both may take advantage of long shots. Your video message receivers will feel more connected to you and your message if you include these types of videos in your video message.
Recording Videos in Future
Mobile devices have overtaken televisions and PCs as the primary method of watching media in 2019. Mobile devices, with their ever-increasing popularity, will likely influence whether or not video material is viewed horizontally or vertically in the future.
Many studies have revealed what we already know: people are lazy. Despite this, some experts still assume that mobile users prefer horizontal videos.
For want of a better word, people want to be pampered with the expensive equipment they purchased, and that is perfectly OK. To get out of One-Hand Land, watch a horizontal video on your phone.
In addition to horizontal videos, vertical videos are also supported by social media platforms. Vertical videos on Snapchat, the first platform to support them, have amassed a devoted following of 178 million users.
Rather than requiring a touch to expand, Facebook now displays vertical videos in the stream. Users of Instagram and Twitter's applications may now watch vertical videos with more ease, thanks to recent updates to both services' apps. Now, a vertical-video film festival called Vertical Cinema hosts screenings with a movie screen that dangles in mid-air.
Need Assistance with Your Videos? Get in Touch with Us
Whether you choose the horizontal or vertical video format, that's totally your call, but what you need to focus on is your video quality and content. If you're not a video expert or have a video production company, it will be pretty challenging for you to get the task done.
In such a scenario, you can look for some reputable video animation outsourcing companies.
Or you can simply talk to us. BuzzFlick has been in this business for a while now, and we are one of the par-excellent, experienced video production companies offering different video production and 2D animation services.
All you need is to ping us, and we'll help you with your video project. Whether you're looking to avail motion graphics services or 3D animation services, we offer all of them.
Taking Everything into Account
As a reminder, our televisions and computer screens remain horizontal. Despite the fact that movies are still recorded horizontally, they don't seem anything close to right on vertical displays. Some approaches to filmmaking are related to Vertical Cinema, although the bulk of video recording and production studios still prefer to stick with horizontal filming methods.
In a nice way, the horizontal vs. vertical video dispute has no winner. Having two possibilities is usually preferable to having only one option. Horizontal videos need not preclude vertical ones, and the reverse is also true for the other way around.
Businesses and individuals can choose whether to capture horizontal or vertical videos based on the scenario and their aims. If we accept both forms, there are no negative repercussions. If we produce videos of poor quality without considering what our intended audience wants to watch, the results will be disastrous.
Remember to include them in your video planning process right from the start!