Learn about 3D rendering pricing options and cost factors in our guide. Discover how factors such as quality, TAT, and software impact your project's cost.
3D rendering is a powerful tool that can be used to create highly detailed, photorealistic images and animations, making it an essential technology for a wide range of industries including architecture, product design, and advertising.
However, as with any service, the cost of 3D rendering can vary significantly depending on a number of factors, including the complexity of the project, the software used, and the experience of the artist.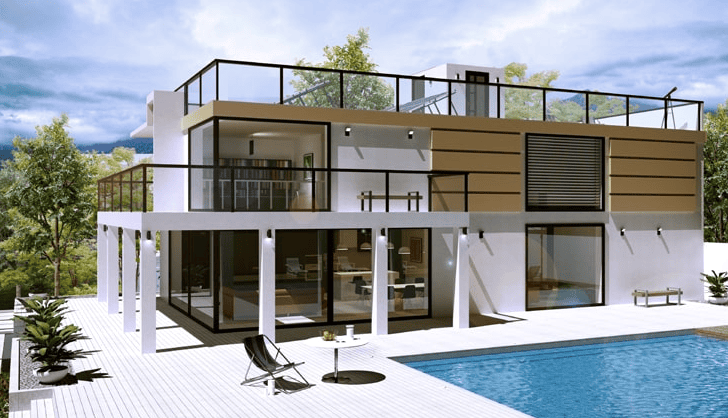 In this guide, we will provide an overview of the various factors that affect the cost of 3D rendering, as well as some tips for how to get the best price for your project.
This guide is here to demystify the pricing of 3D rendering services, which can often be confusing with costs ranging from as low as $99 to as high as $10,000 per image.
Whether you're a business owner looking to create high-quality 3D renderings for your products, or a freelance artist looking to outsource some of your work, this guide will give you a better understanding of what you can expect to pay for 3D rendering services.
For more information on BuzzFlick 3D's rendering service pricing, feel free to reach out directly.
The Different 3D Rendering Services Types
When it comes to determining the cost of your 3D rendering project, the type of project is the most important factor to consider.
The complexity and scope of the project can vary greatly, from a small home to a high-rise tower. If you are unsure of the type of project that you need, we recommend visiting our 3D animation services page for more information on the different types of projects and the services that fall under each category.
This will give you a better understanding of the type of project you have and the costs associated with it. Understanding the specific service types will help you make an informed decision and budget for your project more effectively.
3D Rendering Pricing Table
| | | |
| --- | --- | --- |
| Type of Rendering | Time Required | Price range |
| Interior Residential Rendering | 3-6 Days | $650-$9540 |
| Exterior Residential Rendering | 3-6 Days | $450- $950 |
| 3D Floorplans | 3-6 Days | $400-$900 |
| Aerial Rendering | 6-10 Days | $1000-$1600 |
| Architectural Animation | 2-4 Weeks | $10,000-16,000 (per minute) |
| Medium to Large Exterior Rendering | 4-8 Days | $1000-$1500 |
| Amenity Area/ Commercial Interior Space Rendering | 4-8 Days | $900-$1600 |
| Product Rendering | 2-4 Days | $300-$900 |
The Key Factors That Affect the 3D Rendering Price
The following are the two primary factors that affect the cost of 3D Rendering:
1. 3D Rendering Jobs
The main cost of a 3D rendering project is the labor required to complete it.
Three professionals are typically involved in a 3D rendering project: A Project Manager, a 3D Artist, and a Post Processing/Photoshop Artist.
The most significant component of the labor cost is the 3D Artist, as their role is crucial in creating the final render. Therefore, when budgeting for your 3D rendering project, it is important to focus primarily on the cost of the 3D Artist's labor.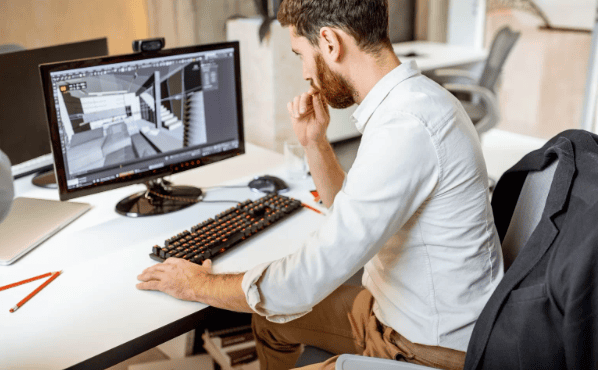 What role do 3D artists play in the 3D Rendering process?
The 3D Artist plays a crucial role in the 3D rendering process by creating the final render. Their responsibilities include:
Understanding the plans and client's vision for the project.
Building the 3D model using specialized software.
Applying textures to the model gives it a realistic appearance.
Setting up the lighting to create the desired mood and atmosphere.
Positioning the camera to frame the scene and capture the final image or animation.
In summary, the 3D artist is responsible for taking the client's vision and turning it into a realistic and visually appealing 3D representation.
What increases the 3D Rendering labor cost?
The labor required for a 3D rendering project is not always easy to predict as it depends on several factors.
Skilled 3D artists can create highly detailed and complex scenes in a relatively short amount of time using specialized software and techniques. However, seemingly simple scenes can also take a long time to render, depending on the level of detail and the number of unique elements required.
For example, creating an aerial view of a forest can be done quickly using publicly available data and automated processes, but modeling a single piece of equipment such as an electronic device with complex circuit boards and wiring can take several days or even weeks.
Additionally, using pre-existing elements from libraries such as furniture, cars, people, and finishes can help to speed up the process.
In summary, the main factors that affect the labor required for a 3D rendering project are the level of detail and the number of unique elements that need to be created.
Post-production labor costs for 3D rendering projects
After a 3D render has been completed, most 3D rendering studios hire a Photoshop artist or graphic designer to make final adjustments to the image. This process is known as post-production and can range from minor touch-ups to major adjustments depending on the studio's approach.
Some studios opt to render a basic scene and then complete most of the details in Photoshop, while others take a more minimal approach. It's worth noting that while post-processing is not always necessary, it is common to make some color tweaks or adjustments to the final image.
The cost of post-processing labor will vary depending on the amount of work required.
2. 3D Rendering Time
Rendering time is the amount of time it takes for a computer to generate your 3D image. The rendering time is directly related to the level of realism and detail required in the image.
However, there are various techniques that can be used to create detail without significantly increasing the rendering time.
As a consumer, you don't need to worry too much about rendering time as it is the responsibility of the rendering company to handle it. We provide the information below to help you understand why some projects can cost more and take longer than others.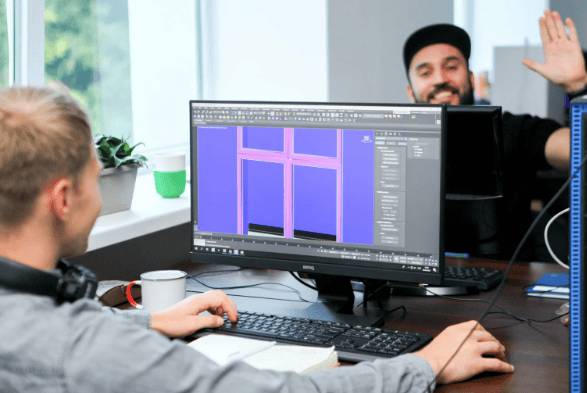 What increases 3D Rendering time?
There are several factors that can increase the rendering time of a 3D image, such as:
The complexity of the scene: The more detailed and realistic the scene is, the more time it will take to render.
The number of light sources: Depending on the rendering software, a large number of light sources can increase rendering time, especially in exterior scenes.
The polygon count of the scene: The industry term "poly-count" refers to the number of polygons used to model the scene. A high poly-count can increase rendering time.
The use of foreground and background vegetation: Adding detailed vegetation, especially in the foreground, can increase rendering time.
The use of curved surfaces: Curved surfaces tend to require more detail and can increase rendering time.
The resolution of the final image: Higher-resolution images will take longer to render than lower-resolution ones.
Hardware and software limitations: The rendering time can be affected by the limitations of the computer hardware and rendering software being used.
It's worth noting that these are some of the most common factors that can affect rendering time, but other factors also come into play depending on the specific project.
How to reduce 3D Rendering time?
Factors that can affect rendering time include the number of light sources, the level of detail in the scene, and the use of foreground and background vegetation.
The use of curved surfaces can also increase rendering time. To reduce rendering time, it's important to provide detailed plans and specific feedback, which can reduce the number of revisions needed.
Additionally, reducing the resolution of the final image can also lower rendering time, especially when creating animations.
The effect of software and hardware on 3D Rendering time
It's worth noting that with advancements in computer hardware and rendering software, rendering time for still images has become less of a factor in determining the cost of a project.
However, rendering time for animations is still an important factor in determining their production cost.
The Pricing Strategies – Per Image/Project
When you approach a 3D animations service provider about a minor project, they will typically offer you flat pricing. While some give unique prices based on your specifications.
Let's examine the price strategies offered by 3D rendering studios:
Per-image pricing
With per-picture pricing, you are paid a fixed fee per rendered image or a variable price based on the number of images you purchase. This pricing method is suitable for minor projects.
For instance, if you want a basic depiction of the exterior of a residential home, the differences between projects are not considerable.
Because of this, rendering businesses are able to offer single pricing for all of these render types. Scalable pricing per image – Typically, the cost to produce a single image is slightly higher per image than when purchasing numerous images.
This is because the initial setup for a single rendering might be rather intensive. Once this configuration is complete, the rendering process will be significantly more manageable.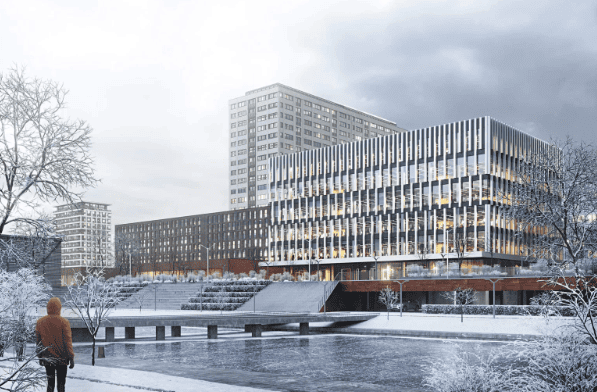 Per-scene or per-project pricing
For this sort of pricing, you email a company the specifics of your project, and they send you a quotation that is tailored to your needs.
This pricing structure is more typical for larger-scale 3D rendering jobs involving several elements, such as web design, animation, 3D floor plans, and multiple produced images.
You should seek a volume discount when obtaining an estimate for a large-scale job.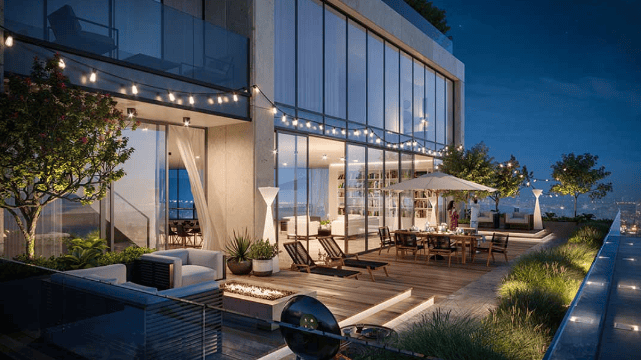 Different 3D Architectural Rendering Pricing Plan ($99 to $10,000)
Well, the pricing plans can vary greatly but we have managed to divide the pricing plan into 3 plans:
The cheapest 3D Rendering pricing ($99-$200 per image)
Due to the global availability of 3D rendering technology, the costs associated with 3D rendering might vary significantly.
Taking advantage of more lenient rules and inexpensive labor, several architectural rendering firms in less developed nations generate inexpensive 3D picture creation solutions.
Language hurdles, time zone differences, stylistic differences, and, in general, lesser final product quality can be obstacles when dealing with 3D firms located abroad.
That is not to imply that there aren't outstanding 3D artists all over the world; nevertheless, many of these organizations offering rock-bottom prices prioritize number over quality.
The creation of architectural photographs by a company offering pricing between $99 and $200 per image should be saved for developing concepts and designs for a personal project.
Many of our clients have tried the low-cost pricing option in the past, only to find that "you get what you pay for" and ultimately come to us.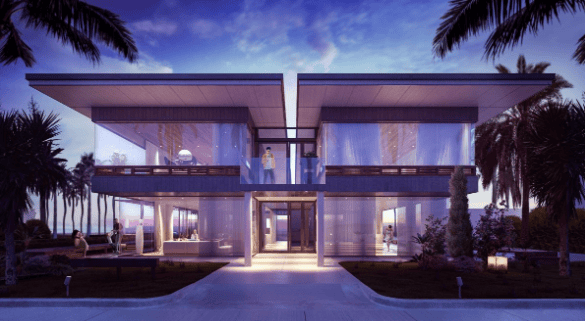 When should go for a cheap pricing plan?
When the project's budget is the only concern, neither the project's quality nor the time spent micromanaging it is a concern.
Things you should watch out for
Check for deceptive portfolios
Do the photographs resemble actual client work, or were they fabricated to enhance a portfolio?
Do they have five or six quality renders followed by a large number of subpar ones?
Are there only a little, few non-expandable images?
Are the finer points present?
What are the potential hidden expenses?
Do they charge for photographs with a higher resolution?
How much do they charge for additional revisions?
What is his or her hourly wage?
How long has the company been in operation?
Have they provided an address?
Exist authentic reviews?
Will this organization adhere to your deadlines?
Is something strange or too wonderful to be true?
The basic 3D Rendering pricing plan ($300-$400)
In general, this price level reflects a more professional experience than the lowest price group. The majority of projects in this price category are outsourced, but they should be overseen by a professional with local or exceptional language abilities.
At BuzzFlick 3D, projects in this pricing category are managed locally by skilled 3D artists who can modify 3D files or rapidly rectify errors in Photoshop.
We engage the services of highly skilled contractors with whom we have an established relationship. Contractors enable us to maintain incredibly high quality while maintaining a competitive price.
Exterior house render is one of the ideal applications for this type of rendering project.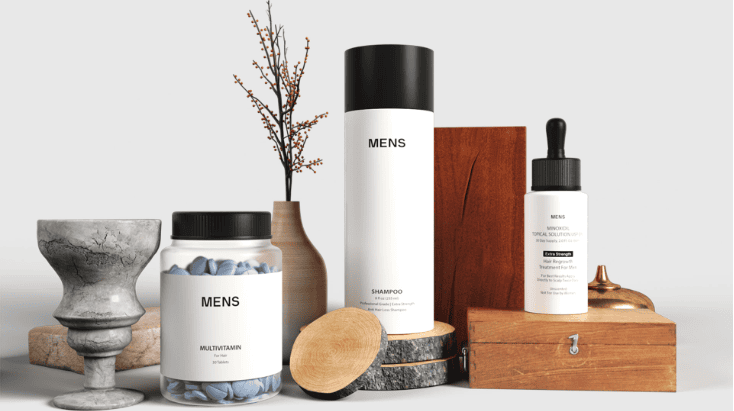 When should go for a basic pricing plan?
When a project's budget is the major issue, the final product's quality must be quite decent but not exceptional.
The overall objective of the project is to obtain regulatory approval, conduct basic style planning, and initiate the sale of real estate. These services are ideal for architects, real estate agents, home builders, and real estate marketing firms.
Things you should watch out for
Do they have a substantial portfolio containing work that appears to be for actual clients?
How long has the company been in operation?
Will language and style be a problem?
Do they offer superior quality than the "bottom of the barrel" pricing option, or are they simply more expensive?
Mid-level 3D Rendering pricing ($400-$3000)
The most popular pricing option for developers, architects, real estate agents, and designers working on luxury residences and medium to large-scale rendering projects, such as townhouse renderings, is mid-level pricing.
This combination of affordability and quality is BuzzFlick's bread and butter. We concentrate on providing excellent photographs without exceeding your marketing budget.
Without a direct comparison, it might be difficult for the average client to distinguish between an "acceptable" and "excellent" render.
The best way to evaluate render quality is to visit a website like rew.ca and compare the renderings of your immediate rival with those of the company you're considering.
You should be able to declare that the images of the company you are evaluating are at least comparable, if not superior.
When you should go for mid-level pricing?
To make a project stand out among others and make a strong impression
High-quality renderings can be beneficial for professionals such as architects, designers, developers, marketers, and real estate agents.
These renderings can be used for a variety of purposes, such as sales, design planning, obtaining regulatory approval, conceptualization
More impressive imagery helps to sell a project faster.
It can also be effective in convincing a client or regulatory board to approve a project.
Things you should watch out for
Can the company justify its higher price point compared to lower-end renderings?
Does the company appear knowledgeable and professional?
Will the company provide images that match its advertisements?
How long has the company been in business?
Does the company have customer testimonials or reviews?
Does the company's rendering quality meet or exceed that of the competition?
What is the company's turnaround time for completing renderings?
Is the company local and available for phone consultations to explain its services?
High-end 3D Rendering pricing ($3000-$14,000+)
Customers of High-End 3D Rendering Costs are typically huge, well-established organizations for whom price is important, but superior quality takes precedence. These renderings are not for the average client, as most budgets cannot accommodate extravagant expenses.
However, branding and impression are essential when promoting a new high-rise skyscraper or supermall. Tens of thousands of dollars on a one-hundred-million-dollar project is a drop in the bucket, especially considering that these photos can be responsible for hundreds of presales or the difference between approval and rejection.
"I want this rendering to look like the Apple of (insert client's niche)" is a common benchmark for defining how a customer wants their marketing pictures to look.
However, what is rarely acknowledged when discussing Apple's marketing is the team of specialists and multiple modifications required to reach that level, as well as the expensive price tag. Nonetheless, it appears that Apple's investment in high-quality branding has paid off handsomely.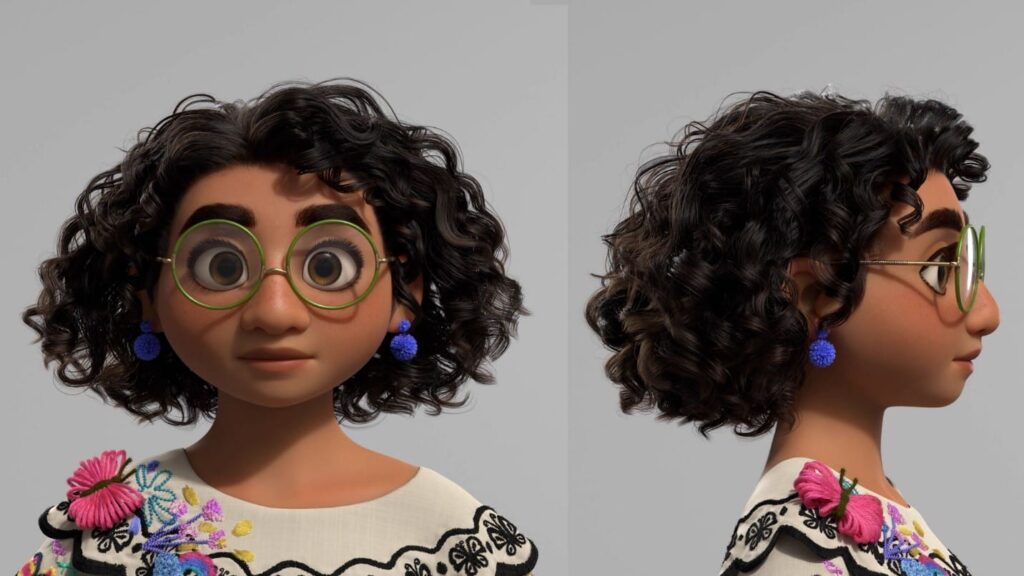 When you should go for high-end pricing?
As a top professional, you want to work with other top professionals.
The budget allows for spending significant amounts of money on high-quality renderings.
The purpose of the renderings is for sales, design planning, regulatory approval, or conceptualization, but on a grand scale.
You are an architect, developer, real estate agent, or designer and the project requires exceptional renderings to stand out and make a strong impression.
You are willing to invest in working with the best companies in the industry.
Things you should watch out for
Can the company demonstrate that they are among the best architectural rendering companies in your city, country, or the world?
Have they worked on large, high-profile projects?
Is there a clear difference in quality and service that justifies the higher price?
Have they worked with well-known brands or companies in the industry?
Do they offer guarantees for their rendering quality or turnaround time?
Who are the company's clients? Are they top local and international companies?
Are there customer testimonials or reviews available?
Are they willing to provide references from past clients?
In Conclusion
To recapitulate, the cost of 3D rendering services can vary greatly depending on the complexity of the project and the experience of the video animation agency. It's important to consider your budget, but also to remember that investing in high-quality 3D rendering can bring significant value to your project.
When looking for a video animation agency, be sure to ask about their experience and portfolio, and get detailed quotes for the specific services you need. With the right agency and the right budget, you can create stunning 3D renders that will bring your project to life.
If you want to take the next step and bring your project to life with stunning 3D renders, contact us today to discuss your project and receive a quote.
3D Rendering Pricing – FAQs
How much should a 3D render cost?
The cost of product rendering can vary widely, with basic designs typically costing between $50 and $550. However, for more complex and advanced designs, the fees can range from $500 to $5,000.
How much do digital renderings cost?
The cost of an architectural visualization of a home can vary depending on the 3D rendering company. Basic still renders of a room can start at around $199 to $250, while more complex and fully animated renders can cost up to $7,000.
Other useful pricing related guides: