This article discusses the differences between Maya and Blender that help you shape your animation strategy and choose the right software for your work.
Three-dimensional programming contains plans, designing, illustrations, and shaping those ideas to form the design and illustration of a shape. Three eccentric axis mechanisms are used to plan and shape such creations.
The projection of these design plans reflects in tablets, desktops, cell phones, and other electronic gadgets. This process incorporates software such as Blender and Maya are the most effective.
Let's look into this blog; we will discuss Maya and Blender and their significant differences you should know.
What is Maya?
Autodesk develops Maya. When we talk about the 3D modeling industry, Maya is the pioneer of the 3D modeling industry. Maya has various animation tools for simulation, animation, and modeling. You can employ it for virtual reality, motion graphics, low poly, UV maps, and character formation.
This 3D software has revolutionized the video game industry. Because of its excellent texturing options, you can use it for detailed and genuine character and environment creation.
Did you know that in Game of Thrones, designers use Maya to enhance their 3D animations?
You can watch the beautiful example of the efficiency of Maya below:
What is Blender?
Blender foundation launched this free and open-source 3D application. It includes excellent tools for rigging, modeling, animation, rendering, motion tracking, stimulation, and other game and video creation options.
It also allows users to use it for UV maps and low poly. You can use it to customize the 3D software. It also provides enhanced options that help in editing Python scripting.
Blender is a community-led program that gives access to various support forums and tutorials. The Blender Foundation aims to educate users and make them part of software development.
It allows them to quickly fix bugs, develop new features, and improve usability. Blender is accessible for Windows, Linux, and Macintosh devices. You can watch this tutorial, to begin with, 3D modeling with Blender for a better understanding!
Maya and Blender: A Comparison of Both Software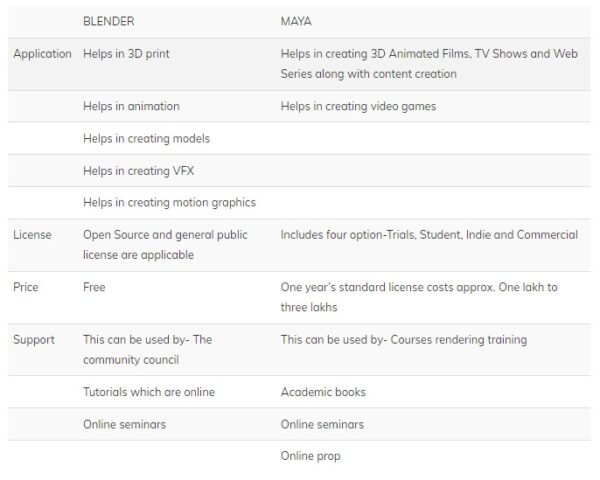 We have discussed Maya and Blender so far. Now it's time to explore further into applications of both software. Generally, people search about the differences between Maya vs. Blender.
Modern versions of both software contain rigging tools. They are an essential element that helps in creating animation. Undoubtedly, both software Maya and Blender include mapping and texturing options.
Blender is pretty famous among architecture and interior design students. The reason is that it offers excellent tools for lightning and texturing.
Maya is also a great choice as it is specially designed for video games and offers many options for environment creation. Both of these 3D applications are famous for their impressive visual effects.
For 3D printing, also Blender and Maya allow users to save the correct file. When you work on the design of your 3D model, ensure you understand which technology you want to print it in and what material you use in it.
Both software allows you to save STL files, which are the essential features of Additive Manufacturing.
If you are searching for 3D animation services to outsource your video production, BuzzFlick is the right choice. BuzzFlick has assisted hundreds of clients with top-notch 3D animated videos that help them in explaining complex topics effectively.
User Interface
One of the principal functions of a system software design is its user interface. You can use both animation tool software on Linux, Windows, Mac OS, etc. Moreover, you can also use it on computers easily.
Customer-friendly user interface assists the developers or artists navigate tools quickly and helps in elementary procedural activities.
You might be thinking of Maya or Blender; which is the better option? Maya is more user-oriented as its user interface is effective and simple according to users.
When switching to another software platform, Maya features a standard and precise user interface.
In switching to another software platform, Maya has a more precise and standard user interface.
Some people ask, why is Maya so expensive? The cost is relatively high because their development team put their utmost effort into creating such amazing 3d software. Moreover, the continuous support they provide for their software.
Let's have a look at the user interface of Maya in the video below:
Cost Analysis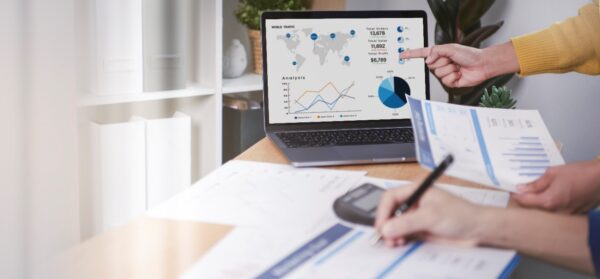 You might be thinking, why is Blender free? Blender is an open platform that you can use with legal authorization and is free for everyone. The cost they charge is reasonable.
In comparison, Maya's prices range from 2000 Euros to 2800 Euros for their 3D package authorization to use it.
Target Segment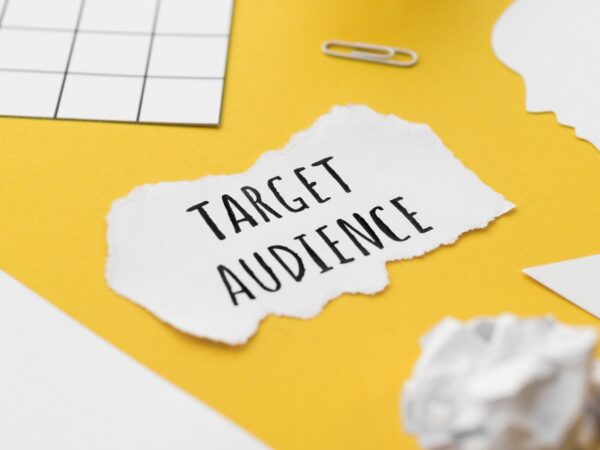 Generally, film producers with huge budgets or big production houses prefer to use Maya. Autodesk assists users in getting automatic support, making their work manageable and less time-consuming.
Small start-up organizations and freelancers use Blender as a free and accessible platform. If you want to grow your professional career, do opt for Maya. However, Blender is effective for small-scale industries and initial periods for learning purposes.
People usually ask this question is Blender better than Maya? Both tools cater to different audience segments. Blender is free, and the results are also good. That is why many people prefer to use it. However, it is less feasible and lacks in providing various features.
The Ultimate Aim is Animation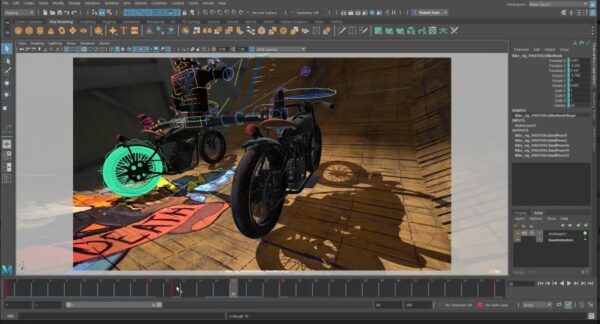 Before starting the project, the crucial part is to decide which software is better to complete a particular project.
You probably have this question in mind, Is Maya better than Blender? Maya is the best software in the market. It offers various features and an uncomplicated way of functioning.
You can watch some great 3d Modeling in the video below:
Keyboard Shortcuts Features
Maya features an enhanced Hotkey manager, making it easy for the designers to use it. Designers can do their work on Maya by pressing the Alt, Ctrl, and Shift keys along with other unassigned keys. They can assign keys to manage their task efficiently.
However, Blender provides the feature of simple console alternate routes for all functions. It allows you to use your left hand to manage the alternate routes on the console. Use the mouse from the right hand to control things easily on the platform.
Usability Difference
People use Maya to perform tasks such as rendering animations in 3D and texturing and UV mapping. If you want to use Maya, you need overall knowledge and skills and sometimes hardware for Maya to use it.
Autodesk offers different professional courses to improve expertise for Maya.
In contrast, Blender is the ideal platform for beginners and students. People who want to build their career in 3D animations and modeling prefer it due to its easy-to-use tools.
If you are searching for the 3D animated video cost, the cost varies from $10,000 to $20,000 per minute. In this price range, you will get a high-quality 3D animated video. It is the minimum cost of a professional animated video.
User Interface and Application are Designed for Different Audience Segments
Undoubtedly, both Maya and Blender provide the best quality motion pictures, movement recordings, video games, and captivating delivering capacities. Maya is the ideal tool for creating and finishing 3D animation films. However, if you want to use Maya, it requires sufficient arrangements and expertise to use it in an ideal way.
Blender, on the contrary, is ideal for students who want to learn the skills of movement. It allows users to enhance some relevant instruments to learn this art.
Blender provides beautiful visualizations that are more appropriate to devise engineering and inside plans. So, in this case, Maya is more effective than Blender.
Rendering Engines Comparison
One of the most effective and popular rendering engines is Arnold. It assists the designer renders graphics with high quality quickly and efficiently.
Maya has Arnold as a render engine. Their render engine is a little bit slow. On the contrary, blender use engines such as Cycles, Workbench, and Eevee, which works quickly and effectively.
Writer's Choice for a Professional 3d Animation Agency
Now you have learned the differences between Maya and Blender animation software. We have discussed in detail the pros and cons of both of them and their prices and features.
It is time to consider which animation agency is perfect to outsource for 3D animation videos. If you research the websites like LinkedIn Company Directory, Google My Business, Manifest, and Clutch, you will find countless agencies that provide 3D animation services.
However, finding the right one is a complicated job. But no worries, we recommend you the perfect solution.
If you are looking for a top-notch video animation production company, we recommend you outsource your requirements to BuzzFlick; they have animation studios in Houston that offer excellent video animation and production services.
We have a professional team of 3D animation artists who nurture your idea into a top-class 3D animation video.
We offer 3D explainer video production, whiteboard video, educational video production, and many other video services.
In a Nutshell
If you are a beginner who wants to learn 3D modeling, Blender is an ideal option. It will allow you to learn and explore the principles of animation and modeling for free.
Once you get the basic knowledge, you can purchase more advanced software. Even though the UI is not user friendly as Maya's, it is still easy to use.
If you want to enhance your career in the animation industry; you will notice that most companies admire your working knowledge of Maya. Although it covers texturing, modeling, rendering, and animating, the software's principal use is creating good animations.
At the end of the day, any software can give you effective results if you learn and practice. Therefore, it might be more beneficial to enhance your expertise in Maya. Moreover, if you study animation, you might get an educational license to access it for free.
Maya and Blender FAQs
The following are some frequently asked questions regarding Maya and Blender.
Is Maya harder than Blender?
Maya and Blender are both initially difficult to use. Blender, over the years, has improved it and made it more intuitive. However, in some features, Maya might be more expressive.
Is Maya or Blender better for beginners?
When we compare both in terms of uncomplicated modeling, Blender is ideal for beginners. The software showcases a simple and user-friendly workstation that is perfect for all users.
What's the difference between Blender and Maya?
Though Maya has become the industry standard, people use it for independent work, including independent video game development and modeling for 3D printing. Blender is a tool that offers all the essential features.
Should I switch from Maya to Blender?
You can switch to Blender unless your project work requires Maya.
Will Blender overtake Maya?
When we make a price comparison of both software, Blender has the edge over Maya. Most 3D artists do not use Maya because of its expensive pricing and its certain limitations like rendering or Sculpting.