Cartoon Marketing is a new and effective video marketing strategy. Let's unbox the main reasons why you should use it in advertising your brand or products.
As with every industry, advertising trends come and go. Each year, businesses devise innovative ways to advertise their wares. Being in the know is essential if you want to maintain your internet reputation intact and your company's marketing efforts current.
Cartoon advertising is a rapidly expanding field of the advertising industry. It evolved from explainer video marketing, which is widely regarded as having a positive impact on both brand recognition and conversion rates throughout the sales process.
Take a look at the data: 86% of companies saw an uptick in foot traffic, 83% in average customer stay length, and 78% in revenue.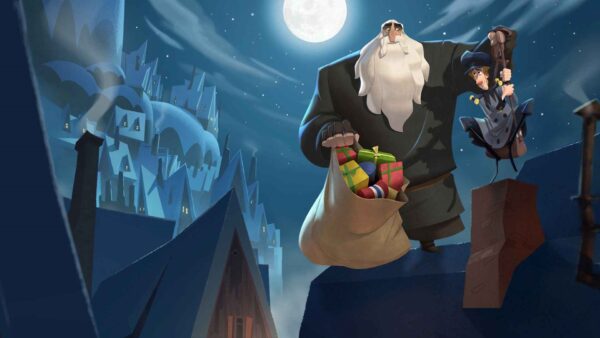 In 2022, video marketing will unquestionably be the most important aspect of any marketing plan. However, let's learn more about it before you start incorporating cartoon marketing into your approach.
A personal touch is essential in marketing, and Javier Roldan believes cartoons may assist a lot with that. It's a surprising ally, to be sure, but it's so powerful that more and more businesses are placing their bets on it. What more could we ask from something that prioritizes the needs of its consumers and the people who use it?
Using cartoons to advertise and sell things is known as "cartoon marketing." Like other forms of video marketing, it plays a crucial role in a business's outreach and significantly impacts its social strategy. Let's take a look at why employing cartoons in your marketing strategy might be a good idea.
Top Reasons Why You Should Use Cartoon Marketing
As we all know, the digital marketing landscape has drastically evolved. From the traditional marketing practices, we have stepped into the modern world where the primary goal has become to please the audience, find unique ways to entice them, and bring in more conversions.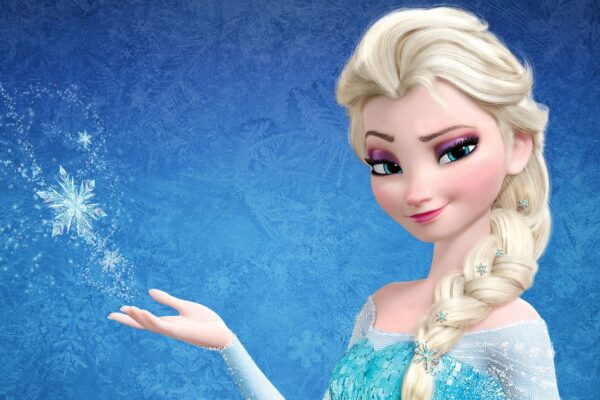 Cartoon marketing is one of those effective video marketing strategies. Let's explore today why using this is beneficial for the growth and development of a business.
The Figures Say It All…
So, let's cut to the chase. Cartoon animation doesn't appear to be a very serious medium at first glance. Cartoons are entertaining to watch, but they can also spur significant development. Multiple studies have found that watching cartoons can have an effect on the following variables:
Capture audience attention easily
Let's say you've landed on the website of a financial institution. You're interested in learning more about this company's offerings but don't have the time to go through the website's copy.
A video can convey information more clearly and concisely than words alone can. Using video, you can capture people's attention and convey the essentials in under two minutes. In about 120 seconds, a user can obtain all the information he needs to move forward.
Helps in acquiring more customers
According to the research we conducted on video marketing, video ads are the top method consumers learn about and engage with a business. TikTok and Instagram ads, including cartoons, can set a company apart from competitors who offer similar products or services.
Impacts the sales process
BuzzFlick offers compelling data on the impact of animated cartoon videos across the sales cycle. For instance, 84% of respondents felt that videos were helpful in creating new leads.
Adding an explainer video to a website has cut support calls for 43% of businesses. Overall, using marketing cartoon video in your approach is a smart move that will pay off handsomely.
Cost-effective Approach
When a business realizes the return on investment (ROI) benefits, the next logical inquiry is this:
Producing a cartoon doesn't take a lot of time or money. They are stunning, despite having been made on a tight budget. Low-budget animated videos will have a significant advantage over low-budget live-action videos.
The creation of a live-action video can be expensive, but it is possible to cut costs when they are not essential. It's true that you can't possibly do everything yourself if you want to make a live-action video, what with having to pay for actors, decor, and professional equipment.
Everything is simplified in cartoons. To bring your vision to reality, you'll need a team, but you may cut costs by hiring amateurs and using recycled materials for set design and props. The budget, duration, and complexity of the animation all have a role in determining the final cost of a cartoon video.
Recommended Readings:
High Degrees of Flexibility and Personalization
Did you ever consider that the quality of the content you receive from a company is a direct reflection of the quality of the products or services they offer?
In order to effectively reach your audience (clients, business associates, and potential buyers), animated video can be a powerful tool.
Each cartoon is made from scratch. This means that no two are alike. Since the animation is made from scratch, any image or character can be made, and the tale can be embellished in any way imaginable. The only limit is your own creativity.
Cartoon advertising relies on adaptability and personalization to provide a one-of-a-kind demonstration of features and benefits. This means you have infinite possibilities for making a video that your viewers will adore.
Holistic and Organic Branding
If you had to pick between shouting about your company's identity to attract attention and potentially alienating your target audience or subtly integrating your brand into their everyday life, which approach would you take?
At first glance, it would appear that the more frequently you display a brand's emblem, the more familiar and adored you would become by the public. However, that is not the case. Even if their emblem is prominently displayed in countless locations, the vast majority of the world's brands remain unrecognizable to the general public.
Brands that wow customers without emphasizing the company's identity instead highlight the benefits patrons can reap from working with the company. A cartoon video allows you to tell a tale while subtly promoting your company through the animation.
Effective Characterization
It's been found that people are more likely to mimic the on-screen actions of cartoon characters if they can identify with them on some level. That also applies to videos, where the characters face the same issues that the audience does and, if they find a solution there, mimic the viewer's behavior.
For instance, if someone is interested in keeping tabs on their everyday activities but has no idea where to start. To show how our program can help, we use a fictional individual with a similar condition. Now that the issue has been resolved, the prospect should do the same.
Incapacitating Short Spans of Attention
People today just do not have the luxury of reading every word on a website. Every day, we take in so much data that it can be difficult to zero down on specifics and locate what we need. What should I do to fix this? So as to play a video!
Create a brief and visually appealing video that focuses on the most important information and effectively communicates your message to engage and entertain your target audience. It is quick, simple, and doesn't take up much of your time to watch a video.
Let's pretend you have an issue and want to use an app to help you out with just two taps of your finger. You could spend some time reading the frequently asked questions or an essay on the site, but it would take you no time at all to watch a 30-second video instead. Isn't that fantastic? When you're in the middle of viewing a video, you won't click over to Facebook, and we guarantee it.
Post-Production Flexibility and Adaptability
We have already established that marketing using cartoons may save you money. To do this, a simple post-production step is all that is required. Animated videos are like a jigsaw puzzle in that you may simply rearrange the pieces at any point in the process, from pre-production to post-production.
To put that in context, consider what happens when a scene is forgotten during the filming of a live-action video and only becomes apparent during post-production: the entire narrative has to be rewritten, or a new crew has to be hired.
Emotional Investment
Everyone here enjoys watching cartoons. They take us back to a time when our biggest concern was choosing which cartoon to watch next. It's the kind of feeling that stays with you forever. Also, it could be a useful part of your overall marketing plan.
Cartoon video marketing entails more than just eye-catching visuals. One could say that it's the backstory of your company.
A narrative that moves readers and forges an emotional connection between a brand and its clientele. You can watch your entire life unfold before your eyes in only two minutes. Obviously, you need to work on the story's narration and plot if you want the audience to feel that way.
Visual Simplicity
If you're in charge of a firm, or what type of tricky issues to deal with doesn't matter. Just how can I describe things so that everyone can understand? The solution can be found in the use of cartoons in advertising.
The primary function of cartoons is to present situations by means of metaphors. And it is well known that metaphors are the keys to understanding. Animated explanations of complex topics can eliminate the need for cryptic visuals and backstories. It may be sufficient to merely demonstrate the procedure step by step for the audience to grasp the issue at hand.
Distribution Ease
You can now watch your completed video. What should we do now? Spread it around to various online outlets! Anywhere your target demographic may be hanging out online or in person is a fantastic place to release your animated marketing video:
Facebook
Instagram
YouTube
TikTok
Reddit
Medium
Quora
And once your video is live on the internet, be prepared for the unexpected! Since viewers enjoy cartoon videos so much, they are often shared and republished multiple times. More people will view (and like) your content, which will ultimately lead to more sales.
Ready to Get Your Own Cartoon Marketing Videos? – Hire BuzzFlick
Marketing your brand through cartoons seems a bit of a childish idea, but in reality, this is an absolutely amazing idea that has brought a major disruption in the marketing world.
Now many brands are opting for this new marketing approach to not only bring conversions but to offer something enjoyable to their customers to increase the retention rates.
If all of this motivates you, that's great! You should also start incorporating this marketing tactic. But not every organization has a team of video animators or cartoonists. In such a situation, you need to hire a video animation agency to get this task done.
If you are looking for a top-notch video animation studio, then get in touch with us. As one of the par-excellent animated explainer video production companies, we make beautiful, eye-catching and vibrant animated and cartoon videos.
From animated corporate videos to animated music videos, we make it all. We offer various animation style services, including:
If you're interested in any of the services we offer, feel free to get in touch with our expert animators today!
All Things Considered
Cartoon advertising videos can boost your brand's visibility. However, this will not occur if the video is of poor quality, lacks context, has weak narration, or is entirely voiceover. You may accomplish a terrific result with the support of a skilled team of animators and illustrators who will make your tale sparkle.
While you may have thought that cartoon marketing was the perfect marketing tactic before, you now see that nothing is as simple as you thought. That is exactly why we've gathered here! The quality of our cartoon video productions is unmatched, and we know exactly how to make them.
When making a video, we shoulder every responsibility ourselves. We will start with a briefing to get to know your preferences and goals. You'll lay out your entire wish list for us, and we'll devise a plan to make it happen. We will develop a storyline, create a storyboard, do the artwork and animation.
Moreover, we connect with a team of expert voice actors, so your cartoon will not only look but also sound wonderful!
As a Houston animation studio, BuzzFlick is always up for serving clients coming to us from different industries. Feel free to get in touch with us to discuss your next video marketing campaign with us!