Want to grab the attention and eyeballs of your audience? Use these cool video effects in your videos and make them look amazing
In order to become a video editor, you'll need a lot of dedication, hard work, and patience over the course of many years. With that stated, you may be missing out on a few easy wins.
What is a Cool Video Effect?
When a video has a nice effect, it enriches the presentation and takes the video to another level. While some effects, such as fog, smoke, and other pyrotechnic effects, can be applied manually during a video shot, others need the use of the software.
Which Software Do You Need to Use to Create Special Effects?
It's possible to apply effects to videos using plenty of software, including Adobe Premiere Pro, Filmora (free), HitFilm Express ($25), or even Apple's Final Cut Pro ($99). Add interesting effects to your video using one of the many available Play Store applications. Make your videos stand out by using these tools to produce outstanding video effects.
If you're a fan of current music videos, TV shows, and big-budget movies, you'll recognize many of the stunning video effects on this list, but they're more accessible than you may think.
If you follow these tips, you'll be able to add strobe flicker effect, infinite zoom, illuminated footsteps, and many more to your own video projects in no time.
Now it's time to take a look at some of the trending cool video effects. Let's go
Cool Video Effects Every Video Editor Should Know About
The video marketing sphere has become heavily saturated, and it's nearly impossible to stand out in this competitive industry with a simple-looking video.
You need to go out of the box and think of something that can make your video unique and startling. We believe adding these cool video effects can provide you with an edge. Let's check out some of the most popular ones:
Strobe Flicker Effect
Even though persons with epilepsy must be warned before using the strobe-style flicker in current music videos, it's one of those fantastic video effects you'll commonly see at the time when a rhythm drops.
This effect can be achieved in a variety of methods, but Steven Van's tutorial is one of the most straightforward in Premiere Pro. A four-minute video demonstrates how simple this method is to implement.
Glowing Footsteps
Another amusing and eye-catching attempt you see in many music videos right now is the use of glowing footsteps.
VFX artist Ignace Aleya demonstrates one approach to making them in this 17-minute video. He utilizes Mocha, an After Effects tracking application, and he's graciously supplied all of the materials he uses in the lesson so that others may follow along at home with him.
Infinite Zoom
With Infinite Zoom, you can create the illusion of a camera that is always zooming forward by combining and animating many pictures.
Cinecom.net has put together an 8-minute video lesson on how to copy the appearance of the opening credits from the 2011 film Limitless in After Effects. In this reduced form, you may get a sense of how the approach works fast and easily.
Clone Yourself
It seems like one of those fantastic visual effects that only billion-dollar movies could afford, being able to interact with oneself on camera. However, this is a simple task to accomplish with After Effects.
You'll learn how to toss and catch a ball between yourself and your clone in this 23-minute video from Motion Array's Jordan It's possible to construct a convincing scene of yourself interacting with your digital clone if you keep your framing consistent and repeat the action a lot.
Bend Water
Avatar: The Last Airbender has a great video effect that you'd expect to see in a big-budget film like this one: bending water with your thoughts.
Although Production Crate's 13-minute After Effects lesson demonstrates, you can make it yourself in the software. As a bonus, you can also obtain free visual and audio materials for your own projects from the team's website, which covers everything from using a water wand to creating displacement maps.
Energy/Aura Field
In recent sci-fi and fantasy films, auras have become a common visual effect.
And Robot Underdog has a 28-minute tutorial on how to make them. Using After Effects and a variety of plugins and given assets, you'll build an effect based on a scene from Dragon Ball Z: Light of Hope.
Our selection of lessons includes some of the more complicated ones, but the payoff is well worth the effort.
Bullet-Time
To create a sense of detachment between the camera and its subject, "bullet time" has long been one of the most popular special effects. First seen in the Matrix films, when Neo leaned back while bullets flitted around him in slow motion.
One camera and Premiere Pro are all you need to produce this type of 360-degree vision in this eight-minute tutorial from Premiere Gal. When she's finished, she'll show you how she did everything from video herself leaping off a trampoline to final image processing, and you'll be amazed at the results!
Ink Transition
Another video effect you may use is the ink transition, which will make your videos look fantastic. To get this look, all you need to do is mix a number of ink movies and apply certain effects and modifications. Here, you'll learn how to include this fantastic effect in your video.
Masking
You can use this effect to create a transition from one item to another by masking an object. Using a moving item as a mask, you can expose the following clip or object. To disguise, you can use anything from your hand to a moving automobile, person, or plant.
You must first decide on the type of transition you want to use before you can begin generating this effect. As an alternative to using an item or your hand, consider filming the changeover.
Luma Fade
We'll be looking at the Luma fading effect by Peter McKinnon next. Adobe Premiere Pro's built-in effects were used to produce this amazing look.
Using Luma Fade, a transition effect that mixes two clips, the trick is in where the transition between clips occurs. In the video below, Peter explains the technique in great detail.
J Cut
It's time for yet another fantastic video effect: The J Cut. To use this effect, simply cut to the soundtrack before showing the following clip to get your audience ready.
Your viewers will be able to anticipate what will happen in the following clip if you do this. This is a simple video effect that can be used in most of your vlogs and documentaries, and it's easy to make.
Cool Video Effects in Different Video Editing Software
After going through all the cool video effects, you might be wondering which software can help you create which effect. Well, we all know each software comes with its own set of pros & cons, toolset, and functionalities.
Let's take a look at which software offers which cool video effects:
Adobe Premiere Pro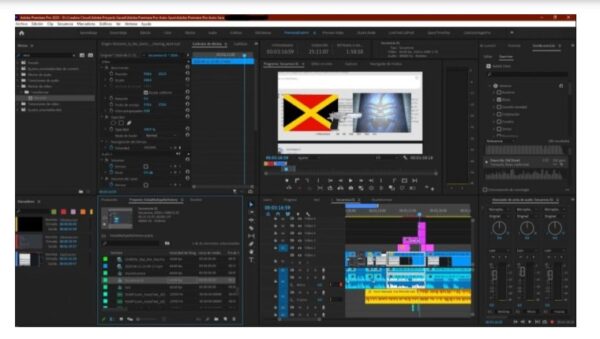 Adobe Premiere Pro is one of the industry's most used tools for adding special effects to videos. The latest version of Adobe Premiere, Premiere Pro, is used to produce professional video effects and motion graphics. Developed by Adobe systems. In this tutorial, we'll show you some of the great video effects available in Adobe Premiere Pro:
Tilt-shift effect
You can use the Tilt-shift effect to make a large object appear smaller than it really is. You can apply this type of effect to give your viewers a bird's-eye view in your video.
Pan and zoom effect
With the Pan and Zoom effect, you can focus on a certain area of a video and make it more visible. Zooming in on a speaker or a certain object, for example, will draw the viewer's attention to that region of the video.
Organic particles effect
You can use this organic particles effect to add snow, stars, dots, or dust to your video in order to give it a dreamy vibe. The only thing you need to do to get this effect is to add some snow or dust or whatever else you need to any video clip.
Filmora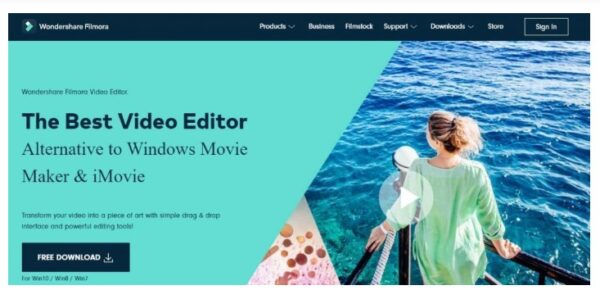 More than 300 video effects are included with Filmora, so you can really spice up your video. Let's have a peek at some of Filmora's stunning video effects:
Split-screen effect
Another common visual effect approach is the Split-screen effect, which allows you to simultaneously display two or more clips on a single screen. Multiple views of the same item are shown simultaneously on the same screen.
Fast motion effect
Shows the development of any process or activity in creative and rapid motion, known as a time-lapse effect. Your movies will play at a faster rate with this effect applied. You may use this effect if you want to illustrate a process, but you can't present it in its entirety in the typical running time.
Slow motion effect
Video clips can be slowed down using slow-motion, which is the inverse of the fast-motion effect. Adding this effect to your vlogs and documentaries is another popular one.
HitFilm Express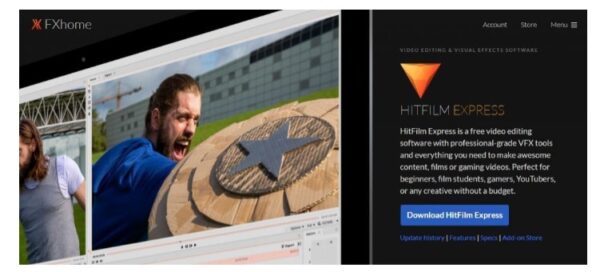 One of the best video editing software on the market now is Hitfilm Express, which includes a wide range of VFX tools and effects. A few fun video effects that you may generate with Hitfilm Express are as follows:
LightSword effect
The light sword combat from Star Wars comes to mind. HitFilm Express now has an integrated LightSword effect that allows you to make your own.
Cinematic style effect
Use the cine-style effect in Hitfilm Express to give your videos a more cinematic feel. While it is accessible in the pro version, this effect is not.
Lens blur effect
Next up is the Lens Blur effect, which adds a gorgeous blur effect to your video shots.
Final Cut Pro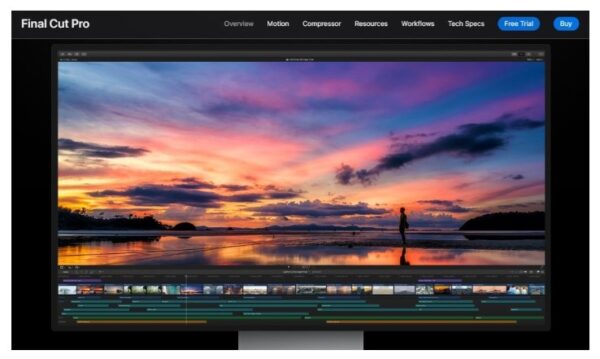 Video editing software Final Cut Pro was created by Macromedia and eventually acquired by Apple Inc. macOS Mojave is the only operating system that can execute this app. Video effects in Final Cut Pro are fun to experiment with:
VHS effect
For a retro 80s/90s vibe, use this fantastic VHS effect on your videos. Your audience will be transported back to the 1990s with this effect.
Dream effect
This Final Cut Pro effect can help you achieve your goal if you're filming a dream scene.
Sunbeam effect
Final Cut Pro has an in-built sunbeam effect that you can use to provide a nice morning sunshine look to your videos.
Need Help with Editing Your Videos? – Consult BuzzFlick
Of course, if you know how to use any of the above-listed software properly, it's pretty evident that you're a pro editor. However, there are times when even expert video editors get stuck; either they have too much on their plate to finish, or something complex pops up.
In this case, we are here to help. As one of the best animation studios in Melbourne, we offer plenty of video animation and production services. We have a dedicated team for each service we offer to our clients.
Each member of our team is well-versed. From scriptwriters to video editors, each one is highly professional and competent.
If you're wondering what we are offering, take a look at the list below:
Video post-production services
Logo animation services
Video editing services
Want to see our latest projects? Visit our portfolio.
Or, just watch the video below:
Closing Remarks
So how was this video editing and cool effects rollercoaster ride? Pretty thrilling right? We hope this insightful guide on cool video effects will be of great help to you, and you must have learned a lot of useful ideas that you can implement on your videos to make them look stellar and kickass.
If you have any further queries regarding video editing, visit our video editing service page. Also, if you want to know how much video editing can cost you, then do give a read to our blog: