Choosing the right video production company is essential to convey your message. This article covers the top video production companies in Cleveland.
Searching for the best video companies for video projects is essential. You need to find a company that creates top-notch videos according to your company's objectives. It is not only about outsourcing your projects to a company, but it's like a partnership.
If you want to work with the most experienced Cleveland video production companies to enhance your communication, we will guide you about video production companies.
Many companies are providing video production services in Cleveland, but it might be challenging to select the right company.
Since digital marketing is continually advancing and it has become essential for businesses to use videos to create a digital footprint. When hiring a company, it is vital to check the portfolio of video production companies.
Here, in this blog, we will discuss the top twenty-one companies providing video production services in Cleveland.
1. BuzzFlick
BuzzFlick is one of the most experienced and credible Cleveland video production companies. We have a team of video experts who create unique and engaging video content that helps brands build their brand image and improve their conversion rate.
Our video experts always create innovative ideas that help organizations tell their brand's story to the audience. We know how to nurture your idea into a visually appealing video that grabs the viewers' attention and builds their trust in your brand.
Manifest awarded BuzzFlick as the most-reviewed graphic design company. We are also among the 15 best video animation companies.
BuzzFlick is providing the following and many other video services to our clients:
2. OSV Studios
OSV Studios offers video production services in Cleveland, with 35 years of experience in video creation. They have created engaging videos that reflect the skills of their team.
OSV Studios assists clients with drone videography, live streaming, and studio and equipment rental services.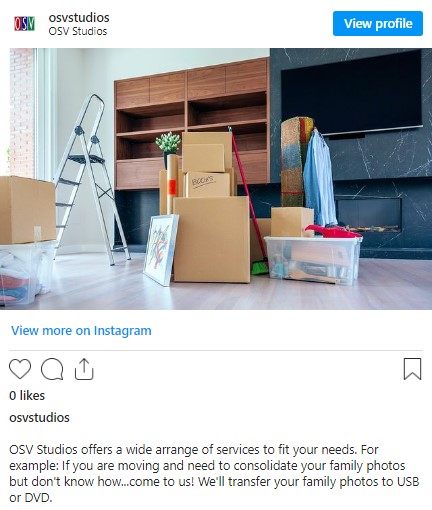 3. BG Video LLC
BG Video is a video production company in Cleveland; they offer video production services that help businesses build their brand identity. They have introduced innovative ways to help their clients convey their message to the audience.
You can also check their audience's feedback; most of their clients have shared positive reviews. One of their clients has shared their experience in feedback: "The BG video team is highly professional, and they guided me with the best solution. The video their team created for my company has boosted my sales by 40%" since I used that video in my marketing campaign.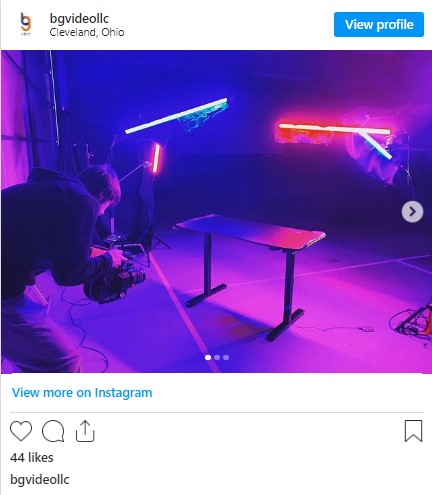 4. David Wolf Of FullREZFilms
David Wolf established the FullREZFilms, a video production company in Cleveland, Ohio. They have 25 years of experience in serving clients. David has worked on many famous projects, including NFL Films, Good Morning America, and more. Cleveland VA Medical Center is one of its satisfied clients.
David aims to serve clients from different industries with top-notch video production services.
5. The Cleveland Film Company
If you are searching for a company that can provide film production in Cleveland, you might impress with The Cleveland Film Company. They are specialized in filmmaking services and assist many companies, brands, and people.
You will impress with their services when you view the work they completed for their clients. People have admired their filmmaking services.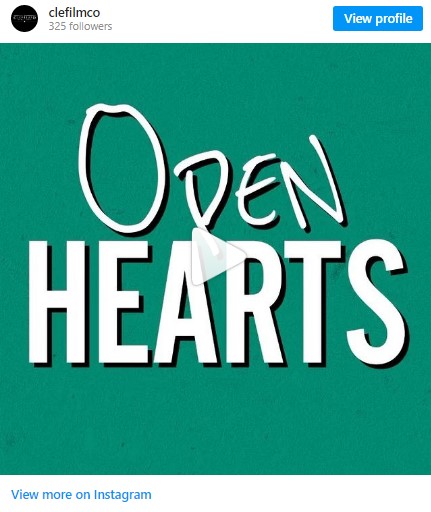 6. Wedding Stories In Motion
"Wedding Stories in Motion" is a video company that came up with the innovative idea of targeting the audience with their wedding video and photography services.
They make their clients' wedding days special with their video creation services.
"Wedding Stories in Motion" has eight years of experience filming the relationship, venue, and emotions of the happiest events of their clients.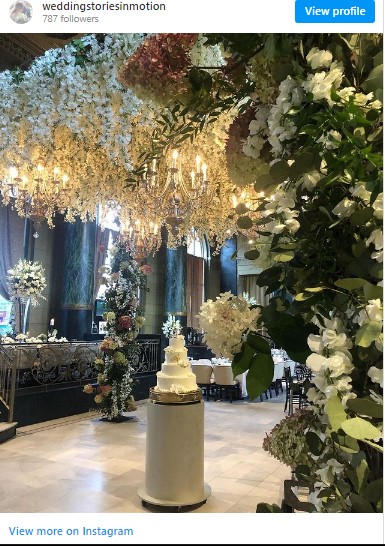 7. Pritt Entertainment Group
Jeffrey Pritt and Ryan established the Pritt Entertainment Group in 2008. They are passionate about marketing, entertainment, production, and sports. Their company is famous in the Ohio video production world.
Pritt Entertainment Group stands out among the top 5 animation outsourcing companies. Their vision is to help clients build their brand personality with creative videos.
They have assisted many companies with their animated storytelling techniques. Many county sports teams, universities, nonprofit organizations, and Fortune 500 companies are their partners.
8. Red Point Digital
"Red Point Digital" is a Cleveland video production company whose portfolio has impressed us. They have delivered some of the best projects. Red Point Digital" has created short films, culinary videos, live sporting events, and many other projects. They also offer animated video services to their clients. Animated videos have become one of the most effective marketing tools.
You might be wondering about the animated video pricing; most animation agencies charge $10,000 to $15,000 for a 90-second animated video.
The company offers its services across the country with its California and Ohio offices.
9. MC Media
MC Media is a Cleveland video production company that assists clients with the video production crew; from lightning support to camera, they help their audience with their services. MC Media enhances your storytelling with a creative video.
Caleb Pritt and Michael established this small company which is based in Cleveland. However, they are offering the services that many larger studios provide, such as video editing services, scripting, post-production, and creative development.
10. The Story Is
The Story Is a video production company in Cleveland, Ohio. As their name reflects, they aim to enhance the brand story of their clients. They worked on video projects with creative and unique ideas and helped organizations achieve their objectives.
Their team ensures to create videos that reflect the corporate values of clients and the brand story that makes their video appealing. They also offer explainer video services to their clients that help them highlight the features and benefits of their products or services.
You might be wondering about the explainer video cost. Most video production companies charge between $1500 to $50,000 for an explainer video.
11. R43 Limited
R43 Limited is offering video production in Cleveland, Ohio. They have created hundreds of videos that help businesses increase their audience engagement.
Their videos include creative animation and beautiful visual effects. R43 offers editing, shooting, and animation services. They have a vast experience in content creation and create top-notch videos with their video expertise.
12. Wonderhouse Films
Wonderhouse Films is doing wonders by triggering engagement and curiosity with its camera expertise. They aim to create projects that give their clients a unique brand personality.
We checked their portfolio, and their projects reflect their creativity and professional work. Wonderhouse Films created video projects for orchestra productions, cleanup projects, and nonprofit organizations.
13. Think Media Studios
Think Media Studios is one of the renowned film companies in Cleveland; the company was founded in 2004. It is a full-service video production agency providing services in Cleveland and Ohio.
Think Media Studios deliver projects that fulfilled their audience's expectations. They offer their clients 3D animation services that help brands in storytelling to their audience and increase audience engagement.
14. Clum Creative
Clum Creative is a Cleveland video production company that collaborates with entrepreneurs, marketers, and in-house creatives to create animation and video content. Their 25 staff and directors team served 600 clients globally with corporate video production and enhanced their marketing.
15. Clockwork 9
Clockwork 9 is a creative agency in Cleveland, OH. Their objective is to assist the clients with creative content that gives a unique experience to the viewers. They provide a wide range of services, including photography, video production, graphic design, and motion design.
They are specialized in delivering the brand message to influence the audience to take action.
16. Garage Creative Studios
Garage Creative Studios is a video production company in Brecksville, Ohio. They offer documentary creation, creative, concept, post-production, production, music composition, and sound design services.
They aim to create content that helps communicate and engage the audience. Garage Creative Studios use motion picture medium to enhance the storytelling of their clients.
17. Pixel Planet Studios
Pixel Planet Studios offers expert storytelling, galactic-class video production, 3D animation services, and motion graphics services to their clients in Cleveland.
They have assisted hundreds of companies with storytelling techniques and video creation that increase their audience engagement.
18. Classic Strategic Media
Classic Strategic Media helps businesses achieve their business objectives with video production services in Cleveland. They have a team of video experts with extensive video creation knowledge. Their video experts understand your requirements and offer the best solution for them.
19. Red Bicycle Media
Red Bicycle Media has more than 15 years of experience serving its clients in Northeast Ohio with film and commercial production. They create an engaging story that gives their clients the best cinematic experience.
James Pizarro established the company in 2005 and delivered video projects that are captivating and emotionally driven. Whether you want a marketing video or a documentary to tell your story to the viewers, they can create a beautiful video for you.
20. Transition Studios
Transition Studios is a video production company in Cleveland. They are specialized in creating video documentaries and assisting clients with their service.
Their video experts have created various famous documentaries that grabbed the audience's attention and helped convey the message to them.
21. Black Valve Media
Hunter Prunty and Evan founded Black Valve Media in Cleveland, OH. Black Valve is a well-known video production company famous among the local industry professionals. Their objective was to serve their clients with high-quality, professional video production.
It is a Cleveland-based company and has built relations with clients across the country. Black Valve is providing professional video production services to clients with their expertise in creating captivating visuals that help brands build their unique brand image on digital media.
In a Nutshell
There are many video production companies in Cleveland, but choosing the one that can fulfill your video project requirement with the best work is challenging. We have discussed about the video production companies in Cleveland, Ohio.
Before choosing a video production company, it is essential to know about the expertise of the top video production companies. Not every company has expertise in all types of video content creation. If you want to create an animated video, you need to connect to a company that can create an animated video with an interesting concept.
Moreover, you can check the portfolio of various video production agencies to check their work and hire one capable of creating your video project. Hopefully, this article will help you choose the right video company in Cleveland for your next video project.
Suggestive Readings: