Have you ever watched an animation video on a website or social media page and wondered, "where do they find such animators who create masterpieces like this?"
Whether you want to talk about your services or create brand awareness – your best bet is the best animation studios in California.
They are known to house some of the best and most talented designers, animators, and videographers who can help you give a boost to your business.
However, because California is a big state, the numerous options can confuse you, and it can be challenging to pick the right studio to do the job for you.
But, don't worry! I'm here today to introduce you to a list of animation studios in California that you definitely trust.
Each studio that I will be talking about today is famous and offers numerous types of animation, which means you can choose the one you like for your next video project!
Their expert animators and artists can capture the essence of your idea and turn it into an unbelievable reality.

The Top Animation Studios in California
These are the top ten picks we have for you. These California animation studios can provide you with the best animated commercials, explainer videos, whiteboard animation videos, or any other type of video depending on what you require.
BuzzFlick
Column Five
VeracityColab
Pixar
Sparkhouse
The DVI Group
BX Films
Kyro Digital
Athena Studios
Titmouse Animation
I'm sure one of these companies will prove to be a great choice. All of these animation studios are famous for their top-notch services.
However, because they're all so famous and great, the decision can be tough. But don't worry, I can definitely offer more help!
Read further to find out what you need to know when you hire an animation studio.
Should You Hire An Animation Studio, An In-House Animator, Or A Freelancer?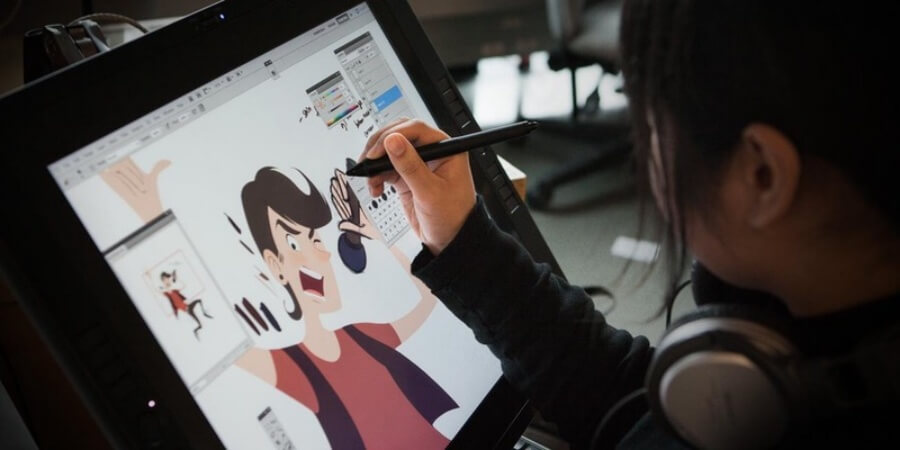 When large or small organizations think about developing a compelling and energizing video animation – they face three options: do we hire one of the best animation studios in California, an in-house team of animators, or a freelancer?
Here are some key differences between the three that will give you a better understanding of what you should choose.
An Animation Studio
Pros:
You will have access to a complete team of experienced animators.
Video development will be smooth.
A company will offer various types of animations like animated explainer videos, etc.
The company will follow a proper procedure and keep you in the loop at all times.
Will entertain edits and accept negative feedback to do better.
Deal more professionally as compared to the others.
Cons:
It might prove to be costly, but the result will be worth it.
An In-House Animation Team
Pros:
You have control over your team.
You can hire one or more animators as needed.
Cons:
Hiring is a lengthy process, and you might not find the best options.
Not every animator can create all kinds of videos (which isn't the case with a company).
A Freelancer
Pros:
It's an inexpensive option.
You can handpick each freelance animator in the market.
They will be available at any time of the day.
Cons:
Freelancers lack experience and skills.
The animators aren't reliable and might abandon before completing the video.
They usually don't appreciate too many edits and constructive criticism.
Now here's what I would advise. If you have a small business or start-up, and budget is an issue, then opting for freelancers might be a good option. But a word of caution here, except for some top freelancers, most can't be trusted easily as they often don't have major work experience or portfolios.
If you are apprehensive of that then my advice is to talk to one of the animation studios in California before you make a decision. I'm sure they will be worth the money and effort.
Choosing The Right Animation Company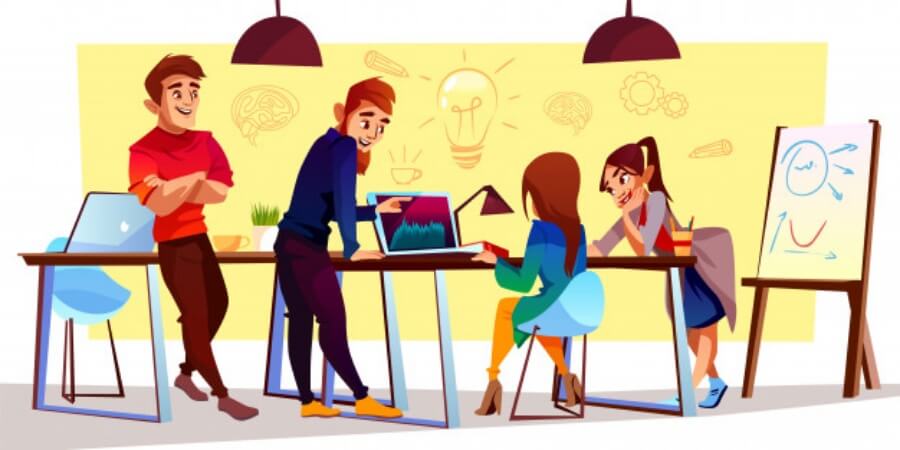 Now, if you're still reading, you've probably decided to hire an animation studio, and that's a good decision!
However, the decision comes with uncertainties and confusion because there are too many great options, and picking the right one is difficult.
Here are some tips you can use when you're hiring an animation company:
Analyze Your Own Needs First
Imagine you decide to go to the market to buy groceries, but wait!
You forgot your list at home, and now you don't remember the important things – what do you do? Go back and get the list to shop. This wastes time, energy, and the fuel you had to invest twice.
Likewise, some companies overlook a little fact, which is analyzing what they need.
Companies need to think about what they want and document it so that when they talk to animation studios, they know what they're looking for easily.
Here's what you should know:
The goal of your marketing campaign.
The type of video you need.
The purpose of getting a video.
Your final budget.
Once you know your requirements, you'll find a company quicker.
Look For A Website
Do you know what the young generation does when they learn about a business? They look for a website.
So, adopt that practice. Before you make a call or set a meeting – search for a website (if you have some companies in mind).
When you go through the website, you'll understand all the services and learn all the insights, which will make it clear if the studio is worth talking to.
Don't just depend on the "I heard this company was good" do your own research.
Check Their Portfolio
The one thing that makes an animation company the best is a diversified portfolio.
Sure, you need a 2D animation company but check all their other services and related projects while you're at it.
What this will do is give you an idea if you should contact the same company again.
Moreover, looking at their animation portfolio will give you an understanding if their animation style aligns with the tone of your brand.
Search For Client Reviews & Testimonials
Never. Hire. A. Company. Without. Reading. Reviews. Period.
You're investing money and time in creating a video that makes it necessary to research your hiring company.
Here's what you can do to gather maximum information on the animation company:
Ask for references and contact details of important clients, and they will give you authentic reviews about the services and professional attitude.
Search for reviews and ratings online from famous websites that are known for rating companies.
Read the testimonials of their clients on the website or social media pages.
Learn Their Specialty
Another way to judge an animation company "by its cover" is to focus on its specialty.
You need a studio specializing in what you need and a company that can deliver uniqueness that sets you apart from other competitors.
For example, some corporate video production companies excel at offering videos with a unique concept that attracts the public and increases the ROI.
Without a doubt, distinctive graphics combined with a compelling concept can turn out to be something very amazing that viewers will thoroughly enjoy.
Work The Triple-A Rule
The triple-A rule – Affordable, Available, and Active.
Affordable – Now, the word isn't related to "cheap" because affordable means hiring a company that can offer you more than what you ask for.
So, you need a company that can give you what you need the budget you have to offer – that's a sign of great animation studios in California.
Available – This refers to how "hands-on-deck" the company you hired is for your company. It reflects on their team's behavior, professionalism, and customer dealings. It also means that they should always be there whenever you need to convey something.
Active – Here, active means how involved the animator team is with you. Do they act on your suggestions? Do they appreciate revisions? Do they accept criticism? And are they true to you and your company's vision? Will they cross mountains like you?
Types of Animation Studios
Like I said before, there are various animation studios in California; however, there are also certain types of studios with different specialties.
Here are some famous types of studios you'll find in the market.
Corporate Animation Studios – These animation studios provide services in the corporate sector to banks, large enterprises, etc. The videos are very formal and focus on services.
Whiteboard Animation Studios – This type of studio excels at offering whiteboard animations, where a hand draws cartoons on a blank canvas, and the video is shot during the whole process. The videos are then adjusted to attract customers.
2D & 3D Animation Studios – 2D and 3D animated videos are the most common types of videos. 2D is any object moving in two-dimensional space, while 3D animation is where objects move in three-dimensional space. Such animations are commonly found in kids' cartoons.
Game Development Animation Studios – Game development studios emphasize creating graphics and animations for video and PC games.
In Conclusion
Phew, glad that's over!
I know the article is extensive, but it will help you in making the right choice.
In the digital era we're living in, most animation studios have managed to specialize in the most commonly used types of animation, and they also keep up with the trends.
I hope you know which animation studio you're going to contact now. Good luck!
You Can Also Check: