You must have heard about explainer videos being extensively used, but are there any benefits of explainer videos? Read on to find out.
You must have heard about explainer videos being used for marketing and promotion. But are they actually a thing? Are there benefits of explainer videos?
Well, according to statistics, 96% of people learn more about a product or service by watching an explainer video. Now you must have an idea how important explainer videos are for businesses and the benefits of explainer videos are beyond measurement.
Imagine you are searching for a product or service online or you come across it on your Facebook or Instagram. Now you head on to the directed website and to your surprise, you find nothing but a plethora of texts and images.
And now to find the actual information about a product or service, you have to navigate through the whole website. Is it a pleasant experience for you? Definitely no.
Now what's next? Will you purchase the product in the first place? Or will you quit the website and scroll on to something else? It's highly likely for you to scroll on to some other stuff online than purchasing that product or availing that service immediately.
The same is the case with your potential customers coming to your website. So, you have to stop relying on texts or images solely to sell your products and use videos to convert more and more visitors into leads and then customers.
And what's better than explainer videos in this scenario?
Well, we will explain explainer video benefits in this article in detail. But first, we will briefly tell you everything you need to know about explainer videos to start with.
"A short form of video content that clearly explains and communicates how a business, its products, or its services work simply to the audience is an explainer video. Often, explainer videos are used for marketing to present the product or service as an ultimate solution to a specific problem an audience faces."
How Explainer Videos Work?
Explainer videos use a combination of moving texts, vibrant graphics, 2D or 3D animation, images, typography, and other media elements to describe businesses, products, and services. In this manner, it becomes helpful for users, audiences, and potential buyers to understand what a business has to offer, how its products work, and what services are valuable without reading a plethora of text-based information.
One of the underrated benefits of explainer videos is that they are versatile. They can be in different animation styles; the most popular one is the 2D animated explainer video which is used widely. Whiteboard, 3D animation, motion graphics, and kinetic typography, are also used widely to create engaging content for explainer videos.
Do you want to up your video marketing game? Do you want to leverage the benefits of explainer videos? Then you need an explainer video production company that knows all the ins and outs of animated explainer video production like BuzzFlick. We are here to help businesses explain themselves efficiently so they can capture a wider audience like a pro. Reach out to us right away to discuss your dreams.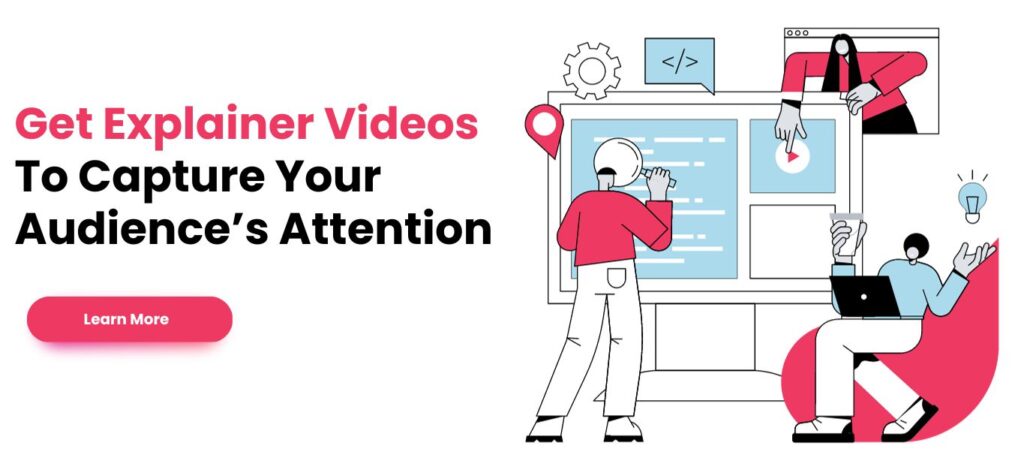 How Does Your Business Get Benefits Of Explainer Videos?
Are you using traditional online marketing tactics to promote your business? Do you want to improve your business's online reputation by using modern tools?
Then look nowhere as explainer videos are amazing when it comes to capturing the audience. Explainer video is an out-of-the-box solution that you can use to enhance your marketing efforts.
Here are some key benefits explainer videos businesses should know about:
Explainer Videos Deliver Information More Efficiently and Effectively
Explainer videos simply outrace texts and images when it comes to the delivery of information faster and more efficiently.
And it is also proven that a human brain can process visuals faster than text by up to 6,000,000% or 60,000 times. That's mind-blowing, isn't it?
Also, it is concerning that an average user on the internet only spends ten to twenty sec on a webpage until or unless they are hooked to compelling content, which is obviously a video, not long-form, marketing-based content.
It means that you have to provide your website visitor with a compelling and strong reason to stay longer without relying on text and images too heavily as this form of content is not any more compelling for most people now.
So, what's the purpose of explaining the whole scenario above? We want to make you understand one of the key benefits of explainer videos; they have the ability to hold your webpage visitor for longer.
Not only animated explainer videos are more visually attractive and draw attention, they work wonders because our brain captures the visual information in explainer videos 60,000 times faster than text-based information.
Explainer videos use audio-visual components effectively to provide your website or social media visitors with a compelling, solid, and convincing reason to stay longer and make your page more valuable.
Look at the 2D animated explainer video of Cambio Wall Systems by BuzzFlick as a perfect example of what we have stated above.
Explainer Videos Act As Your Company's Pitch Everywhere
Screens are everywhere now. From mobile phones to tablets and laptops, your users are tapping and scrolling now and then. According to research:
An average American spends 7 hrs & 4 min on screen per day.
People across the globe spend 6 hours 58 minutes daily on average.
As everything is online, we assume that as a modern-age company, you must have a website, social media pages (Facebook, Instagram, Twitter, LinkedIn), and maybe a YouTube channel as well.
And that's where you can leverage the benefits of explainer videos. You can use them on different marketing channels to the fullest as your company's pitch. As they are best among digital content, explainer videos can represent you online literally anywhere you want.
As every online medium supports video content, you can create a compelling explainer video and share it on platforms like Instagram, YouTube, Vimeo, etc.
According to studies, 97.8% of internet users in the USA are digital video viewers. So, bombarding your online channels with creative, engaging, and comprehensive explainer videos of your company is the safest bet.
Show people your business's perfect visual representation in video format and win audiences like never before. Animated sales explainer videos are very powerful, can you can get incredible monetary benefits by using them.
If you want your business to get the benefits of explainer videos, we understand every aspect of producing them well. We have helped businesses effectively communicate their message, expanding their reach to a wider audience, and simplifying complex concepts through our videos. Contact BuzzFlick today to start discussing your ideas.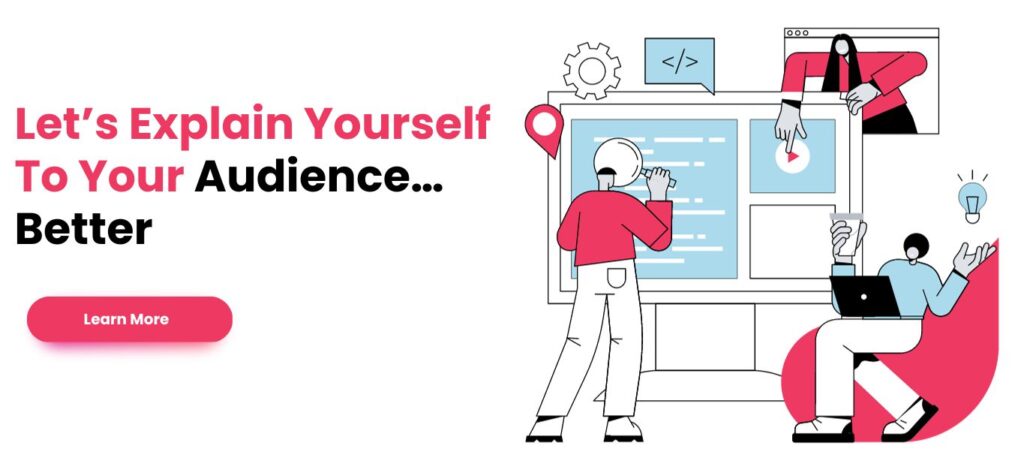 Get Better With Search Engine Optimization With Explainer Videos
Yes, you heard it right. Google loves videos. According to Forrester Research a website with videos on the homepage or any other webpage has more than 50 times the chance to appear on the search engine's first page.
That is why an explainer video is being widely used by businesses on their websites. Either one can use them on their home page or create a dedicated page for explainer videos to use as tutorials.
You can see an example of Slack here. They are enjoying the benefits of explainer videos by using them on their website and getting ranked at the top of Google searches. Their videos are one of the best SaaS explainer video examples.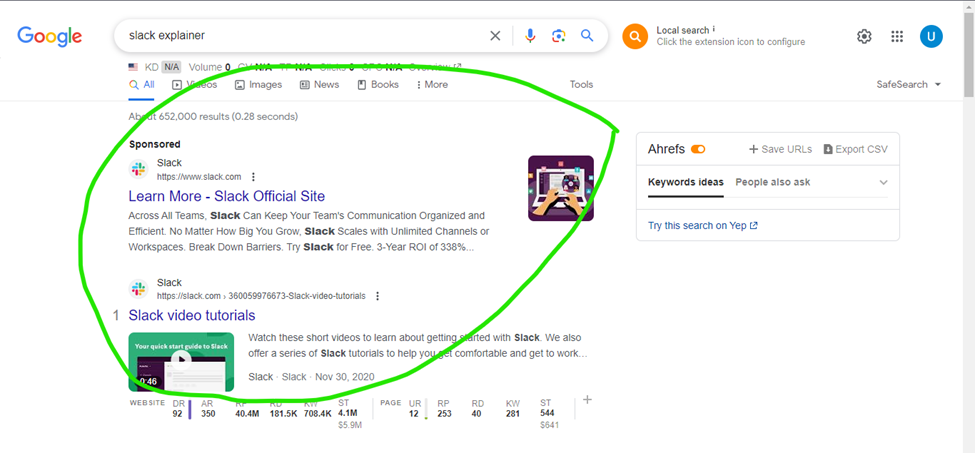 A video on the website's landing page results in 41% higher CTR (Click Through Rate) than a text-based listing. This makes it clear that explainer videos are of utmost help in increasing SERP ranking when you include them on your web pages.
You Can Track Your ROI On Explainer Videos
Your ROI is always trackable when it comes to explainer videos. Every company with a digital marketing team knows how important it is to measure the investment you made in digital marketing assets to know if the strategy is worth it or not.
Thanks to the explainer video its performance can be tracked easily and more thoroughly.
For instance, if you include an explainer video on the website's homepage, you can track its performance by observing the surge in traffic. Similarly, if you have uploaded an explainer video on YouTube, you can see the total views, shares, how many times your video has been watched, etc.
This data will help you analyze your audience's online active time, their content preference, and their interaction level with your brand.
One of our most successful videos, "Process of Animation" has 2.4k views, and it has provided us a valuable insight into the audience of our brand through YouTube.
We learned that through these kinds of explainer videos, we can educate viewers about our services and our brand and hence increase brand authority. The best thing is that they are low investment. Even you can learn and use various software to make explainer videos yourself and save money on outsourcing.
Showcase Your Brand's Culture And Personality Through Explainer Videos
Do you want to engage your audience emotionally with your brand? Then explainer videos should be what you must focus on. With your company's best visual representation, you can explain to your audience your brand, products, and services, along with your company's values, culture, and brand personality.
Do the market research, write a compelling, gripping script, choose the best illustration style, use captivating sound effects, add grooving music, and use attention-grabbing call-to-action to win your audience like a pro.
Even explainer videos are great when it comes to startups. They can showcase their innovations, the team behind their creations, and everything about them through a startup explainer video.
You can go through the example of Kaizo, an AI-powered quality assurance solution company's 2D explainer video to get an idea of an engaging, creative, and captivating video.
We suggest you opt for animated explainer videos as they are creative, fun to watch, vibrant, and captivating, and the audience loves them. You can reuse the animated assets in several videos ahead to set the theme for your video content as well.
Now get captivating explainer videos through BuzzFlick. We're well-versed in all aspects of animated explainer videos to simplify your business, products, and services. Get in touch with us today to kickstart your business growth on digital platforms.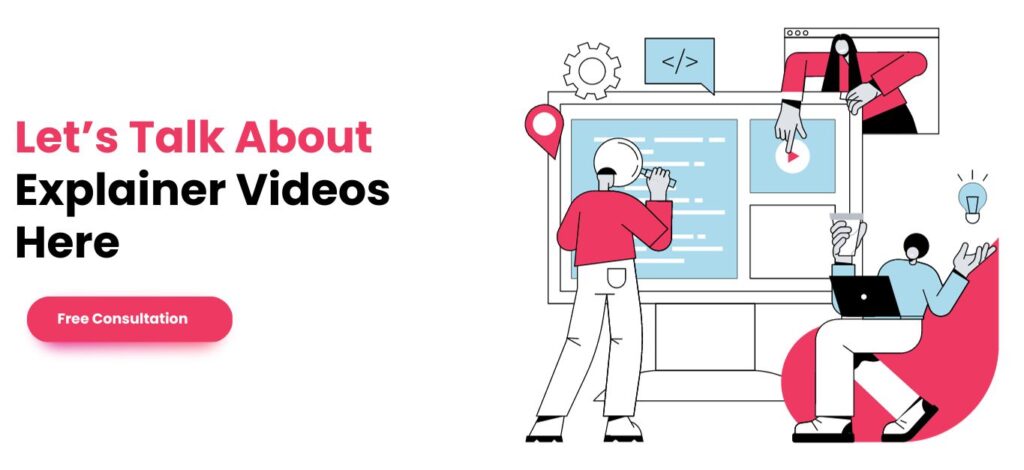 Frequently Asked Questions
What are the Benefits of Explainer Videos?
There are lots of benefits of explainer videos. An explainer video helps you address a problem with an effective solution. You can help the audience understand your brand, products, or services and how you can solve their problem using animated explainer videos. In addition, people watch these videos more as compared to reading text-based content, so you can deliver your message through them effectively.
What Advantages does a Video explainer have for Businesses?
While opting for explainer video production, Keep in mind the following advantages for it:
Explainer videos demonstrate problems and present solutions.
An animated explainer video adds emotional appeal to your brand.
Using explainer videos on your website increases traffic.
You can boost your SEO ranking using animated explainer videos.
Animated explainer videos can be shared on social media and other platforms very easily.
You can simplify complex concepts efficiently using them.
Explainer video production is not so costly and you get a higher ROI on it.
What is the Purpose of Explainer Videos?
The basic purpose of explainer videos is to showcase brands, products, or services in a short-form video for marketing or sales compellingly and efficiently. Businesses nowadays are using explainer videos on their website's landing page or homepage, and even on social media platforms to educate and inform their audience.
What are the Effects of Explainer Videos?
The most positive effects of explainer videos include search engine ranking improvement as well as making the webpage quality superior. It results in increased engagements and an increase in website traffic, making a website favorite for search engines like Google, Bing, etc.
Why are Explainer Videos Important for Business?
Explainer videos help businesses develop a brand's personality which results in increasing customer base. If created with proper planning, all the elements of a video like script, characters, storyline, and animation work wonders together to enhance brand image and personality. Apart from these benefits of explainer videos, businesses can also enhance brand associations.
Key Takeaways
Explainer Videos Are Invaluable: Statistics show that 96% of people learn more about a product or service by watching explainer videos. Making them a crucial marketing tool is beneficial for businesses.
They Engage Audiences: When visitors encounter text-heavy websites without engaging visual content, they are more likely to leave without taking action. One of the major benefits of explainer videos is that they can capture and hold your audience's attention.
Efficient Information Delivery: Explainer videos are 60,000 times faster at conveying information to the human brain compared to text, making them an ideal choice for keeping visitors engaged and informed.
Boost SEO and SERP Ranking: Including explainer videos on your website can significantly improve your search engine ranking. Google favors websites with videos, increasing your chances of appearing on the first page of search results.
Trackable ROI: Measuring the performance of explainer videos is easy, enabling you to track their effectiveness and make data-driven decisions to improve your digital marketing strategy.
Showcase Your Brand's Personality: Explainer videos can emotionally engage your audience by conveying not just what you offer but also your brand's values, culture, and personality. This helps build a stronger brand identity and connection with your audience.
Want a unique, creative, captivating, and awesome explainer video? Who knows better than BuzzFlick how to nail it? Reach out to us today to explain your business better with us.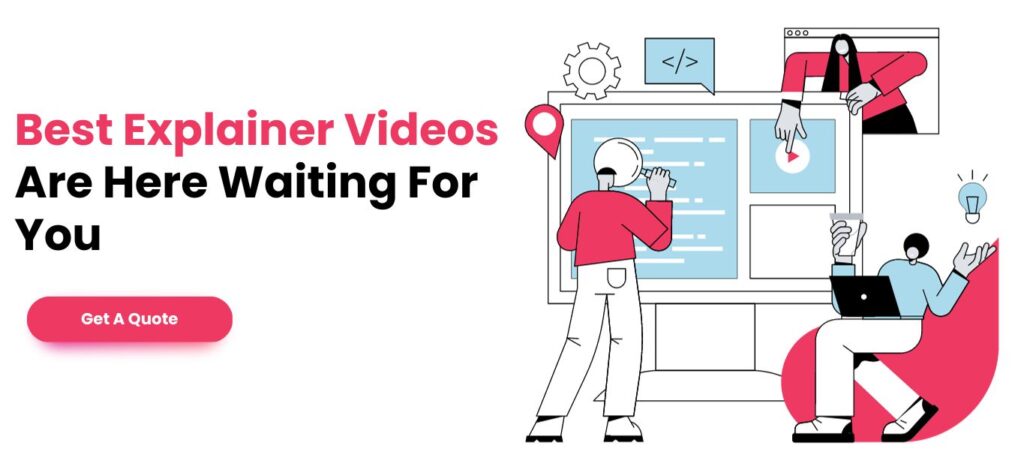 Wrapping It Up…
In summary, there are immense benefits of explainer videos and businesses must embrace them to compete in the digital landscape. Not only do they engage, inform, and convert like no other medium, but they boost the brand's online visibility, improve SEO, and gain audience trust.
Most importantly, you can use them to make your brand's personality shine and foster stronger audience connection. Don't miss out on the opportunity to harness the power of explainer videos in your marketing strategy.