Video is proven to be a 1200% more effective content form in the digital space. Read our blog to learn some of the core benefits of video marketing.
Still unsure why video marketing is necessary? This popular strategy provides a plethora of benefits, ranging from increased visitors to increased income.
Businesses require a variety of factors to thrive: innovative leadership, a compelling offering, and great service, to name a few. However, in today's crowded marketing environment, what your brand truly requires is an inspiring story.
But here is a question: Why Stories, and how can they help?
Stories elicit emotions. They help in connecting with the audience on a personal level. This is why they are a great marketing asset. They can sway our trust, appeal to our nostalgia, and assist us in comprehending complex ideas and information.
In less than three minutes, a truly excellent story can express the complete personality of a company, and brilliant stories can help you become exceptionally convincing.
Why Use Video For Marketing?
Video is crucial to any content strategy because it is portable, memorable, and quantifiable. These are not just the characteristics that make video ideal for an audience that craves brief, engaging pieces, but also the characteristics that make a video every marketer's dream format.
Due to the video's strong visual effects, you can use this marketing asset to explain difficult to comprehend topics; after all, this is content for? Right?
Video content helps to share customer stories and to motivate marketing-specific action such as trials, demos, and subscriptions, to name a few.
You can easily link your videos to the sales they're influencing, and you can discover which assets are truly resonating based on content engagement data. This is the information that marketing so sorely needs in order to quickly identify their most engaged prospects and demonstrate the impact of game-changing efforts.
The Prime Video Marketing Benefits To Empower Your Business
Apart from being a visually appealing medium, there are other advantages to incorporating online video marketing into your digital strategy.
To put it in simple words, the data tell an engrossing narrative. These video marketing statistics demonstrate precisely why so many businesses across a range of B2C and B2B industries are using this profound medium—and why video marketing should be a part of the core component of your marketing strategy as well.
So, without any further ado, let's begin.
Influence purchasing decisions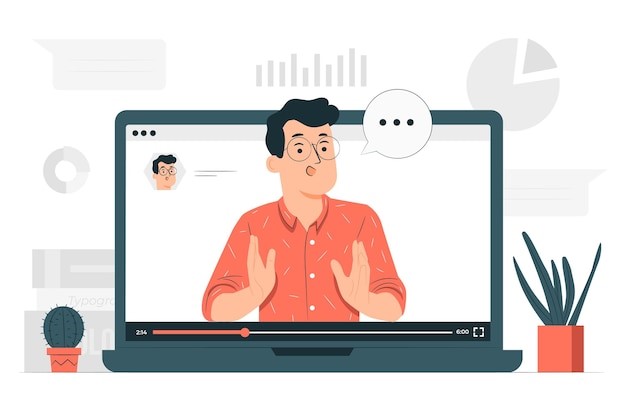 It might be a bit surprising to know, but more than 50% of online shoppers reported that online videos helped them determine which product they should purchase and from which brand.
Moreover, as per OptinMonster, around 85% of customers were convinced to purchase a product or avail service from a brand after watching their video content.
The above statistics prove that video is a phenomenal asset for turning potential leads into customers. But why? Because since the pandemic breakout, people have started shopping online more. Even today, they are still following this practice because it is time-saving.
But we all will agree to the fact that most of us are still skeptical about online shopping. However, using a video can help customers to see the product in action and answer their queries.
It is an ideal marketing asset for resolving remaining concerns and reducing the interest-purchase gap.
Boost revenue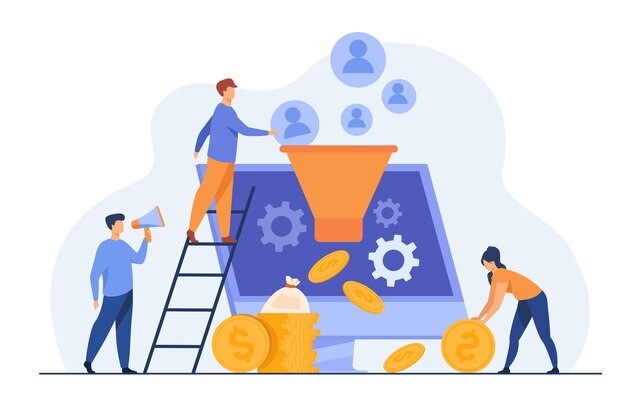 Video is undoubtedly a valuable marketing asset as it heavily influences your marketing and sales processes. It's a perfect medium for increasing brand awareness, engaging visitors with fresh products, generating leads that ultimately boost your revenue.
There more your visitors will engage, the more your conversion rates will increase. Let's take a look at a few statistics that prove the value of video marketing.
According to the research, 78% of marketers claimed that incorporating video in their marketing strategy heavily boosted their conversion rates. Plus, marketers who are using videos to spread awareness and engage with their customers witnessed 49% growth in their revenue by every passing year.
Provide users what they're looking for
A study conducted on video marketing reveals some of the astounding statistics, which are pretty hard to believe, but they are 100% authentic.
One of them when it comes to unboxing something fresh and new, video stands as one of the most preferred forms of content when compared to text or image-based content such as eBooks, blogs, users' manuals, social images, newsletters, emails, etc.
When consumers are in the consideration phase and want to search out the available options in the market, they utilize numerous methods to acquire the right information and make the right decision.
Some of the prime tactics include visiting the brand's official website, inspecting the GMB reviews, searching through the search engines, and watching video content.
Video is one of those mediums of marketing that you can easily incorporate into different places, giving your brand a better opportunity for influencing and convincing customers.
Increase website traffic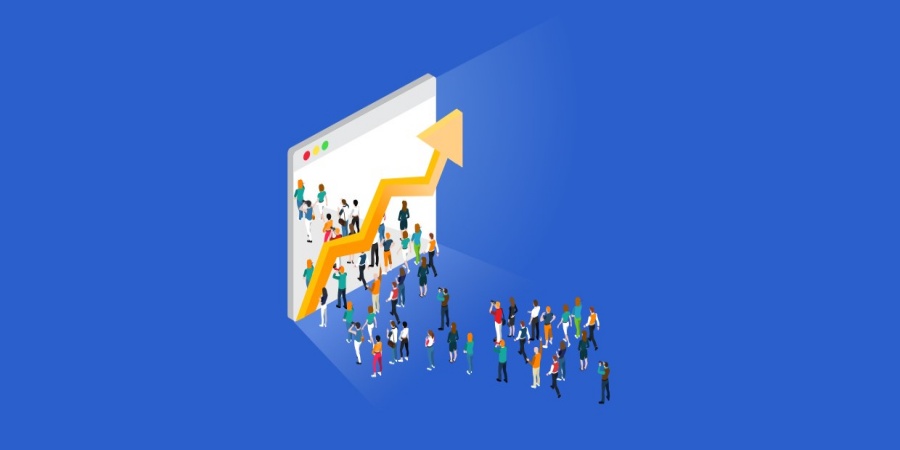 Source: The Growth Agency
If you're looking for a way to drive more traffic to your website but don't have any clue where to begin? We have a profound, everlasting solution for you. If you haven't already started using video content, it's the right time to jump on the bandwagon.
All thanks to the pandemic, the ravenousness for video content has massively increased, and this is the golden time to capitalize on it.
Using video content to drive visitors to your website is an excellent approach to convert brand recognition into inquiries or purchases, even more so if your website is a natural extension of the video content you're providing.
You might not be familiar with this fact, but Google adores websites that have a collection of videos in them. According to a study, websites that incorporate videos on their website acquire 41% more web traffic than websites that don't.
Rank higher on search engine results
Another ground-breaking benefit of video marketing is it helps to improve the organic ranking of your page/website.
As we all know, to improve our visibility on SERP, we follow the popular practice of search engine optimization. The higher your page/site will rank on the search results, the better because it significantly means people will get to see your page more if they search a relevant query.
As we already know, the appetite for video content is rapidly increasing, and video has become one of the most powerful SEO tools. To support this statement, we conducted research, and we concluded that when you search a query on Google, it also displays a video thumbnail just next to the search results.
And as per our research, there are more chances that users will click on those video listings than blogs. The presence of a thumbnail makes the standard snippet into a rich snippet which tends to have higher click-through rates.
As per the statistics, a landing page with video content has 53% more chances to rank on the first page of search engine results.
The above number makes it pretty obvious why it's imperative to use online video marketing. And this is not it; there are some more advantages of video marketing.
So, hold on to your horses; we are moving ahead.
Crush email open rates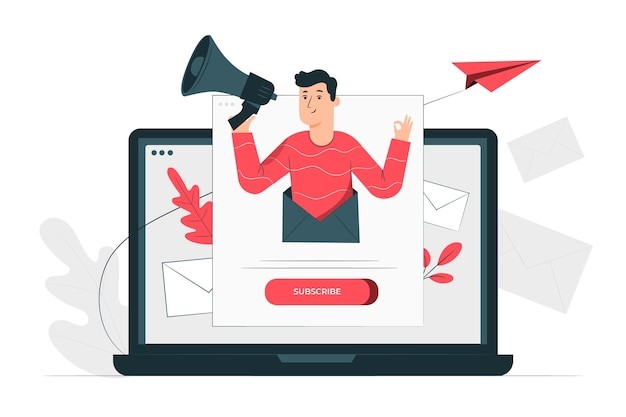 Email marketing is considered to be the Greek God of digital marketing. It's often considered a useless marketing strategy. Well, that's just a myth.
Email marketing is still alive and kicking. It's still one of the most common mediums used for formal communication in the corporate space. Around 3 million emails are sent every hour, and it's one of the effective ways to cut through the noise and mark your stance.
However, you are also aware of the fact that your customers get thousands of emails every day, and of course, they don't have time to check each one of them. Does that mean you should stop sending emails? No, not all at.
This means you need to do something unique to grab your audience's attention. You can start by using a creative and catchy subject line. What's else can you do to be distinctive from the crowd? Any ideas?
Well, we have.
Adding the word 'VIDEO' is one way to stand out because, as per the statistics, adding the word video in your email subject line can increase your open rates by approximately 19% and also massively decreases the unsubscribes ratio by 26% which is pretty phenomenal.
And if you can put a little more effort and add a video in your email, it can boost the click-through rate by 200 to 300%.
Pretty unbelievable, right? But that's true!
Do I need to say more? All the benefits of video marketing I have mentioned till now make it crystal clear why it's highly incorporate videos in your marketing strategy.
Do You Need A Stellar Video? – Contact Our Video Experts
As we know, videos are one of the most effective types of content that businesses are now incorporating in their marketing strategy massively. However, not every organization has a video production team onboard due to various reasons. Some don't have the space or budget, and the rest prefer to outsource their video marketing projects.
If you're searching for a video animation production studio, hire BuzzFlick, one of the best Seattle animation studios offering profound video animation and production services.
We have a team of video and animation experts capable of producing engaging, interactive, and high-quality videos. From animated explainer video production to custom whiteboard animation production, medical video production to music video production, we do it all without breaking your budget.
In Essence
The scope of video marketing is drastically growing. Honestly, the only thing that's stopping you from jumping on this bandwagon is your imagination.
There are several alternatives available to you, ranging from using Facebook live to making how-to videos.
So, what are you waiting for? Jump on the bandwagon today, break all boundaries and scale your business.
Benefits Of Video Marketing – FAQs
What is the core purpose of video marketing?
Video is an effective marketing asset used for telling stories and promoting your brand's products and services. Video helps in improving the engagement rate on your social and digital channels, educates your audience, and helps you to explore a new consumer base.
Why is video content a great marketing tool?
Video is proven to be the most useful and helpful type of content that helps buyers fully understand a product or service. According to the research, 84% claimed they were able to generate more leads using video content.
How many marketing video types are there?
There are plenty of marketing video types. Some of the popular ones include subtle branding videos, product and services videos, testimonial videos, product review videos, spot videos, to name a few.