This might come as a surprise to you, but not every voice we hear online comes from a human tongue in this technocentric era.
As artificial intelligence continues to grow increasingly advanced, organizations are finding an increasingly wide range of uses for the technology – including producing AI voices.
From narrations to podcasts and everything that falls in between, these synthetic voices are used nowadays to produce a wide range of materials.
So whether you're trying to choose which type of text-to-speech solution is best for your own listening preferences or the suitable one for your next project, there are a couple of important factors that one should consider before making the final decision.
Moreover, there are innumerable numbers of AI voice generators available in the market that any sized business can easily use.
Today in this article, we will take a look at the following:
What do advancements in AI mean for the voiceover industry?
How are they different compared to the voiceovers produced by professional voiceover artists?
And lastly, which AI voice generators are the best ones?
So, without any further ado, let's get started.
What are AI Voices?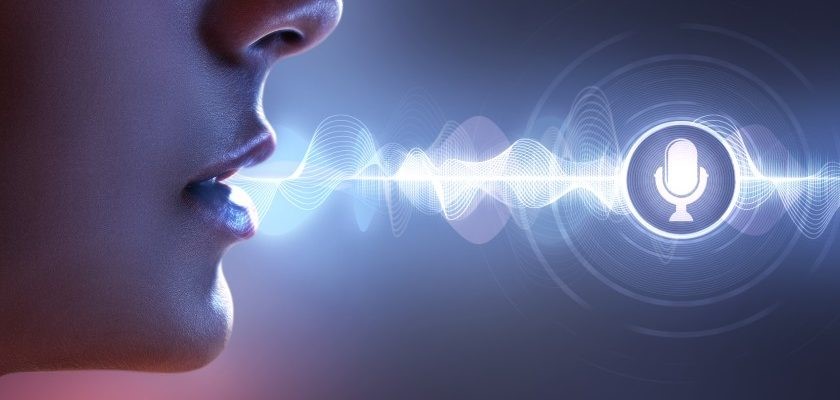 Source: ReadSpeaker AI
Artificial intelligence voices are voiceovers created by a voice-generation system trained by machine learning to sound like a human speaker.
Robot voiceovers are made from a library of pre-recorded phrases. However, the audio produced by this technique is choppy and unnatural, making it instantly obvious that it is a robot voice.
However, thanks to deep learning algorithms, AI voice technology is now capable of producing a far more lifelike voice.
Well-known applications of AI voiceover technologies include voice assistants like Amazon's Alexa and Apple's Siri.
The voice synthesis technology developed by companies like WellSaid Labs, which can turn digital text into natural-sounding speech, is yet another excellent application of AI.
Both make use of artificial intelligence speech technology to create recordings that sound more human and, thus, more appealing to the ear.
What are Voice-overs?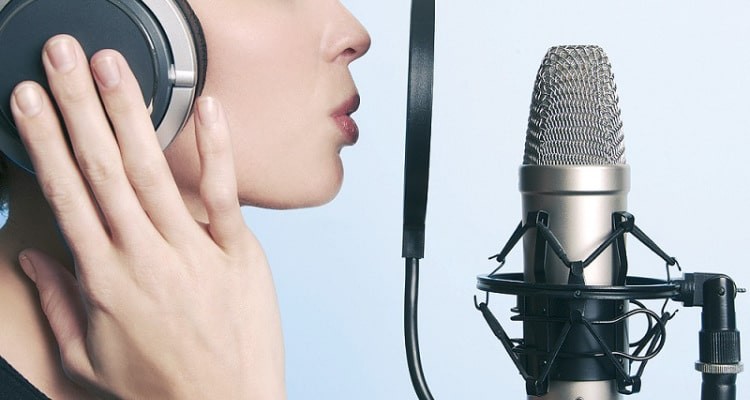 Source: Industrial Scripts
The term "voiceover" refers to any narration that was recorded using a human voice actor.
Voice-over artists still record themselves reading the script for the majority of pre-recorded media, including audiobooks, podcasts, and advertisements.
Freelancing as a voice actor is still a lucrative field. But artificial intelligence voices are replacing human voice actors now.
The Core Difference Between AI voices and Voiceovers
When compared to using human voice actors, the production time and cost of using AI voices for audio are drastically reduced.
In contrast to the time-consuming and sometimes expensive process of creating a voiceover, text-to-speech software can instantly transform any text into human-sounding audio.
It is also a lot simpler to edit and update an AI-generated voiceover than it is to edit and update a voiceover that incorporates actual human voices.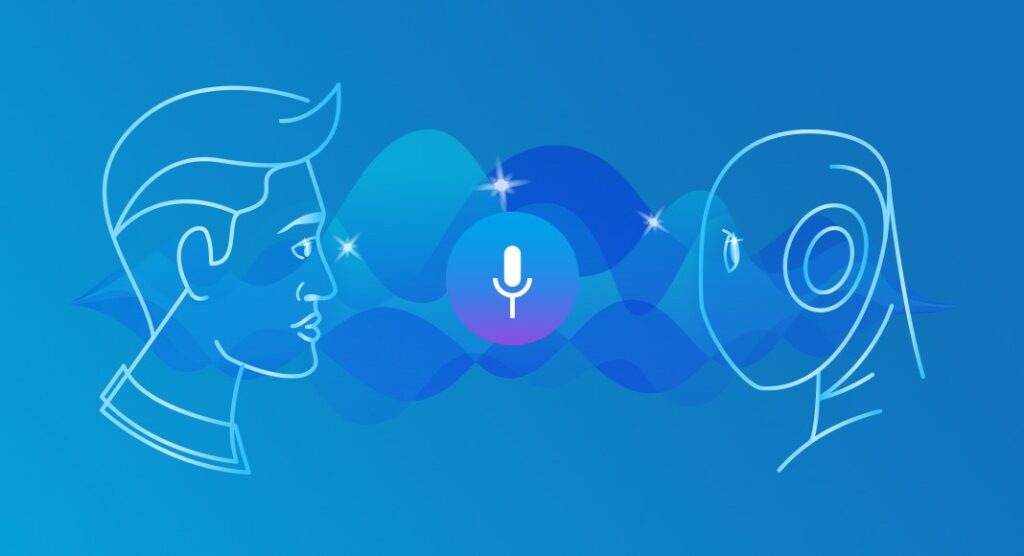 Source: Voices
The use of AI voice generators is on the rise as organizations realize the benefits of quick response times and reduced costs.
However, there are still a few pros to working with voice actors, as well. As deep learning technology continues to advance, AI voices are getting better and better at producing high-quality, natural-sounding audio—but they still aren't able to match the full capabilities of a talented voice actor.
Traditional voiceovers typically sound slightly more natural than AI voices because a voice actor can still identify things like tones and accents more effectively than an AI voice generator.
The Best AI-voice Generators You Should Try Out
In today's highly advanced world, you can literally mimic any type of voice, and the process is fairly simple. All you need is a good AI voice generator. Unbelievable right?
Let's explore the best AI voice generators available in the market:
1. WellSaid Labs
If you're looking for a solution that converts text to voice in real-time, then WellSaid is the ideal one to go with.
It is one of the most emerging AI voiceover generators that can create realistic and compelling AI voices for different types of digital content.
What's more exciting about them is they have a whole team of voiceover artists, and you can choose which artist or artists you want for your project.
All in all, their secured systems are built to protect user privacy.
Here are some notable features of Well Said:
High-quality narration in real time
Choose voices from an extensive library
Build your own voice using WellSaid Avatars
Share your project with your clients and teammates
2. Synthesys
With only a few clicks, anybody can turn their computer into a professional AI voiceover or AI video maker with the help of Synthesys, one of the most popular and powerful AI voice generators.
Text-to-voiceover and video-to-voiceover algorithms have been at the forefront of development for this cutting-edge technology.
Just imagine how effective your website's explainer videos or product tutorials would be if they featured a genuine human voice.
Using Synthesys' Text-to-Speech (TTS) and Text-to-Video (TTV) technologies, your script will be transformed into engaging and exciting media presentations.
One can take advantage of a wide variety of features, such as:
You can pick from a variety of expert voiceover artists
Produce and market an infinite supply of voiceovers for any need.
In contrast to similar services, the voices are quite natural.
Put to use in any number of marketing mediums, including videos, letters, animations, explainers, social media, TV ads, podcasts, and more.
P.S.: If you're looking for a professional animation studio, then do give a read to our blog on the best animation video production companies.
3. Murf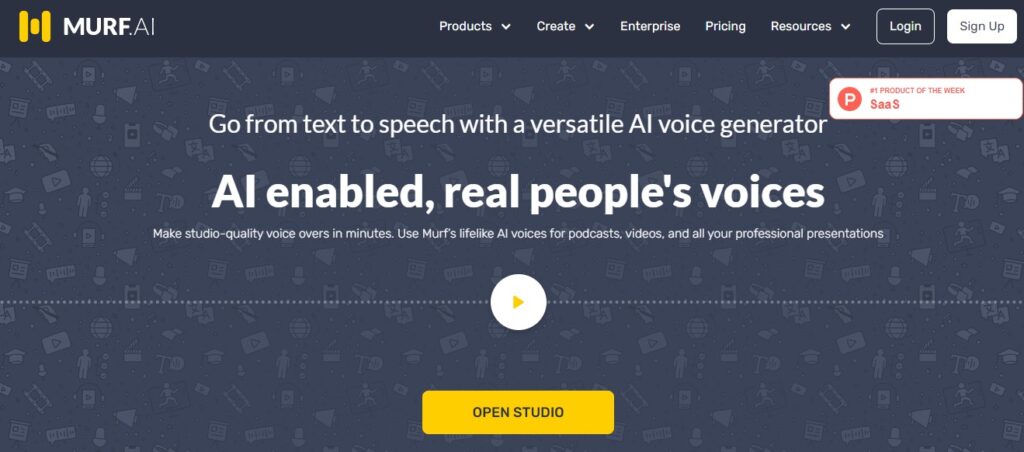 One of the most efficient and impressive AI voice generator tools is none other than Murf. It enables the user to convert any type of text to speech, dictation, and voiceovers.
Users working in the fields of product development, podcasting, education, and business will find it particularly helpful.
Murf generates authentic voices quickly and easily. Once implemented, they can be put to use in essentially any industry.
Murf's versatility stems in part from its extensive voice collection, which includes over 110 voices in 15 languages.
Some of Murf's most notable features include:
A vast collection of voices and translations
Methods of expressing one's feelings through one's voice
Adjust the pitch and timbre of your voice.
Allows for input via both voice and text
4. Listnr

Listnr is an AI text-to-speech voice generator tool that converts text to speech in various formats, including genre selection, pauses, accent selection, and more.
Listnr's ability to generate an embeddable, fully-customizable audio player for use in audio blog posts is a major perk.
The listening experience on Listnr is tailored to each user's habits and tastes. It is also a wonderful tool for making, maintaining, and publishing podcasts.
Listnr is a great way for podcasters, both professional and amateur, to earn money through advertising.
Distribute and convert audio with commercial broadcasting rights on major global platforms like Spotify, Apple, and Google Podcasts with the help of the AI voice-generating tool.
Podcasts on Listnr are available in more than 17 languages, and blog entries can be translated into a wide variety of languages with the help of artificial intelligence.
Listnr also allows users to read-listen and watch-listen, which can significantly increase their conversation rates.
Some of Listnr's most notable features are as follows:
Embed customizable audio player
Personalized to each listener
Improves conversion rates
AI voiceovers for YouTube, blog posts, and audiobooks
Audio analytics
5. Lovo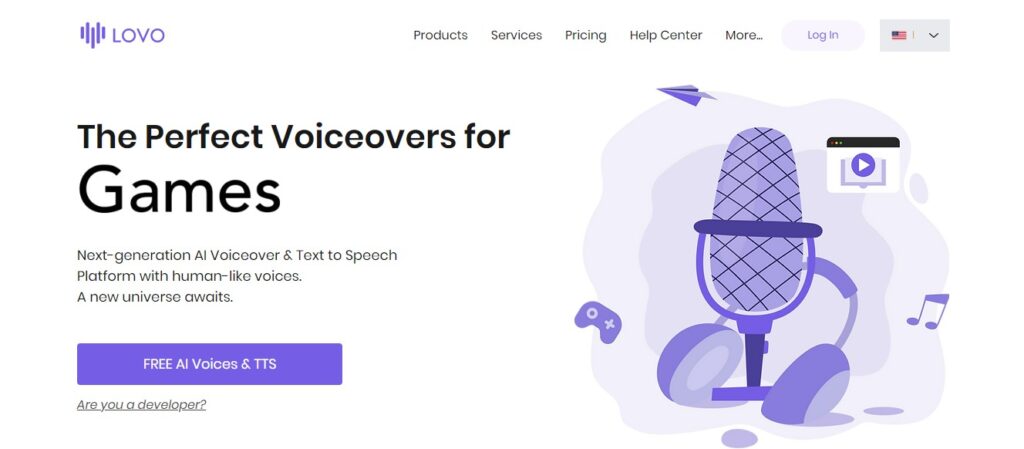 Lovo is another powerful AI voice generator. The technology is developed for individuals who do not wish to record their own voices, making it ideal for those working in the gaming, advertising, e-learning, and audiobook industries.
Lovo imports text and then uses AI to transform it into natural-sounding voices.
Some of Lovo's most notable characteristics are as follows:
Over 180 voice collections in 33 languages
Voiceovers from text
Customized voice skins
Human emotions with every voice
Voice cloning
You must know: Not every video production company produces training videos. If you're looking for one, then check out our listicle blog on the top-rated training video production agencies.
6. Play. ht

Play. ht is an advanced AI text-to-speech generator that uses AI to produce audio and voices from IBM, Microsoft, Amazon, and Google.
The solution excels in turning text into realistic voices, and the resulting voiceover can be downloaded in MP3 or WAV format for your listening pleasure.
Play. ht is a real-time solution that can quickly transform any text you input or import into a genuine human voice based on the voice type you select.
Later, SSML tags, speech styles, and pronunciations can be applied to the audio for an improved listening experience. The likes of Verizon and Comcast use Play. ht.
Some of the Play. ht's most notable features are as follows:
Convert blog posts to audio
Integrate real-time voice synthesis
Over 570 accents and voices
Realistic voiceovers for podcasts, videos, e-learning, and more
7. Speechmaker

If you're looking for a powerful text-to-speech tool, Speechmaker is an excellent option. It only takes three simple actions to make a professional-sounding voiceover.
Speechmaker's text box allows users to input their information and a script, which Speechmaker then analyzes to produce natural-sounding speech that can be previewed and downloaded.
The artificial intelligence voice generator adjusts the voice's pitch and tone to match the dialogue.
Some of the Speechmaker's most prominent features include:
Auto-save feature
Over 50 high-quality voices in more than 20 languages
User-friendly
Natural and human-like voices
8. Streams Speak
When it comes to voice generation using machine learning, Streams Speak is an excellent option. The text-to-speech produced by the web-based voice generator sounds very natural, and the tool's straightforward interface is great for novices.
One of the most impressive applications of machine learning is Streams Speak, which can produce text files with up to a thousand characters.
An issue with Streams Speak is that it only provides English-generated speech. That being said, it provides you with three distinct pronunciation options.
Some of the most prominent aspects of Streams Speak are as follows:
Free to sign-up and use
Generates speech in three steps
Allows SSML (Speech Synthesis Markup Language)
Three different English-speaking styles
Why are AI voices Good for Voice-over Industry?
Though AI and other forms of disruptive technology might be intimidating, there are multiple reasons why AI voices are really a good thing for the voiceover profession.
In the past, only huge corporations could afford to hire professional voice actors to record professional voiceovers, but now businesses of all sizes can do so using AI voices. Many fascinating endeavors have emerged as a result of this that would not have existed before.
For those in the voiceover industry who worry that artificial intelligence (AI) voices will drive them out of business, rest assured: while AI voices can get very close to sounding human, they will never be mistaken for the real thing.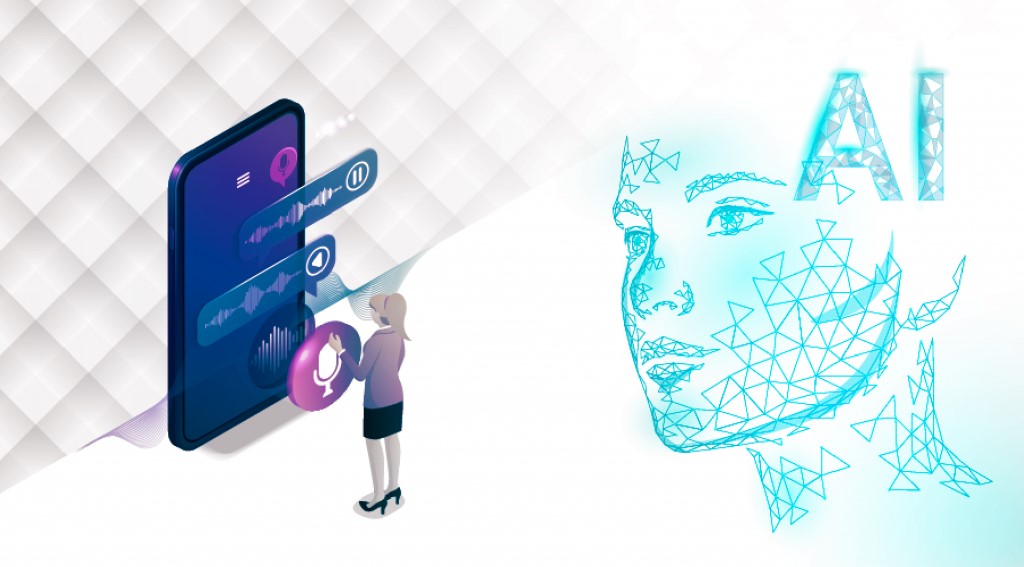 Source: Analytics Insight
However, voice actors are still an integral part of the voiceover industry, and they can create the best possible narrations for businesses that are willing to invest the time and money required to work with voice actors.
This is great news for voice actors who would rather work on ambitious projects rather than mundane ones that an AI voice could handle.
The advent of AI voices is not only good news for the voiceover sector but also has many additional advantages.
For those who have trouble reading text on a screen or who have trouble reading at all, tools like Speechify can make it possible to convert any digital document or webpage into speech. As a result, there will be a greater need in the future for those who can read written material.
Because of these benefits, AI voiceover technology is here to stay; if you're a business owner interested in incorporating more audio into your marketing strategy, you have a number of options.
Parting Words
AI voices are expected to play a pivotal role in the future of the voiceover industry due to the time and cost savings they provide as well as the steadily improving voice quality that these voice generators can provide.
As a video animation agency, we have been trying out different AI voiceover solutions, and we found WellSaid one of the finest AI voiceover generators.
Don't believe us? Visit their website and try it out yourself!
On this note, we end this insightful blog. We hope you enjoyed reading it. If you have a video idea in your mind, feel free to reach out today!
Other Useful Articles: