As Christmas is just around the corner, many brands will release their commercials this year. Read our blog to explore some of the iconic Christmas commercials ever made.
The onslaught of holiday-themed advertising always serves as an early indicator that the winter holidays are near.
The last few months of the year are when businesses put out their best work, from advertising firms to department shops and toy manufacturers, all in an effort to get us in the holiday spirit (and, of course, convincing us to buy their products) As a result, at least a few of the commercials from years past likely hold special places in your heart.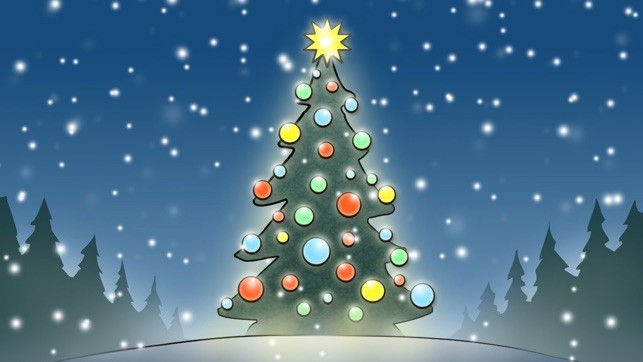 To help you get into the holiday spirit, we've compiled a collection of our all-time favorite advertisements for the holiday season.
The ones that have lasted with us through the years and that, although only a few minutes long, fill our hearts with Christmas cheer right away.
Here are some of the greatest Christmas Commercials ever made. Some of them are funny and lighthearted or touching and sad.
Let's watch and learn more about them turn by turn!
Hershey's "Holiday Bells"
You've probably watched this wonderful treat a hundred times or more because it's a classic. Since its premiere in 1989, this commercial featuring red and green Hershey's kisses bouncing to the tune of "Jingle Bells" has been shown often on television. It's easy to remember, distinctive, and everlasting.
Apple "Frankie's Holiday"
Although it has only been around for a few years, this commercial for Apple has quickly become a classic. Frankenstein, who really gets into the holiday spirit, is shown composing a song on his iPhone 7 before performing it for the townspeople in a touching scene that will make your heartache.
Beautifully shot, the ad's message of inclusivity might bring together iPhone and Android users worldwide.
Folger's "Peter Comes Home"
You may also recall the legendary Folgers ad, "Peter Comes Home," which initially aired in 1986. When Peter arrives home, the family is still sleeping, so he makes a pot of Folgers coffee to wake them up.
This commercial will have you just as pumped for Christmas morning as the first time you watched it, despite the inevitable low quality of any version you find online.
M&M's "Meeting Santa"
Perhaps the most memorable commercial from the '90s features the first meeting between everyone's favorite M&Ms and Santa. In this commercial, however, Santa is just as astonished to see the M&M's as they are to see him, making for a delightful twist that sets it apart from others in which famous people see Santa.
John Lewis's "Man on the Moon"
John Lewis, a British department store, has advertising experts that know how to make a perfect holiday commercial. Their commercials are among the most-watched holiday-themed videos on YouTube, and the day they are aired is practically a holiday in and of itself for many people who celebrate the season.
If you're seeking more heartwarming stories to watch following the John Lewis "Man on the Moon" ad from 2015, there are many more where it came from on YouTube.
P.S: If you also want to create a commercial for your company and worried about the cost then do give a read to our insightful guide on 30-seconds commercial video pricing.
Sainsbury's "1914"
The "1914" commercial for British grocery company Sainsbury's depicts the events of Christmas Eve in Europe on the eve of World War I.
The sounds of "Silent Night" floated through the air while British and German soldiers fought on opposite sides of the trenches, and the two armies briefly celebrated Christmas together.
It's a chocolate bar commercial, but it does a fantastic job of teaching us about the past and getting us thinking about how we can all benefit from sharing. Sainsbury's also created a short video explaining the backstory if you're interested.
Coca-Cola "Catch"
The Christmas celebration and Coke advertisements go together like polar bears and snow, and the company's ad campaigns featuring polar bears are particularly well-liked. Polar bears have been putting us in the holiday spirit for decades by sipping Coca-Cola advertisements in front of snowy backdrops.
Campbell's Soup "Snowman"
Before Disney's "Frozen's" summer-loving "Olaf," there was the Campbell's Soup snowman who merely wanted a hot meal to enjoy around the winter holidays. Even if the snowman is dissolving, that Campbell's soup is definitely "M'm!" M'm! Good!"
Edeka "Homecoming"
In a similar vein, this German advertisement for grocery chain Edeka is not very old, yet it is already one of the most-viewed Christmas commercials on YouTube. In 2016, the commercial "Homecoming," which portrays a tragic story with a beautiful conclusion, was published and quickly became a viral sensation. This is a tearjerker, so be prepared with some tissues if you've never seen it before.
Hallmark "Tom's coming for Christmas"
With a focus on the importance of family over the holidays, this Hallmark commercial is another one with a seemingly depressing finish. Everything about this advertisement, from the house and clothing to the narrator and music, will evoke your most cherished Christmas memories.
P.S: As the festive season is just around the corner, you can also create soul-stirring commercials to connect with your audience on an emotional level. As one of the prime video animation companies, we are offering discounts on all such videos. If you have any ideas, feel free to reach us out!
In Conclusion
We hope you enjoyed all the Christmas Commercials we have listed in this blog. These are only a few of them; there are many more.
As 2022 is about the end, let's all forget the miseries that this year brought for us. Let's join hands and celebrate all festive seasons with our loved ones and hope for a better future.