Discover the factors influencing the cost of promotional videos. Get insights into pricing strategies and budgeting for effective marketing campaigns. Find out 'How Much Does a Promotional Video Cost?' here.
It's 2023, and everybody is watching videos!
Not so surprisingly, we've seen a massive surge in number of promotional videos. Brands are creating and sharing engaging promotional content to gain more traction and stay ahead in their marketing game.
What's even more fascinating is that AI-powered videos are the primary driver of this new trend. Perhaps, it has got to do with promotional video cost which has been made seriously affordable with the production of AI-generated creative assets at scale.
What's worth knowing is that according to Think with Google, more than 33% of shoppers say that they made a purchase after being informed with content on YouTube. That shows the massive potential for promotional content.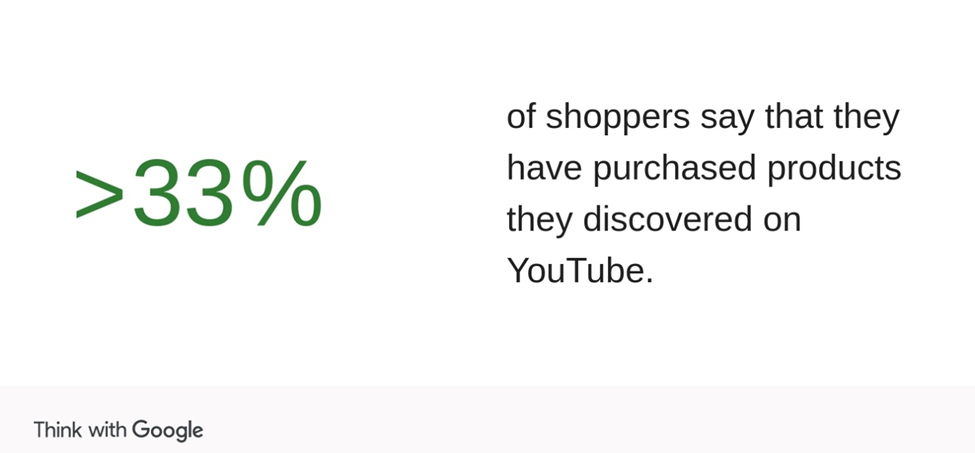 Knowing that promotional content is essential for any brand today, marketers today should not hold back from producing highly relevant promo ads to pique interest of buyers and build an audience for their brand.
But what seems to hold them back is this perception that video ads are expensive. So, to help you navigate your way through estimating promotional video cost, we've created this comprehensive guide.
We won't just cover what's already there on promotional video production cost, but also give you the most minute of estimations even for a 30-second promotional video cost.
So, without further ado, let's jump right in!
Promotional Video: Why invest in producing promos?
Primarily, a promotional video is a short message directed at your audience to engage them with your brand. The video here may be really concise or even last for a few seconds. It's totally up to the creatives.
Promo video may serve the purpose of educating prospects about your product, arouse excitement for a new launch or an upcoming sale, or even invite them to a mega brand event. Promos are great to draw attention instantly and even make people develop a strong emotional contact with your brand.
A promo may not necessarily derive conversions as its primary function is to raise awareness and gain interest of your viewers. Promos should entice people on an emotional level, giving them a moment of awe. So, that your brand becomes memorable to them.
That's one major reason why you should invest in producing promos. Moreover, with the growth of social content creators, promotional videos or branded content and creator partnerships have picked up steam. And brands have dived into the pond to make the most out of it.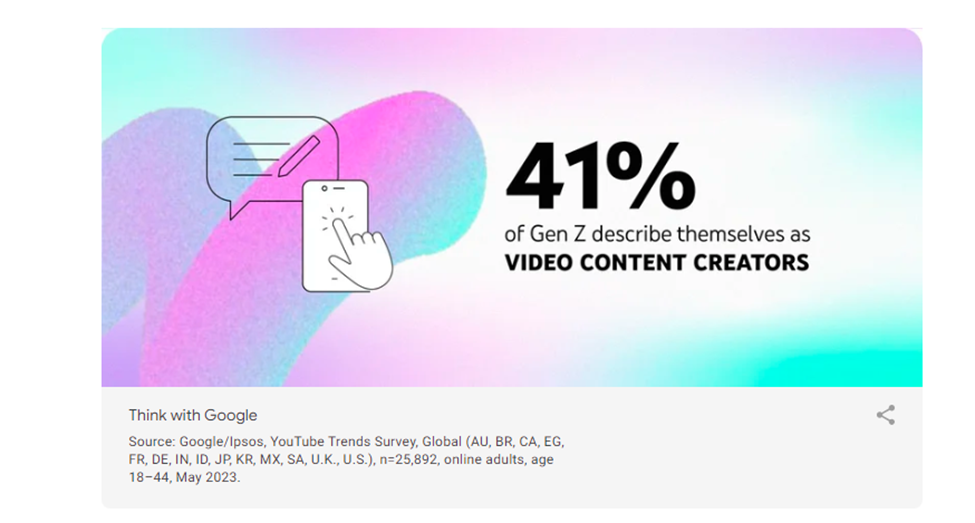 Interestingly, if your target audience is Gen Z, know that a healthy proportion of this group considers themselves as video creators. So, if you wish to address them personally as a brand, you have to invest in promo video as your primary creative asset. Video is the way they communicate.
Do you wish to connect with them on an emotional level?

Besides, with so many customers out there, most video agencies are offering promotional video production to meet this ever-growing demand of content. As a result, promo production is not just readily available, but after several years, promotional video cost seems highly affordable
Recommended Readings: How to create a promo video?
Promotional Video Cost: Price Brackets
Promo video pricing is relatively new to brands that have been investing in generic video ads just to get the word out and unfortunately failing to achieve a satisfying ROAS.
As a promotional video production company, we have a score of talented artists and project partners who know the ins and outs of producing spell-binding videos. From aesthetics to cost, and from distribution to satisfying conversions, we can help you with anything.
Therefore, we've have given the most precise estimations for promo video pricing below.
| | |
| --- | --- |
| Task | Estimations |
| Scripting and Storyboarding | $49-$1999 |
| Character Illustrations | $500-$10000 |
| Video Animation | $300-$20000 |
| Video music and sound design + Voiceover | $50-$1500 |
Promotional Video: Types and Styles
Primarily, the aim of any promotional video is to boost awareness of your product or brand. However, your target group for a video might not be the same every time.
So, there is a range of promo videos that you can produce for your brand. The quality and style of each may equate its own promotional video cost.
To save you the hurdle, below we've shared a short list of the best promo examples and styles for you to gain inspiration.
Product Demo Video
The most common type of promotional video is a product demo video. And when it comes to promotional video pricing for this type, know that you can find really competitive pricing as there are lots of agencies offering the same service.
Also check out the best product promotional videos for inspiration.
Moreover, a product demo video does not need to be a mere exhibition of your product. Rather you can animate your video, or spice it up with some sound and music, and introduce your concept in the most creative fashion possible.
Brand promo
If you ever thought of producing a promo video, then this is the one you should aim for. A brand promo will certainly raise awareness of your company.
Assuming you get it right in terms of messaging and marketing, you can even stand out from your competitors effortlessly. Brand promos are cool to evoke an emotional response from your audience.
Know that relevant brand promotional ads are likely to get 3 times more attention when compared to generic ad content.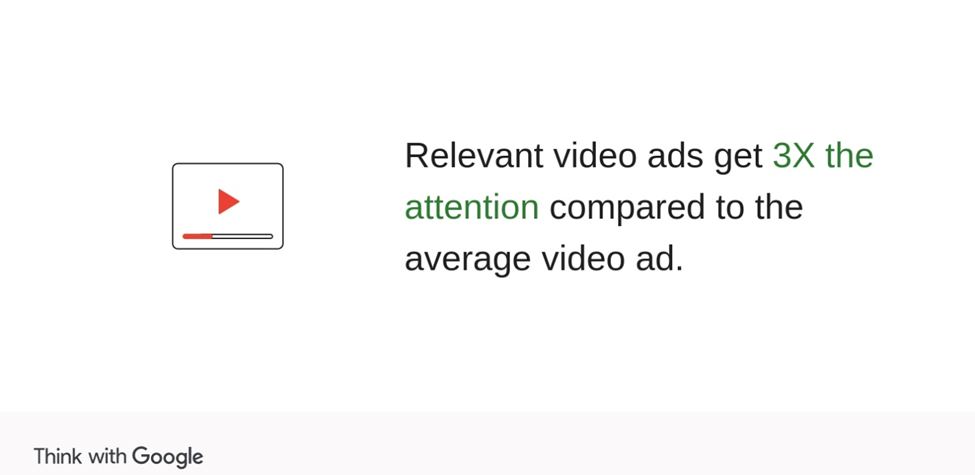 Brand promos may serve you well especially when you want to introduce your brand to your audience, helping them familiarize with your aims and goals.
Corporate Event Video
A corporate event video is relatively new to other styles of promo videos. Producing it is beneficial for any brand for three reasons.
First, a corporate event video is exceptional for your branding and may work well to introduce your product or service with an event shoot. Second, such videos are best examples of promo videos as these are really trendy across social media.
So, you might want to dive into the pond and make the most of the hype around it. Third, opt for an event video if you're on a tight budget as the promo video pricing for this one is reasonable.
Client testimonial video
Before you do comparisons for promotional video cost, you should know what a client testimonial video is and why it is the best tool for your promotion. Firstly, customers today don't like the idea of seeing sales people or your marketers talk them out of their problems.
But they would rather trust people like them speak to them directly in a tone that resonates naturally. One way to go about it is having your clients speak of your product with confidence and great emotion. Client stories are ideal as a social proof for your new prospects to try out your product for the better.
Essential Components of Promo Video Pricing
Now that you know the different type and styles of promotional video you can opt for your brand, let us expand our discussion on some of the essential factors that will affect your promo video pricing.
Following are those factors that will variate your promotional video cost. So, make sure to keep a close eye on them;
Type of promo video
Complexity of style and aesthetics
Video length for your promo
Quality of the team hired for the job
Deadline assigned to the project
Equipment involved in production
Shooting locations and transportation (if any)
7 Factors Affecting Promo Video Pricing
Here are seven additional factors that can greatly impact your promo video pricing.
Now you may not need to look closely into them if you've just opted for the usual video production as these are more suited to advanced or let's say for certain video types only.
Video Revisions
If you've produced videos before, you know how much detail goes into production. And, particularly when it's about a promo video, you can't afford to make mistakes.
So, revisions are going to be there. Along with video revisions, there may be instances where you want the team to redo the entire video.
While some companies may exhibit politeness to accept your request, others will decline it for sure. So, when factoring for cost of a promo video, make sure to take into account video revisions and iterations.
Video Length
This is another key factor you want to consider for your promo video. The length of your video can significantly impact the promotional video cost.
As a rule of thumb, it's best to opt for anything close to two-minute. That's the industry standard for a promo video.
However, you ought to be mindful of its distribution as well. The video length may vary depending upon the social channel you want to post it to. Know that some brands may even charge you per minute for your promo video.
Video Voiceover
Another factor that can have an effect on the cost of your promo video is video voiceover. Voiceover narration is well suited when introducing a brand, product or company to your audience.
Voiceovers are being mixed with sound effects to capture attention for an enduring period of time. Know that a video voiceover for a 5-minute duration may cost you anywhere between $250 and $2000.
Video Quality
Another important factor is video quality. You can evaluate video quality using an image quality model. After thoroughly going through the quality of each frame over time, you may agree upon a price for your promo video.
Video Music
Music has immense value for any video and thus a key factor when determining promotional video cost. Music can light up the mood of your viewers instantly. However, syncing music with your footage can be a daunting task.
When done wrong, it will only displease your viewers. More importantly, when it comes to finding music, producing original is seriously expensive. Plus, finding good stock music is no easy task.
Video sound effects
The same applies to video sound effects. These can also push up the promotional video cost for you. So, you've to be really smart here. It can cost you up to $1000 or even more including video music.
Video distribution
Success depends upon the quality of your video distribution. The number of high-interest people seeing your promo will directly impact the success of your campaign.
You can do it all by yourself or even consider hiring a full-time video marketing agency. Price can vary depending upon the type and size of audience you want to tap. It starts with $1000.
Video animation
If you've been watching all those cool promo videos on YouTube, you must have noticed that each of them has at least a few seconds of video animation. In fact, most of the promo videos we're doing these days are animated.
So, video animation is another key factor when estimating promotional video cost. So, to give you an idea of how video production would work for animated videos, we've given estimations for everything from scripting to video animation in the table below.
| | |
| --- | --- |
| Task | Estimations |
| Scripting and Storyboarding | $49-$1999 |
| Character Illustrations | $500-$10000 |
| Video Animation | $300-$20000 |
| Video music and sound design + Voiceover | $50-$1500 |
Wrap up
Let's wrap this one up. Above we gave you a comprehensive guide on promotional video cost. We walked you through the significance of producing promo videos, their increasing affordability and why you should do invest in them to stand out.
Additionally, we also gave you a detailed breakdown of promo video pricing for your brand or business. Last, but not the least, we highlighted key cost factors that you should consider for your cost estimations and also the various styles and type of promotional videos you can produce for your brand.
Hope you got a nugget or two from this one.
FAQs: Promotional Video Cost
How much should I ask for my promotional video cost?
When it comes to promotional video cost, there are no hard and fast rules. You can charge anywhere between $4000 and $15000 for a promo video.
What is the role of a promotional video?
While many may think of it as a tool for boosting sales, a promotional video is highly likely to raise brand awareness for your product or service, speak directly to your audience and address their pain points head on.
What is the price for a 30 second promo video?
Prices vary greatly for a 30 second commercial. Companies may charge you anywhere between $3000 and $5000. However, this is just the average scale. Brands are willing to pay even more for a 30 second promo video given that the work is of exceptional quality.
What is the promotional video cost per hour?
Most of the video production companies prefer to charge on a daily basis, whereas some may even go for a full project pricing. Those that work hourly will ask for $100-149 as promotional video cost per hour.
How much to charge for a 60 second promo video?
A 60 second promo will cost you anywhere between $1000 and $10000. The cost includes everything from pre-production (planning and filming), to production (shooting the video) and post-production (final editing and animation).