A web video advertising strategy for companies brings in the revolution in terms of revenue, reach, innovation, and more so, be sure to check out how.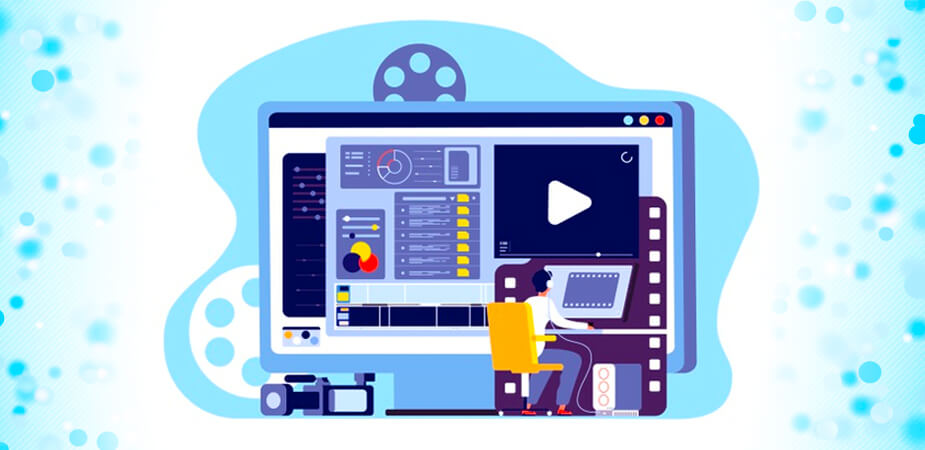 When we are spending leisure hours, we mostly surf on different social media platforms like Facebook and YouTube. According to a stat, it is observed that the web video content watched in 30 days is greater than the US television-based content for the last 30 years.
There is no doubt about how exponentially video-based content and web video production is growing. With people enjoying video-based content more than ever, the marketing and advertising industry has also moved towards producing web video-based content.
If we genuinely want to give the credits of prominent web video production so it goes to COVID-19. In this era, most of the companies worked with different companies and generated great revenue through web video production services and video marketing.
With the growing trend of internet videos production, web videos have become the number 1 way for consumers to discover brands and connect with them. This highlights that web video production is the optimal way for any brand or business to get noticed and improve its recognizability.
For instance, having a look around, we would come across numerous animated website video commercials that have been making their mark in the advertising and brand recognition industry. Let's have a detailed insight into how website-based video productions have been changing the face of entertainment and advertising in recent times.
What are Website Videos?
For any business, a website video is an informational, communications, or marketing tool that conveys important facts and/or features about their company, product, or service. Whether your business aims to advertise your services and attract consumers or improve brand recognizability to get known among people, web videos do it all.
Website videos can be produced in various styles based on the business preference and suitability, like animation videos, custom-filmed videos, or stock image videos. Although the overall purpose of the web video is to attract more customers and improve marketing, animation web videos have been the most preferred web video production when it comes to social media marketing.
One such most commonly used internet video production includes explainer videos generally used to advertise or explain the product or services to the consumers. You may not believe it, but nearly 77% of internet users enjoy watching 2-minute web explainer videos.
Why are Website Videos Leading the Market?
So far, we have established the fact that internet videos are undoubtedly one of the most preferred tools in the advertising and marketing industry. However, the question is, Why? Well, the answer is simple, they are downright entertaining and fun to watch.
Another important reason web videos are highly preferred is that producing website videos improves information retention by nearly 95%. To put this an easy way, we can say that greater information retention equals better brand recognizability equals more customers.
Furthermore, website video production is mostly intended for a specified audience and therefore consists of targeted messages that make them more impactful and profitable. Web videos created using specified visual, sound, and entertainment effects also help bring filtered traffic to the video production websites.
Plus, the production cost for video services, especially animation web videos, is also budget-friendly.
What Goes in a Good Web Video Production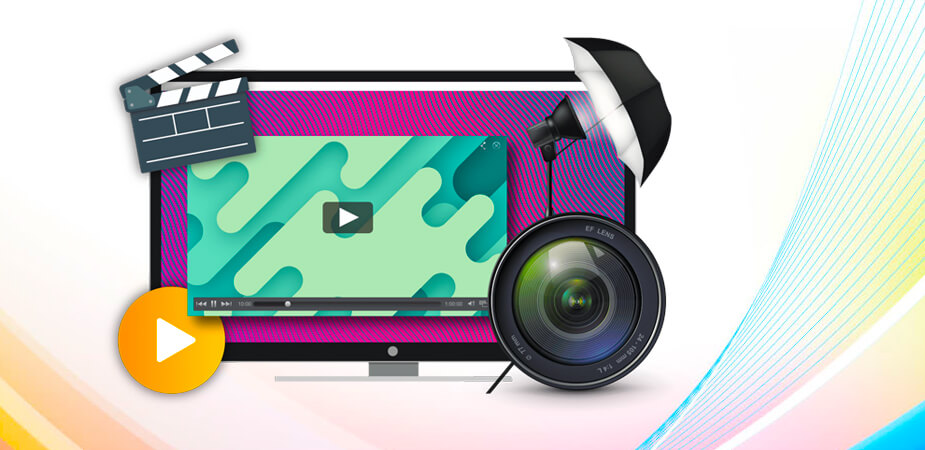 Every web video-producing website and agency acknowledges that video production and video services include an ample amount of planning and evaluation. With nearly 80% of website traffic coming from these web videos, effective brainstorming and planning can help improve web video optimization.
As the sole purpose of creating website videos is to gather more viewers and attract the target audience, it is highly essential to understand who your audience is. Before creating videos for advertising, educational or simple entertainment reasons, evaluating and acknowledging your viewer's persona helps you to keep your content targeted and specified to the audience.
Secondly, another important reason that businesses produce and publish web videos is to generate more sales and improve revenue. This is one of the major reasons having a service or homepage video is essential. Therefore, having relevant CTAs and takeaways help business to convert their viewers into potential customers.
What further goes into web video production services is the timing and suitability of content. For instance, web videos specially made for specific events or days ensure that the timing, content, tone, and nature of web videos match that event.
Another important aspect to consider about video production is to know what your audience is liking. You may consider it similar to targeting your audience, but it is different. Once you are aware of your target audience, you need to evaluate whether the content you are showing would resonate with them or not. It helps you to refine your content and come up with ideas that are striking and more polished.
Why Is This Important?
An important question that comes to mind after reading this is why is it important to plan web video production? To answer this, you need to recall why you produce web videos, that is, to improve your business and brand popularity.
In recent times, when the customer is considered the king, staying focused on who you are targeting and how you are targeting helps your business create extremely filtered content and assists your performance growth significantly.
Another important reason is that it helps you to monetize and optimize your finances. There is possibly no use in investing hundreds of dollars in web videos if they do not end up bringing more customers. Effective pre-production planning for web videos helps in effectively optimizing your finances and efforts in the right direction.
To read more about how website video pre-production can help you create more specified video content, click here.
The Process for Creating a Well-Optimized Web Video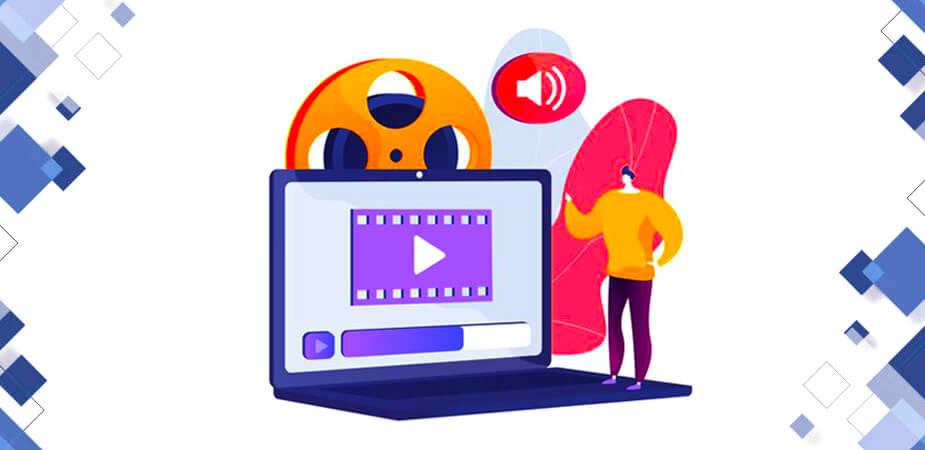 The process of creating a good web video includes everything that goes into effective planning for website video production and more. While planning itself includes filtering your audience, optimizing your content, and incorporating effective brainstorming.
Further steps included in creating a web video include evaluating the budget for web videos, enlisting the resources and technologies required, and chalking out the time duration invested in the web video production.
The basic web video production process is the same regardless of any web video style is used; however, it becomes more specific, down the road, in terms of designing and production strategy.
While a live-action web video process may include specifying the filming locations and artists, an animated web video process would require specifying the storyboard techniques and methods. This is what a generalized web video production process looks like
Identify and specify your target audience, content specification, and tonality of your web video.
Choose your storytelling style that goes well with your target audience, the nature of the content, and the chosen web video style.
Specify your web video production requirements, which may differ from storyboarding tools and ideas to filming locations or free image-providing websites.
Create your web videos. Make sure to keep an eye on the overall time duration of web videos.
Make final touches to your web videos by editing images or adding sound effects, etc.
They are good to go.
Producing web video services that fulfill your needs and criteria may have a different production process and still do fine. The ultimate purpose is to ensure that whichever kind of web video content goes out from your end makes a significant mark amongst your audience.
How Can You Differentiate Your Web Videos
With web video productions becoming an exponentially growing marketing tool, the most important thing you require while producing web-based videos is to come up with strategies and ideas that are different from the lot and suit your brand well.
Animated videos, in this regard, serve the purpose in the most suitable way. The animated web videos improve the SEO and website ranking on Google by approximately 53%. They help in better optimization of your target audience and light budgeted too.
Animated web videos also help in creating nostalgia among viewers, making them more preferable and watchable. They help in triggering the emotional cords in the right way, which ultimately has a greater impact on audiences rather than facts and figures.
In addition to this, animation web videos are easy to edit and customize as per your choice to create content that is more specific and result-oriented. An integral aspect of animation web videos is color grading and sound effects, which require proper optimization to make it more favorable.
Ending Note
There is no doubt about how well web videos have been doing in the marketing industry right now. Generating greater web traffic, increasing overall website revenue, and bringing more customers to include are some of the areas that web videos have covered well.
While the internet is filled with statistics about how successful and result-driven web videos have been, an important point to ponder is that the trend is still new and is here to stay.
Therefore, with a growing number of businesses opting for web video productions, they must also understand and acknowledge the entire process that goes into creating them. Another easy and hassle-free way to transform your web video production ideas into reality is to choose BuzzFlick.
We are an experienced team of web video creators and video animators ready to provide you with customized solutions that would serve your purpose optimally.
Further Read:
Best Corporate Video Production Companies