8 Top Stock Music Videos Sites where you can get the best audio and soundtracks to use in all kinds of marketing videos! Sign up and start using them.
Stock music sites have always been overlooked and, rightfully so, perhaps.
Because of the free music for commercial use label attached to it, users haven't respected stock music libraries as they should. Usually, the tracks consisted of EDM-based sounds. But now, contrary to the popular myth, stock music includes tracks from relevant genres, and they are even catchy! It's long overdue that it gets the limelight it deserves.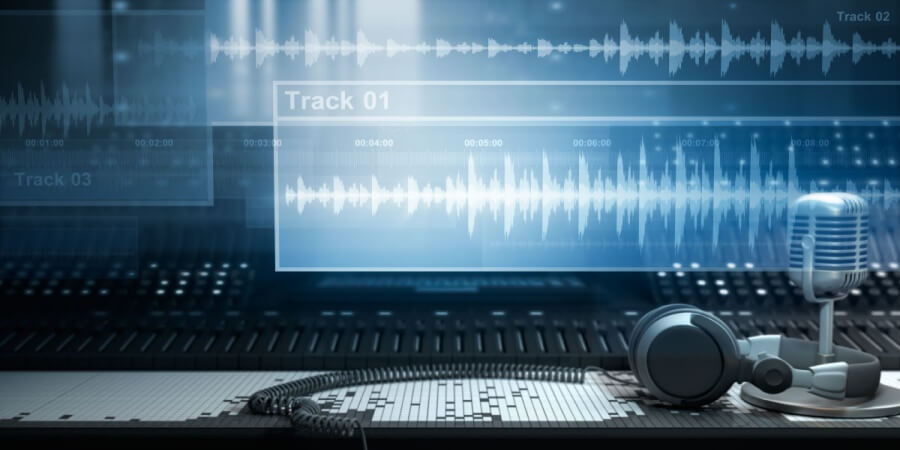 If you're an entrepreneur, or basically a filmmaker trying to find free stock music for videos, you are in luck. With the right set of tracks for a video blog, explainer videos, or any other "video" based project, it can increase the quality of the video itself.
The sites we are going to mention will definitely not disappoint you. There's a lot of diversity attached to stock music sites. There is a track for every situation, context, and environment. Whether you need music for an indie movie, a historical masterpiece, or a simple photo slideshow – a relatable track is always there for you.
Why Use Royalty-Free Stock Music?
Well, foremost, free stock music has always been used by creators on a budget. To avoid expensive, licensed music, resort to stock music – it is the best alternative. It's an underrated fact that more than often, stock music ends up being far more spiritually enlightening than most premium tracks. It is a win-win situation for artists.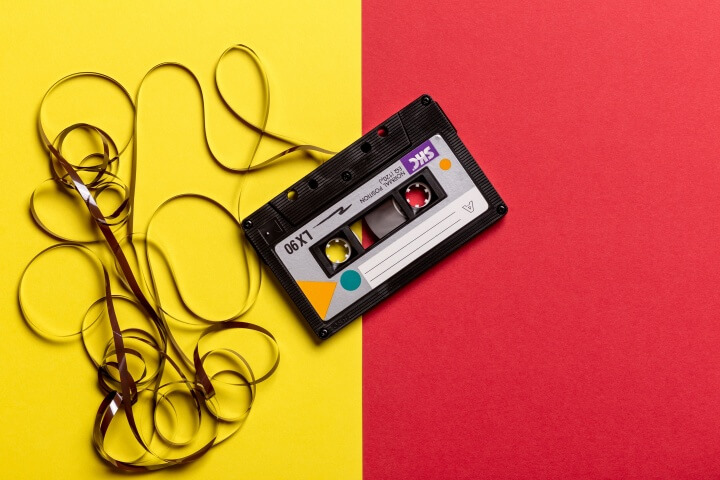 Also, most creative projects require a studio and an entire team for production purposes. Not even counting the cost of the crew right now. Toppled with that, the expenses are endless. Is it really worth paying for original music, then? Unless you're on a high budget, these stock music sites will do the trick!
9 Best Stock Music Site For 2023
Where to get royalty-free music? Ah, there's not a definite answer. It's up to you. Each site has its own distinctive feature and includes unique traits unlike any other. Either way, the ones we've shortlisted have been thoroughly checked by us and will surely satisfy your needs.
We prioritized free music sites that are more than adequate quality-wise. Now, you are responsible, so choose wisely! Here's a list covering all aspects of over eight free music websites. Categorized as the four most popular sites and other honorary mentions.
#1) AudioJungle
AudioJungle has to be one of the most competent, trustable places for top music libraries. Weekly, developers keep updating their tracklist, providing soothing musical pieces. Also, for licensed music, it's a cheap option. Tracks start off from barely a dollar, and there are free titles as well. Overall, the site has a valuable collection of diverse tracks.
Apart from music, there are tons of free-to-use templates, images, and audio effects too. Under the banner of Envato Music, this company strives! Upholding its values as a music hub.
2) Videvo
For a wide assortment of copyright-free music options, Videvo is an excellent destination to consider. The platform offers an extensive library of audio tracks suitable for a variety of video projects. On top of that, it provides a user-friendly experience for those searching for the perfect audio accompaniment to their latest production.
In addition to high-quality music, Videvo also features a collection of stock video clips, motion graphics, and sound effects, making it a reliable one-stop-shop for all your audiovisual needs. Their commitment to providing versatile and accessible resources makes them a standout choice among the many stock music sites available today.
#3) Premium Beat
Under the emblem of Shutterstock, Premium Beat affirms by its name and works as a "premium" based site. Only catering high-quality tracks and filtering out mediocre tracks. Harboring music from all sorts of genres, there's an endless collection of tracks.
Music is categorized through mood, genre, and custom-made collections. Making it easy for you to access a suitable track for a project. This site has a high reputation – trusted by multinationals such as Google, Amazon, and Vogue. For filmmakers, acquiring music through this platform is a must.
#4) Marmoset
Marmoset believes in creativity, the entire site has artistry written all over it. The site focuses on indie creators and independent music as a whole. That's what makes it unique. The list of tracks Marmoset offers is unlike any other.
More so, they take creative elements to the next level! You can even make a song of your own. Yes, there's a dedicated feature where you can make a mixtape. It's a signature move of them. Marmoset has collaborated with companies like Nintendo and Levi's – making custom music for them.
#5) The Musicbed
Specially designed for filmmakers, The Musicbed guarantees a list of jaw-dropping masterpieces. Recently, the site went through major shits in it's UI, creating an even smoother experience. They also claim to support indie artists, giving them a platform to shine.
Low-budget creators have been impressed by this moral policy of theirs. That's why it is preferred by thousands of filmmakers. Apart from focusing on numerous genres, The Musicbed has a "search" option for the exact track you're looking for. Just enter the "mood" for a song, and it instantly directs you to it!
Apart From These, Here are a few Honorable Mentions
#6) Shutterstock
Shutterstock Music is an unheard name. Usually, Shutterstock is known for copyright-free images, graphics, and templates. But the site has a well-established music section as well. Covering thousands of licensed and stock music for you to use!
With a cheap monthly subscription, Shutterstock provides unlimited streaming services, along with custom-made music collections. Similar to its variant, Premium Beat – this service does not compromise on quality.
#7) Artlist
Evident from its name, Artlist focuses on accommodating SFX needs. And sound effects are a major part of it. It has tracks for every genre possible, a must-have feature for every video enthusiast out there.
The site has more than 8,000 stock-based tracks to choose from, along with thousands of background effects. Artlist has a minimalistic, easy-to-use UI. You can easily search the track of your choice.
#8) Tunefruit
Tunefruit is a mesmerizing, light-weight tool that serves as a marketplace for stock music. According to its company motto, Tunefruit is a "cool" music provider that focuses on every other genre and has a large stock music library.
The interface of Tunefruit has to be one of the most engaging ones with no complications. Search results are shown in the form of a wave creatively! For licensing needs, there are different plans, but before that, you can try watermarked versions of a track without any charges.
#9) License Lab
License Lab is an independent music streaming platform that works on the collaboration of indie artists, low-budget professionals, visual creatives, and filmmakers who needed a platform to showcase their work.
Furthermore, for musical purposes, this site includes – curated playlists, exclusive licensed tracks, and a tuning feature. You can customize a song accordingly. It has a built-in streaming feature, making it easily usable.
Conclusion
All these stock music sites have their own set of advantages. Invest wisely according to your budget, as each site comes with a different plan. Having its own perks. To cater to your video production needs – all these sites have a long list of high-quality tracks!
Are there any other sites we missed out on? Let us know.
Related Article: