Finding good quality royalty-free sound effects is challenging. Read our blog to find the top 8 websites that offer HD royalty-free sound effects.
So, you have finally put in slides, transitions, overlays, titles, illustrations, etc., perfectly. You previewed your video, everything seems good, but you strongly feel something is missing; the video is not giving that vibe. Yes, of course, because you've missed the most important thing, sound effects!
Sound effects play a significant role in the success of your video, and they can make it or break it. But the problem often video makers come across is they are unable to find the free sound effects. Many websites offer royalty-free sound effects. Video makers can easily download them to use in their videos.
But be aware that when surfing through websites to download free sound effects, you must remember plenty of sites offer pirated content that can put you in hot waters, you know copyright issues. Even if you put this issue aside, still these sound effects come with hidden viruses and malware, which only a professional developer can identify.
You must be scared to know this and must be feeling this hunt won't be easy; it's like looking for a needle in a haystack.
In this blog, to help you out, we've listed the top websites to download high-quality and royalty-free sound effects.
So, without any further ado, let's begin.
1) Free SFX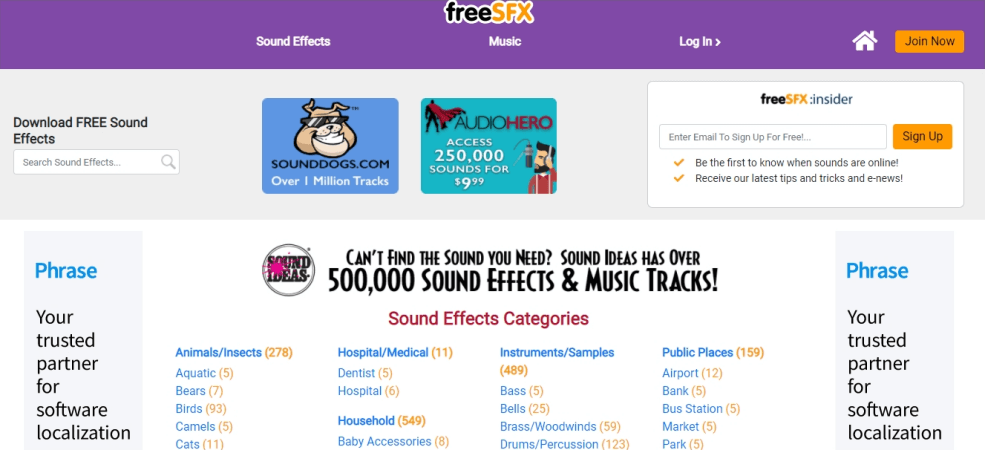 Free SFX was started by Alan McKinney and is a vast collection of sound effects that anybody can use. It includes downloadable packs, HD drives, and high-quality royalty-free sound effects in 25 categories and subcategories. Many sound designers and composers who work as freelancers have contributed to the website.
2) Partners In Rhyme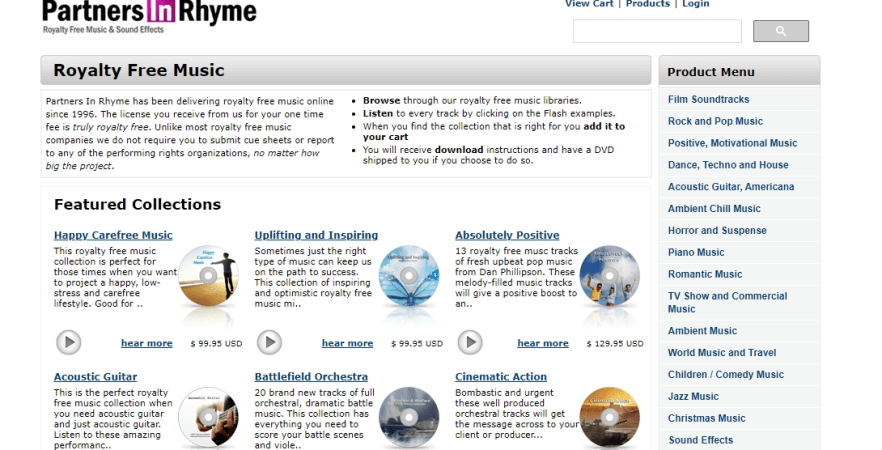 What kind of game or software are you working on? Partners in Rhyme is an excellent option for you if you're looking for royalty-free sound.
Thousands of high-quality sound effects and royalty-free music is available on this site.
An online resource for musicians, filmmakers, and other creative types (including students), this website has been in operation since 1996.
3) Sound Crate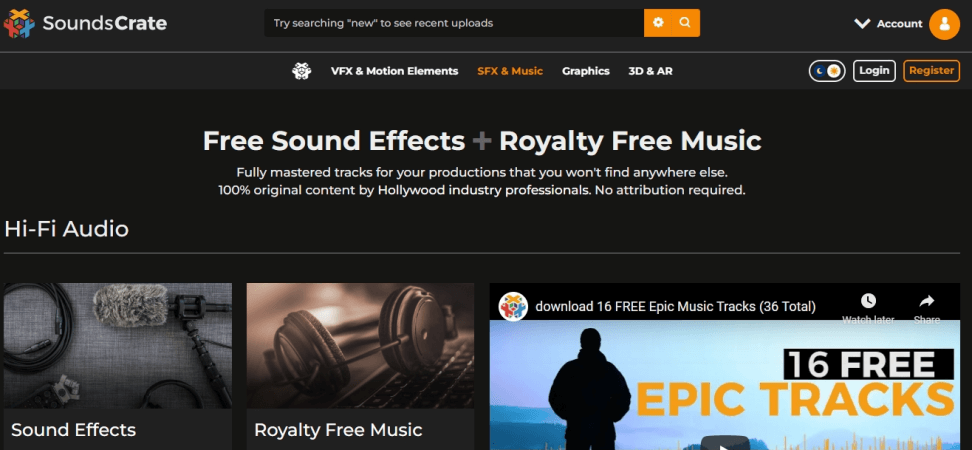 Creative and independent filmmakers can find an extensive sound effects library at Sounds Crate. One can choose from a wide variety of sound effects, ranging from ambient sounds to weaponry to animals.
The preview option is also available on the website. For video content, Sounds Crate provides a variety of textures and graphics.
4) Freesound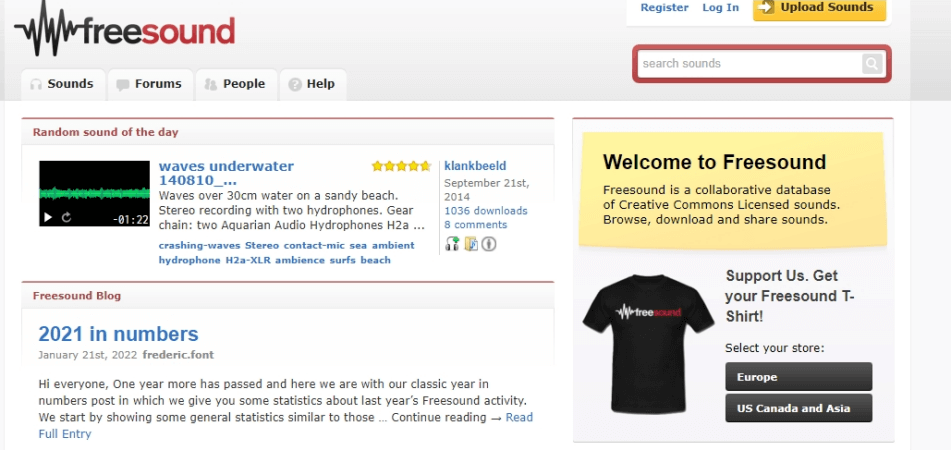 From recordings to samples to bleeps, Freesound contains the greatest sound effects collection under the Creative Commons license.
The great thing about this sound effect website is that it allows you to quickly locate the sounds you can use in your videos even if you can find the commercially restricted sound effects on this website. Additionally, you can search for sounds by the pack, geotag, or keyword.
To make things even better, you can listen to a sample of the sounds online before you decide to download them.
5) 99Sounds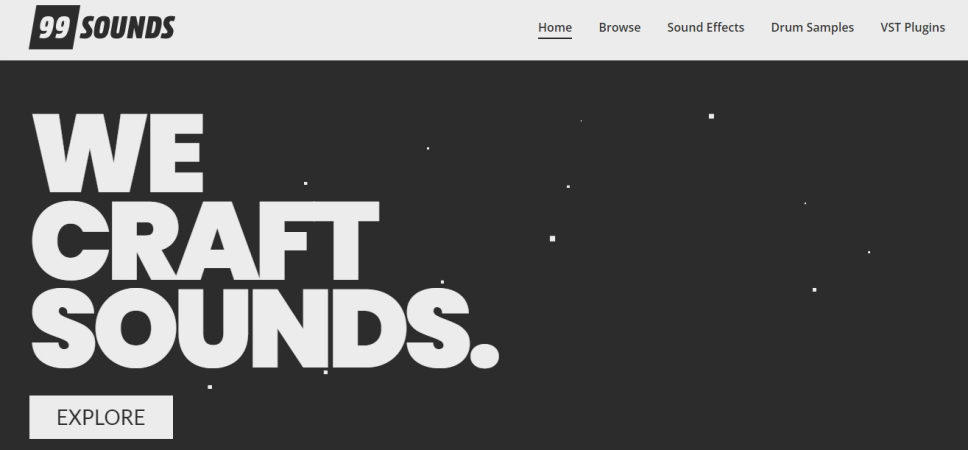 99sounds features sound effects created by a diverse group of sound creators. Sound effects for film, space, and even the newest drones are available to musicians and other professionals looking for high-quality sounds. Royalty-free sound effects are available on this website.
6) Zapsplat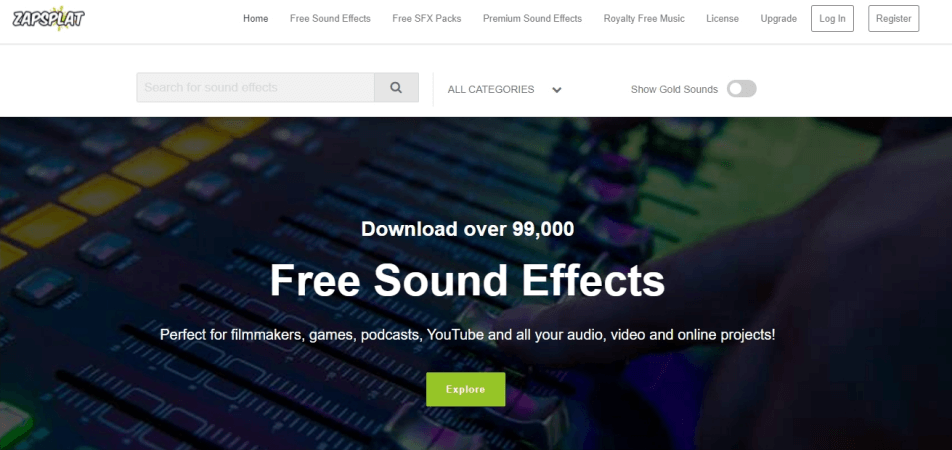 More than 29,000 free music and sound effects are available on Zapsplat. It is one of the fastest-growing internet libraries. More than one hundred new sounds are added each week, all of which can be downloaded in their original WAV or MP3 format for free.
Zapsplat records every sound effect. To record the sound effects, they use high-quality recorders and microphones so they can be used for personal, business, and broadcasting purposes.
If you're unable to find the appropriate sound effect on this website, don't worry because Zapsplat offers you a requesting option through which you can add a request for the sound effect you need.
7) FindSounds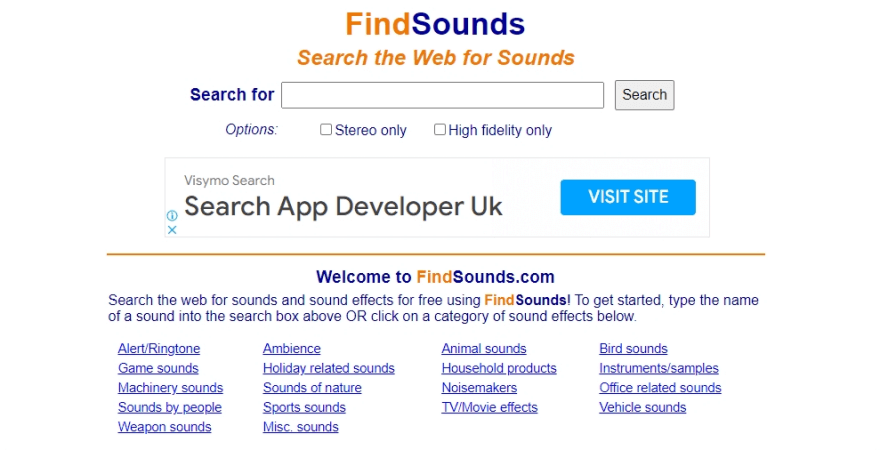 FindSounds does not have a database of sound effects like the other sites mentioned above. Instead, it allows you to immediately search the internet for the music and sound effects you need.
You can either use the website's categories or put the name of the sound you're looking for directly into the search bar.
8) Orange Free Sounds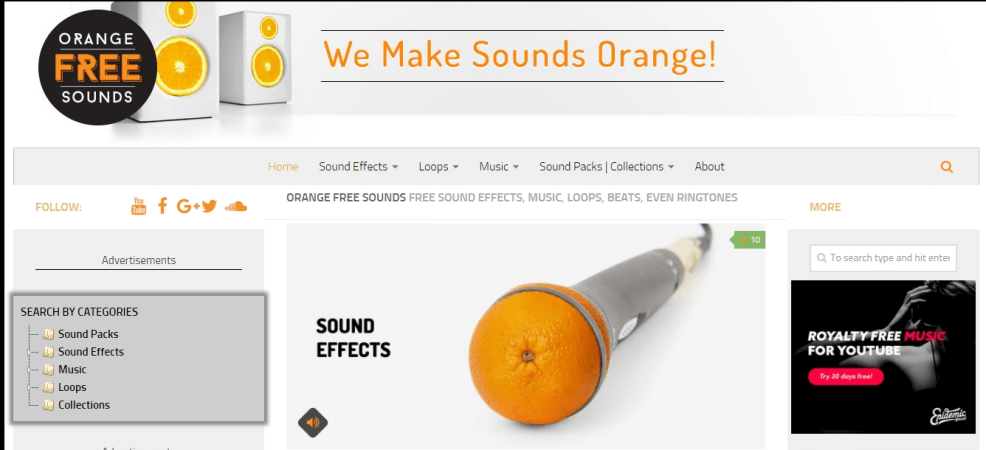 You'll find everything here in the Orange Free Sounds. From the water flowing sound to the busy traffic sound, you find various sound effects in its extensive sound effects database. Additionally, this website provides background music and loops for use in films, applications, and other media.
Searching the Orange Free Sounds database can help you find the appropriate music for your project. This includes music composers and sound designers as well as video game creators and explainer video makers.
Our Favorite Library Of Sound Effects
We are sure you must be wondering which one is our favorite. We don't want to be biased, but we really like Zapsplat.
Let's take a look at the video recently produced using sounds from the Zapsplat sound effects library:
So that's all the help we can offer in this regard. However, if you need any help with your video project like you need to get it edited or polished before releasing it, consult BuzzFlick – an animation video agency offering plenty of video production services. Be it video editing or post-production editing services; we do it all.
So, what are you waiting for? Talk to our video experts today!
Related Article: