Hiring a professional voice-over actor is beneficial. Read our blog to explore all the reasons why you should hire an explainer video voice-over artist.
From storyboarding to animation and narration, an explainer video will require the input of an expert at every step of the production. Hiring a professional explainer video production company enables you to swiftly and efficiently put all of these elements together.
Hiring a professional voice-over artist will give your video the polish and elegance it needs to make it a true success.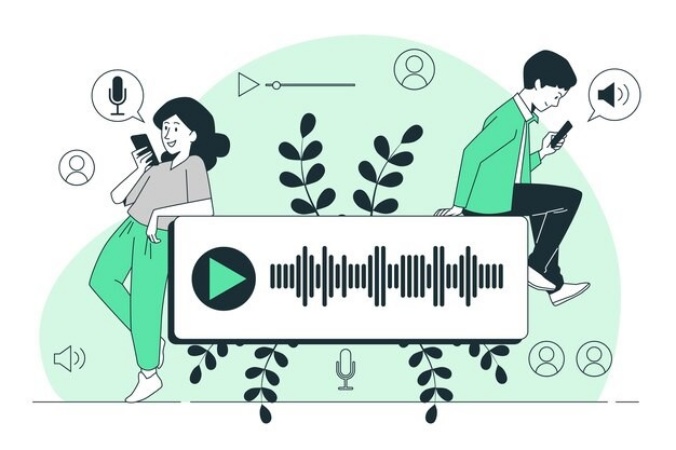 A reputable voice-over actor will have more experience and perhaps have worked on screen or stage before. Therefore, choosing the right artists for your explainer video is imperative. It could be a male or female because all it comes down to is their expertise and grasp of what is necessary will enable them to deliver.
If they have experience working on advertising or marketing projects, this will be a significant asset to your project.
Your video will demand originality, precision, and labor of the most remarkable caliber. As a result, understanding why you should employ a voice-over actor can help you choose the most nuanced voice-over actor for your project.
That all seems okay, but you must be wondering why I should hire a voice-over artist for my video? What are the primary reasons?
We have an answer for you. Today in this blog, we'll explore all the reasons why you should hire a professional voice actor to record the narration for your animated explainer video.
So, without any further ado, let's get started.
Hiring an Explainer Video Voice Over Artist: Why Should You Do It?
Adaptability and versatility
A competent voice-over performer can deliver on their promises to match your video's requirements. Their adaptability means that they will be able to listen to your directions and recommendations to assist you in creating the explainer video you need.
Listening to their samples, available on their website or can be requested directly from them, will give you an idea of their flexibility.
Genuine and authentic
If a voice-over actor has vast experience performing in front of a camera or on stage, you can be confident that they will be able to provide your video with authenticity.
Numerous voice-over artists are seasoned to the point of being tried and proven. They possess the capacity to use instruction to ensure that your explainer video message is delivered correctly. Working with a skilled voice-over artist will make all the difference.
Proficient and experienced
Each voice-over performer has to start their career from somewhere, but many have decades of experience. This means they have worked hard to establish a name and reputation because this is their life and business; they have had to learn and grow due to their experience.
They may have worked in any company before home studios became popular, which means they have a good understanding of what people want just from their time spent visiting studios and meeting new individuals.
Additionally, they would have worked on various other corporate videos throughout the years, making it easier to comprehend your business requirements.
Accommodating and cost-effective
Naturally, if you want excellent quality, you must pay for it. While this is true in many sectors, many voice-over experts will strive to make their service rapid, professional, and economical due to the high demand for their services.
Many will price their service competitively and will thus do all possible things to accommodate your budget, providing excellent value for money. Indeed, many take pleasure in delivering exceptional voice-over service at an affordable price.
Available at your service 24/7
Numerous voice-over actors work alongside other occupations, creating scheduling conflicts and other issues. When it comes to hiring a voice-over actor, selecting one that makes it their full-time career ensures that they will be trustworthy and available whenever you want them.
This means they will respond to emails and phone calls immediately and be available to assist you with any of your needs. Their testimonials and reviews will give you in-depth insight into their service.
A competent voice-over actor available to you will quickly become an integral member of your creative team. This is advantageous when dealing with tight deadlines, as they will be able to complete your job swiftly, which is excellent when the request is urgent.
Own a professional recording studio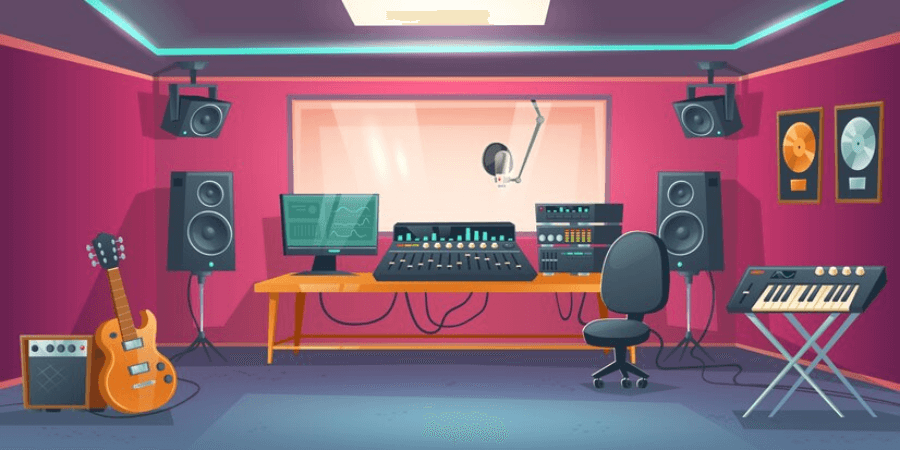 An amazing recording studio is a driving force behind their success. They'll be able to customize your video's sound effects and voice-over to fit your specific demands.
In order to transfer files electronically, a skilled voice-over performer will have high-quality equipment that creates excellent recordings.
An efficient voice actor selection process begins with getting them to provide a tailored audition. This shows the company that they have all the required equipment and systems in place to do the voice-over quickly and effectively.
Fulfill your unique business needs
Since your explainer videos might cover a wide range of topics, you'll need a voice actor with a broad skill set.
An expert can handle a variety of tasks, so they'll be able to do yours with ease. They may have worked on tutorials, marketing videos, corporate videos, or even training videos, so you never know what you could learn from them.
All in all, they have the competence and skills to add character and personality to your video.
Have a sound relationship
If you want to make a number of videos, you'll want to establish a sound working relationship with a voice actor in whom you can place your faith and call upon as needed.
In this manner, you will view them as an integral part of your team, which is critical. They should treat them just how you treat the animator or storyboard artist working in your company because their contribution is equally significant.
Therefore, work with them, listen to them, and explain what you want, and you will rapidly discover that they become an integral team member.
Identify your brand's voice
Whatever product or service your explainer video promotes, you want your clients to connect with it and quickly recognize you as the source. According to studies, adults are more likely to recall words uttered by a familiar voice.
This is critical to grasp when it comes to marketing since it makes utilizing the same voice-over for all of your videos is even more beneficial. If your clients identify your voice, they will recognize your brand, which will contribute to increased sales.
Familiar with your audience
One of the most critical benefits of hiring a professional voice-over artist is that they understand how to use their voice to target your audience. They can adjust and take on numerous tones to captivate and compel the audience to listen, which means they offer your video a personality that makes it relevant, which is what keeps viewers engaged.
While each individual participating in your video production is critical, the voice-over expert you hire is the glue that holds it all together.
Easy to hire
Getting this correctly done does not have to be tough, but there are so many reasons to hire a voice-over performer that it begs the question of why anybody would contemplate doing otherwise.
When the time comes to choose a professional voice-over, you have a lot of options, which simplifies the process. Websites like voices.com and worldvoicestudio.com streamline and simplify the procedure.
Due to the fact that all of the voice-over performers are in one area, it's much easier to contact a large number of professional voice actors in one hit without having to visit many locations or even contact them personally.
Reputable voice actors that utilize these services will be in high demand, so you'll need to select one that fits your budget and timetable. This enables you to compare their services and read customer reviews. All of this makes it easy for you to make an informed selection since accuracy is critical.
Are You Looking For An Explainer Video Voice Over Artist? – Talk To Us
Hiring a voice-over artist is very easy but hiring a qualified one is a real challenge. Plus, not every company has people on board who are professional video makers.
If you're one of those, you need to hire a scriptwriter, storyboard creator, voice-over artist, animator, designer, etc.
But hiring all of them separately calls for a lot of effort and of course, budget. But there's a profound solution to this: to hire a reputable video production company, and we are one of them.
BuzzFlick is one of the top Toronto animation studios offering compelling video animation and production services. We have served in this industry for decades and completed numerous explainer video projects.
We do everything from scriptwriting to storyboard, voice-over to animation without breaking your budget!
Take a look at this explainer video, from voice-over to animation, we did nothing short of perfection!
Parting Words
Clearly, a voice-over actor may assist your production and improve the quality of your video. If you want your video to convey a message that your audience can relate to successfully, you must hire a genuine expert.
Their skills and experience will enable you to collaborate directly with them while also providing direction and suggestions for what you want them to produce.
It's critical to identify a voice-over artist who not only has years of experience but positive feedback from other customers as it helps to understand what they're capable of offering.
Hiring An Explainer Video Voice-Over Artist- FAQs
What type of voice-over is in an explainer video?
The voice-over in an explainer video is conversational to build the connection with people watching the video. The voice-over artist begins with a rhetorical question and creates a need for a product/service the brand wants to promote through the explainer video.
How to voice-over a video in the best possible way?
You need to perform the 5 steps to voice-over a video:
Write a compelling script for a video
Do testing recording session
Record the voice-over
Edit the recorded audio
Sync your audio with your video
How much does a professional voice-over artist charge?
A professional voice-over actor can charge around $200 to $250 for a 60 seconds explainer video.