Take a look at the Top 7 Video Marketing Trends that will help you to surpass your competitor's marketing strategies & engage more audience.
In the digital marketing era, Video marketing trends have made it easier to do branding or marketing. From newsfeed to video timeline, the video has taken over social media.
Instead of readable content, people prefer to watch visualized movable content. They watch the videos and instantly share them on their social media account. Video marketing trends help you to engage more audience and from the audience to customers.
A company or brand's success depends upon marketing; the following video marketing trends will be the game-changer for your company. It is the fastest way to commute your vision to other people.
Video Marketing Trends are setting marketing goals and interaction ideas for people. Engaging was not that easy, but now no eye will be left after seeing your content after using these trends.
7 Best Video Marketing Trends
Take a look at the following Top 7 Video Marketing Trends that bring the change in digital marketing and help you to surpass your competitor's marketing.
#1) Short Video Ads
On social media platforms, companies use a trend to catch the viewer's attention through short video ads.
The short video ad is a video marketing trend that adds a short 30 or 10-second promotional clip of any company in a streaming video.
Companies sponsor the initial video maker or social media sites to adjust their short video ad in streaming videos, which are much cheaper to make than actual 2- or 3-minutes videos.
This trend has gained popularity among companies, and a short video ad promotes a product or service more effectively.
You must have seen these short video ads when you stream a video on Facebook, Instagram, or Youtube. Short video ads are the most engaging ones that viewers don't play or stop by themselves: they pop up, do marketing, and end.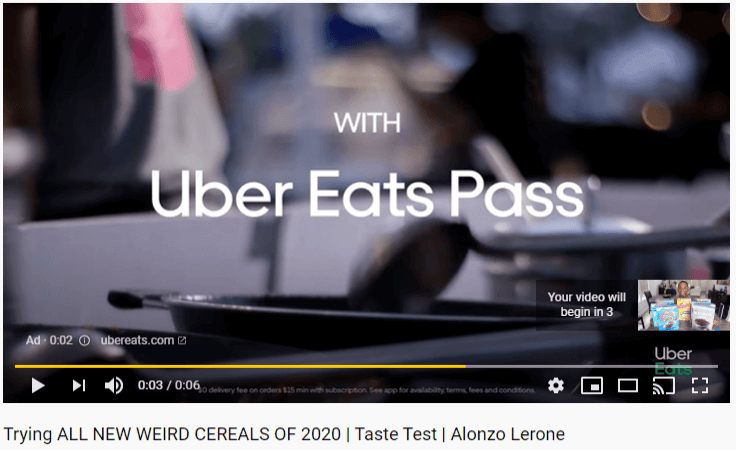 #2) Vlogging
Vlogging is one of the most trending video marketing strategies adopted by social media celebrities or influencers to interact with their audience. Usually, people record their daily routine, events, or tours to share their experiences with viewers.
Now companies are creating vlog videos to demonstrate their business styles and stories. Companies create vlog commercials or sometimes pay influencers to create vlogs for their service.
Companies create channels on social media platforms to share daily work experiences, culture, new services, production processes, BTS, surveys, and ads.
Emirates has a Youtube channel where the airline share life at Emirates, tours to flights, city intros, celebrity interaction, and more.
Vlogging is one of the creative ways to beat competitors' marketing and make ways to reach high.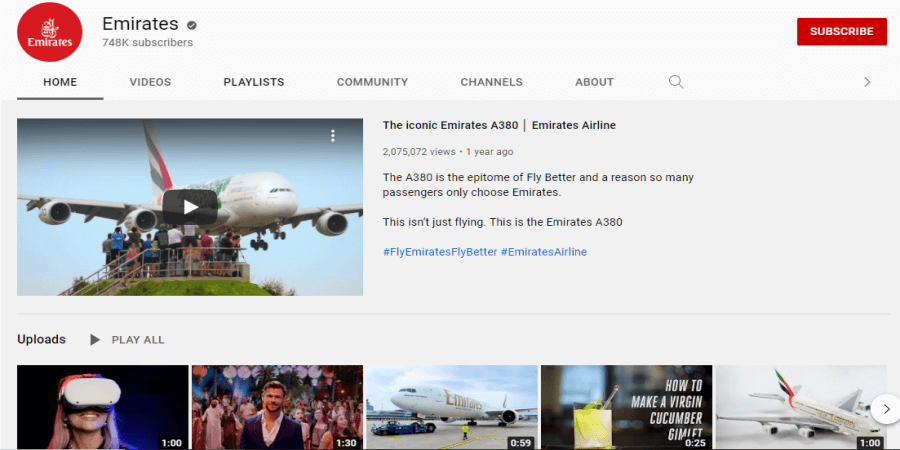 Related Article:
#3) Animated Videos
One of the most attractive marketing videos are animated videos. Coca-Cola, Pepsi, Heinz, Cadbury, and many big companies use animated videos to accelerate their marketing.
In 2006, Coca-Cola Netherlands released an animated video commercial that demonstrates the imaginary process inside the vending machine and called it "Happiness Factory." It was the most enjoyable and popular animated video in 2006.
In the present time, companies around the globe have adopted animated video marketing trends to promote their brand, product, or service.
Companies hire animation production studios to make animated videos like explainer videos, commercials, brands videos, and more to increase their popularity among customers, investors, and audiences.
The animated video gives a boost to sales and increases the conversion ratio. Top animations companies are constantly working to help their clients grow their business and take place among competitors.
Take a look at the top video animation companies. For implementing ideas or projects, you can choose a studio like BuzzFlick which is a specialized animation service provider and has been delivering top-notch videos for years.
#4) Live-Streaming Videos
Live-Streaming videos are streaming or broadcast in real-time. Now social media platforms provide the live-streaming option. It is an excellent way to communicate, chat, or discuss with millions of people simultaneously.
You must be thinking that Live-Streaming video does the same thing the video conference does. No video calls/conferences limit you to add people, but Live-Streaming does not limit viewers.
Companies or celebrities usually live stream to interact with fans, audiences, or customers. Due to the Covid-19 pandemic, many influencers did live streaming to keep people updated about situations, life, and practices.
Some television channels also live stream sports, serials, documentaries, and news. Even gamers live-stream their video gaming experiences. Facebook, Youtube, and Instagram are social media platforms that let people engage more audiences through live streaming.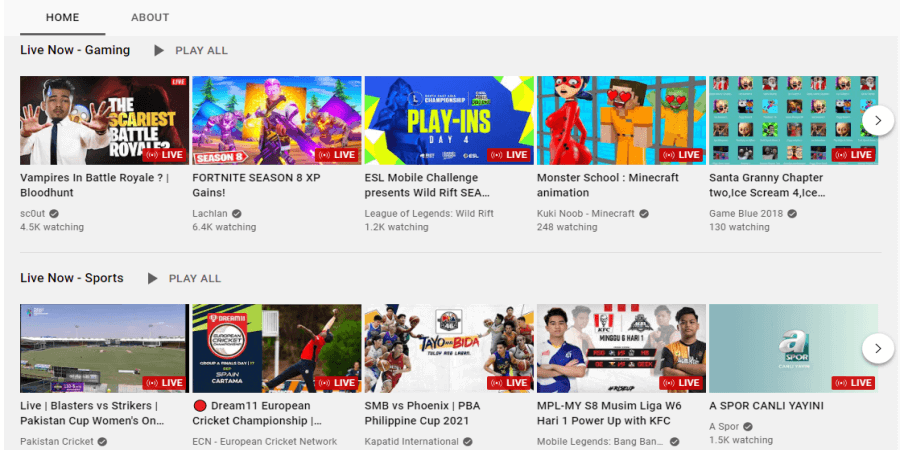 #5) 360-Degree Videos
Trends come and go quickly, but 360-Degree video arose and stayed. Companies are using this video trend to present ideas uniquely.
People enjoy a 360-Degree video experience, and it gives more of a real-time look that takes the viewer to a 3D virtual world.
Companies use this approach to demonstrate the product. The 360-Degree video makes an immersive video experience and let the customer engage with the surroundings.
The best example of a 360-Degree video is by National Geography released a 360-Degree video of Loins in jungle that portrays the real-time experience of jungle life and loin's survival.
#6) Shoppable Videos
Shoppable videos are another video marketing trend that has covered all the internet. The video lets the customer buy the product instantly without leaving the video.
The videos are interactive and have an action button for selecting the desired product from the video. Purchasers see the product in action.
Shoppable videos are mostly posted on social media and give a different experience to the buyers from the typical online purchasing process.
Companies are moving toward this video trend to increase their sales and get positive reviews from customers. The customer clicks on the desired item in the video and gets redirected to the e-commerce's webpage.
If you are a brand and want to sell a product differently, you can post a video ad with purchasing option on any social media to engage more customers.
This video trend helps you make customers and gives the image to investors or brands to work with a creative marketing idea generating company.
Wirewax has demonstrated a shoppable video for IKEA on their Youtube channel. The video down below will give you a clear view of this video trend.
#7) Storytelling Video
Storytelling is the best approach to engage people and make them believe. Storytelling videos are one of the best video marketing trends where the narrator or speaker tells the story about their experience with a particular brand, company, or anything.
The storytelling video is a marketing tactic companies use to make a trustworthy impression in the eye of the audiences. People share their experiences and relationships with a particular company or brand in the form of a story in the storytelling videos.
Storytelling is a very immersive and powerful video marketing trend that helps companies to establish a trustable image in the market for their product or services.
Big-name like Adidas, Burberry, and others create commercial videos using storytelling techniques to show the story of people who used their brands and how their product or services has changed their life.
The storytelling videos are more convincing to the audience, which creates a good image of the company and indirectly helps in marketing.
Here is the story of Burberry in the form of a video. The best example of a storytelling video marketing trend.
Conclusion
Video Marketing Trends are changing the marketing experiences for companies. Great names are investing in these trends to increase their visual representation among their target audience.
Short video ads, vlogging, animated videos, live-streaming videos, 360-degree videos, shoppable videos, and storytelling videos are helping brands, companies, and influencers gain more traffic, popularity, and audience.
Hopefully, you have found this blog informative, interesting, and helpful. Rethink about your marketing strategy, imply one of the trends and see how it will work for your viewers.