Video email marketing is the new marketing strategy to boost your conversion rate. Read our blog to learn how video emails can help to boost your sends.
Every year, we collectively send hundreds of millions of emails. If you print them all out and stack them up, you might reach Moon (Probably).
To add to the onslaught of spam, corporations send out an overwhelming number of (often low-quality) advertisements and pitches.
Marketing and sales outreach from businesses is now more prevalent than ever before; therefore, the odds of reaching your target audience are as remote as the red planet.
This is why most eCommerce marketers are heavily relying on video emails now.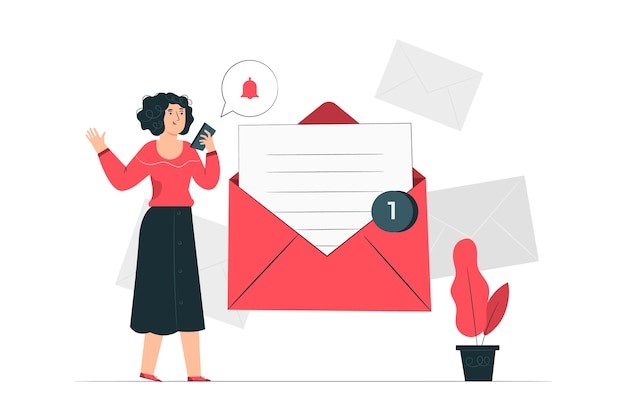 Your email marketing will soar with the help of video.
By incorporating one into each email you send, you may expect a significant increase in the number of recipients who open them, click through, and ultimately convert into customers. In addition, make sure your audience is paying attention to you.
Are you unsure of the best ways to use video in your email marketing campaigns? It's not as difficult as you would believe in increasing your video sends. In order to guarantee that your communications get delivered, there are a few easy steps you may take.
When it comes to video, it doesn't matter if you use a feature video at the top or if you use it as a backdrop banner. It will have an impact.
In this article, you'll find out why video email marketing works, how to do it yourself, and examples of businesses that have nailed it.
So, without any further ado, let's get into the businesses. Shall we?
An Overview: What is Video Email Marketing?
When you use video email marketing, you're doing exactly what the name implies: using video in your messages so that they stand out in recipients' inboxes.
When it comes to marketing, email is still one of the go-to options. The email has weathered several predictions about its demise. Why? Because it's a really influential channel that's all yours.
Email's inherent potency is amplified by video.
One of the finest strategies to increase your marketing conversions is to use video in your emails. Intriguing videos enhance the most frequent marketing channel on the planet, making it even more powerful. A rich media format that makes your emails difficult to ignore.
When it comes to video email marketing, the word "video email marketing" makes it sound like something that is entirely apart from traditional email marketing. Adding video to your email is a great way to increase your audience's engagement. It's suitable for virtually any type of email.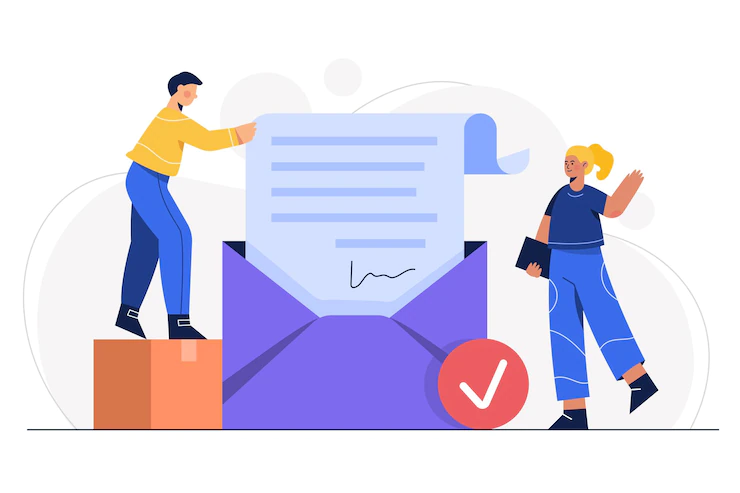 Are you unsure about where to begin? In a nutshell, video can travel just about any place. Are you sending out a promotional email? Done. Triggers? Check. Newsletters? Check! Nurtures? You betcha! It's all about finding out what works best for you by experimenting.
It's crucial to remember that, in most cases, adding a video thumbnail and a play button to your email is all that's required to use video in email.
Only a small number of email clients allow for video to be played back within emails, so you need to use a compelling image to persuade recipients to click the play button.
The video (or, more typically, the website it is housed on) is displayed when the user clicks on it. With a video marketing platform, it's simple to embed and track videos in emails.
The key aspect of your entire video marketing approach should be the usage of email. But to obtain the best results, you'll need to first grasp the basics.
The Perks of Using Video Emails
You have the highest chance of reaching your audience if you use video. It simplifies complicated subjects, which attracts an audience and establishes a bond that lasts over time. Especially in B2B, where consumers want to see intriguing content, video in email grabs people's attention in a way that text just cannot.
Let's take a brief look at some of the popular video email marketing statistics:
Improve SEO rankings: Increased site traffic and clicks are two of the benefits of including video in email campaigns. Video users receive 41% more organic traffic than non-users.
Cut costs: The cost per lead can be reduced by 19% using video.
Increase open rate: In a subject line, the term "Video" can raise open rates by 6%.
Increase click rate: Video thumbnails can improve the number of clicks by 50%.
Boost revenue: After seeing a video, 64% of customers are more likely to make a purchase, and 65% of executives are more likely to visit your website.
As if that wasn't enough, email marketing lets you establish a library of videos that you can reuse on social media and your website to accomplish similar results.
How to Add Videos to Your Emails?
Using the term "video in an email" is a little misleading. A thumbnail image with a link to your site's video will do for this purpose instead of a full-length film. Many factors contribute to this.
Keeping up with email providers is challenging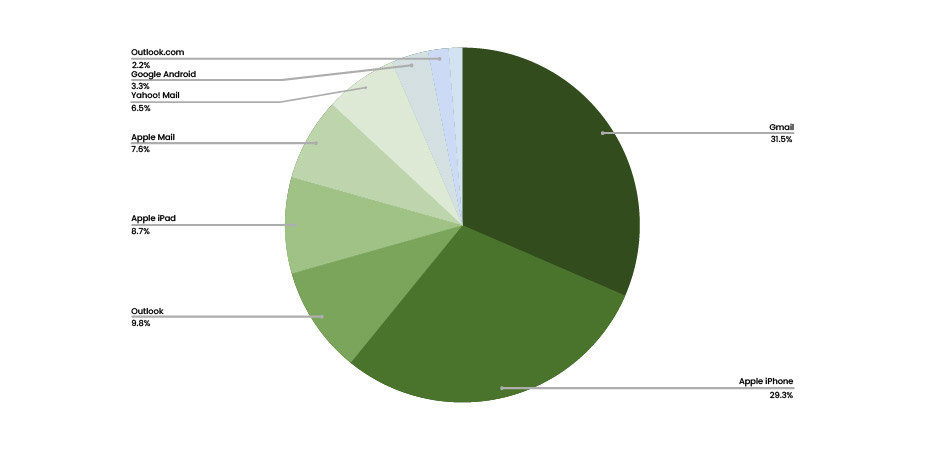 Outlook, Gmail, and Apple Mail all have their own quirks when it comes to email clients. Video embedding is not supported by all email clients, and it varies depending on the device.
Links save time for those who don't care that users using Gmail on an old Samsung gadget will not be able to watch the video. It also ensures that your viewers can see your video regardless of which channel they receive your email.
Collect valuable data through linking
If you embed the video on your site, you lose out on a wealth of information about your visitors. Whether or not they shared it, you can see how much of the video they watched the first time around and what they missed. Your next email may be personalized, or a sales rep could be alerted to the lead.
Attaching Videos to Emails: The Process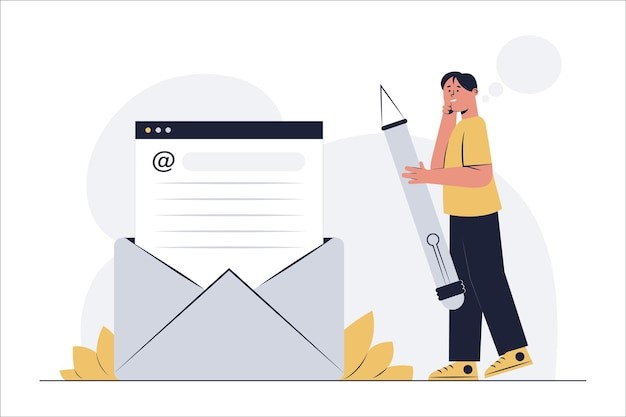 How to use a video platform to add a video to an email
There are various platforms that integrate with all the premium email marketing tools, including Marketo, HubSpot, Eloqua, and Act-On, to name a few.
All you have you have to do is to upload your video. The tool allows you to insert the video while creating an email campaign.
How to attach a video to your email without using a video platform
In order to get started, you'll need to choose a video platform. A screenshot of your video can be used as a thumbnail for your post. Add a triangle "Play" button to the screenshot in a picture editing tool or software to make viewers aware that they are looking at a video and are more likely to click on it.
Upload your video to a video-hosting service and preserve the URL that is publicly accessible. Your email software should allow you to send an email. Include a thumbnail image of your video and a link to the video's URL. Be careful to provide a description in the thumbnail file name in case it fails to load.
Types of Emails You Can Put Videos In
There are various methods to use video in your email marketing strategy, including Your team's email signatures, triggered emails, nurturing emails, newsletters, and so on. It is possible to use videos to deliver news summaries or to market events, provide event follow-up, or explain products. Including videos in your emails is a great way to boost open and conversion rates.
You can use video in the following types of emails:
Targeted emails
Email blasts
Event follow-ups
Event invitations
Nurture emails
Customer communications
Email signatures
Triggered emails
Newsletters
Best and Proven Practices for Video Email
Use the word 'Video' in the subject line
Try adding the term "Video" to your subject lines when you conduct A/B testing to see how it affects open rates. To make it more obvious, place it in brackets at the start or end of the subject line.
For instance:
(Video) How to make a GIF
Or
How to make a GIF (Video)
Attach your video blow the copy
Write a few words to introduce your video if for no other reason than that an email without text will look like spam. The copy should convey your message on its own, just in case the video doesn't show up on their device.
Turn on the autoplay option
Email marketing is the exception to the rule when it comes to auto-play. Viewers will anticipate the video to begin playing immediately after clicking your thumbnail in an email. They'll get annoyed if they have to click again once the page has loaded on your website. But by all means, turn off the sound by default. In a quiet office, nobody wants to be blasted with noise.
Add an animated thumbnail
With a video platform, it's simple to integrate animated thumbnails or GIFs, which can attract more clicks than photographs. Outlook 2007, 2010, 2014, and Windows 7 phones are the only ones that only display the first frame, while the great majority of email clients do.
The GIF form is known as cinemographs, in which only a portion of the image plays in a loop, which may also come up from time to time. It's fine to treat them as a single entity in email marketing.
Decrease you're the size of thumbnail size
Unknown senders can activate spam filters by sending large files. Litmus showed that well-optimized emails often don't include more than 2.7MB of photos, even if there isn't a precise pixel size to aim for. Use a free tool like TinyPNG to make it smaller if your thumbnail is too big. (This will be done automatically if you use a video platform.)
Film a video that fits your niche
Make sure you know where and how your video will be watched before you begin filming. B2B customers are more likely to watch videos on a desktop computer, where a low-resolution video would appear blurry. Your audience might be viewing on a smartphone, making it difficult to see the words on the screen.
While filming the video for email, consider the following things:
Screen size and device
Viewing context and location
Add video in your team's email signatures
When it comes to digital signatures, most individuals basically regard them as digital business cards. Then there's a video email signature that can do all of this and more without the need for a phone call or meeting. All of your hard work on creating engaging videos will be disseminated to an expanded audience via email.
Still a huge opportunity, video email signatures are becoming increasingly popular. There is now just 17 percent of sales professionals that use video signatures in their email correspondences. Adding a video to your email signature is a certain way to stand out, regardless of your work position.
Instruct your sales team to use video emails
Since the marketers own the sales funnel, it's high time to facilitate your acquaintances in the sales team. The video emails your sales team sends have 4x more conversion chances.
Do A/B testing to measure the outcomes
We believe email video is one of the best marketing practices, but audiences and situations vary. Do A/B testing to determine what works for you: Video or no video, animated or static thumbnail, less or more text, etc.
Finest Examples of Video in Email Marketing
As we already know, video email is a proven marketing strategy, but without seeing any examples, it's hard to believe, right?
So, it's time to take a look at some of the brands who added video in emails, and the results obtained were phenomenal.
Elon University – Announcement
The holidays are one of the undergraduate students' favorite times of the year. Because of Elon's reputation as a media powerhouse, it's not surprising to see that the university used a video to show the truly magical time of the year.
They embedded the following video in an email campaign for introducing their upcoming holiday series:
CompTrain – Explainer
CompTrain is a firm that creates exercises for both competitive and recreational CrossFit athletes wanting to improve their performance. This video was attached in their email and discussed the upcoming training cycle, the cycle's objective, and what would be included in weekly programming to assist participants in reaching their goals.
You might notice that this video is unlisted on YouTube; any idea why is that so? They did this to make sure this video is only seen by the people who click on the email video.
The email is crafted with finesse, it appears to be simple, and you can see the video in the first scroll.
Working Against Gravity – Customer testimonial
Nutrition is somewhat a personal subject. No one would like to raise their hands and tell that they need help because you are unsure what's right for your body, and we know it takes a lot of guts.
Working Against Gravity (WAG) matches nutrition clients with coaches who listen to their requirements and tailor a plan to their workout routine and objectives in order to keep them on track, accountable, and educate them on how to fuel their bodies properly.
In a recent campaign to entice prospects who are still on the fence, they compiled stories from current and former customers who discuss their experiences working with WAG coaches in the video below.
WAG has shot their own testimonial videos using their own equipment and complied them all together, and delivers an authentic experience.
By showing the reviews from different people who have used the service, you can get beneficial results.
IMPACT – Personalized video
Let's take a look at a unique example of video in emails. David Little from Impact sent a follow-up email to a prospect with a video in it. If you look at this email's structure, it's pretty primitive. It consists of a video thumbnail and the links of all resources that he discussed in the video.
The way he communicates in the video makes it easier for the audience to understand the stance.
Take a video yourself:
David is honest, apologizes, and contextualizes the materials he gives. The video injects personality into what could have been fairly conventional sales communication. By adding a layer of candid, upfront, and professional video to this email, David continues to build trust with prospects, which benefits the whole buyer's journey.
If you want to build stronger relationships with prospects and portray yourself authentically to consumers, we recommend using a 1-on-1 video in your next email to a prospect.
Want Your Own Email Videos? – Get in Touch With Our Video Experts
Of course, not every company has a video production team, and most of the time, they don't have enough budget or space. Such companies prefer to outsource their video projects from a video production company.
If you're looking for a reputable video production house, hire BuzzFlick, one of the finest animation outsourcing companies offering pre-eminent video animation and production services.
Our competent video production and animation creator teams are highly creative and can produce videos that can help you give an edge to your competitors.
We offer plenty of services, including 2D and 3D animation services, custom whiteboard video animation services, explainer video services, and motion graphics services, to name a few.
Parting Words
To recapitulate, video email is an effective medium of communication. It's a new strategy you should include in your video marketing campaign to improve your open rate, click rate, and, eventually conversion rate.
If you're reading this and haven't yet begun using email marketing, you'd best hurry and enhance your email game. We hope this post provided you with some motivation to get started.
Video Emails: FAQs
Do video emails work?
Video emails work to increase your email click-through rate up to 300%. It can also reduce the unsubscribe rate by up to 75%.
How to make an email video?
Go ahead to your Gmail account. Next, hit the 'Compose' button to create a new email. Now, click on 'Attach Files' and select the video you want to add to your email. When you're done attaching the video, add the relevant text and hit the 'Send' button.