Video SEO is important these days. Learn with us in what ways you optimized your video content easily for search.
I am sure you haven't missed a single Whiteboard Friday from Rand Fishkin, the undisputed master of search engine optimization, have you? You've got search engine optimization (SEO) for websites figured out. However, what about search engine optimization strategies for videos? It's not the same as it used to be, is it?
Despite your best efforts and a significant financial investment in planning, production, and editing, your video has failed to rise in the ranks.
Seeing that, you must be wondering what's going wrong.
First of all, search engine optimization for videos is different from standard SEO. SEO for videos has also evolved dramatically over the past few years, so I'm passing along some advice from one of the most well-known video SEO gurus, Phil Nottingham.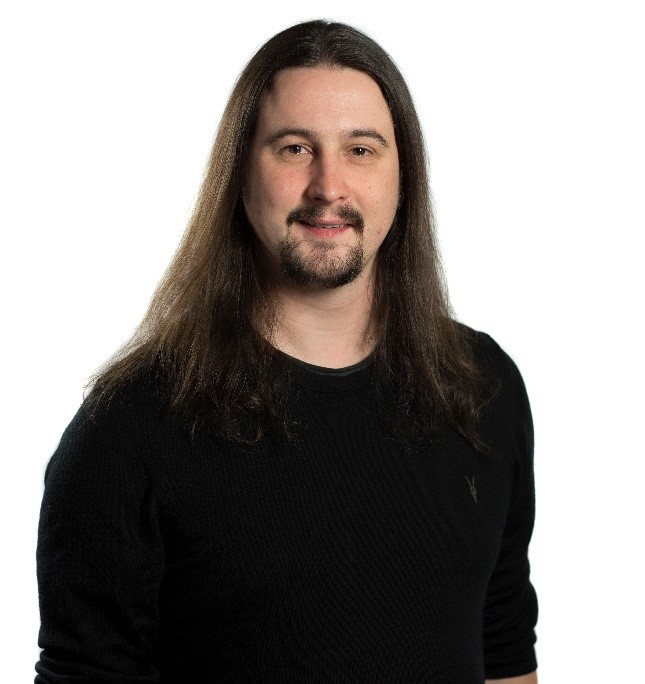 Source: Wistia
The time has come to learn what Search Engine Optimization (SEO) is and how to apply it to your videos.
So, without any further delays, let's get into it.
What is Video SEO?
Search engine optimization (SEO) for videos is the process of enhancing a video's visibility in search engine results pages (SERPs) in response to specific keyword queries. This post will detail a number of optimization tactics that can improve your videos' search engine rankings.
How Has Video SEO Changed Over the Years?
Using videos to promote products and services has grown in popularity among corporations in recent years. Since the late aughts, when marketers first got their hands on DSLR cameras, it has been possible for them to create videos and upload them to the web (thanks to YouTube) without needing a professional videography degree.
These days, it's impossible to go online without coming across a video, and nearly everyone carries a phone that can record in high definition. The proliferation of video has made it more challenging than ever to achieve a high position in organic search engine rankings.
In contrast to the video tab, where any website can achieve search engine optimization, not every website can achieve search engine optimization with a video in universal search. Getting whitelisted is more difficult than it was three years ago, but getting your video indexed on the video page is simpler.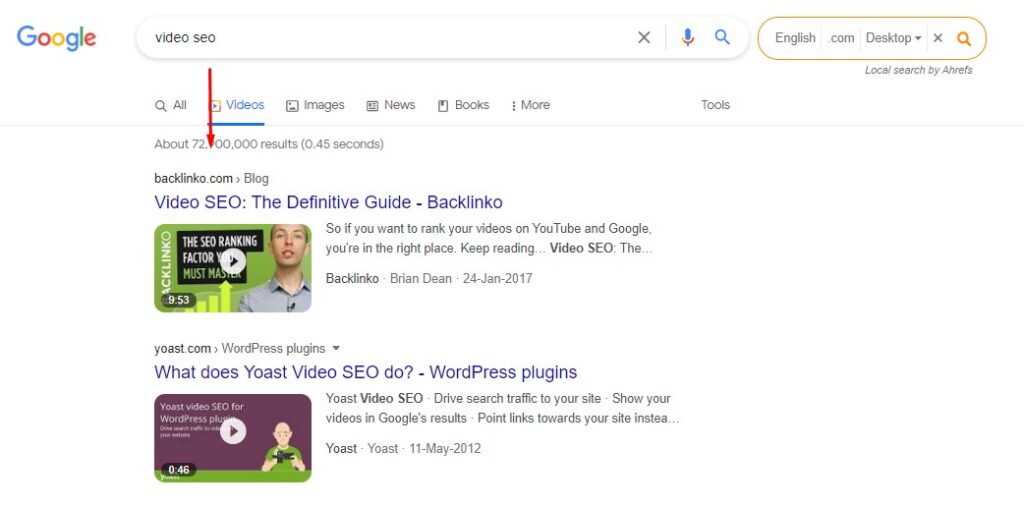 The popularity of your website, the prominence of its videos, and its overall authority all have a role in how well your video performs on universal search engines. Phil suggests focusing more on rising video search rankings and less on universal search.
Excellent Ways to Optimize Your Video for Search
Optimizing video for search is not as challenging as it sounds. There are many ways this can be done without sweating much.
Here are some of the common ways through which you can optimize all your videos:
Choose the best video hosting platform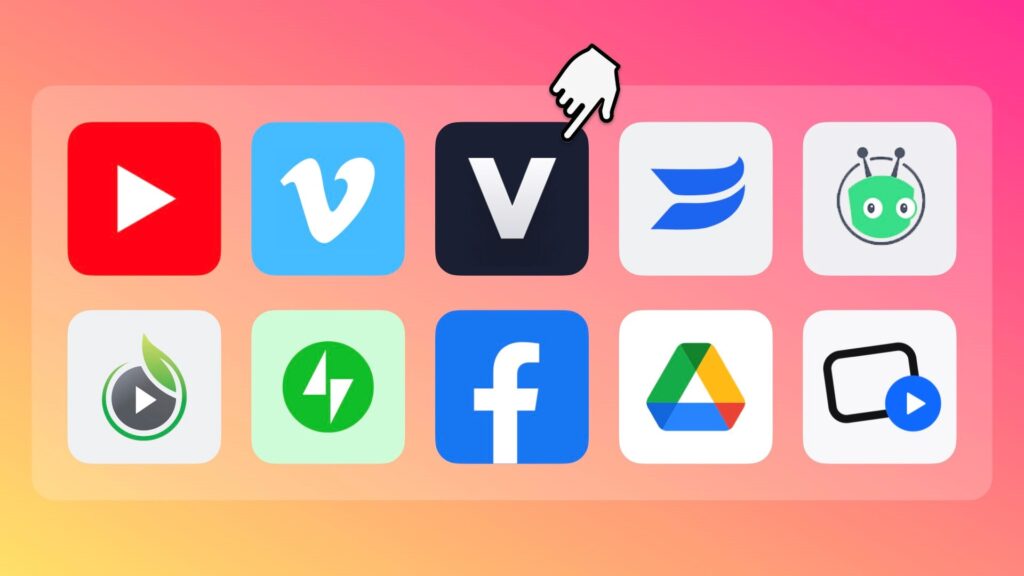 Source: Veed.io
Phil advises thinking about why you want your films to rank while deciding on a video hosting platform. Do you know how to maximize your video for maximum views and potential leads? Or do you seek to establish yourself as a leader in your field and raise your company's profile generally?
YouTube and Vimeo could be choices if you care less about driving traffic to your site and more about getting your name out there.
Once your video has been indexed on one of these platforms, most of the viewers will head straight there instead of to your website. You risk having your potential audience get lost in the shuffle if there is already a lot of content on the web.
According to Phil, if increasing site traffic with the goal of converting visitors into leads is your top priority, it makes sense to look into different types of hosting platforms that offer this feature.
In order to annotate and organize data employing the schema.org vocabulary, one can use a notation called JavaScript Object Notation for Linked Data (JSON-LD).
Not all hosting services are the same, though, so it's crucial to look at them before settling on a provider. Some services rely on Schema markup, which is less effective than JSON-LD, and others need you to make a video sitemap (which is no small feat!).
Add a video transcript
You can watch videos on Facebook without disturbing your roommates by using the captions that appear alongside the videos in your news feed. A video transcript is a textual accompaniment to your video.
Video transcripts not only make your videos more accessible to a wider audience, but they also make them more scrapable by search bots due to the increased amount of text on the website.
In case you didn't know, transcripts serve as page copies. With more text to index, you'll have a better chance of being found in search results for a wider variety of terms.
When the video is longer and more central to the website, it is recommended to pay more attention to the transcripts, as they will have a greater impact on rankings.
P.S: You might not know, but most of the corporate video production companies provide video transcripts as well along with the video to their customers as they know how valuable it can be for their rankings.
Ensure that your thumbnail images are appealing

The video thumbnail is what the searcher will see when your video is indexed, so it plays an important part in determining whether people will click.
You should consider your thumbnail image similar to a book's cover or the homepage of your website. It must be captivating, pertinent, and aesthetically pleasing!
Using compelling thumbnails can have a significant impact on click-through rates and other video SEO metrics. Our videos with personalized human thumbnails have a 30% greater play rate than those without, according to the poll.
Moz' Whiteboard The Friday video series addresses sophisticated video SEO topics frequently. Your video's thumbnail is more significant than its title since it decides whether viewers will click on it. Ensure that it is also relevant to the keywords you wish to rank for.
Pay attention to your video's title and description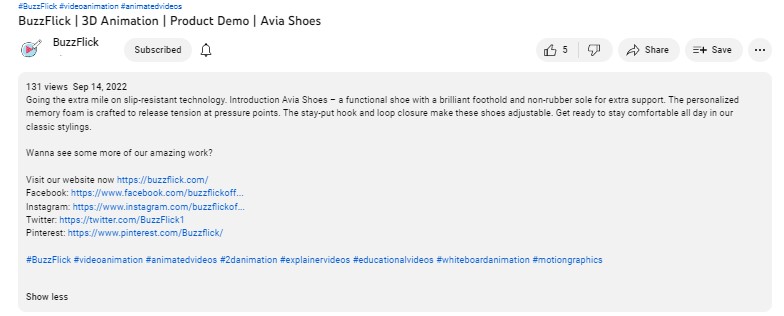 Just as they do for blog posts, the title and meta description influence the ranking of videos. Spend time writing an appealing title and description for your video. Ensure that you are targeting terms that people are actively searching for by conducting keyword research.
One of the most efficient techniques to increase search exposure is to ensure that the titles and descriptions of videos are highly optimized.
Also, avoid simply stuffing the title and description with keywords. Ask yourself first if the content is clickable and intriguing.
Ensure the rest of your page is video-relevant and SEO-optimized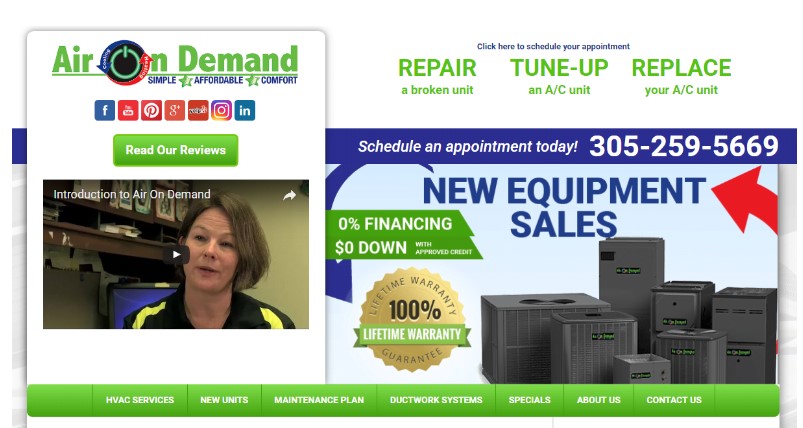 You cannot rely exclusively on optimizing your video to achieve SERP rankings. If the page itself is not also optimized for SEO, search engines will not bother to crawl it in the first place.
In addition, if your video is not ranking, it may be because your page is terrible. Pages containing videos must also be relevant and carefully optimized to rank as highly as possible in search results.
Even though it can be difficult to have your website ranked organically, if you continue to develop high-quality content and ensure that the technical SEO elements are in place, you will eventually achieve higher ranks.
The second component is ensuring that the video is relevant to the page on which it is embedded. You must determine whether the page is relevant to the video in question or whether it is generic. If the page is generic and the video is just placed on it, the page's chances of ranking are poor.
Embed the video you wish to be at the top of the page
Phil, an SEO specialist, claims that Google normally crawls just one video per page. It indicates that if many videos are included on a page, the first video should be placed first.
Each of the three YouTube profiles listed above contains many videos, but Google normally indexes only one video per page, highlighting the necessity of focusing on your most successful video content.
Typically, search engine crawlers cease crawling for videos after the initial video. According to Phil, it's probably not the greatest idea to have numerous videos on the page if you're attempting to optimize for a single video.
Keeping the website focused on the video will guarantee that it receives the attention it deserves.
P.S: As a video animation company, we follow this practice religiously. If you visit our website, you'll notice that we have placed the video on the top of every page to improve our position.
Give Priority to the video when designing the page
Since the beginning, I've seen sites where the video is buried or below the fold, requiring the user to scroll down and down and down before they can see it.
Because nobody wants to go out of their way to find the video, the number of plays and play rate are inevitably low. Crawlers from search engines are also not likely to actively seek out a hidden video in order to index it.
In addition, the video's chances of being ranked quickly decrease if it is embedded below the fold or otherwise concealed from view.
An easy technique to improve your video's crawl ability is to make it the page's primary focus.
Avoid embedding the same video on multiple platforms
Do you have any experience playing tennis against yourself? This is essentially what you would be doing if you embed the same video on different pages. Since there's no point in competing against yourself, it's vital to avoid doing so.
There is no point in embedding the video elsewhere on your publicly accessible website if the page and the video are both important to each other and you want to ensure that the page and video are ranked.
In essence, you'd be competing against yourself, which is both pointless and absurd.
Recommended Readings:
Avoid depending on SEO solely to promote your videos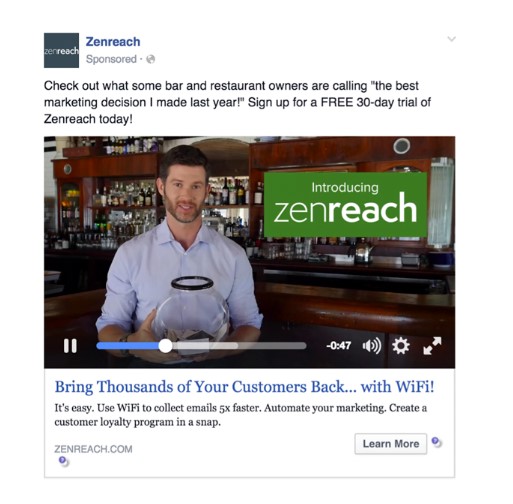 Finally, keep in mind that search engine optimization (SEO) isn't always accurate. Because of Google's ever-shifting ranking algorithms and the rapid development of video technology, you can't always count on search bots to drive traffic to your videos.
Since SEO is difficult to master and is always evolving, investing in paid video advertising is a smart move if you want to increase views and clicks on your video.
Websites like Facebook, Twitter, and Instagram offer paid promotion options for your video. If you'd rather not spend money, there are other options, such as having partners promote your videos.
In a Nutshell
Optimizing videos for search is essential. As people are more interested in watching videos rather than reading content, it is imperative to create videos for your business and SEO-optimize them.
At BuzzFlick, we follow this practice religiously. We use platforms like YouTube and Vimeo to showcase our videos. We also abide by all the rules so we can dominate the SERP.
On this note, we end this blog. We created this blog by analyzing the statements shared by Phil Nottingham (SEO Expert).
For more insights, stay tuned.
Video SEO – FAQs
What does the term 'video SEO' means?
The term 'Video SEO' simply means to optimize your videos to be indexed and rank on the top of the search engine results for a relevant set of keywords.
How can I SEO-optimize my videos?
You can optimize your videos easily by following the practices mentioned below:
Choosing the right keyword for your video
Add the target keyword in the file name and title
Include keywords and modifiers in the description of the video
Can videos improve my SEO?
Optimizing videos can boost your search engine rankings. It is a way through which you can generate more traffic. However, if your on-page content is not high-quality, then the visitors won't stay for long.
Why is video SEO important?
Video marketing is another easy and excellent way to boost your SEO strategy. If it is done in the right way, it will help you to outrank your competitors organically. Displaying video content on your website can help you rank on the top of SERP.