Virtual Production has become popular in the video production world. Read our blog to explore the basics, technicalities and benefits of virtual production.
The pandemic has prompted the birth of virtual production. The difference is that this time it will remain. Explore cutting-edge resources and discover how studios are developing innovative immersive experiences.
In today's post, we'll go into the nuts and bolts of Virtual Production, covering the basics, benefits, and other crucial information.
So, without further ado, I propose we should begin.
What Is Virtual Production?
By utilizing a set of computer programs, "virtual production" fuses real-world and digital assets without any noticeable transition in quality. Using this method, studios can simultaneously shoot on a stage while also monitoring virtual visuals. Changing settings is as easy as replacing the wallpaper.
The completed film assets can be viewed in real time by the director, actors, and other stakeholders.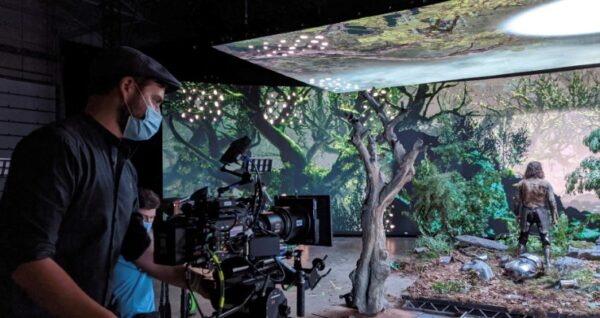 The days of waiting until post-production to add in visual effects are over, thanks to virtual production. They are still being refined and improved upon in the pre-production phase (known as previs). As opposed to the previous adage of "fix it in the post," the new adage is "fix it in pre." However, there are several benefits for studios that want to make use of virtual production.
Virtual Production Benefits: Remote Revolution
Several people believe that the epidemic has contributed to the current trend toward virtual production. With the unexpected transition to remote work, we needed to devise new strategies for getting things done efficiently. Teams have to learn to use novel resources and modify their creative processes and procedures as a result.
However, there is more to virtual manufacturing than only communicating digitally. It has revealed a number of benefits that enable studios to construct more expansively, develop more thoroughly, and provide higher-quality outcomes early in the process.
1. Time and cost savings
Studios can save both time and money with virtual production. There is no need to spend money or time traveling to check out a potential location, thanks to virtual scouting. Making the proper creative choices and adjustments before the performers arrive on site is important. This results in more polished takes and less editing time.
2. Idea iteration
Virtual production helps in idea generation and development. The production process can begin with more time for imagination because images and locations have already been envisioned. After refining their concept, studios are better equipped to bring together diverse talent to create something genuinely remarkable.
3. Enhanced visibility
Filmmaking has a long history of being categorized. CGI visuals and reworked plots were hidden from most viewers until the film's official release. However, with virtual production, from previs through the post, there is a more thorough comprehension.
Green screen lives to composite, and virtual cameras provide a portal into virtual worlds for content creators. LED walls provide a real-time, in-camera view of the set for directors and actors.
4. Quick on-set transitions
By using a simulated set, production crews can swiftly switch from one scene to the next without stopping production. That's right; it's all taking place in a single spot! Filmmakers can use the same actors in many sequences since digital elements can be easily modified.
In addition, the director of a virtual set can alter the environment, the time of day, the lighting, the placement of objects, and much more. Such an environment is always available and can be replicated on demand.
5. Library of assets
Elements in the virtual world can make use of pre-made assets from existing libraries. It's not necessary to start from scratch in order to make adjustments so that they can be used in any production. Electronically storing these virtual assets reduces the need for costly real-world facilities, shipping, and personnel.
6. Global collaboration
The creation of virtual content can now be done in real time by distributed teams located anywhere in the world. Now filmmakers are no longer limited to local talent when assembling their crews. The range of options expands without adding extra expense.
How to Build a Virtual Production Studio
Changes in mindset about how to create anything are necessary for making the jump to a virtual production approach. It is non-linear and uses cutting-edge technology like gaming engines.
The capacity to see material early in the creation process, together with the adaptability and interaction of virtual worlds within the game engine, opens up new options for studios to realize and enhance their vision.
Game development technology was used to create today's blockbuster movies like "The Lion King," "The Ripple Effect," and "The Mandalorian."
As with any well-orchestrated event, filmmaking necessitates careful preparation. It takes a lot of planning to determine character sizes (spatial reference), where assets should go, and how cameras and lenses will be positioned.
What VFX Studios Need for a Virtual Production Pipeline
How should a digital production pipeline be organized? Where do you even begin? Learn the ropes by reviewing the fundamentals.
1. Cloud & Data Management
When working with several huge files, quick access is essential. A shift to the cloud facilitates cross-locational collaboration.
By using a cloud-based or hybrid infrastructure, production teams can have instant access to their virtual production assets.
Data centers in the cloud can be easily spun up regardless of the physical location of a team. They benefit from increased bandwidth and less lag time. By doing so, you can avoid the time-consuming wait caused by the WAN. Afterward, you can control who has access to these files and monitor their development.
2. Administration of Electronic Assets
While cloud storage facilitates file access, it is not a replacement for a comprehensive data management strategy. The process of integrating everything into a gaming engine is simplified.
The days of uploading data into Dropbox or carrying around actual drives are just not sustainable or fast. Solutions for managing data, such as 5th Kind, make it simpler and safer for organizations to share information and work together.
Is there anywhere you can put all your books? The monitoring of the changes made to files. A scalable version control solution is required. While these technologies have been used for years by developers, they are still in their infancy in the film business.
By keeping track of which versions of assets are currently in use, teams can save time and effort using version control. Anyone who has worked on the project can check the differences between the latest version and earlier drafts, as well as see how it has been incorporated into the film.
3. Project Management in the Digital Age
To create a virtual manufacturing pipeline, many parts must work together. When trying to keep everyone on the same page, it's essential to choose a project management solution that can be easily modified and provides more transparency.
Tools like Ftrack, ShotGrid, Hansoft, and others are often used to simulate the on-set environment. Tracking, managing, discussing, and reviewing visually spectacular content in near real time has never been easier thanks to the collaboration it facilitates among artists, supervisors, producers, and engineers across the world.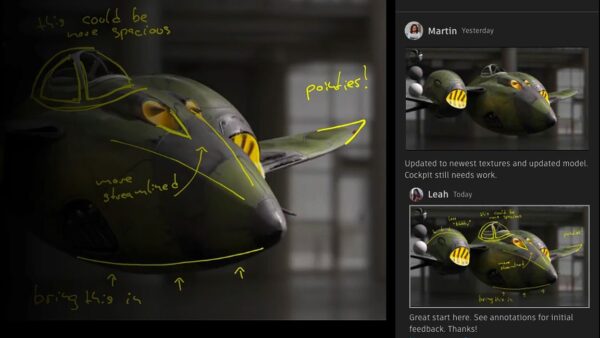 4. Integrations and Game Engines
In the world of virtual manufacturing, game engines are where it all begins. Studios will be able to quickly and easily add new environments, as well as modify existing ones by adjusting things like audio, animation, and lighting, with the next release of Unreal Engine 5.
However, there are a plethora of additional elements that must come together to make a whole picture. It's important that your tools can communicate with one another so that they can be used to help other creative people.
Aside from Photoshop and Cana, 3DS Max is also employed in the asset creation process. The finished video is the result of bringing together several enormous files using programs like Unreal and Unity. You should prioritize game engine integrations regardless of the technologies you use.
Need Video Production Services? – Hire BuzzFlick
For a lot of you, virtual production might be an alien concept, but this has been around for decades. As we have said earlier, it is here to stay for longer now.
This new film and video production process have changed the whole video production landscape. This new innovative technology is used by video producers for distinctive and all types of content creation. Studios are currently considering how to best reuse digital assets for future films and videos.
As one of the best animation studios in Vancouver, BuzzFlick is all set to jump on this bandwagon. We're also now offering this new video production service. Our prime goal is to scale our business and fulfill the needs of everyone who approaches us with an idea for their video.
Apart from that, we also other various video animation and production services, including 2D animation services, 3D animation services, motion graphics services, NFT design services, and video editing services, to name a few.
If you're looking for some of the best video production or motion graphics studios, then check out the resources we have listed below:
Virtual Production FAQs
1. What is the meaning of Virtual Production?
Physical and digital elements come together in virtual production. Working on a mocap stage but with a vision of a digital set and characters is a boon to filmmakers. Although there has been some form of virtual production for some time (it was employed in The Fellowship of the Ring), Avatar marked a significant turning point.
2. What is the virtual production stage?
Virtual Production means shooting on a soundstage with a custom-built curving LED Wall and ceiling, collectively referred to as The Volume, for filming.
3. What is the VFX pipeline?
The VFX pipeline consists of the processes and people that work together to bring breathtaking scenes and characters to life for film and TV. It entails everything from pre-production and pre-visualization through 3D modeling, rigging, animation, effects, rendering, and more.
4. Is Virtual Production VFX?
In this context, the term "virtual production" is used to refer to any product that incorporates computer-generated imagery. Recently, you may have described it by mentioning everything that isn't filtered by a lens. However, live VFX is quickly becoming the standard because of advances in virtual set technology, so even that is no longer accurate.
In a Nutshell
Complex and cutting-edge technology, virtual production, and in-camera visual effects with LED volumes.
We hope that this crucial list has provided you with some fresh ideas to consider as you take your initial steps into this broader world. It is impossible to know too much about technology, but the nice thing is that it is user-friendly and entertaining.
The "what you see is what you get" process of LED volumes immediately converts many first-time users. I genuinely hope that you will have the same pleasant experience and accomplish feats you never thought possible.