There are many films that are mixture of animation and live-action. Read our blog to explore the best films that are combination of animation and live-action.
Lately, I was Disney's Pinocchio, and I realized it's a unique mixture of live-action and animation. Upon researching, it seems like there are plenty of them. Occasionally the worlds of 'animation' and 'live-action' collide, and the result is out of this world.
In that classic peanut butter cup style, we get animation in our live-action. Among the movies that mix these two mediums, there are some films that stand out from the rest – in fact, some of them are our favorites.
You should also know there are some live-action films in which you will find sequences of animation. Those are not our focus at the moment. If the animation section of a live-action film is not impressive enough, then it's not something we would like to consider.
Today in this blog, we will shed light on some of the noteworthy movies where live-action and animation truly mix.
So, without any further delays, let's jump right into it.
King Kong – 1933
Production of: RKO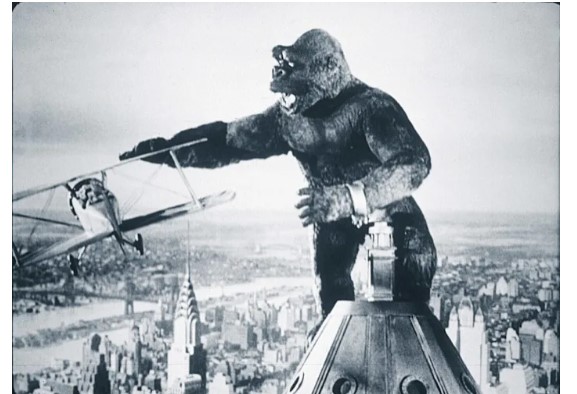 Let's start back in 1933 when the first-time mixture of animation and live-action came to the surface.
Stop motion is another popular form of animation. They aren't always drawn cartoons in our real world. The first iconic example of stop-motion is none other than King Kong. This is one of the most legendary monster movies ever created to date.
Sure, the Kongs in future movies aren't exactly real either, but this is the one that most feels like animation.
P.S.: If you're based in Texas and looking for a video animation company for your next video project, then check out our listicle blog on the prominent Texas animation studios.
Anchors Aweigh – 1945
Production of: MGM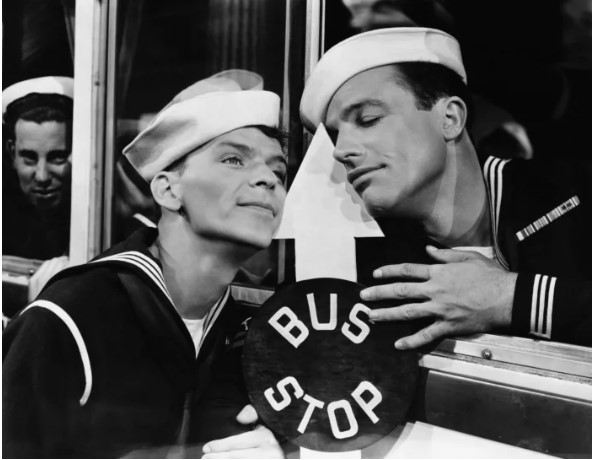 Frank Sinatra and Gene Kelly feature in this light musical comedy. One scene in which Kelly dances with Jerry the mouse from "Tom & Jerry" is the film's most famous and enduring memory. It ensured that "Anchors Aweigh" wouldn't be forgotten.
Forbidden Planet – 1956
Production of: MGM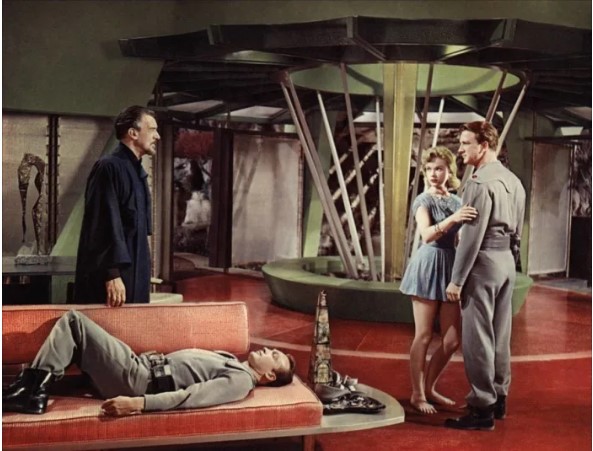 Forbidden Planet is widely regarded as one of the decade's finest science fiction films. One of the most well-known robots in film history, Robby the Robot, made his debut in this.
More importantly, it featured Leslie Nielsen in a dramatic role before he became a comedic actor.
Some of the animations are rather good, too. They likely had a role in "Forbidden Planet" being nominated for an Academy Award for Best Visual Effects.
Mary Poppins – 1964
Production of: Disney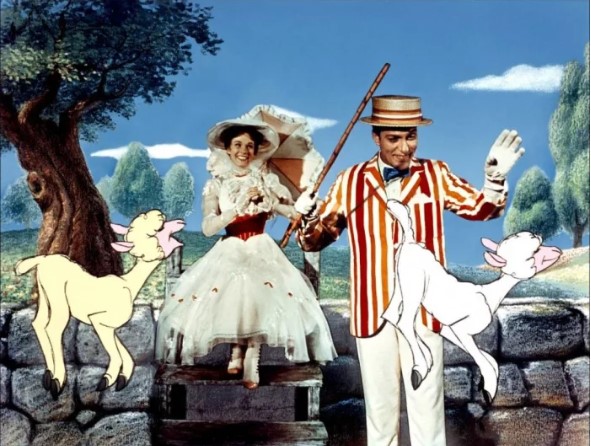 You probably immediately thought of "Mary Poppins" when we brought up the topic of animation and live-action blending.
Mary is a very powerful sorceress, yet she is unable to make Dicky Van Dyke speak with a convincing Cockney accent. A large part of this is transporting the youngsters to an animated world for a few scenes.
The Incredible Mr. Limpet – 1964
Production of: Warner Bros.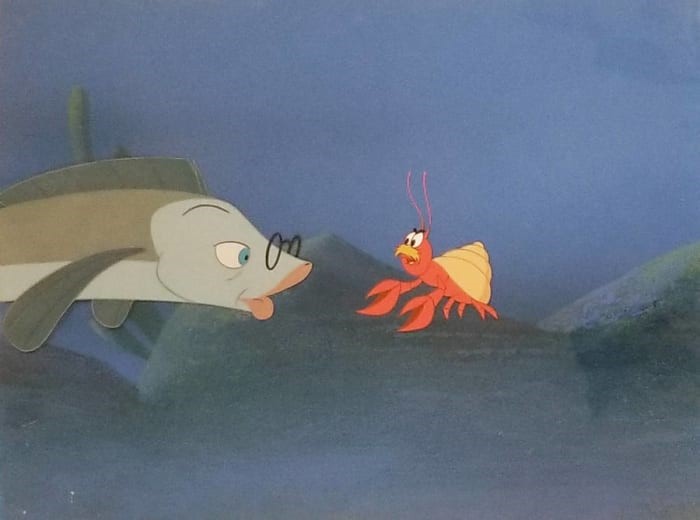 Don Knotts specialized in making comedies with elaborate plots. He frequently encounters supernatural entities, whether they are animals or ghosts.
However, he transforms into an animal in "The Incredible Mr. Limpet." The plot of the film revolves around Mr. Limpet, who transforms into a fish (obviously in animation) to aid the United States Navy in their search for Nazi submarines. That is the basic basis of the film, yes.
You should also know: Being a Houston-based video animation studio, we have been working on these two mediums since the beginning. Take a look at our portfolio to witness our work.
Bedknobs and Broomsticks – 1971
Production of: Disney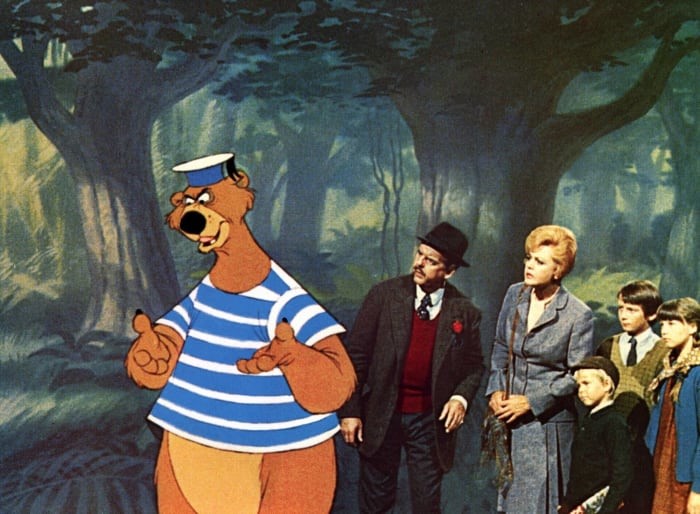 A lot of people compare "Bedknobs and Broomsticks" to "Mary Poppins," but they forget that Angela Lansbury plays the lead instead of Julie Andrews and that there is more overt magic in the film. This is because both films feature animated sequences with live-action characters.
Monty Python and the Holy Grail – 1975
Production of: EMI Films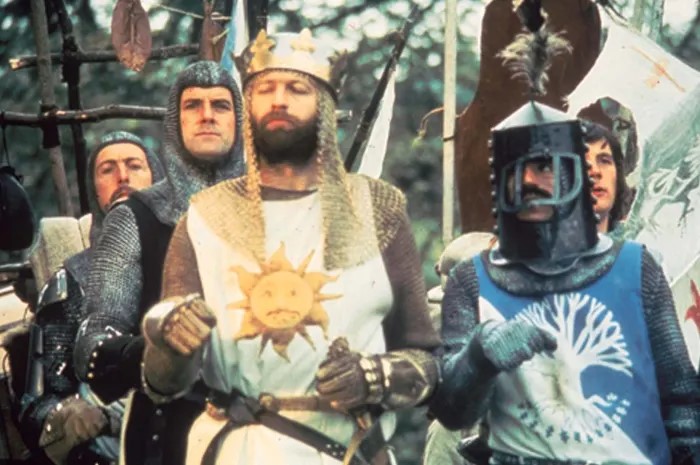 Monty Python's specialty was blending animation with live action. To help segue between scenes and drawings, Terry Gilliam often included his signature animated touches.
Holy Grail, the first narrative film from the legendary British sketch group, naturally features a substantial amount of animation.
Pete's Dragon – 1977
Production of: Disney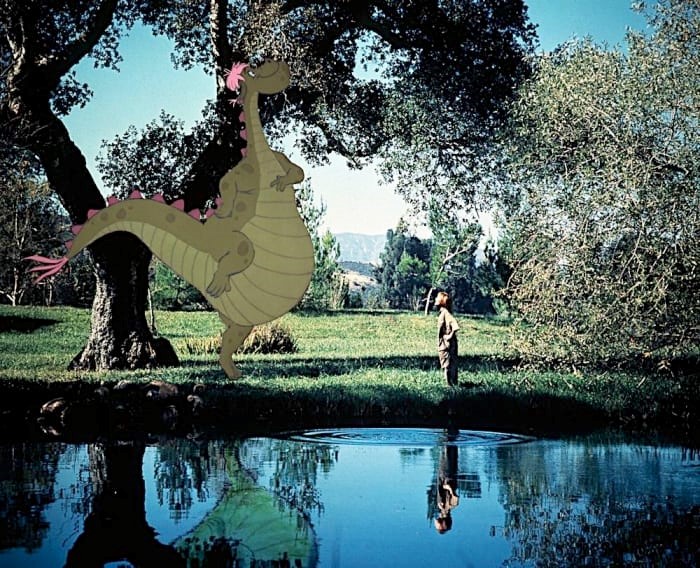 Obviously, a genuine dragon wouldn't work in a movie. The animated feature "Pete's Dragon" sidesteps this problem. Certainly not in a computer-generated Smaug manner. This children's film's eponymous dragon is somewhat cartoonish, but that just adds to the film's endearing qualities.
Tron – 1982
Production of: Disney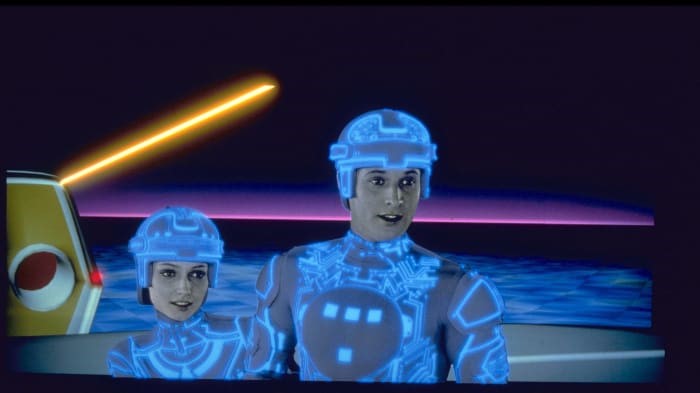 Initially, "Tron" was intended to be an animated film. Then, they decided to make it a live-action film with a substantial amount of animation.
It was one of the first films to make substantial use of computer animation, but the animation quality has visibly declined over time. However, Jeff Bridges remains as amazing.
Better Off Dead – 1985
Production of: Warner Bros.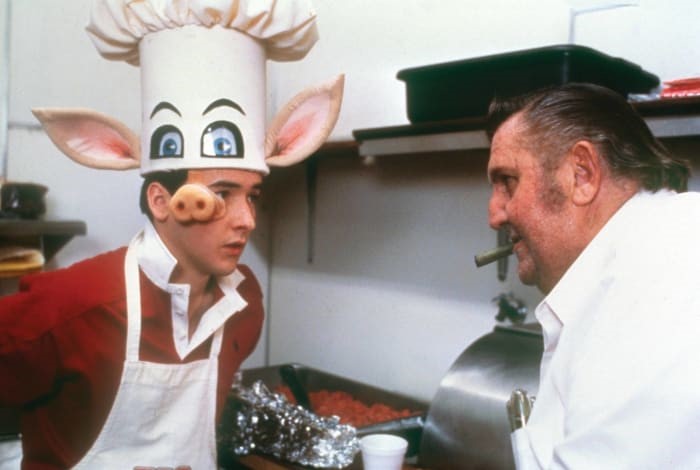 A few 1985 films have brief animated segments. However, because the animation in "Pee-Big wee's Adventure" is so brief, we chose not to include it. Also, to avoid frightening people by recalling Large Marge.
Despite the fact that "Better Off Dead" is a lesser film, its dream sequence in which a hamburger comes to life is rather memorable and has many admirers.
P.S: Even though we provide 2D and 3D animation services specifically, we can also create videos that are a mixture of live-action and animation. Take a look at our creation:
Who Framed Roger Rabbit? – 1988
Production of: Disney/Touchstone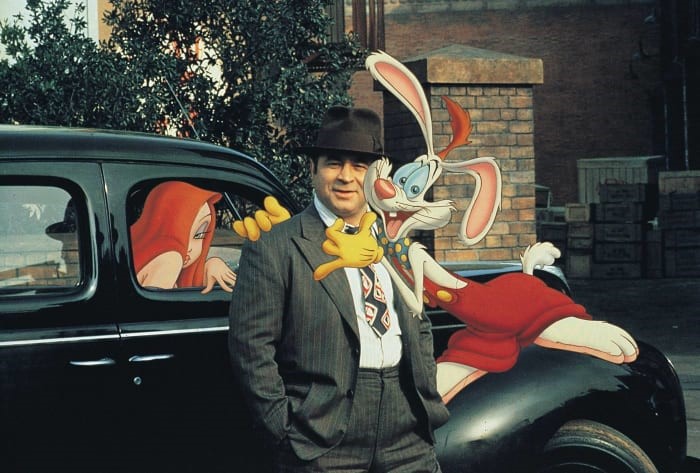 According to us, this is the ideal combination of animation and live-action. Robert Zemeckis' accomplishments are incredibly astounding.
The film takes place in a universe where animated characters and real humans coexist.
Human Eddie Valiant must travel to Toontown to determine who precisely framed Roger Rabbit. It is a bizarre blend of cinematic noir and silly animation, but many consider it a classic.
Army of Darkness – 1990
Production of Universal, MGM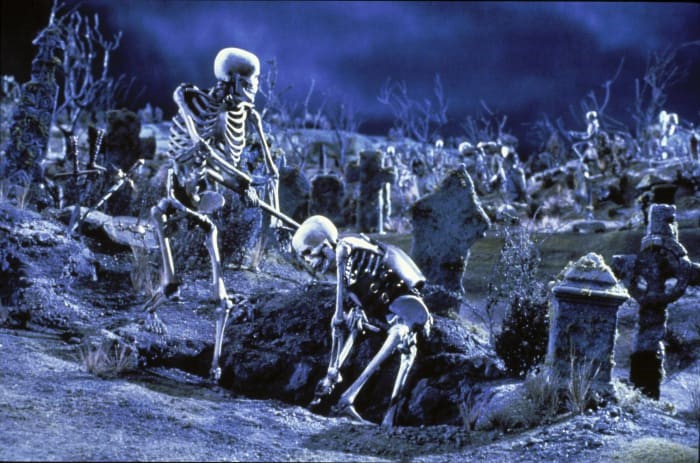 There is stop-motion animation in all three films of the "Evil Dead" trilogy by Sam Raimi and Bruce Campbell.
However, the third of these films utilize animation the most and most effectively. Possibly in homage to "Jason and the Argonauts," this film contains a large number of skeletal troops.
Gremlins 2: The New Batch – 1990
Production of: Warner Bros.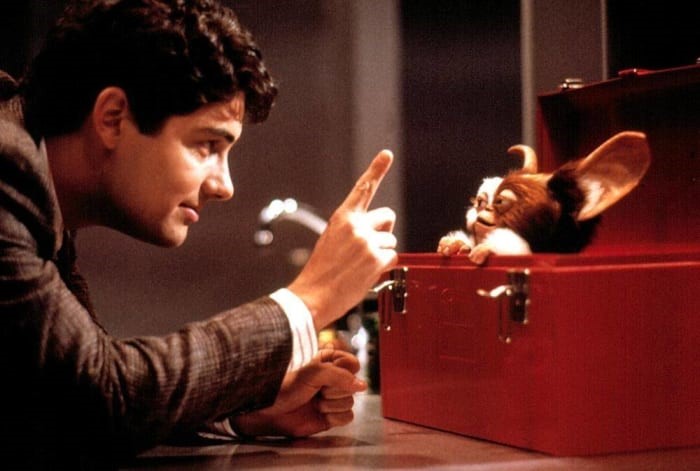 Joe Dante starts and ends his film with Daffy Duck cartoons because he thinks they're great. However, the cartoon continues from here.
The electric gremlin makes an appearance, and there are also a few other scenes animated in stop motion.
Cool World – 1992
Production of: Paramount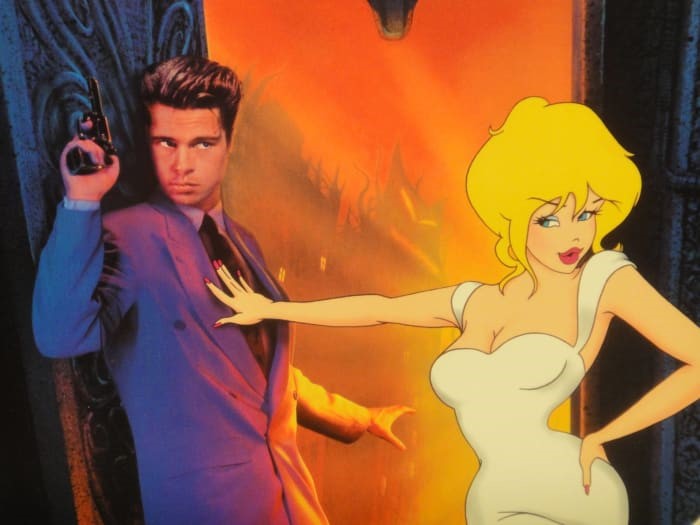 Look, "Cool World" is not exactly "good." However, it is one of the most prominent examples of conventional animation and live-action blending.
It's essentially "Who Framed Roger Rabbit?" for Jessica Rabbit enthusiasts. Additionally, it has one of Brad Pitt's earliest cinematic appearances, which is important.
The Mask – 1994
Production of: New Line Cinema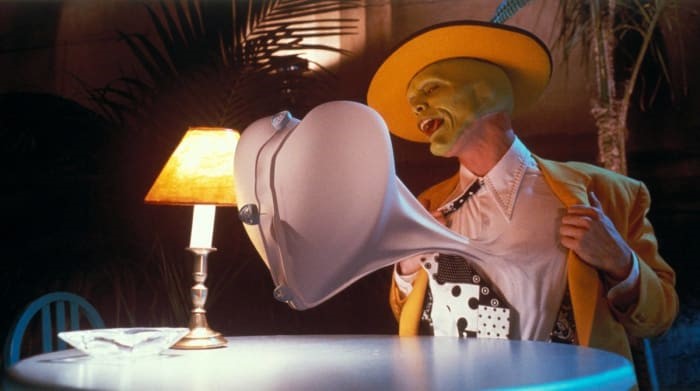 When Stanley Ipkiss dons "The Mask's" mask, he essentially transforms into a live-action cartoon.
Except for the fact that actual animation is used to create this lifelike cartoon. Without these embellishments, "The Mask" would lose a great deal of its allure.
Casper – 1995
Production of: Universal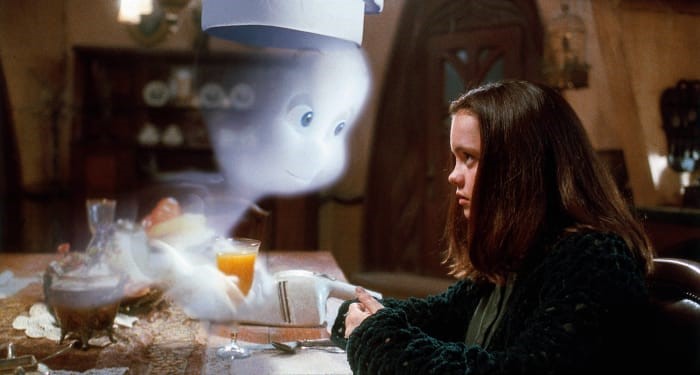 It's the same reason why dragons can't exist on film: ghosts can't exist, either. The animated movie "Casper" successfully realizes the ghost boy's potential.
Even if you get bored with Casper, there are plenty of other animated ghosts to keep you entertained. The use of animation was a good idea since Casper needs to appear friendly and unthreatening.
A Very Brady Sequel – 1996
Production of: Paramount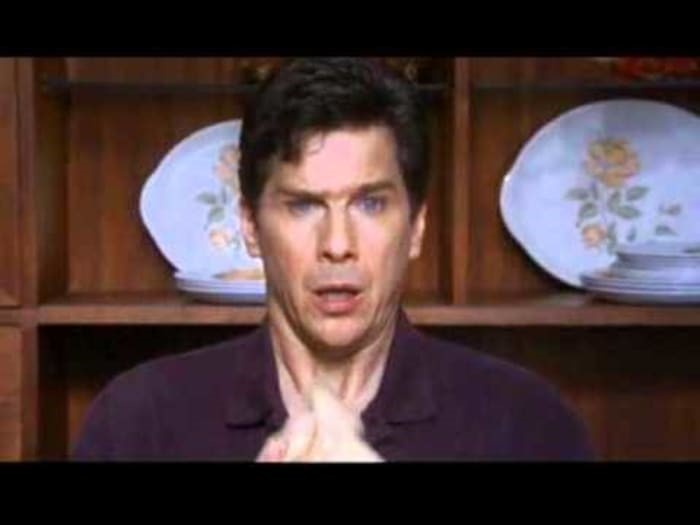 Incredibly, the cheesy '90s "Brady Bunch" films are far superior to expectations. In the follow-up, a con artist pretends to be Carol's absent first husband so he may steal a valuable painting.
However, he unwittingly consumes a large number of hallucinogenic mushrooms and "trips" along with the Bradys. In that scene, he finds himself transported to a cartoon universe reminiscent of the "Brady Kids."
Mars Attacks! – 1996
Production of: Warner Bros.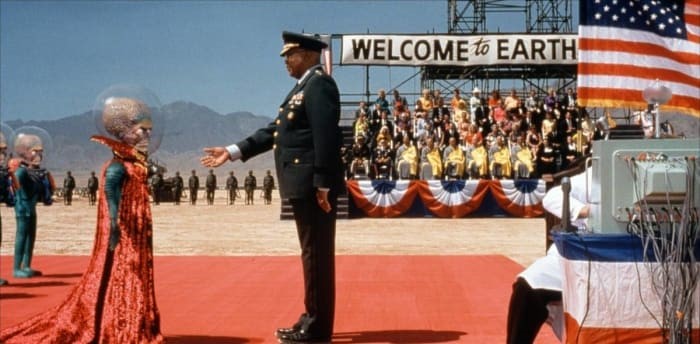 Though Tim Burton has sometimes included animation in his films, he really goes for it in "Mars Attacks!" There's a great cast of actors, and there's also a lot of animation.
Even though stop-motion animation was what Burton had planned to do from the start, he eventually gave in and used CGI instead. The picture nevertheless manages to seem like a genuine hybrid of the two mediums, and we enjoyed it.
Space Jam – 1996
Production of: Warner Bros.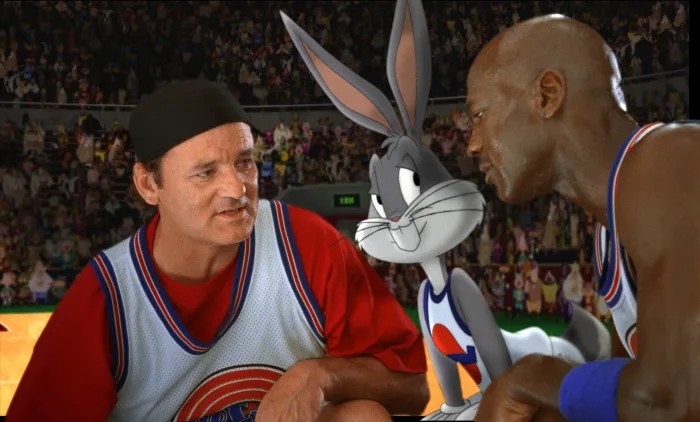 We recognize that we risk the ire of Millennials by stating that "Space Jam" is not a good film, but it serves as a prime illustration of what we're discussing here.
In this situation, humans are physically engaging with animated characters. Michael Jordan is aware that Bugs and company are cartoons, notably from the Looney Tunes universe.
Thankfully, Bill Murray and Wayne Knight are on hand to prevent the film's title from becoming a disaster, as Jordan is not a very fine actor.
Scooby-Doo – 2002
Production of: Warner Bros.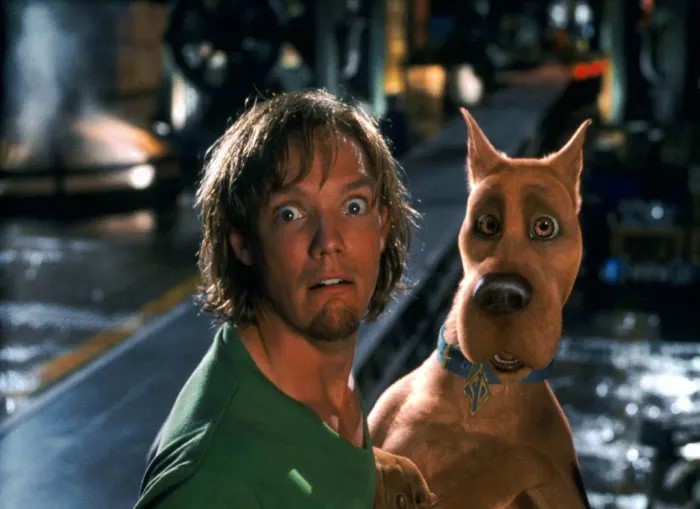 Scooby-Doo originated as a cartoon, but they opted to adapt it into a live-action film starring Matthew Lillard, Freddie Prinze Jr., and Sarah Michelle Geller in the early 2000s.
Instead of a real dog, they chose to feature an animated dog. However, the animation is not as entertaining as "Scooby-Doo" cartoons.
Looney Tunes: Back in Action – 2003
Production of: Warner Bros.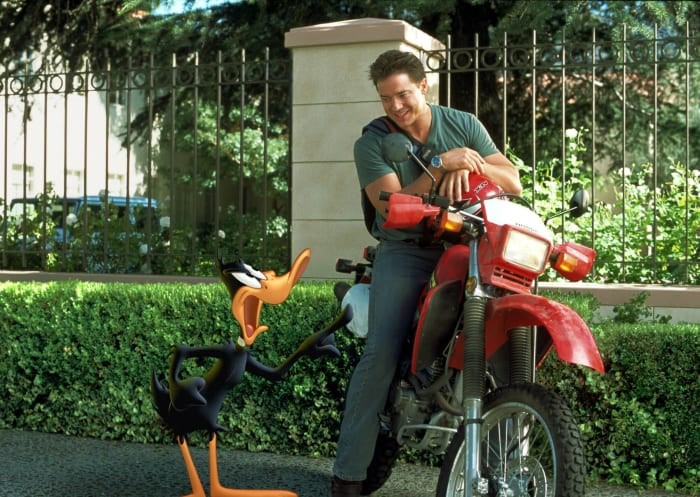 As previously stated, Joe Dante is a fan of Daffy Duck and Looney Tunes in general. Because of this, he was excited to direct a Looney Tunes film, which he was able to do with "Back in Action."
The people with whom Bugs and company engage treat them as cartoons, like in "Space Jam." The picture was a fiasco, which halted future Looney Tunes films and Dante's career for a while, yet the film has its pleasures.
The SpongeBob SquarePants Movie – 2004
Production of: Nickelodeon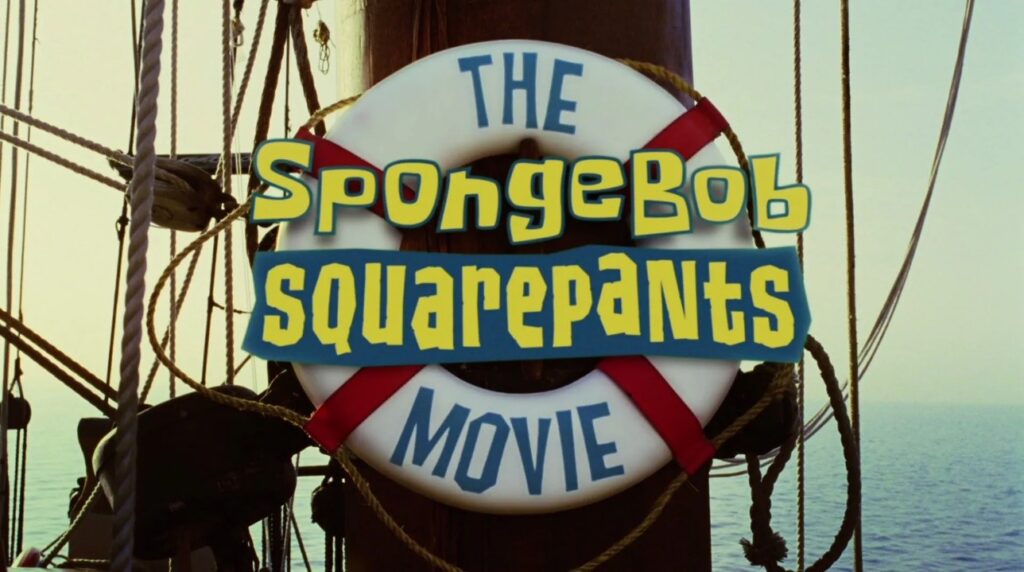 SpongeBob is one of the most well-liked cartoon characters of the new millennium, and he and the inhabitants of Bikini Bottom have been featured in several films.
There are a few live-action moments in their debut big-screen appearance. The real David Hasselhoff offers SpongeBob and Patrick a ride home in one of these episodes. It is delightful.
Ted – 2012
Production of: Universal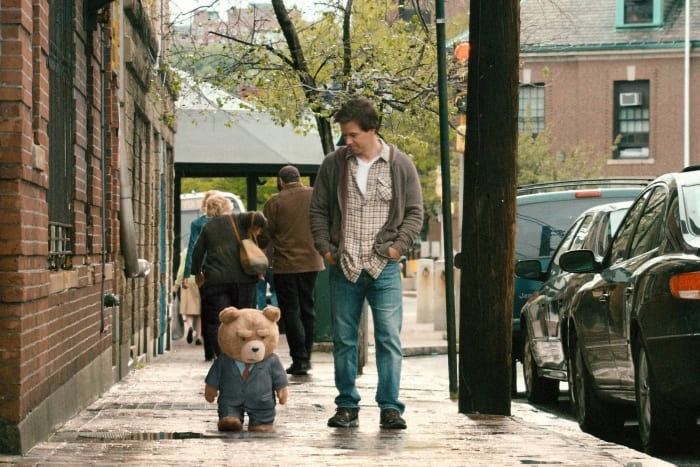 What if your stuffed animal from childhood came to life? This is the premise of "Ted" by Seth MacFarlane. Essentially, the entire joke hinges on the fact that Ted matures into an adult, making him a raunchy teddy bear.
Despite its flimsy premise, "Ted" was successful enough to warrant a sequel, and it has its charms.
Christopher Robin – 2018
Production of: Disney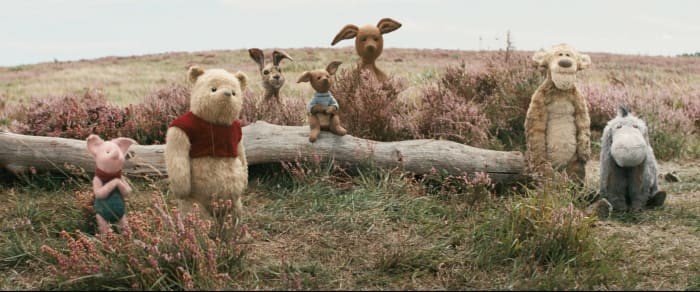 "Christopher Robin" elevates the use of live-action in Winnie the Pooh flicks to a whole new level.
The majority of the film is live-action, with Ewan McGregor portraying an adult Christopher Robin. His boyhood buddies reappear in his life whilst Winnie and the rest of the crew are animated.
Space Jam: A New Legacy – 2021
Production of: Warner Bros.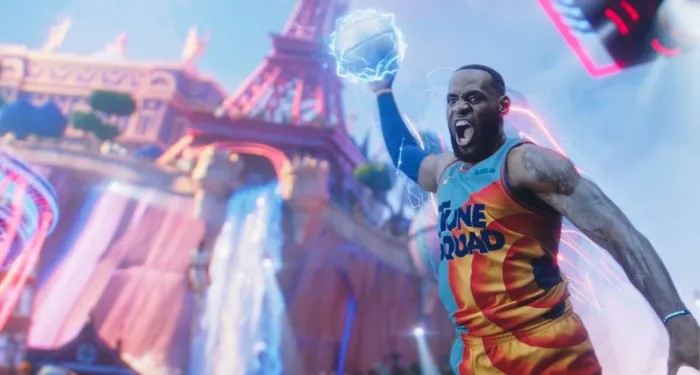 We go back to the realm of "Space Jam" because this is the latest significant example. It's basically "Space Jam" but with LeBron James instead of Jordan, an improvement in acting ability.
Also, somehow they conned Don Cheadle into being in this? The man is an Oscar nominee! It seems like "A New Legacy" is going to have even more animation in it, bringing this mixture to a whole new level.
The Bottom Line
So, these are the films that have a unique mix of animation and live-action in them. There are many more, but these have stood out since the beginning.
We hope you enjoyed reading this list. As a video animation agency, we have been working on this unique combination since the beginning.
As the production of live-action and animation films mixture are increasing, we believe it's important to talk more about it and let our audience know the insights.
Until we publish more blogs on this topic, feel free to explore our hive!
Other Useful Readings: