Homepage videos can help you engage the user right from the very top of the funnel. Learn more about what homepage videos are and why you need them?
Wondering why websites with videos on the homepage get more traffic in the digital zone?
Well, that's because, according to research, 54% of the consumers on the internet want to see more video content from their preferred brand.
And one way to give your audience what they want is by leveraging Homepage videos.
A homepage video conveniently sits on your website's homepage, and it tells your story and defines your brand whenever your audience clicks on it. Statistically speaking, a video on the homepage increases a website's organic traffic by 157%.
Homepage videos increase organic traffic by attracting and engaging viewers on a website's homepage. By creating relevant, quality-oriented, and relatable content, you can increase your website's engagement too.
However, you need to make sure that the content you're creating makes sense and resonates with your audience.
Then, when you're done with making a homepage video, just add an effective and intriguing call to action in the end, and you're good to go.
Sounds simple right?
Well, it is, but there are some aspects that you need to take into consideration before getting started on making a homepage video.
For example, focusing on the rest of the homepage design, ensuring that your homepage video reflects the true essence and values of your brand, etc.
By integrating a video on the homepage of your website, you can genuinely stand out from the crowd and redefine your online presence by retaining and attracting more customers.
So, today I'm going to guide you on how you can ensure the creation of a stunning and engaging homepage video and what you must avoid while creating your homepage video.
But first, let's explore some benefits of adding a video on the homepage.
Benefits Of Having A Homepage Video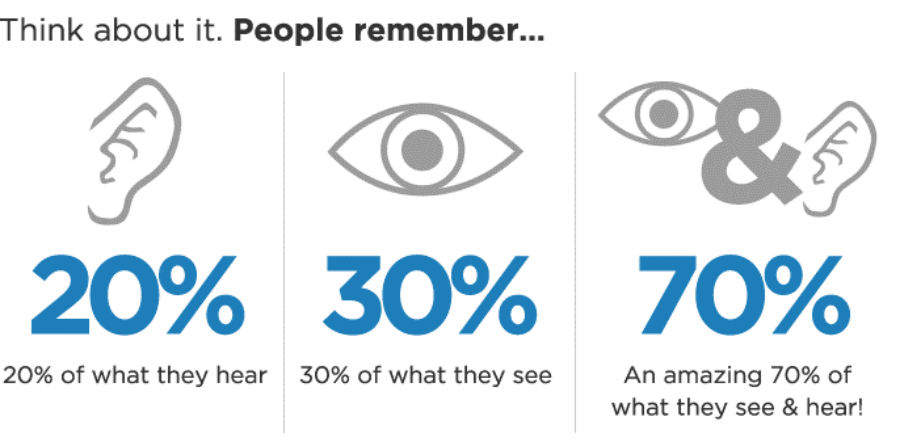 Helping You Stand Out Of The Competition
Making a home page video, and integrating it onto your website increases the customer engagement ratio. Videos with animation tend to perform even better than conventional videos, but the point is that they both are extremely effective in their own ways.
Let's say your product/service is life insurance. Pretty boring, right? and considering the fact that nobody likes to talk about death, your engagement ratio would instantly fall due to your audience's lack of interest.
However, with videos on your homepage, you can explain your Life-insurance product or service in a more exciting and compelling manner.
Video Homepages Improve User Experience
Humans are emotional beings. We are instantly attracted to friendly environments, and such is the case with websites. If a website has a user-friendly design, the user finds it more credible and easier to navigate.
Because the first impression is the last, having a video on your website's homepage would instantly establish a connection between your audience and your brand.
Not only would you engage and attract more users to your site, but you'll also be able to take your user experience to a whole new level. This reason is concrete enough to convince you to create an elegant, creative, and professional homepage video right away.
Engages Users To Learn About Your Brand
Have you seen the about us sections of websites today? They still give the look and feel of 1999!
We are now living in the digital era, and things are getting modernized as we speak. So, why not try something different to get the attention of your audience?
I know keeping a brand's audience engaged while ensuring a clear and clean design can be challenging. Where too much information can be overwhelming for your audience, lack of information can damage your brand.
So, what to do? Well, make a company introductory video and integrate it with your about us page.
Through this approach, you're not only giving your audience, investors, and customers the complete information of your brand – but you're now communicating with them in a more personal and effective manner, and you know what they say, "communication is the key to success."
Here videos can help you set the tone and communicate to your audience to get you the desired results.
However, to ensure your homepage video rocks its digital presence, there are some practices I want you to avoid while creating your own homepage videos.
Don't Get Too Informative Or Detail Oriented
Don't get into the details right off the bat; keep it subtle. Know that the video you are creating is just an introductory video and not a documentary.
Generally, the length of your homepage video should be around 1 or 2 minutes. The video's content should give your audience a quick overview of your brand, values, product, and why you're doing what you're doing.
Don't list everything in your homepage video. The less info they have about your product, the more itch they'll have to learn about your business, and for that, they might have to contact you.
So, keep your homepage video simple and compelling.
By the way, if your brand belongs to the SaaS industry, I recommend you go for more webinars or explainer-type videos for your website.
Don't Make Your Homepage Video Pushy
Your video should be aimed towards delighting your audience, not to scare them away. Thinking how websites with videos on the homepage scare their audience away?
Well, you might've been in a situation where you visited a website. The homepage video started playing all by itself on full volume.
Reluctantly, instead of finding the mute button, you were turned off by the experience and decided to leave the website.
Homepages act as a gateway to your website. So, any piece of content on your homepage should assist the visitor with the navigation, and it certainly should not stand in the way.
My recommendation here would be to make your homepage video silent so that your audience could manually enable the sound if they want.
Over To You
Whatever business niche you're in and whichever type of video you want to integrate to your homepage, just make sure it is effective and created after analyzing and thoroughly researching your audience.
Focusing on the key elements such as touchpoints, emotional values, and clear business call to action can make or break your business's online engagement.
That's all for now!
Today you've learned the importance, benefits, and don'ts of homepage videos. Be sure to visit our site every then and read insightful research and blogs related to videos.
Also, if you want any help with creating a homepage video for your brand? Reach out to us because BuzzFlick just seems to be a pioneer in creating incredible videos for brands.
Related Article: