Are you looking to get inspiration from the best intro videos? Explore our list of the top 10 inspiring company introduction videos and get started today.
Company introduction videos are perhaps the most essential part of any business that is starting up. Creating a company intro video that defines your brand and conveys your message clearly, you're ensuring the growth and following of your brand from the start.
Numerous brands have decided to create company introduction videos over the years. Still, only a few of them succeeded in making an impact on the audience.
Whether it's a product launch or a business startup, you can use videos for any purpose. Also, because videos increase organic traffic by up to 157%, it is important to incorporate just the right amount of everything to ensure maximum effectiveness.
So, if you're someone who is looking for introduction video ideas, then this blog is just for you. BuzzFlick has watched several company introduction videos, we've learned what makes them inspiring and engaging, and today – we're here with the top 10 best company introduction videos.
Best Company Introduction Video Examples
The introduction videos on this list clearly explained what their brand was all about. Adding animations and visual effects to their introduction videos strengthened the video's performance in the digital world.
Now that you know that company introduction videos are vital for your business let's start exploring the top 10 best introduction videos.
Let's start!
#1) American Express
American Express is a well-reputable finance-related service provider globally. So, it is implied that they had to come up with an innovative way to tell their audience about their new service or product.
American Express choose to create a stunning animated corporate video. So, to create a creative introduction video, they worked alongside a 3D animation firm.
The end product was truly inspiring and very different from what American Express used to communicate with its B2B audience.
By showing the morphing of a gold business card into several uses by American Express in the company's product introduction video.
With music that gives off a feeling of convenience combined with different gold card uses shown in the video, this video is one of the best product introduction videos out there.
#2) Dot shop
What makes a company introduction video incredibly engaging?
The answer may sound something like this; convincing narration, stunning visuals, noteworthy information, and a strategic hook, right? But what would the answer look like? Well, just watch the company introduction video of Dot Shop.
Dot Shop capitalized on the fact that everyone around the globe loves to shop, and for businesses, they introduced the perfect domain names that suited the businesses amazingly well.
They explained their brand amazingly through an animated company intro video.
By incorporating all the necessary information, viewer's hook, and examples of businesses that can leverage from their platform, Dot Shop gave a brief overview of their business in the fewest words but with the most engaging visuals.
#3) 108 Years of Herman Miller
The competition in the corporate world is intense. Several top brands are competing with each other to be the best.
Educating your audience, introducing them to your product or brand, and delighting them with engaging visuals are a few ways through which a business can maintain its legacy.
One such brand is Herman Miller, and they educated their audience about their legacy of 108 years. Their company overview video had everything, from history to milestones to the reason behind their passion for designing furniture.
Amazingly, their video is timed at 108 seconds, which matches perfectly with their age which is 108 years. With engaging animation, intuitive colors, and storytelling narrative – this marvelous company introduction video tops the list of animations.
#4) Living A Richer Life
Video testimonials are a way to get your audience to trust you and
Airbnb
already knows this, which is why they create one of the best company videos.
Being one of the most recognizable companies globally, Airbnb never misses an opportunity to entice their audience into seeing their introduction videos.
With an innovative touch, compelling narrative, and an emotional connection, Airbnb built a positive brand image.
The creative approaches such as interviewing the users, evaluating their experience, and helping others discover new opportunities are just so innovative.
So, if your brand has a loyal customer base, having video testimonials morphed into a persuasive company business video is the best idea to engage your audience online.
#5) The Story of GANT
Celebrating their
70th
birthday, Gant came up with an innovative idea of introducing their Story to their audience in an animation video.
The founder of Gant, Bernard Gantmacher, was featured in the animated video. An elegant presentation guides the viewer to the video and uses subtitles to deliver the message.
Moreover, the video has amazing visuals and stunning characters. It is more like a short film than a company introduction example. The video takes the users through the 70 years long journey and explains clearly where their shirts come from.
In a nutshell, the video was really influential and received positive vibes from the audience. So, suppose you want to showcase how old your brand is and its journey. In that case, you can easily take this company intro example into consideration to get started.
#6) BIC's 75 Years
Previous Post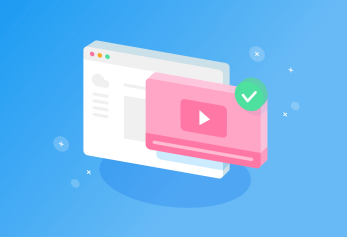 What Is A Homepage V...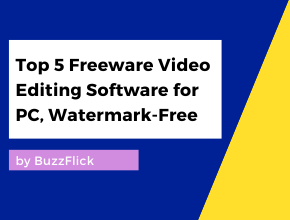 Next Post
Top 5 Freeware Video...