Do you want to learn how to make a corporate video? Read our guide to explore some tips and tricks to make professional corporate videos.
A quality video may have a significant influence on an organization. They are available in a variety of formats, including customer endorsements, instructional videos, and investor presentations.
The word "corporate video" typically fails to pique the interest of partners and prospective clients.
Nonetheless, some businesses use their corporate videos as onboarding videos alongside their employee onboarding tools.
Companies are increasingly looking for methods to develop content that attracts and entertains viewers, as opposed to merely selling them something or promoting their business.
With this in mind, corporations are becoming storytellers, and what better storytelling medium than a video?
Why Your Company Needs a Professional Corporate Video?
Corporate videos play significant roles in a business, for example, creating brand awareness, providing instructions and training, and advertisement functions in an interestingly peculiar way that no other form of media can.
Consumers prefer watching a short clip to reading a long blog post talking about the same thing. This is not to say that articles and blogs are not important; they still have their place.
Sight has also proven to be a powerful sense when it comes to the retention of information. This study reveals that people remember about 20% of what they read and a whopping 80% of what they perceive by sight.
How to Make Your Corporate Video Effective?
Creating an engaging video for your organization can be challenging. Bringing together all the relevant factors requires planning, expertise, the appropriate tools, and an exceptional team. For your video to effectively meet the needs, it must be produced in a professional manner.
Want to learn how to do this properly? This is how:
1. Determine the general objective of your video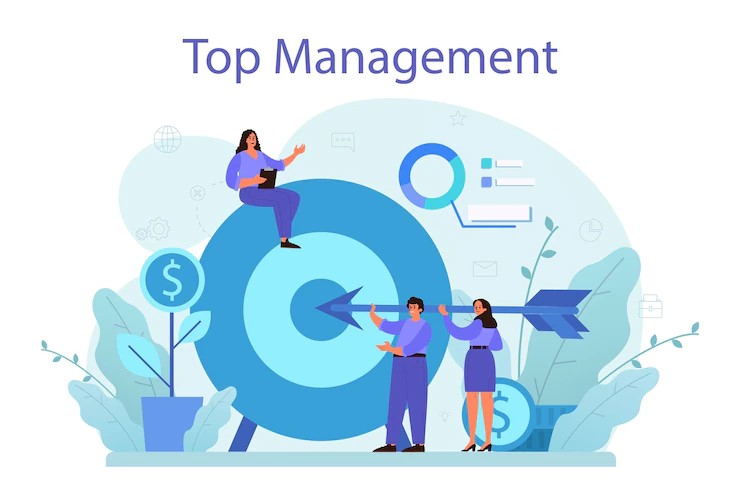 It is essential to define the aim of the video you wish to make prior to beginning production. This phase cannot be taken for granted since it will decide the subsequent steps.
Do you wish to provide consumers with training or a set of instructions? Will your video be utilized for brand awareness or marketing purposes? Of course, you must also introduce your business to new prospects.
Once you have determined the overarching aim of your video, all subsequent concepts must derive from that objective.
As you proceed with the planning of your corporate video production, you must ensure that every key feature contributes to its intended aim. For instance, if the purpose of the video is to advertise a product, try not to deviate from the topic by discussing topics that might be left for another video.
P.S: If you want to make a training video for your employees, then you should hire a training video production company that knows exactly how to create videos that are specially for employees.
2. Appeal to the emotions of customers
Virtually all consumer decisions, including the decision to purchase or not, are driven by emotion (and other relevant decisions).
Emotional appeal is fundamental to the making of every successful video. To effectively contact your target audience, which may be potential customers, potential workers, or your team, you must establish an emotional connection with them. It works wonders!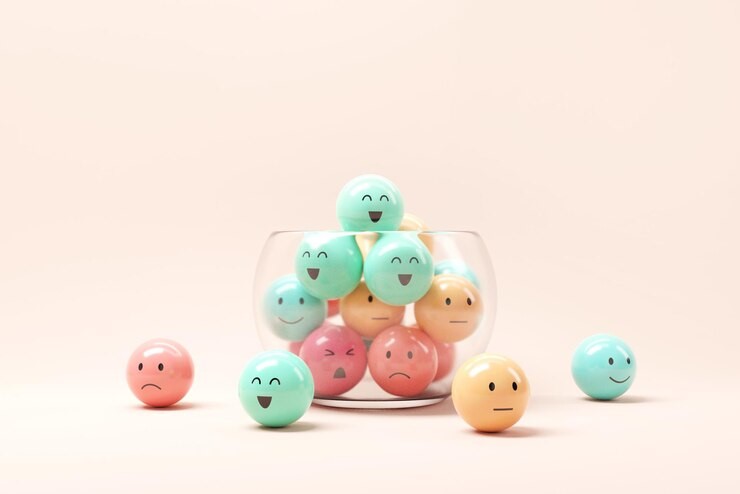 Save your audience from business language, data, and numbers (but it is OK to make a few detailed remarks). Nobody will watch the entire video if it is very analytical (unless the video is made for the data junkies in your office).
Listing your business's or product's qualities is instructive, but it does not convince your audience that your organization, service, or product is ideal for them. Grab the attention of your audience by concentrating on customer demands in a clear and engaging manner.
Facts you should know:
If you want to appeal to the emotions of customers, then it's a great idea to change your video style to animation. You can consult any studio/company that offers 2D animation services. Animated videos are very catchy and have the ability to grab the attention of the audience very easily.
Keep the script sweet and short
In video scriptwriting, less is absolutely more. Particularly when making an educational video, you may be tempted to overwhelm your viewers with information. Is there a concise way to condense all this information into two to three minutes or slightly longer for training videos?
Concentrate on the key aspects of your video and exclude any extraneous material. Additionally, unnecessary repeats are discouraged unless done tastefully. When employed properly, repetition can boost memorability.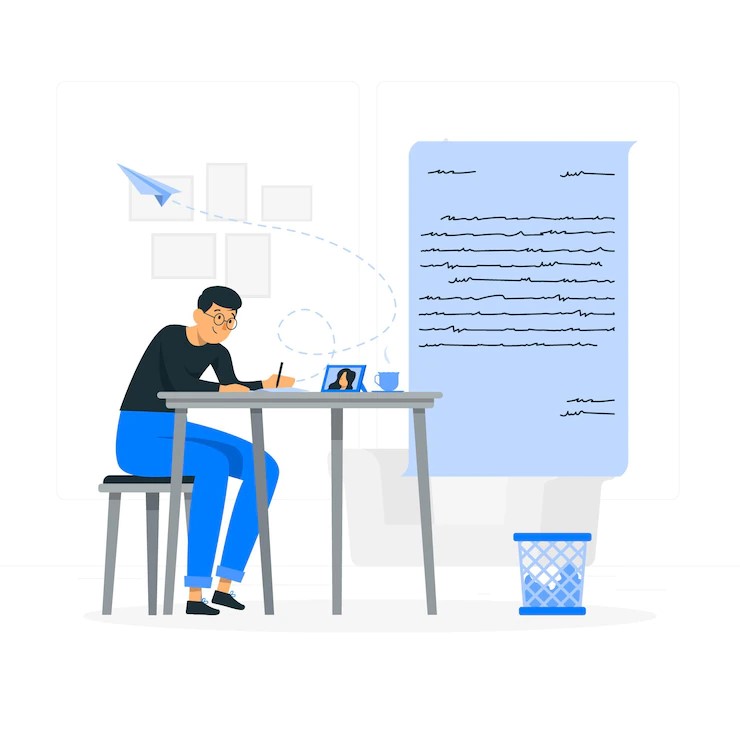 Here are some suggestions for keeping your script to the point:
Ensure that every section of the script is pertinent to the overall purpose of the video.
If you are not producing dramatic effects, avoid redundant repeats.
Reduce duplication and avoid filler language (these waste time yet have no impact on your audience).
Use straightforward language and avoid unnecessarily complex terms.
3. Create an intuitive mix of visual and audio elements
Video is essentially a blend of audio and visual components. Professionally created, it combines the pull of the spoken word with the visual appeal of storytelling.
Complex material, such as training for new employee recruitment, can be presented in a humorous and engaging manner through the use of professional video production.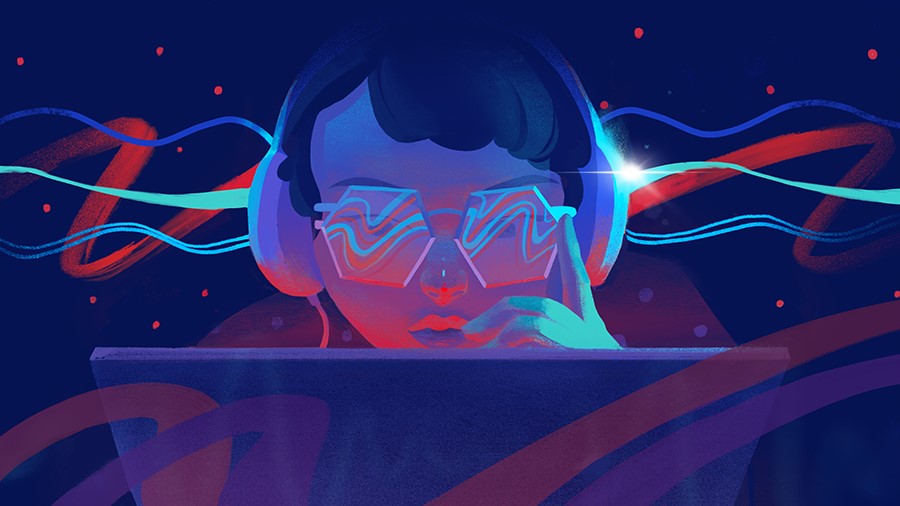 Use a professional microphone of excellent quality to record your sounds. This may necessitate the services of a professional production crew.
Additionally, use a quality camera to capture your subjects. Additionally, visuals can be improved by selecting suitable color schemes (ideally your company's colors), video animation, and background photography.
4. Have a captivating intro and outro
20% of viewers use the "back" or "cancel" button within 10 seconds of starting to watch a video if the content is uninteresting. Therefore, you must captivate the attention of your audience within the first five or ten seconds, if feasible.
Make your introduction engaging and motivating to engage the audience immediately. You can also begin uncovering your video's mystery from the beginning. It encourages people to view the entire video.
Equal in importance to the video's opening is its ending. Summarize the overall concept of the video. It should also complete the circle for your audience, providing them with all the required knowledge.
Your conclusion must also contain a call to action, which is vital. What do you hope viewers will do after viewing your video? Do you want them to visit your website or shop online? Are you seeking candidates for the recently vacated position? Or do you want them to register? Clarify this at the conclusion of your video.
The call to action can be one of your topics speaking, more text, or images. Be unique and engaging to really captivate the audience.
5. Distribute your video to the right platform
Use the right video distribution channels to make your corporate video reach as many people as possible. Your video will be of no use to your organization if it can't effectively get to your desired audience.
It is vital to understand who your target audience is and what platforms you can reach them through. A good place to start is popular sites for sharing videos, such as YouTube and Vimeo.
Be sure to include it on your website as well (websites with videos often rank higher in search engines). If you are new to search engine optimization, you can take the help of an SEO specialist to ensure that you utilize the social platform in the best possible way.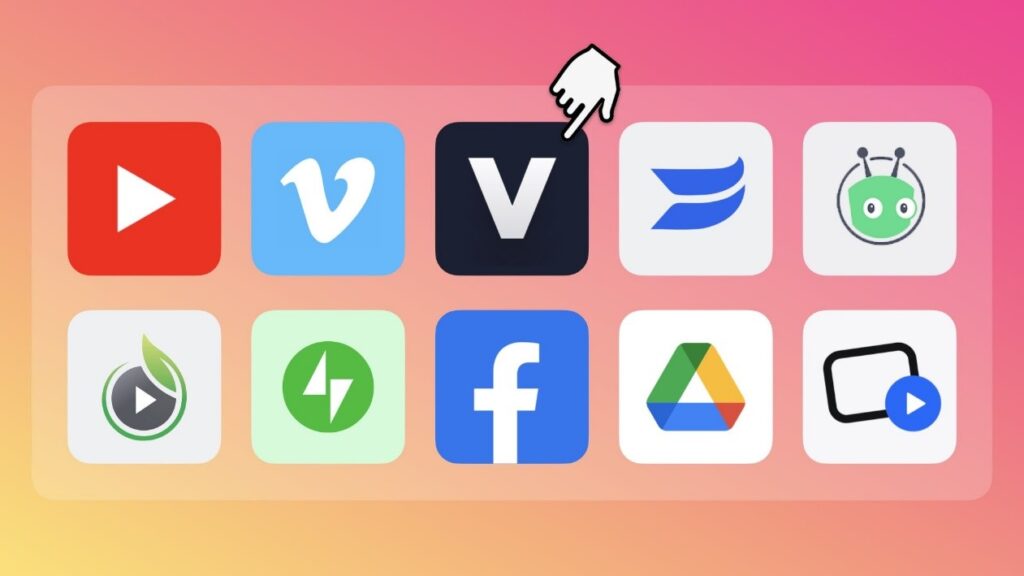 Source: VEED
Do not forget to share your corporate video on social media platforms as well— Facebook, Twitter, and Instagram are great places to start.
Establish a large network of followers on these platforms and encourage them to share your corporate video animation widely. It will help your corporate video reach an unimaginably large number of people at the end of the day.
Are You All Set to Make the Move?
The importance of a professional corporate video to your business or group cannot be overstated. You can significantly improve your company's performance by combining audio and visual elements in a creative way.
After reading this far, we are certain that you will be able to create a professional film that will propel your firm to the next level. These recommendations were compiled specifically for you. How you utilize this knowledge is entirely up to you!
And if you want assistance with your business videos, you can find the best corporate video production companies that are offering this unique service!
FAQs – How to Make Cooperate Videos
How to make a business video that stands out?
Select a video layout (or start from scratch).
Personalize your video by adding text, images, and video clips.
Add your company's colors, logo, and a call to action.
Share your video with a clickable link and see the level of interaction skyrocket.
What should you include in an 'about us' corporate video?
It is important to note that marketing videos should always be brief. Therefore, despite our recommendation that you include all of these components, they might be rather brief. Prior to going on to the next topic, you need just to cover the following essentials:
Your company's offerings
Where you are located
Your company's history
Your staff
Your corporate ideals
What sets you apart
What makes a good company video?
Corporate videos should clearly express what your brand stands for, the unique value proposition of your product or service, why your firm should be chosen above the competition, and how you intend to provide superior service (among other things).
What are the types of corporate videos?
Here are several varieties of corporate videos from which to pick.
Company Profile Video
Promotional Video
Industrial Video
Social Media Videos
Branding Video
Testimonial Video
Recruitment Video
How long should corporate videos be?
Corporate videos should typically be between 45 and 90 seconds long.
How much does it cost to make a corporate video?
Corporate video production can range from $1,000 for a simple video to over $50,000 for expert video editing. With such a large variety, it might be challenging to spend correctly.
What is the purpose of a corporate video?
Corporate video refers to any sort of video material produced by a firm. These days, the vast majority of corporate videos are hosted online and serve multiple purposes, such as company promotion, employee training, video company resources, or it could be a simple website promotion video.
What is an animated corporate video?
An organization uses an animated corporate video to educate, entertain, or inform its customers.
How much does an animated corporate video cost?
A simple animated video pricing starts from $2,500. The price of an animated corporate video is similar. However, it can vary a bit depending on the project requirements.
How do you make a corporate video more interesting?
Here are a few suggestions for giving your business video a theatrical sheen:
Pose a topic
Employ structure
Shoot from various camera angles
Employ dynamic camerawork
Filters and color
Incorporate graphics and titles
Cast the qualified person
Add a lively music
Other Useful Resources: