The storytelling technique is a highly engaging way of delivering a message or presentation. This article covers the best examples of unique storytelling methods.
Most speakers prefer to stick to the facts and figures to make their ideas seem more unbiased, credible, and authoritative. However, if facts and figures don't have relevance, they are often forgettable.
How can you present the dry pieces of content and make them engaging, memorable, and personable?
Use Storytelling Technique
The human mind memorizes anything easily relating to stories. That is why it has become one of the most valuable tools that help speakers make their message engaging.
Here in this blog, we will analyze the storytelling of the most impactful TED speakers and find out what makes their storytelling techniques so engaging.
Enrique Núñez's Way of Storytelling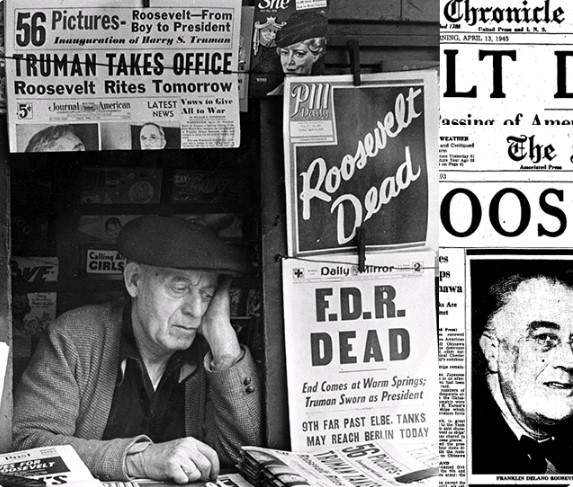 He presented a picture of a vendor of a newspaper miserably looking at the news 'Roosevelt Dead!'
He said, "this famous image was taken by this boy in 1945, and a magazine bought it for $25."
Then he exhibited other pictures the same boy took: a lovely image of a shoe shiner staring up at a bird's flock; another picture of a girl putting lipstick in the mirror.
He stimulated curiosity in the audience about this anonymous photographer; he then disclosed:
"This boy wanted to be a successful film director." Do you know who he was?
The audience waited eagerly.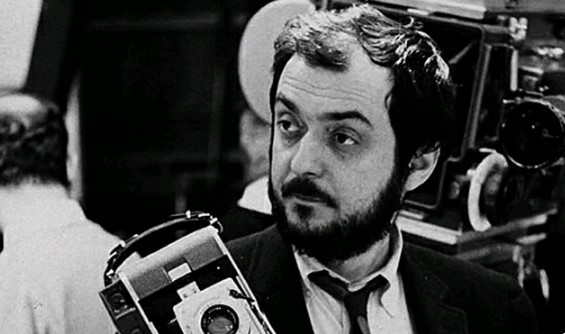 "He was Stanley Kubrick."
Enrique completely outclassed the audience's expectations and gave one of the most creative presentations we have ever seen.
After watching his way of presentation, people realized that the beauty of the presentation is that it should be concise and engaging. A presentation should be informative and entertaining.
Why was Enrique's Story so Fascinating?
Marketers and academics alike have discovered that human brains store and process information conveniently in story form. So, when somebody tells us a particular incident happened, our brains are instantly transported to that imaginary scene.
I learned that old storytelling techniques used decades ago are still influential today in various mediums. In fact, Akash Karia, a professional speaker, reveals that stories trigger the human brain because they stimulate our imaginations.
So, when we hear stories, we understand the ideas easily. That is why TED presenters used them; to inspire the audience with their ideas.
According to the New York Times study on the advancement of long-form multimedia stories, we learned about the importance of storytelling.
Storytelling methods are not only useful for novelists; they are beneficial for corporate leaders, marketing professionals, journalists, and presenters.
Storytelling techniques can be used in different forms, from infographics, slides, and graphics, static images and videos.
Based on my research of essential elements that enrich a story fascinating, along with the advice of experts, we will discuss various tips that can make your presentation attractive:
1. Engage your Audience with a Story
An engaging story easily sticks in people's minds for many years.
Let's have a look at this brilliant TED story.
A Masai boy Richard Turere from Kenya, influenced the audience through his beautiful storytelling about the issues he faced in his homeland.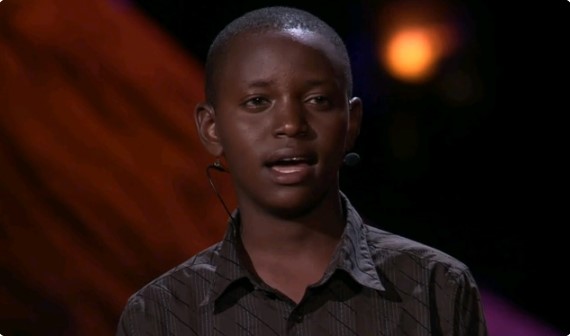 Richard tells a fascinating narration that explains how he used lights that protected his farm animals from attacks of lions.
This presentation got an immense success because every image and the word he used built a perfect narration of the issue he handled.
He incorporated a golden rule technique in the presentation and used visuals that improved the story to avoid repetition of the same points that had already been presented.
One beautiful way to build listeners' interest in your story is to present information that allows the audience to hear, see, smell and feel the different scenarios in your story world.
As stated by Akash Karia, "this will make the presentation into a movie that engages the audience, as is done in the Ted talk event."
Presentations must incorporate concise but compelling descriptions.
2. Present a Personal Story
One of the best ways of successful storytelling is to engage your audience with your own story about the hardships that led you to success.
In the famous book The Seven Basic Plots, writer Christopher Booker reveals that seven key plots have a common appeal.
These incorporate the hero's story, who defeats a monster, struggles to get enough money, adventurous journey in search of a treasure, and hero's struggle who changes his personality.
You can see these plots in all of the most famous presentations.
For instance, take this fascinating and distressing narration of a woman about how she escaped from her homeland.
This woman's story is engaging, and it tells us about domestic abuse and how she took this courageous decision to separate ways from her abusive husband.
3. Add a Suspense Element
People who like to read books and watch movies understand a fascinating story always portrays a conflict and a captivating plot. These basics are essential for effective storytelling techniques that enrich your presentation.
This type of presentation keeps the viewers/listeners engaged, and they want to learn what will be the next twist?
Various devices enhance the suspense level of your presentation. Another storytelling method is to present a tale chronologically and create a surprising closing, as we saw in this presentation of a woman born with fibula bone disease. Still, she wanted to be a professional model, actress, and athlete.
Another storytelling technique is to plop the listener/viewer between a presentation and then take the audience backward in time and explain how this happened.
Zaki Ibrahim's story is another excellent example, starting with the shocking confession that his father was among the terrorists who attacked at World Trade Center.
He then expresses his feelings about his childhood and says he decided to opt for a different path of peace.
A third storytelling method is to tell a predictable story and then amaze the audience by taking an entirely different twist in the story from what was expected.
For instance, this TED talk starts with a presenter who tells the audience that he doesn't know how to speak English.
He wants to amaze them by delivering the argument about how we create identity.
4. Incorporate Characters into Present Life
Undoubtedly, characters are the essence of every story. Their ups and downs make the audience rejoice, cry or laugh.
The common thing in all the brilliant stories was that they incorporated strong characters that people could easily recognize and simultaneously had distinctive characteristics.
If you want to follow this storytelling method, you need to present important information to make the character more appealing to the audience.
Another storytelling presentation example is, for instance, professional presenter Malcolm Gladwell makes Howard's image for his presentation and explains his look, and mentions his obsessions and hobbies.
5. Express Stories but Don't Tell Everything
You might be wondering how to tell a story in a presentation? Don't tell your listeners about a specific event in the initial part of the presentation; try to deliver a message that connects them to a situation.
For instance, in this blog's introduction, I can tell you that I had an introverted classmate who one day impressed the entire class with a brilliant presentation.
However, this would not create a significant impact. I achieved my aim by employing descriptions of background and stories to build your interest in the presentation.
So, when you convey a story, make a structure of points and engage with a unique message. This presentation is a perfect example of successful storytelling, which grabbed the 2014 World Championship of Public Speaking.
6. Create a S.T.A.R. Moment with Your Story
It is like a climax; a S.T.A.R. moment means "Something They will Always Remember," a story that is so engaging that viewers will remember it for years.
Nancy Duarte, in her book Resonate, this S.T.A.R moment can be achieved by provocative images, dramatization, or figures.
Bill Gates used this storytelling technique for presentation in a TED talk when he presented his views on growing investment to tackle malaria.
He presented stats to stress the seriousness of the problem and then stunned the audience and opened a jar full of mosquitos, saying, "There is no reason only poor people should have the experience."
7. Conclude with a Positive Takeaway
Presentation expert Akash Karia analyzed 200 TED presentations and noticed that all the engaging presentations included both a climax and a conflict, and a favorable resolution.
In these successful stories, most characters receive valuable advice or wisdom that helps them eliminate hurdles and motivates them to achieve their aims.
You can use this closing message package into a concise, impressive phrase that influences people to share it and could quickly share on various digital platforms.
For instance, in the previously discussed domestic abuse, the presenter concluded that instead of criticizing victims, we should "present survivors as loveable, wonderful people with full futures."
Use Storytelling Techniques for Animated Videos
Organizations are getting huge benefits from animated video marketing. In this digital era, businesses use storytelling to create an animated video that delivers their brand's message.
You can create a promo video, and by using storytelling techniques, you can present the features and benefits of your product or services.
If you want to enhance your marketing with a creative and engaging video, you should search for the best corporate video production companies.
You can outsource your video projects to the best company that can nurture your idea into a beautiful video.
A creative animated video will give your brand an edge over competitors. Moreover, you can engagingly showcase your unique selling proposition.
You might be wondering about the animation video price. The price of an animated video can range anywhere from $2,000 – $30,000, depending on several factors.
These include the animation agency you choose, animation style, video length, the complexity of a project, and more.
Writer's Choice
So, now that you have learned about some inspiring presentations and storytelling techniques to deliver your message effectively. For businesses, it is beneficial to add an animated video that engagingly narrates their story.
I recommend you hire an animation agency for video animation. BuzzFlick is a renowned video animation agency that offers a wide range of video animation services, including 2D animation services, motion graphics services, promotional video production, educational video production, and more. You can hire BuzzFlick for your video projects.
In a Nutshell
Storytelling is one of the best ways of delivering complex ideas efficiently. We have seen some of the best examples of presenting ideas with a unique storytelling method.
Not all these presenters are professional, but the way they present their points is fantastic.
That is why it is ideal to use storytelling techniques for presentations.
Organizations can incorporate video animation with a powerful message to engage the audience. If you are not using animated videos for marketing, you lose an opportunity to promote your brand, products, or services.