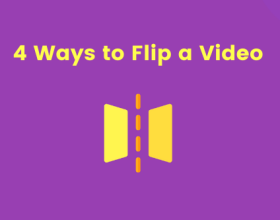 Let's Make It Easy! Flip a Video in 4 Simple Steps
Overcomplicating a task is not the vibe we like. That is why we are here to help you through with the process of how you can flip a video and honestly how easy it can be with the steps we are going to be mentioning below. You will be surprised how easy it can be and how much less time-consuming it is when you know the right techniques and tools.  So let's start taking notes, get comfy, and let's began the breakdown of steps that you would need to take in order to flip a video and that too by making it hassle-free.
Animaker is here to aid you, so you can flip a video with ease
When it comes to all your how-to questions such as how to flip video horizontally or how to mirror videos the struggle to find the right answers that are shot but clear as a day can be super difficult. I mean not everyone has all the time in the world. Most of the time we are looking for easy answers, we don't need all the technical intricacies explained to us. If easy is something that you are looking for when it comes to flipping that video, then Animaker should be your go-to platform.
Animaker is an online platform for everything related to video editing. It is designed for beginners and you do not need to know a ton lot about video editing to use this platform. The platform is self-explanatory and is designed to accommodate you during your video editing process and production.
Now coming to the fun part for which you are here, that is how to flip a video fast and easy. Here is a breakdown of the steps you need to take to make it all happen using Animaker.
Step 1: Visit Animaker and click on the "Start Flipping" button.

Step 2: Now select the video you want to flip and click ok.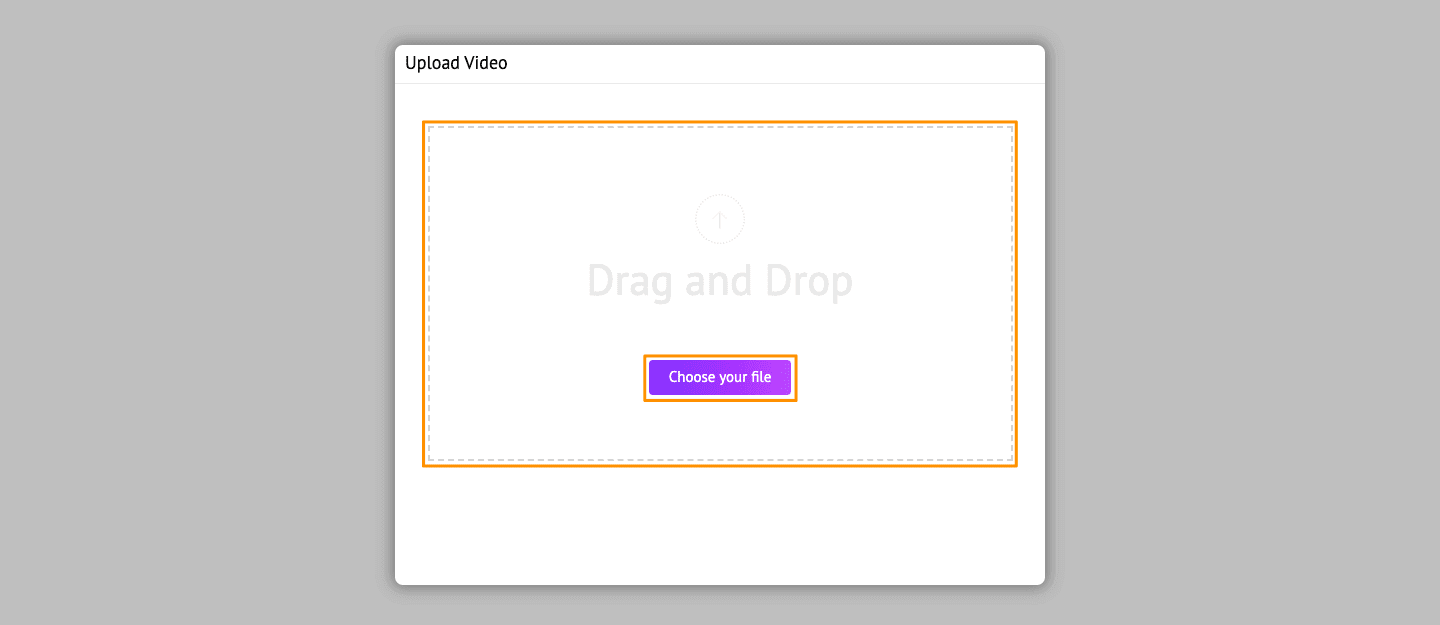 Step 3: When your video is uploaded Animaker redirects you to the video editing panel, there on the upper right corner of the screen is the flip icon underneath the cut icon.
Step 4: Click on the flip icon and flip the video either horizontally or vertically as per your overall production needs.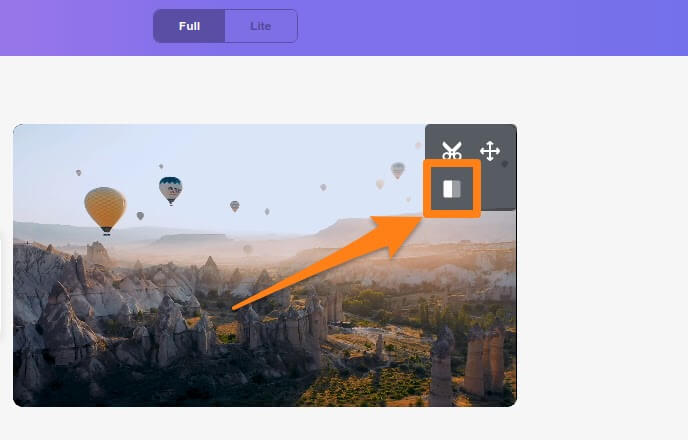 Step 5: Once you're done editing, preview your project, and if no other changes are required click on the download button on the upper right corner of the screen and download your finished project.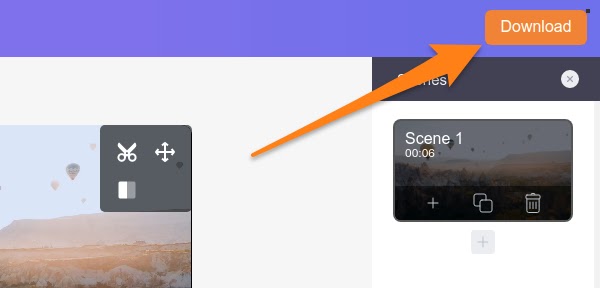 At the end of it all, you have your dream production achieved for your video and that too in a short amount of time.
For all you Mac users, why don't you flip a video via QuickTime player and save some actual time?
Dear Mac users, did you know that the player you use for watching videos on your computer is all you need when it comes to flipping a video? Yes, you heard that right, QuickTime is the main tool that you should use to flip a video for any of your video projects if required. Seriously, you do not need any fancy online tool here because your good ole pal QuickTime has got you covered. So since you discovered you can use QuickTime to flip a video or videos, let's see how exactly can you do that using this tool.
Step 1: First and foremost, open your QuickTime software on your Mac.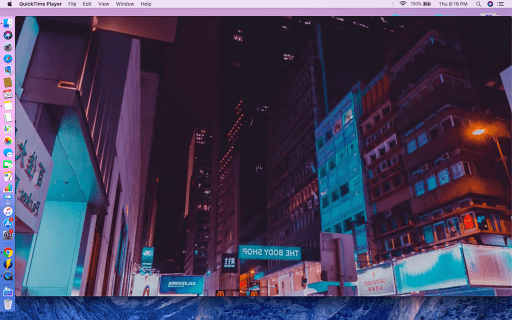 Step 2: Navigate to the "edit" button on the menu bar of QuickTime.
Step 3: Click on the flip video button under the edit menu option, and your video will be flipped.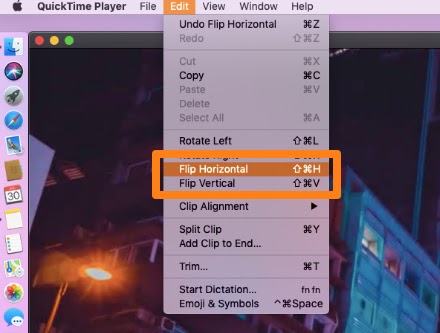 Step 4: Save your video project by either pressing the command + S keys on your Mac or go to the save option by navigating to the File menu on the menu bar.
Voila, your video is flipped and easily accessible to you on your machine. You do not even need internet for this process. So not only is it simple and less time-consuming it is also convenient.
Mac users iMovie is here to help you how to mirror videos and/or flip them
Okay, let's be honest how many of us have wasted our time browsing the internet to find that one tool to fix our specific video editing needs but never once thought of the programs already installed on our computer? I can assure you, the answer will be in the millions. But let me get you in on a little secret, owning a Mac machine absolves you from downloading basic video editing tools because it already comes with it.
If you have been using a Mac machine for any amount of time, you must know about this little app called iMovie. It's a video editing tool that lets you edit your videos and it comes with almost all of the basic editing functions you may need for your video production. It's one of the most popular video editing tools for many Mac users around the world and the exciting thing is, you can definitely use it to flip a video without ever needing any other tool from anywhere else.
Allow me to show how exactly you can flip a video using iMovie.
Step 1: First open the video editing software on your Mac machine.
Step 2: Once the software has been initiated, select the video you want to edit by clicking on the "File" menu on the menu bar and then select "Open" to import your video to the editor.
Step 3: Once your video is imported it will be presented on the timeline. Select the parts of the video you want to do a flip at by dragging your mouse cursor on the timeline.
Step 4: Once you have selected the parts you want to flip, here is the key takeaway to flip a video vertically click on the crop button on the viewer's panel. Once the crop button options open, you will have a rotate button. Click on it twice for a vertical video flip.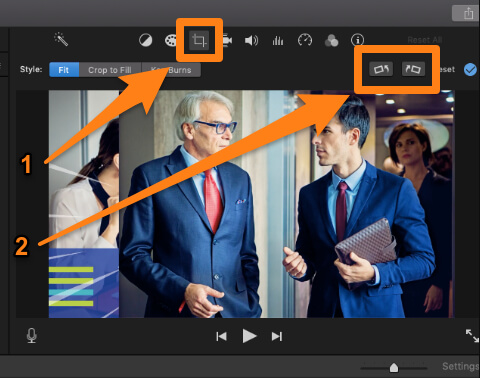 Now, to be frank with you iMovies isn't very user-friendly for beginners however it is still one of the most effective and cheap ways to flip a video without depending on the internet or paid tools. So if you're a novice I will suggest you stick to QuickTime player, as it is far more easier to use as compared to iMovies and is relatively quick as well. Plus, it comes pre-installed and allows you exceptional video flipping functions to complete your video production projects.
Flip a Video With Windows Movie Maker
My there my friend, using a Windows PC and looking for a way to edit your videos in a manner that is cheap, reliable, and gets the job done professionally?
If the answer is yes, then look no further. Windows Movie Maker is here to help you. Windows PCs come with a pre-installed software called the Windows Movie Maker. This a video editing application that allows you to edit your videos without depending on the internet or fancy plugins.
Let's take a de route on how to flip a video using Windows Movie Maker.
Step 1: Open Windows Movie Maker.
Step 2: Import your video to the Windows Movie Maker application. Once imported it should now be present on the timeline below.
Step 3: Navigate to the video effects menu on the menu bar and scroll down to the mirror section.
Step 4: Click on the mirror effects on the mirror section. Mirror effects here mean flipping a video.
Step 5: Run a preview to verify all the changes made to the video content and export the video.
You just completed your video editing for your video project and that too under a minute or so. Simple, quick, and super time convenient.
These were some of the easiest ways we found by talking to video editing experts for you to take if you're a complete beginner, or somewhere in the middle of your video editing journey. Want to edit videos on your PCs? Well, don't worry, and have a look at the best video editing apps for android and IOS and know what tools should be in your arsenal.
Related Article:
A Guide To Resize Your Videos For Instagram Feed, Story, & IGTV
Recent Blogs