In-house video production vs outsourcing videos is an on-going debate for ages. If you're struggling to choose the right option, read out our blog for help.
Everyone loves videos. These days video marketing is at its peak. Brands are heavily investing in video marketing since it has become the center of attention.
Like others, you're excited to jump on this bandwagon, but you're blocked! You don't know who is the right person or agency you should go it.
The market is diluted massively with options. There are hundreds and thousands of video production companies offering impeccable video production services.
But, here's a question can you trust them, or should you hire an in-house video production team?
Don't worry because this is an ancient debate. You'll often find people talking about this.
Find out more about the benefits of both in-house and outsourced video production and when to use either from industry veterans who have worked in the field for years.
A piece of advice: Use both of them. Depending on the situation, choose your option.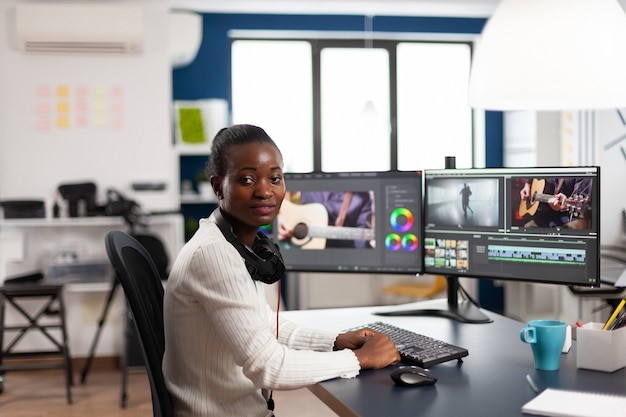 In-House Video Production vs. Outsourced Video Production: The Clash
So, we thought before we discuss the difference between the two available options, let's first understand each of them briefly.
Producing videos in-house is just like a DIY. You purchase all the necessary equipment yourself or assign this particular task to your marketing or video production team. There will be a small number of people who will get involved in this whole process, but at the end of the day, they are your PEOPLE!
If you're planning to go for the outsourcing option, then this is how you will go about it: You'll have to look for a video production company that can manage your video project from scratch, or you can look for freelance animators or video producers from freelancing platforms like Fiverr, UpWork, Freelancer, etc.
Video Production Process – What it Typically Looks Like
A lot goes around in the video production process. There are many verticals that you need to take care of in order to obtain desired results.
Following is the list of steps that are included in a video production process:
Creating video brief for better understanding.
Scriptwriting.
Storyboarding.
Finding the right location to shoot.
Purchasing or renting the right video production equipment.
Pre-production.
Post-production.
Motion graphics, animation, or adding special effects.
The Banes and Boons of In-House Video Production vs. Outsourcing Video Production
Well, both the option, in-house, and outsourced video production, bring their own set of pros and cons to the table.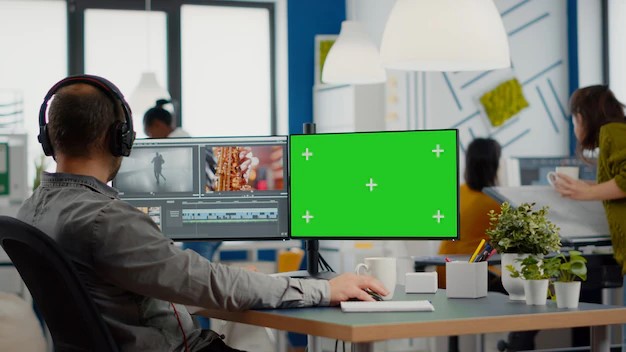 The in-house video production provides you with the opportunity to accumulate talented people in your team, produce content that aligns with your brand goals and identity, and reuse the purchased equipment whenever required.
If you're planning to incorporate video marketing in your content marketing strategy, in-house video production is a cheaper option.
Don't believe us? Hear it out from Mathew Kind, the well-known video producer in the industry.
In one of his interviews, he stated that in-house filming is all about being scrappy and quick. All you need to do is take out your smartphone, get a mic, place your object where the natural is best, and hit the record button.
As per him, do the final touches (video editing) the same day. Don't procrastinate because you might end up overproducing it.
While on the other hand, outsourcing comes with a number of benefits you can't even imagine. You can find a partner who stays on the neutral side and provides you with his years of experience, unique perspective, and a full-fledged video production team.
Hiring an external video agency brings in more benefits since it's composed of a large team of experts who has been working and serving in the industry for years.
They have ample knowledge, and they know what they are doing. Moreover, they can provide better insights into the budget and timeline.
Similarly, animated video production companies have a team of animation experts who are well-versed. They bring their own set of expertise, special equipment, and software that you don't necessarily have to own.
For instance, we charge around $5000 for a simple animated explainer. Whereas, if you go out to purchase a system to create animated videos, you'll have to increase your budget a lot more.
Moreover, you might have a team of video producers, but if you're going with animation video style, then you need to have people who have in-depth knowledge of different animation styles like 2D or 3D animation, motion graphics, whiteboard animation, etc.
Creating animated videos is pretty complex since the process is quite long and challenging. It might be a surprise for you to know that not every animation studio offers 3D animation services; only a few of them does that.
Pros of Producing and Cons of Producing Videos In-House vs. Hiring Video Production Company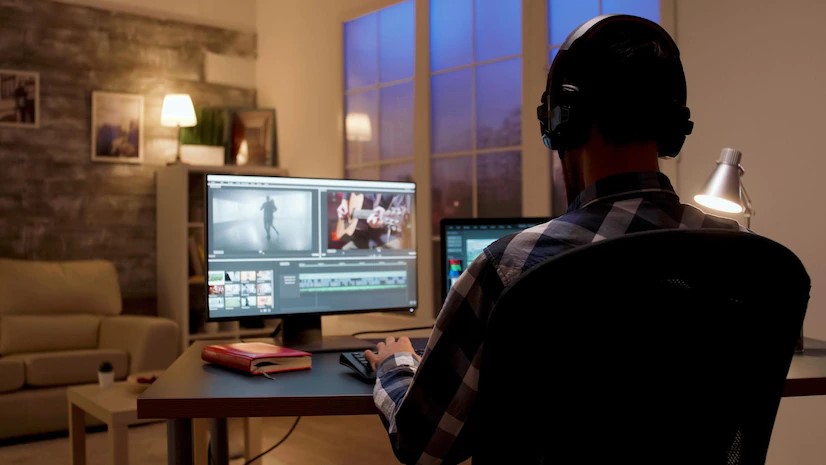 In the previous section, we did a comparative analysis of the two available options, but we thought it would be better to highlight them separately.
Pros and Cons of Producing Videos In-House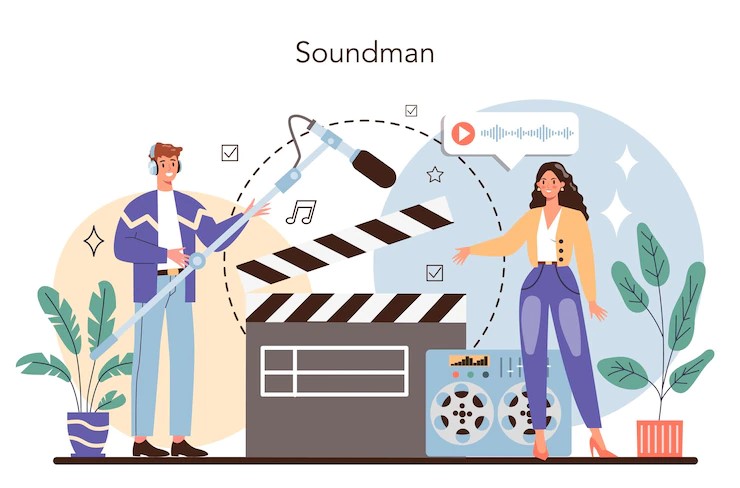 Let's start by looking at the brighter side of the picture. If you're producing video in-house, it's beneficial because no know else except your team has a deeper understanding of your brand, its goals, vision, and ideologies.
They are familiar with the video that has been created for the brand in the past, plus they have the creative freedom to experiment with the idea.
Next, you'll have your own equipment, so if you need to reshoot any specific scene, you don't have to struggle to get it redone because you'll have your own equipment.
Moreover, you can set the timeline according to your need. Lastly, if there are any imperfections in the video, you don't have to worry about them because raw videos give a sense of authenticity and heighten the brand's credibility.
If you look at the darker side, there are a couple of things that might put you off. Firstly, you need heavy investments to pay the people and buy the right equipment.
Then if you have a team of 5 people in your production team, it will limit the production capabilities.
Lastly, your teammates have to go beyond their capacities to deliver the final results.
Pros and Cons of Outsourcing Video Production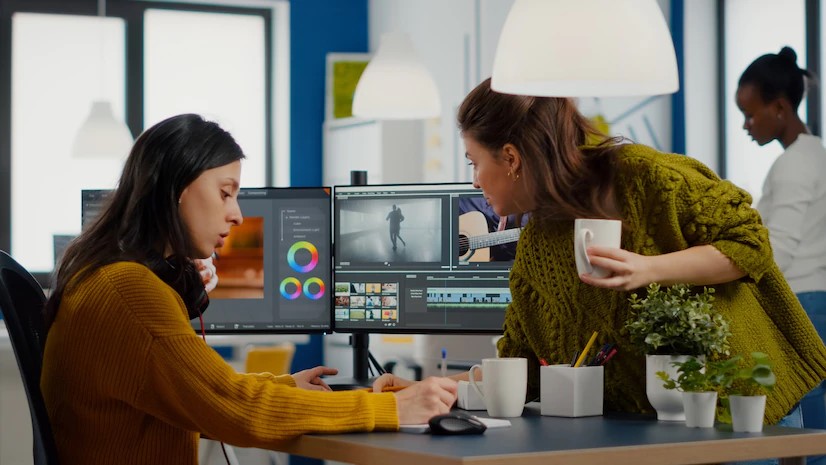 Outsourcing your video project might sound a bit odd to some, but it has a lot to offer. You can get your hands on outside, unbiased perspectives.
You should know that video animation outsourcing studios and video production companies have expert writers and storytellers onboard. They have a team of people who are dedicated to a specific task.
These are those experts who have been making videos to earn their bread and butter, that's why they clearly know how to produce videos that are drawn in conversion.
Plus, you don't have to break your budget to buy equipment.
Additionally, production houses like these have been working for a while in the industry, so they have experience in working with clients coming from different industries.
And the most important fact, they have experience with animation and special effects. Therefore, if you want an animated explainer or motion graphics video, they can create one for you.
On the downside, finding the right video production agencies or freelancers is a time-consuming task because the market is highly diluted with options, so finding the best one is like finding the needle in a haystack.
Moreover, they have a less comprehensive understanding of your brand. Consequently, it's quite challenging to explain to them the whole vision, idea, and goal properly.
If you have a creative knack and love to experiment and innovate, then this isn't the right option for you since when you hire someone else to produce your video, they add their own creative touch, and you don't get enough freedom to pitch in your ideas.
Additionally, if you need a video on an urgent basis, it would be tough to get one since video production companies have their deadlines set accordingly to their schedule.
Last but not least, if you're hiring freelancers, then you have to onboard plenty of them as each one of them has expertise in a specific domain – getting a complete package is only possible in dreams, my friends.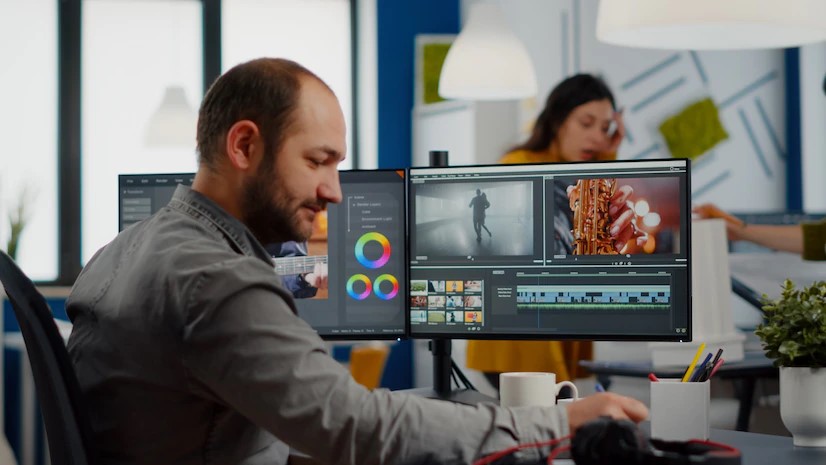 To put it in simple words, both options have their own set of pros and cons. If you're willing to take the risk and choose your own team, then it's essential to team up with people who have the right set of skills and attitudes to complete the video project in time and without any hassles.
At times, in-house teams often get stuck.
Whereas, if you're choosing to outsource, you're still taking a risk. This time, you cannot lead it, someone else will do it for you.
It's like taking a leap of faith and expecting someone else to comprehend your ideas and turn them into reality.
Plus, video agencies are often busy. They have tons of projects onboard, which puts you in a competitive situation.
Also, if you're choosing the outsourcing option, then be ready for additional expenses.
Let's suppose you do a 45 seconds product video, but suddenly the features of the product change. Now you'll have to ask sometimes, literally beg them to reshoot or illustrate it again (if the video is animated).
In short, it's very challenging to get the production studio reshot. Plus if they are doing it, you'll have to pay more to get it to the end.
Why so? Because the agency will be using, again, its equipment and workforce to get the job done. Sometimes they even charge more than what they charge initially.
In-House Video Production vs. Outsource Video Production: Which Is the Best Fit?
Before you jump to the conclusion, hold on to your horses.
You cannot randomly choose any option.
Why so? Because what works in one situation might won't be good enough in the other one.
So, it's essential to know which method is better for which situation. For your better understanding, we'll list a few scenarios below, and we'll also highlight which solution you should opt for in that particular situation.
In-House Video Production: The Ideal Situation to Use It
Sometimes the lack of polish that comes with making something in-house is the precise effect you're going for.
Homemade footage may be shakier, but it often has more soul.
When you require someone, who is intimately familiar with your company's values, culture, and products, having your own in-house video team tackle the project makes the most sense. It's also useful for testing the waters quickly with video content to gauge interest and engagement.
Types of videos where in-house production excels:
Social media videos
Company culture videos
Nurture videos
FAQ explainer video
Customer testimonial videos
Product explainer videos
Internal communication videos
When Should You Outsource Production?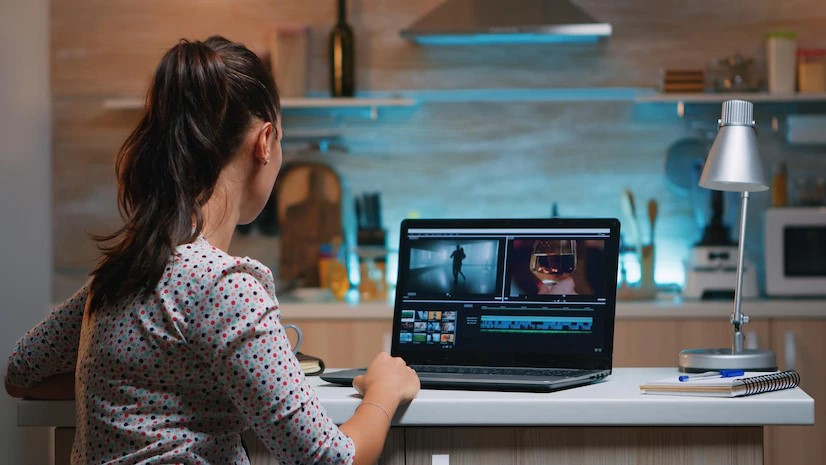 When you want to produce a certain quantity of high-quality videos — for example, when you have a biannual video campaign and require the videos to align with a strategy that generates leads – bringing in outside specialists is the way to go.
In addition, outsourcing is ideal when you have a tight deadline, your staff is already overloaded with other projects, or you require a large number of videos at once.
Types of videos where outsourcing production is most effective:
Advertisement videos
Brand films
Homepage videos
Animated, motion graphics, whiteboard videos
Explainer videos for high-profile products
Customer feedback videos for the website
Which Is the Best Tactic? Get the Job Done in Tandem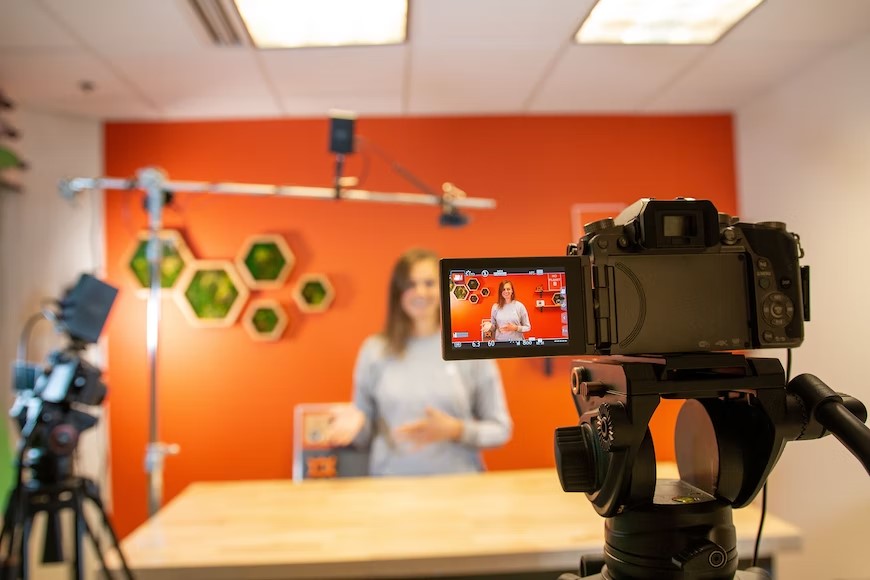 Considering the advantages and disadvantages of each method, a balanced approach is the best course of action while producing a video: Establish a group in-house while enlisting the help of other firms for the tasks the former can't do.
How much depends mostly on how big your company is. The need to bring in freelancers to help with video production rises in tandem with a company's growth. In-house production is the norm for small and medium-sized businesses, whereas internal, external, and hybrid approaches are more common in large corporations.
The Bottom Line
In-house video production and outsourcing both seem to be pretty considerable questions. Choosing between them is a challenging task. After all, the hardest decision is not to choose between good and bad, but between two goods.
Sounds pretty philosophical, right?
Well, let's conclude the blog on this note that both options are best in their own way. It all comes down to your brand needs and requirements.
Once you get familiar with the fact which of the two options works best in which scenarios, we assure you that you'll definitely rule the video marketing orb.
Related Blogs You Might Find Helpful: