How to start writing a corporate video script? Our blog guide you to write an effective corporate video script in 7 easy steps.
When it comes to video marketing, more organizations are seeing the advantages and investing in corporate video creation than ever before. As a result of the high rate of return on investment and the expected quality and effectiveness, this continuing expansion has been solidified.
Now the question is, how do you develop a corporate video script which makes a difference? How do you make a difference?
In order to effectively express corporate goals, the screenplay and overall story are more important than stunning images and music. Any great corporate video relies on a script that is engaging, instructive, brief, and sometimes even entertaining.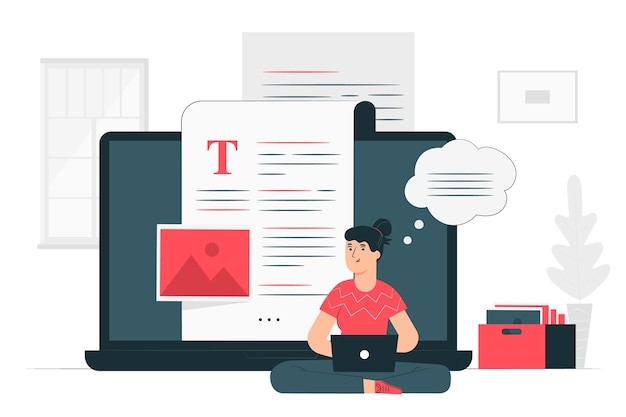 So, here comes the billion-dollar question, how to write a corporate video script that delivers? To get you going, we came up with an idea to create a brief guide on writing a corporate video script for creating a corporate film or video.
If you're thinking of employing the services of any credible and par-excellent video production company (like us!) that can help you to craft the perfect script for your company, we would love to collaborate with you, and discuss your project details with us and get a free quote.
Moving on, you can use any script template to build an effective video script for your brand. Or you can write a great video script from scratch if you want.
Keep reading the article because we are about to discuss how to develop your script in 7 easy steps for your brand or company.
So, without any further ado, let's get started.
Before we jump to the crux of this article, you must know that whether you're creating a corporate film, corporate training videos, promotional brand videos for either social media or internal communication, you always need a well-written script that encourages your targeted audience to take the desired action.
How to Write an Effective Corporate Video Script in 7 Easy Steps
Upon reading the number of steps, you must be wondering, 'Why so many steps are involved? Can't I just go to M.S. Word and start writing my script?"
Well, no, don't you dare to go about like that. Scriptwriting is not that simple. You need to abide by a few sets of rules and follow some common practices in order to write an effective corporate video script.
Let's take a look of the whole scripting process:
Step #1 Prepare a video brief
Writing a video brief is absolutely essential to writing a script that achieves the desired outcomes. As well as allowing you to better grasp your goals, this also enables you to better understand your audience and the value you want to show to them.
To write a great script, you need to know these things:
What purpose do you aim your video to serve?
What ultimate action do you want your target audience to take after watching the video?
Who is your target audience?
To what extent do you think your video is useful to the people who are watching it?
What are your plans for distributing your product?
The more you know about your audience's motivations, the more you can relate to them and communicate effectively with them. As a result, you'll have the ability to craft an effective marketing story that will convince your audience to take the necessary action.
Step #2 Don't write simple text; make a story
You'll want to convey one or more main messages in whatever video material you generate (your brief will help you identify these).
The goal is to have your script follow a straightforward tale that conveys these key themes. Every decision you make will be based on the goal you have for your video and what your viewers will find interesting and useful. What you want to convey to your audience isn't the only thing that matters; it's how you express it that matters.
It doesn't have to be an epic or hard narrative to tell. As long as you start with where things are now and conclude with what you want them to be, it doesn't really matter how you get there. A well-crafted tale should entice your audience to take the necessary action by grabbing their attention and delivering your message in a compelling manner.
Step #3 Use the language your audience can understand
You should always communicate to your audience in their language rather than yours when creating a screenplay for an audience.
Do your best to disengage from your own thoughts. Keep in mind that your video script should be appealing to your target audience, not yourself or your stakeholders. [Share this on Twitter]
Generally speaking, it's best to keep the tone light and friendly. If you're a bank or a hospital, you have no justification for disobeying this guideline (and even then, a relaxed tone can work wonders).
Whatever your audience is, whether it's internal or external, whether it's B2C or B2B, or somewhere in between, they want to hear you seem human, not robotic.
This calls for the elimination of clichés, jargon, and other filler. It involves using terms and topics your listeners are already familiar with when you communicate at their level.
However, your script should never detract from the experience of your viewers. In order to write an effective screenplay for your video, try to employ genuine language spoken by the people who will be watching it.
Step #4 Keep it short but sweet
When it comes to how you write a video script, it's always believed less is more, always! Say only what is absolutely necessary, and do so in the shortest, most concise manner possible. We aim to restrict films to a maximum of two to three minutes in length.
Obviously, this does not mean that all of your videos will be under two minutes in length. A 30-minute training film is not too long for a good one. However, no time should be wasted, and every aspect of the script must be brief, clear, and essential to the film as a whole)."
Every word has a purpose in a well-written script. If you have a brief film, each statement, phrase, and word must pack a powerful impact.
In order to keep your script as concise and effective as possible, here are our top tips:
Rather than repeating what everyone else is saying, express something that is your own.
Overcomplicated words and phrases should be avoided at all costs.
Trim the fat, the fluff, and the extraneous details.
Unless you're going for dramatic effect, avoid talking to yourself.
Be willing to give up something crucial (what is it that you want to communicate the most?).
P.S: If you want some inspiration for your corporate videos, then do take a look at the best corporate videos examples of all time.
Step #5 Script is more than simple words
So, when you start writing a script, you should know you're writing video content, not a novel. Apart from playing around with the words, you can tell your story with other elements.
The story you're writing is not told only through words because it's also told through animation, motion graphics, sound effects, voiceover, and music, which signifies you shouldn't be communicating through narration or dialogues.
In order to successfully deliver the core message of your story, the visuals and sounds should seamlessly work together. You have to include all the relevant elements in your script.
Also, think about the video content, the action happening, the sound effects, the voiceover, and any other accompanying elements.
If you're a newbie, it might be a little overwhelming process for you. An experienced video animation company like us can help you with writing your script. Our competent scriptwriters offer a guideline and can support you throughout the process.
If you don't want to get into this hassle, you can simply hire us to take care of this scriptwriting process.
Our common practice is to use a two-column template for writing scripts. The columns are split into audio and visual. We follow this practice to make it easier for the animator and, of course, our clients to easily imagine how the final project will look and feel like.
Step #6 Script readings
Now when you have a draft of your video script in your hand, you should start reading it out aloud. Aloud? Why? Well, when you read any text aloud, it's easier to imagine how those words will sound.
But before you do that, first give your draft a silent read. Check the flow of your script line by line. It should sound smooth rather than stilted. Give it a read in your natural voice without emphasizing any forced sound.
While you're doing this, you need to pay close attention to the following details:
How much time does it take to read your script?
Are there any long awkward phrases that are hard to pronounce?
Where do emphasis and inflection fall?
The ultimate goal of script readings is to identify the parts of the scripts that need alterations before they are moved to the next process, which is storyboarding.
P.S: Keep editing your script until it's completely readable.
Step #7 Edit, re-edit and check your script against your video brief
At this stage of the process, you might feel exhausted as your script might have to go through several rounds of revisions. But that's totally okay.
It's just part of the process. When a whole board of stakeholders is involved, you need to work to achieve perfection.
Before you close the deal and pass on the script to the production team, cross-check the corporate video script against the video brief we asked you to prepare in the first step of this scriptwriting process.
When reading the script for the final time, keep in check the following set of questions:
Has my script achieved the pre-set objectives?
Has the script been written in a tone that will resonate with my target audience?
Does the script communicate the core message properly?
Is the flow of the story engaging and smooth?
Does the mixture of visual and sound is effective?
Is there a compelling and interactive CTA in the script?
Is the script more complex or longer than it was supposed to be?
What is the optimal video length of the distribution channels?
If the answer to each set of questions is affirmative, then you're good to go. If not, then you have to back to the editing step and keep on editing the script until you pass all these questions.
Don't get frustrated. Keep pushing yourself. It might be challenging, but who knows, you might end up with a short yet highly engaging corporate video script that delivers your core message in less time while keeping your story intact.
Note: Video production is pretty much more than scriptwriting. It's just one basic step of the whole process. Readout our conclusive guide on the video pre-production checklist to get better insights.
Looking for a Corporate Video Production Company? – Talk To Us
Now that you're all set to jump on this bandwagon, you must be in search of a video production company that offers corporate video production services.
No matter which video project you're doing, always remember to perform thorough research before choosing one. You need to determine the quality the corporate video production companies are offering to their customers and what's their rate.
If you're not ready to get into this hassle, we have a suggestion for you. We recommend you to hire BuzzFlick – we are one of the par-excellent animation outsourcing companies offering video animation and production services.
Be it custom whiteboard videos, corporate videos, or animated sales videos; we make it all without breaking your budget.
In Essence
We hope you've enjoyed reading this brief guide on corporate video scriptwriting. These 7 corporate video scriptwriting steps will help you throughout the process if you follow each step properly. Following these steps will facilitate you in achieving outclass results.