Want to begin your video marketing on Instagram? Read our blog to learn about the video length guide for Instagram Posts, Stories, and IGTV.
Social media networks have become a great source of entertainment. We all use various social media platforms to spend our spare time and relax our minds. When we talk about famous social media platforms, Instagram has gained immense popularity.
58% of businesses prefer to use video marketing on Instagram to promote their products or services. Many brands focus on advertising their products through stories and videos on Instagram.
Users love to watch promotional videos on Instagram, which makes it a unique platform. Instagram is heaven for marketers, and that's why 77% of marketers use an IGTV video.
However, posting videos on Instagram without any content strategy won't be fruitful. You need to create content that is unique and appeals to the audience.
Setting the suitable video duration is critical because viewers prefer to watch short videos. Many Instagram users feel confused about deciding the video length for stories, posts, live videos, and reels.
So, here in this blog, we will reveal the guidelines for the video lengths for different Instagram features.
Video Length Limit for Instagram
Marketers use videos on Instagram to get the maximum benefit of video marketing.
Learning about the Instagram video length limit for creating a video is critical.
Instagram allows users to upload videos with a specific duration. Instagram has removed its feature of IGTV. Instead, it merged IGTV and in-feed video posts into Instagram Video.
This feature help users in uploading and searching videos on Instagram.
Instagram released a statement about its latest update:
"Our users consider video as their favorite storytelling medium to entertain and communicate with their followers, so we want to make the video creation and discover them even easier on Instagram."
Instagram users can upload a video within the maximum duration limit of 10 minutes. However, Instagram allows some verified accounts to create videos for a maximum duration of sixty minutes.
Users can access videos from the video tab on Instagram. Short videos have become a trend these days. Brands use short videos of up to 30-second duration to engage their audience but one major factor that comes in a customer's mind is how much commercial video can cost?
Talking about that, most video production companies charge between $100 to $1000 for a 30-second duration video.
When you are scrolling your feed on Instagram, it displays you the 60-second preview of the video within the feed, and if you wish, you can watch the full video.
Instagram allows users to upload videos in the following length limits: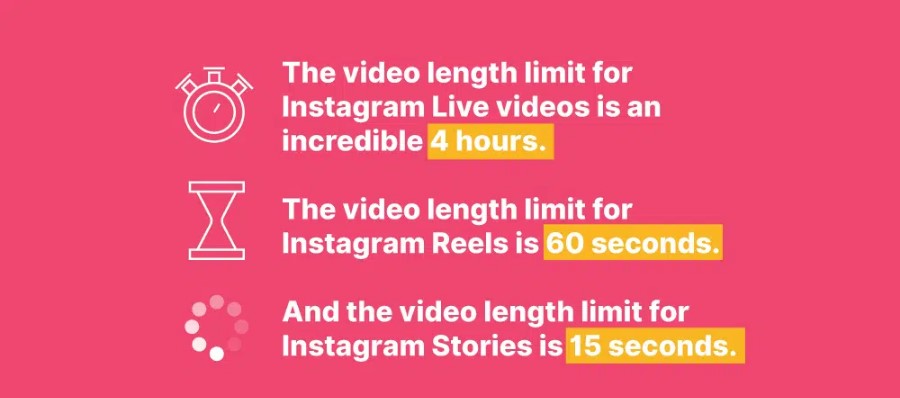 Customize videos for Instagram Length
If you create a video that has a longer length and you want to post it, then you can edit and cut the unnecessary scenes to make it compatible with the allowed Instagram video length.
Instagram has a feature that allows users to trim the videos at the time of uploading easily: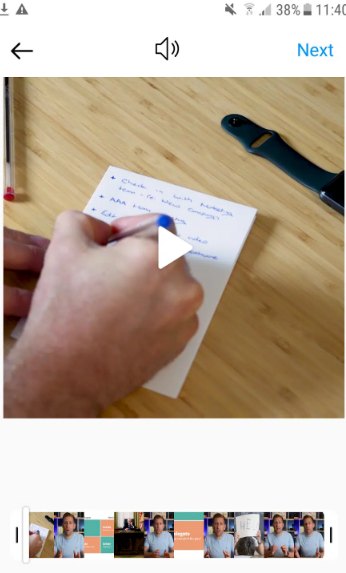 You can utilize this feature for trimming your video. However, if you wish to show the entire content, Instagram video length is the biggest obstacle. It is better to create a carousel and post it on Instagram.
The best thing about carousel posts is that you can incorporate a maximum number of 10 videos or photos in a post. Instagram users love to watch carousel posts.
Brands use these posts to enrich their social media video marketing strategy. It helps in attracting the audience's attention.
So, if your video exceeds the Instagram video length limit, you can create short clips from the video and use them in your carousel post by posting separate clips: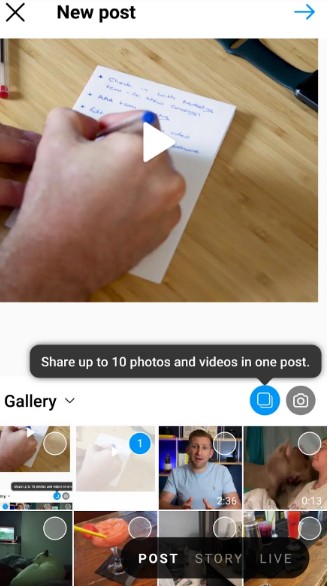 Another beautiful feature is Instagram Stories. You can follow the same strategy for them. Instagram shows each story for just 15 seconds, and a user can upload up to 4.
When people tap into your story, they can watch your 4 stories in 60 seconds. At the top of the screen, there is a bar that represents each story: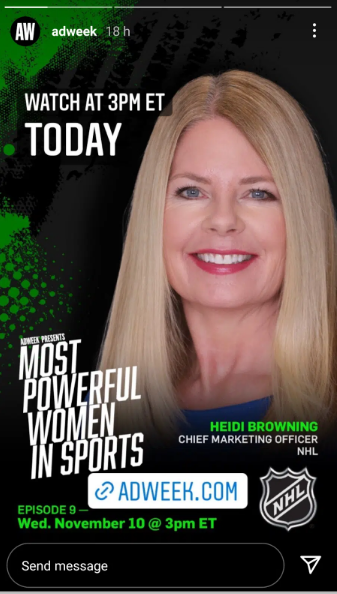 Video Post Length for Instagram
We all post different videos on Instagram for fun or to share information with our social circle. Users can watch video posts while scrolling the in-feed.
Let's look at the following example: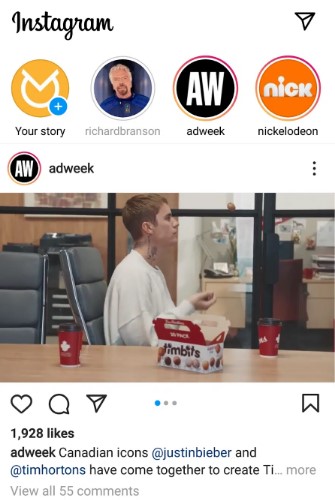 The Instagram video post length limit is 10 minutes. You can upload a video for up to 10 minutes duration. However, some verified accounts can upload up to 60 minutes of video.
Nowadays, many brands are posting explainer videos on Instagram to make their posts more engaging. The ideal explainer video length is between 60 to 90 seconds. A video with more than this duration can fail to capture the audience's interest and attention.
If a video post duration is more than 60 seconds, then Instagram shows a preview of a video in the feed. If users wish to watch a remaining part of a video, they can watch it from a profile.
As we have discussed above, if your video has more than 10 minutes in length, then you can trim the video by the editor feature. Another option is to break down your video into short clips in the carousel post.
Video Length for Instagram Stories
Instagram stories have become one of the most preferred social media video marketing trends. These story trends allow users to post short videos that appear on the profile of people. One popular resource for creating engaging content is Wepik Instagram Stories, which provides customizable templates for users to create eye-catching stories.
This feature help brands in promoting their offerings for 24 hours because a story disappears automatically after that. Here is an example of an Instagram Story: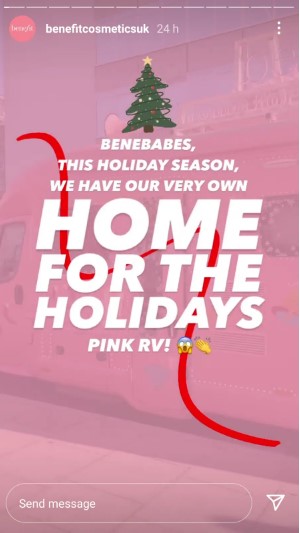 The Instagram story feature allows users to post a story within the video length of 15 seconds. Users can share up to 4 stories, and the allowed duration for 4 stories is 60 seconds.
Instagram stories disappear after 24 hours. Users can save stories to share them with their followers whenever they wish.
Video Length for Instagram Reel
Instagram launched reels to compete with TikTok. These are short clips with music, and you can create them in the duration from fifteen to sixty seconds.
Check out this example: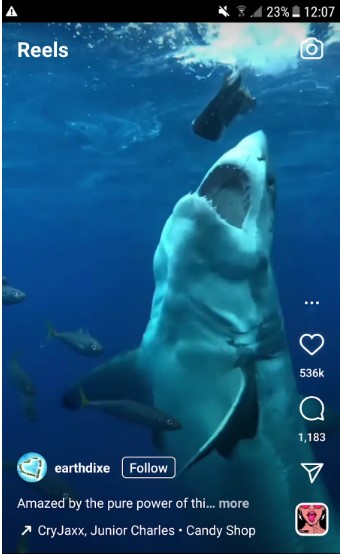 Instagram has introduced a specific section of reels. Users can open the reels section and watch trending and exciting videos. Reels appear on the users' profiles and Instagram feed: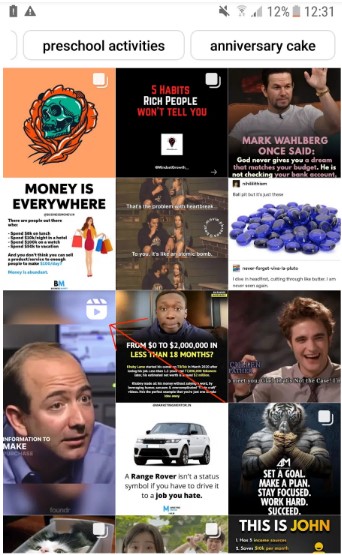 Live Stream Duration Limit
Many people go live on social networks to connect with their audience. Instagram allows users to go live and stream videos for a maximum limit of four hours.
Recently Instagram extended the limit of live videos from 1 hour to 4 hours.
The best thing is that users can save live video to their profile for 30 days so that people who missed the live stream can watch it.
Video Ad Length for Instagram
Instagram has different policies for video ad length than regular videos. Instagram users can create video ads within the duration of 3-120 seconds, like this video ad: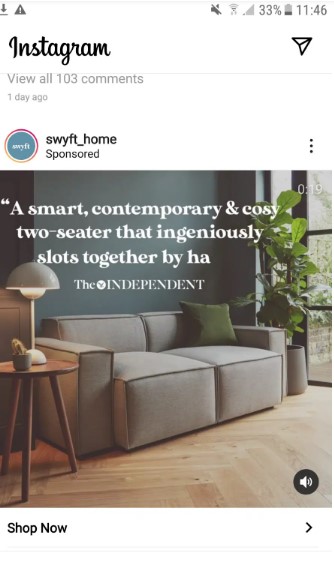 Instagram counts video views when a user watches at least 3 seconds of a video, but it is not applicable to live videos. Once a user joins a live stream, Instagram considers it in video views.
People on Instagram also use the Instagram story ads feature, which is ideal for brands. Usually, users utilize the story feature to promote their content.
Instagram allows users to post up to 4 stories at a time with a total duration of 60 seconds.
The story ad feature allows users to post 10 stories at a time with a combined duration of 150 seconds.
However, the first 3 stories will appear in the story feed of Instagram. It's up to the user's choice. They can watch more by tapping the option.
In a Nutshell
Instagram has become one of the most preferred platforms for video marketing. That is why marketers focus on Instagram video marketing to convey their brand's message effectively.
After reading this article, you will learn about the video length limit for Posts, Stories, and IGTV. Now you can create videos for Instagram stories and posts according to the guidelines we have provided you in this blog.
So, if you are not using Instagram video marketing, it is the right time to invest in it. Instagram videos will help you in achieving your business objectives.
Instagram Video Length Guide – FAQs
How long of a video can you post on Instagram?
Instagram allows users to post a video on their Instagram profile or feed within the duration limit of 60 seconds. If your video is longer than sixty seconds, you need to choose a 60-second frame on Instagram and post it on the platform.
How do you post a 1-minute story on Instagram?
Instagram users can now post longer videos on the platform. You can choose a video of a maximum of 60 seconds, and Instagram split it into 15-second clips.