Animators have changed the dynamics of the animation industry. Read our blog to learn more about the famous animators who have contributed to the industry.
Many animators have contributed with their skills and efforts to the animation industry, but only a few get the admiration they deserve. We love watching animated TV shows and movies, but we don't know who the silent heroes behind those animations are.
Many animators have done a remarkable job, but we don't recognize their names. So, keeping this in mind, we thought to come up with a piece to honor the works of the great animation artists who have contributed to the animation world and created beautiful animations.
Here in this blog, we will reveal exciting information about the famous animators in animation history who played a vital role in creating the benchmark in the industry. Most likely, you have heard the names of these animators, whereas others might be new to you.
If you are an animation enthusiast, this blog is a must-read. It will enhance your knowledge about industry legends.
What Do Animators Do?
Animators are the super heroes of animated films. They are the real creators because they create drawings with phases of movements of a character or a cartoon.
These ultimate creators are also involved in the design of the video with motion graphics and other computer effects for commercial luxury, educative, promotional, and other various purposes.
It's hard to believe but more than half of the animator artists are self-employed and work from the comfort of their homes.
Great animation studios and companies such as Disney and Pixar or reputable animation production software companies hire most of the famous animation creators.
What is a Professional Animator?
In the animation industry, a professional animator artist has various set of responsibilities such as creating unique series of images also known as frame and simulate the movement in the characters.
Some of their core duties include working with the creative heads of their team such as storytellers, concept artists, motion designers and voice over artist to produce video games, cartoons, films, commercial videos and other form of entertainment content and media.
The Modern Creators and Top Animator Artists
So now, you know who is a professional animator and what is work like.
It's time to take a look at some of the greatest or I would say the G.O.A. Ts of animation industry.
1. Walt Disney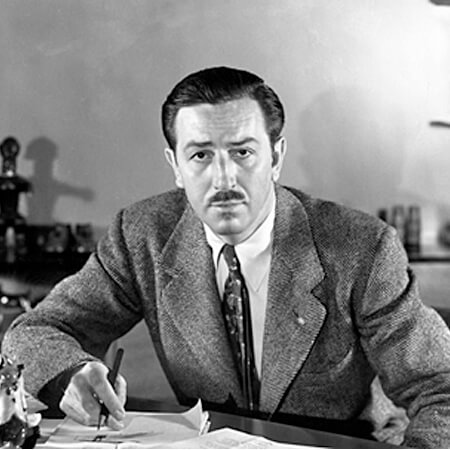 Walt Disney is the king of 20th-century animation. Undoubtedly, Walt Disney is the most-popular animation film producer worldwide.
Walt Disney established a studio that is still operating and is one of the most renowned studios in the world. When we hear anything about animation, his name comes to our minds.
Walt Disney created many documentaries that reflect his professional work. He is a brilliant guy, and people will never forget his efforts in the animation world.
2. Ollie Johnston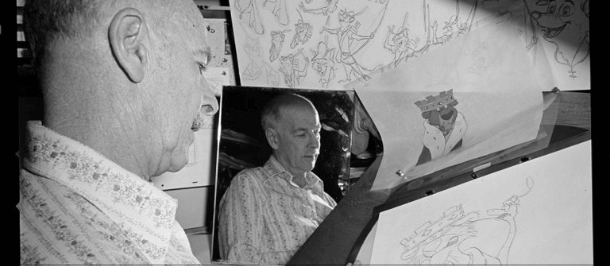 Ollie Johnston was one of the professional animators of Disney's original nine old men who innovatively worked and set the benchmark for Disney's early films. He was an inspiration for other animators, and he also appeared in a documentary with his team.
In 1995 his film called Frank and Ollie was released, and viewers have admired his work. The movie is considered his significant contribution to the animation world. If you want to learn about the early years of Walt Disney and the animation principle they followed, then you must watch this film.
3. John Kricfalusi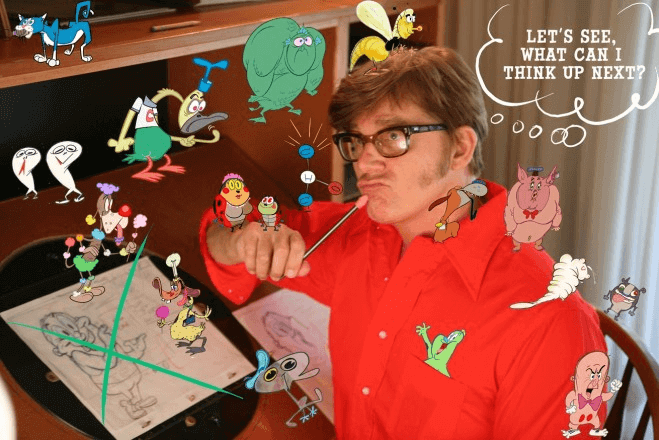 John Kricfalusi is famous for his work in the Nickelodeon series Stimpy and Ren. His animation approach has changed the dynamics of the industry. His art blog shares some best tips for beginner animators and seasoned professionals.
He uses various artistic styles in many renowned cartoons. Anyone who watched cartoons in the 80s or 90s can recall the beautiful style of Stimpy & Ren. These cartoons bring a significant change to the animation industry.
4. Seth MacFarlane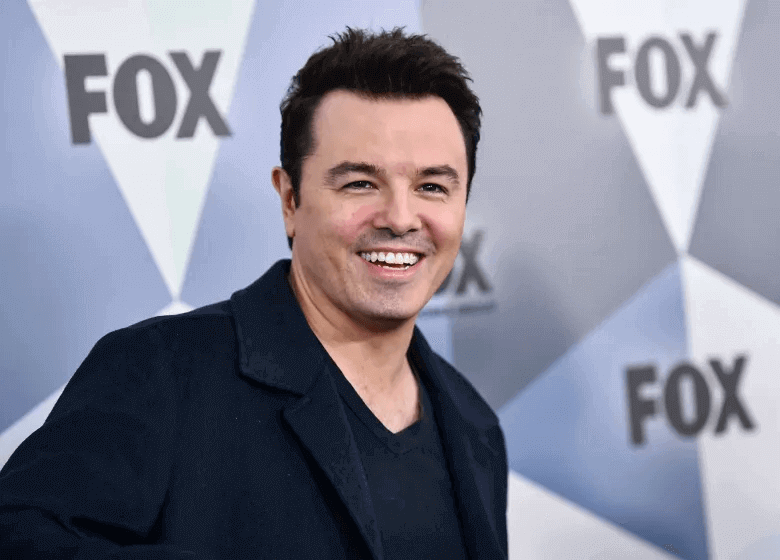 Seth MacFarlane is one of the most professional animators who is recognized globally. He produced the animated short film Life of Larry, inspired by the sitcom "Family Guy."
The film premiered on Fox at primetime. It gained immense popularity, but the show stopped airing after the 3rd season. The show was renewed after a few years and released with a new animation style: American Dad! The best thing is that both shows are still running and pretty famous.
Seth MacFarlane produced three primetime shows with unique animation styles that changed the trends.
5. John Lasseter
We all have heard about Pixar's success, it is one of the renowned animation studios based in Emeryville, California. John Lasseter created the animation of Pixar films. He worked for Toy Story and used his expertise to enrich the 3D animation style.
Toy Story was the first movie that was produced with digital standards. The film performed well on box office charts.
The reason behind the success of the movie was not only 3D animation, but it became popular due to the voice acting, the characters, the storytelling, and the writing. John Lasseter introduced 3D animation in the industry.
6. Max Fleischer
He is the founder of Fleischer Studios, and Max Fleischer created some of the earliest cartoons that are still popular. In the early 20th century, Max produced famous characters like Popeye the Sailor and Betty Boop.
Later, companies like Warner Bros and Walt Disney introduce new ways for the animation world. Max was the first who introduce the rotoscope for theatrical use.
7. Chuck Jones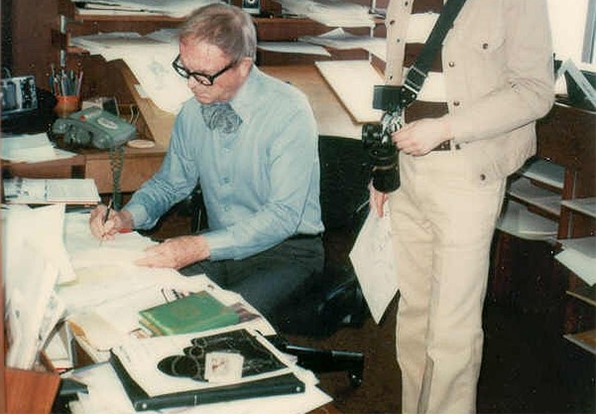 If you have watched the most famous Looney Tunes shorts, you might remember the name of Chuck Jones. He is a renowned animator who directed some of the famous Warner Brothers cartoons during the 50s.
Chuck Jones created a lot of poses, movements, general wacky antics, and crazy faces that we have seen in popular cartoons. Chuck's work in Pronoun Trouble made people laugh. Chuck was one of the best directors and animators of his time.
8. Tex Avery
Tex Avery is one of the prominent names who worked for Warner Bros. He worked for various cartoons and characters like Elmer Fudd, and Bugs Bunny.
He also worked for MGM Cartoons and directed many popular clips. Tex worked on different projects, but his work for cartoons is recognized in the industry.
9. Eric Goldberg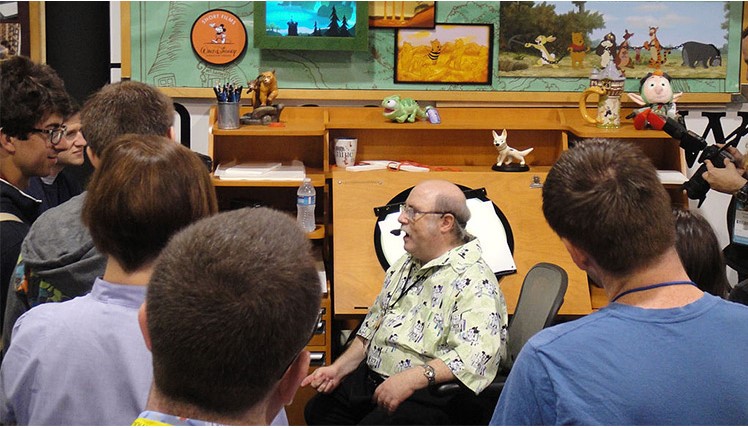 Eric Goldberg is lesser-known, but people still remember him as one of the most famous and professional Disney animators in the animation industry. Goldberg also appeared in interviews where he discussed his animation styles.
He worked for 2D films, but Disney started working solely on 3D projects. However, the standards and basics of animation always remain the same.
10. Bill Hanna & Joe Barbera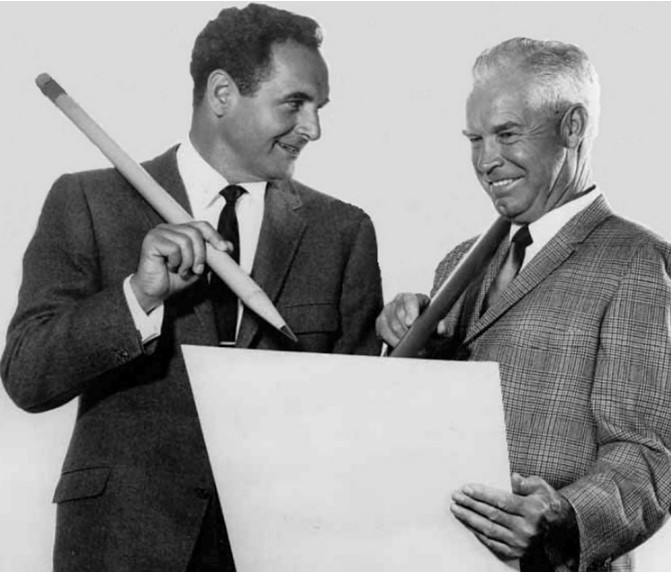 Hanna-Barbera Studios produced top-notch old-school TV animations, which are still popular among animation enthusiasts. The Jetsons, The Flintstones, and Think Scooby Doo are some famous examples of his work.
Founders Joseph Barbera and William Hanna contributed to the animation industry and created some of the best cartoons in the early 2000s. Undoubtedly, these two men introduced new approaches with their minimalist styles and changed the standards of traditional animation.
11. Ub Iwerks
Ub Iwerks is a well-known animator who worked at Walt Disney, and he created the famous character of Mickey Mouse. During his career, he won a few awards for his work in film and animation.
UB was known as the Disney Legend in the late '80s. Many people don't know about him, but he deserves a lot more appreciation for his style and contributions, which he used to establish an animation studio. His studio is Walt Disney Animation Studios, which stands out among the top-rated video animation studios across the USA.
12. Hayao Miyazaki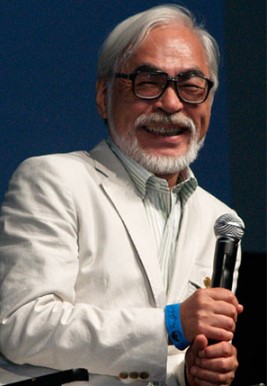 Hayao Miyazaki is a Japanese animator who has directed and animated some of the most popular movies, which reflects his anime art style. He has directed and produced some of the best and most successful anime films.
Hayao Miyazaki is the co-founder of Studio Ghibli. You might have watched these films like Howl's Moving Castle and Spirited Away. The best thing about them is that they use a lot of fantasy elements and unique content ideas in their animated movies.
13. Stephen Hillenburgfrom
Stephen Hillenburg started his career with the comedy series Rocko's Modern Life. After some time, he came up with the idea of a talking sponge for cartoons at Nickelodeon. The cartoon grabbed mixed reviews.
Using his imagination, he created some of the fascinating humor and adorable animated characters. Many people believe SpongeBob is just as famous as Mickey Mouse or Bugs Bunny.
14. Craig McCracken
Craig McCracken is an American animator who was associated with Cartoon Network for many years. He used a very clean and similar art style in cartoons.
He produced many shows that are still popular among cartoon lovers, like Foster's Home for Imaginary Friends and The Powerpuff Girls. There are many famous animated books like The Gorillaz Art Book, Powerpuff Girls Classics Vol. that have covered the works of Craig McCracken. You can also read these animation books if you want to learn more about Craig McCracken's work.
15. Glen Keane
Glen Keane is among the professional and renowned animators of Disney. He worked for different Walt Disney's animated films during the 90s.
We can see Glen's expertise in Disney's most popular movies, like Tarzan, Pocahontas, Aladdin, and The Little Mermaid.
He is a professional character designer who has contributed to traditional animation and storyboarding. Even in 2013, he was famous and known as a Disney Legend.
Nowadays, he is not working on new projects. Currently, he teaches amateur animators to help them enhance their skills.
16. David Feiss
We included the name of David Feiss in the list because his sense of humor and animation style played a vital role in the success of Cartoon Network Studios. Cow & Chicken was the first show released by Cartoon Network.
It inspires others to create other cartoon animation shows. However, it might not be the most popular show. The show was on aired for 4 seasons, and kids loved it. He also uses a unique animation style in commercials. Pretty cool!
17. Danny Antonucci
Danny Antonucci is another prominent animator who was associated with Cartoon Network. He is an old-school animator. In his late teens, Danny Antonucci worked for Hanna-Barbera and later established his animation studio in Vancouver, Canada.
Under the label of his studio, he produced cartoons such as The Brothers Grunt. His most popular project is Ed, Edd n Eddy, which aired on Cartoon Network for 10 years. He produced the show in his studio, A.k.a. Cartoon. The show was one of the longest-running shows on Cartoon Network. Danny's work style is unique, and people love it.
18. Friz Freleng
Friz Freleng, during his career, designed many captivating characters. Friz worked for Warner Bros, where he created Speedy Gonzales, Sylvester the Cat, Bugs Bunny, and many others. He assisted the artists and animators in the Merrie Melodies shorts and Looney Tunes.
When Warner Bros shut down its animation department in the mid-1960s, he joined DePatie–Freleng Enterprises, where he created other cartoons. He created the most well-known cartoon, Pink Panther.
19. Genndy Tartakovsky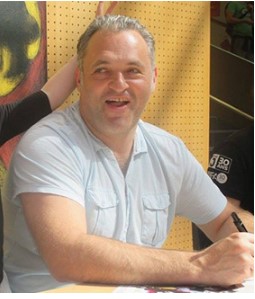 Genndy Tartakovsky was born in Russia and joined Cartoon Network, where he created some top-rated cartoon series. He created & Samurai Jack and Dexter's Laboratory and directed the original Star Wars: Clone Wars series.
Undeniably his work is exemplary, and he introduced some of the best animation styles. His art style is creative, but his expertise in direction and storytelling made him popular in animation.
20. Mike Judge
Mike Judge is an animator, musician, director, voice actor, and screenwriter. His first animation series was Beavis and Butt-Head, which on aired on MTV for 8 seasons.
It was pretty popular during that era. He later created King of the Hill for a primetime audience. His work has influenced the modern American animation trends for TV and film.
21. Robert Emerson Clampett
Robert Emerson Clampett is considered one of the most famous animator artists of the 20th century. He was a major figure in American animation during the Golden Age of Animation and is best known for his work at Warner Bros.
Cartoons, where he created and directed a number of beloved characters and films, such as "Porky Pig", "Daffy Duck", and "Bugs Bunny." His work has been widely recognized for its creativity, humor, and technical excellence.
22. Matt Groening
Matt Groening is a professional animator and a modern animator known for creating some of the most popular and enduring animated series of the past few decades.
He is the creator and producer of "The Simpsons" which has been on air for more than 30 years and is the longest-running American sitcom and the longest-running American animated program, as well as "Futurama" and famous Netflix series "Disenchantment".
His work has been widely recognized and has a large fan following. He is considered as one of the most prominent animators of the modern era.
23. Tim Burton
Tim Burton is a professional animator artist known for his visually distinctive and eccentric style. He is a film director, producer, artist, and writer.
He began his career as an animator, working on the Disney animated film "The Fox and the Hound" (1981) and "Vincent" a short live-action and stop-motion animation film.
He later transitioned to live-action film directing, producing and writing with notable works like "Batman" (1989), "Edward Scissorhands" (1990), " which he also wrote and produced, "Charlie and the Chocolate Factory" (2005), and "Miss Peregrine's Home for Peculiar Children" (2016) among many others.
Tim Burton is also the director and executive producer of a new Netflix series called "Wednesday" which is based on the iconic character Wednesday Addams from Charles Addams "Addams Family" comic strip.
His unique visual style and storytelling approach have made him one of the most recognizable and successful directors of his generation.
24. Matt Stone and Trey Parker
Matt Stone and Trey Parker are American animators, writers, producers, directors, and actors, best known as the creators of the adult animated television series "South Park".
The show premiered in 1997 and has since become one of the most successful and longest-running animated series of all time. The show is known for its irreverent and controversial humor, as well as its parodies of popular culture and current events.
Stone and Parker are also the creators of the Broadway musical "The Book of Mormon" which won nine Tony Awards, including Best Musical and Best Original Score. They have also worked together on other film and television projects, including the feature film "Team America: World Police" (2004)
They are considered among the top animators of their generation, having achieved both critical and commercial success with their work.
25. Rebecca Rea Sugar
Rebecca Rea Sugar is an American animator, songwriter, and television producer, best known as the creator of the Cartoon Network series "Steven Universe." Sugar is a graduate of the School of Visual Arts in New York City.
She began her career working as a writer and storyboard artist on Cartoon Network's "Adventure Time," before leaving to create her own series, "Steven Universe," which premiered in 2013.
Sugar is considered one of the most excellent animators of her generation, and has received numerous accolades for her work on "Steven Universe", including several Emmy nominations. She's also the first woman to create and run her own animated series on Cartoon Network.
26. Joe Murray
Joe Murray is an American animator, writer, and television producer who is best known as the creator of the Nicktoon animated series "Rocko's Modern Life" and "Camp Lazlo". He began his career as a commercial artist and illustrator, but later transitioned into animation.
Murray created "Rocko's Modern Life" in 1993, which quickly became one of the most popular and critically acclaimed Nicktoons. He also wrote and illustrated several children's books and graphic novels. He has also won Emmy and multiple awards for animation, television writing, and art direction.
He is considered one of the top animators and creators in the animation industry known for creating two of the popular Nicktoons series "Rocko's Modern Life" and "Camp Lazlo" along with his graphic novels and Childrens books.
Who is the Best Animator in the World?
Today, in the era of computerization, it is difficult to determine exactly what constitutes the genius of renowned animation artists, since there are several styles and approaches applied to a wide range of genres and technology, etc.
The animation professionals are aware of the quality of this job. For two months, just one sound effect may be recorded for a ten-minute animation.
Therefore, the contribution of any animation artist is substantial enough to be considered the greatest.
Nevertheless, who is the world's greatest animator? In 2011, CNN acknowledged Hayao Miyazaki as one of, if not the most influential anime creator and finest animator in the world, having created more than 22 works of art.
With his animated films, Hayao Miyazaki is still recognized by many as the world's best animator alive and an icon of Japanese popular culture.
Spirited Away, a spectral animated film that he created in 2002, was the first of his works to reach audiences outside of Japan.
In addition to garnering him an Academy Award for Best Animated Feature, the film broke box office records in Japan.
Importantly, current video production, including advertising, has a solid foundation because of the finest animation design artists and their works, which were exposed to the public and etched into the industry's annals for all time.
Teams of graphic designers, animators, and other creative professionals in the twenty-first century get inspiration from their creative work and continue to grow and improve as a result.
In a Nutshell
In this blog, we discussed about famous animators who built the animation empire by contributing their skills, efforts and time. We want to highlight the efforts of animator artists who have contributed to the animation industry by introducing new and unique approaches.
Most of the above-discussed animator artists and animation studios are pretty famous, but some of them are not. So, after reading this article, you will be able to learn about the contribution of animators.
One common thing in all the studios is that most of them have their headquarters in Burbank California. The city has become the hub of animation. Many animation studios in California provide top-notch services.
We hope you enjoy reading this article. If you are an animation enthusiast, this blog will inspire you to work hard to achieve your dreams as an animator.
Related Articles: