Want to learn about video marketing and animation? Read our blog to explore the list of best video marketing blogs you should give a read.
I was wondering whether you had worked on any video marketing initiatives or not. Or do you feel like you might if you'll get some guidance on video production, video promotion, and social media that will be pretty awesome but aren't sure where to start looking?
Well, we have just the right set of solutions for you if you want to improve your video content creation and audience participation and skyrocket your conversions with the advice of these leading video marketing blogs.
So, are you excited to explore them? Let's get started.
The Best Six Video Marketing Blogs You Must Give a Read to
These blogs all share a common trait: they cover broad topics. However, you may discover that some are more useful than others for specific elements of video promotion.
Depending on your objectives, you could care more about content advice, technical how-tos, suggestions for expanding your audience, or methods for increasing your current audience's spending power. You are not obligated to make a decision at this time.
All you have to do to see what these six leading video marketing blogs have to offer when you visit their website.
1. BuzzFlick Blog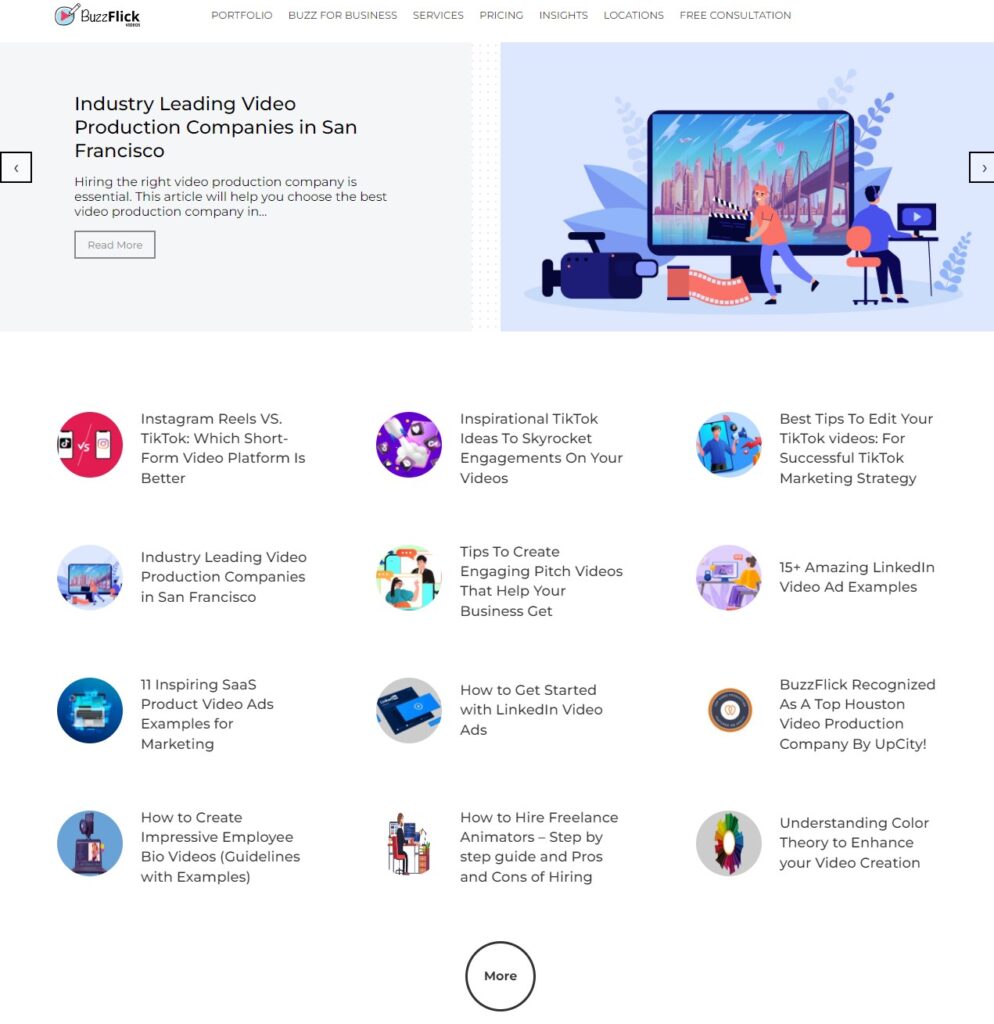 Of course, we couldn't ignore our blog, and that's because our creative content creators have worked day and night to produce some outstanding blogs for the readers.
Apart from being a top-rated animated explainer video production company, we work with dedication to provide useful information to our readers, clients, and partners.
From video animation to their styles, processes, types, tips, and techniques, we have covered EVERYTHING literally! Talking about video production, if you go through our blogs, we have a separate category of blogs that are based on video production, its fundamentals, strategies, and whatnot.
It might sound a little surprising to know that we have made your hunt much easier by listing out the best animation and video production service providers through our blogs. You'll find plenty of them based on different locations and animation styles like explainer, whiteboard, motion graphics, etc.
As you know, social media is one of the most popular platforms for video marketing, and we have got that covered too. You'll come across various on these social platforms, like YouTube, TikTok, Instagram, Facebook, etc.
The primary reason we have covered these blogs is to help our audience understand the significance of video marketing on social media platforms.
If you want to learn in-depth about video animation, production, and marketing, then do visit our BuzzFlick blog page.
Or we have listed below some of the useful blogs from our website, and you can go check them out:
2. Wistia blog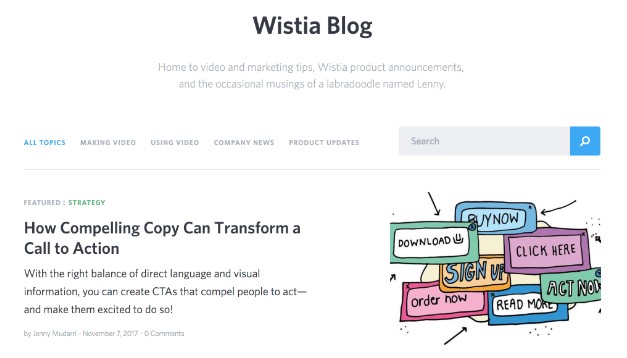 Wistia was created as a marketing tool for businesses interested in adding video to their operations. However, Wistia is capable of so much more than that. These men took the mundane activity of video hosting and made it the talk of the town.
The Wistia blog covers a wide range of subjects, from the video marketing sector as a whole to recommendations for bloggers, and the entries are always well-researched and give some good examples and images.
Wistia's team members are very interested in talking about practical aspects of making videos.
Learn what camera to use and how lighting influences your appearance while shooting videos in-house by checking out their blog.
Some of their popular blogs are:
Wistia vs. YouTube: What's the Difference?
Shooting Video with an iPhone
The First 3 Videos Your Small Business Should Make
3. Vidyard blog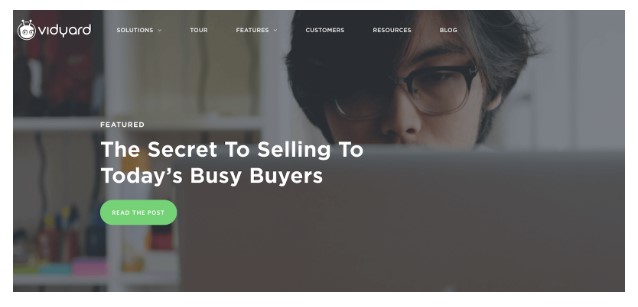 Making engaging, real-time, and custom videos is a breeze with Vidyard, a video marketing platform. Their site covers several in-depth themes that might inspire you to develop and use videos in novel ways for your own marketing strategies.
There are other blog entries covering the relevant ground, such as corporate communications, sales, and more.
We really like the Chalk Talk series that has been featured on the site. The presenter would sketch out the talk's outline on a whiteboard and then explain the concept. A superb illustration of the potential of such videos in teaching.
Some of their popular blogs are:
How to Screen Record on Mobile and Desktop
Vidyard's Ultimate Video Landing Page Guide
Video Production Equipment and Software for Every Budget
4. Animatron Blog

Next on the list we have is another amazing animation studio, Animatron. We went through their blogs, and we found them pretty phenomenal, and it's not only because they went to such lengths to explain how to capitalize on the holidays, how to expand your video's reach, and how to promote it on social media.
Moreover, they are also known for their video animation services like 2D animation, motion graphics, whiteboard animation, and 3D animation services.
If you want to know anything about video marketing, ask questions, or read professional advice on how to make your next video campaign a smashing success, then do visit Animatron Blog.
Some of their popular blogs are:
How to Make Simple Animations
How to make your Characters Talk using Voice Overs and Lip Syncing with Animated Mouth Shapes
5. Vimeo blog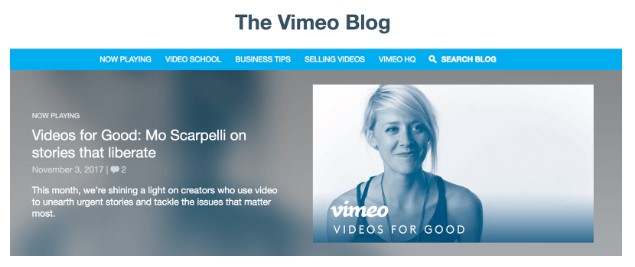 Vimeo is the place to go if you need a place to save, edit, share, and maybe even sell your video. You can find the following categories on the Vimeo blog:
Blog posts that highlight the staff's favorite videos to watch and an explanation of why they've been successful and entertaining tend to be high-quality content. These are available in the Currently Playing section.
If you need assistance locating or utilizing the resources necessary to capture and edit your videos, Vimeo's Video School section has you covered there, too.
The Vimeo blog is a great resource for both beginning and seasoned video marketers.
If you're interested in making videos for sale rather than merely as a promotional tool, you'll probably find a lot to like on this site.
Some of their popular blogs are:
How to send large video files (through iPhone, email, and more!)
How to compress a video on iPhone, Android, Windows, and more
Starting a vlog in 2022? Here are 10 YouTube ideas for new vloggers
6. Tubular Insights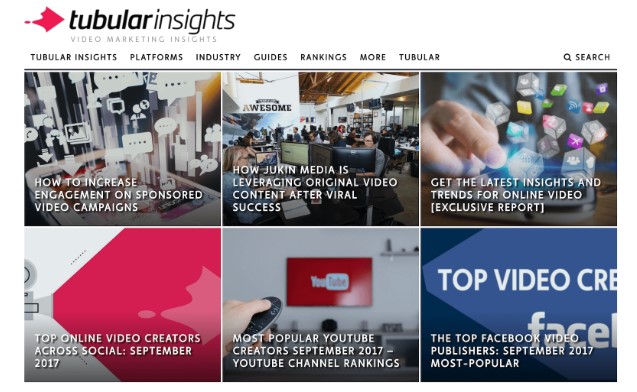 The marketing data and insights provided by Tubular Insights can enhance video monetization and audience growth for businesses. They publish many of their own observations on the Tubular blog as well.
Video marketing strategies, video insights, and successful videos and video sponsorships are just a few of the recent themes we've covered.
You should keep an eye on the Tubular blog if you wish to sponsor videos as an advertiser or have advertisers support your videos.
Some of their popular blogs are:
How to use color correction in Adobe Premier
7 tips on how to set up a professional green screen
Blogging vs. Vlogging
Every Video Marketer Needs a Little Help from Time to Time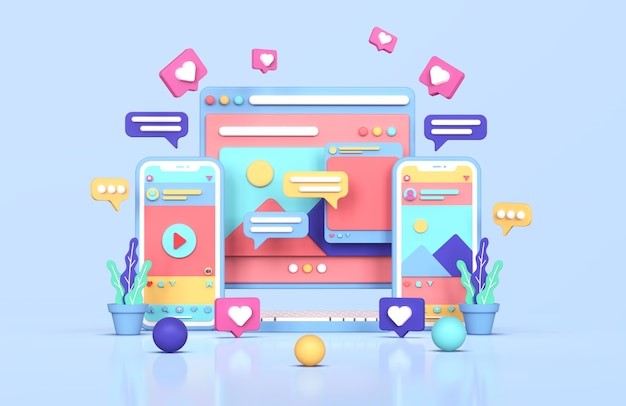 It's possible that you had no idea that there were so many applications for videos and so many resources available to help you make the most of them.
Video marketing is used by certain businesses to spread the word about their company, goods, and services.
Other businesses produce video content with the intention of selling it to customers on a pay-per-view or subscription basis. A little motivation can help no matter what it is you're planning to undertake.
You can always learn something new by reading the blogs of successful people in your field, no matter what it is that you do currently.
You could be missing out on a better method than the one you've been using if you don't stay up-to-date.
Get inspired by the works of video marketing experts, or learn effective new strategies for expanding your audience.
In time, you might even be able to use what you've learned to create your own blog or to add useful solutions to an existing one.
Or, if you feel like you have lost track or have no clue about how to get started and even these blogs cannot help you enough, a video production/marketing company can provide you assistance.
Check our blog mentioned below to find the right video production company for your business/ brand: