This guide provides a variety of suggestions, recommendations, and best practices to assist you in developing a more robust video marketing plan.
Creating videos and posting them online is insufficient. Videos are promotional tools, and you must understand how to utilize them. They will not enhance your visitor count or conversion rate by themselves.
This guide provides a variety of suggestions, recommendations, and best practices to assist you in developing a more robust video marketing plan.
What is the topic of this guide?
This tutorial covers all you need to know about video marketing. We intended to establish an all-in-one resource for marketers searching for a fresh and successful approach to growing their business through video.
Who is this guide for?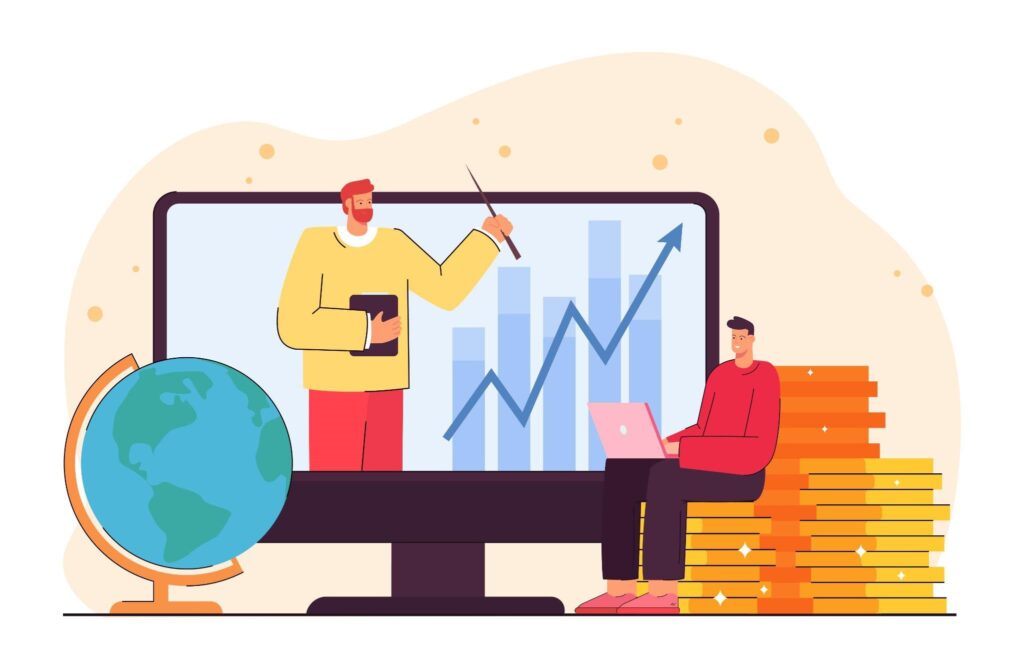 If you've been paying attention to the importance of video content in today's digital marketing, this guide is for you.
This guide is for you if you are a marketer seeking a fresh approach to growing your brand.
Did you ever make videos that failed? Do you want to try your hand again at video marketing? This guide is for you.
We created The Ultimate Guide to Video Marketing for everyone who wants to develop their company with videos. Hiring a studio to make a great video for you is simple if you have the funds, but understanding how to use a great video is a completely different matter.
This guide contains all of the procedures, strategies, and best practices you'll need to get started and succeed with your video marketing campaign.
Understanding the Basics
Before you start creating your video marketing strategy and invest in video production, it's critical to grasp the fundamentals so that you get it right the first time.
Why should you be using video in your marketing?
Aside from the obvious truth that there is a greater need for video content than ever before, there are strategic reasons why you must employ videos in your advertising.
Brand awareness and conversion rates are increased through videos
A well-planned and executed video marketing campaign will increase your exposure. It implies that more and more people will become aware of your company. You can enhance your conversion rate this way.
Bring your business to the forefront of people's minds
A superb video can make a lasting impact by pushing your brand to the forefront of your audience's minds and presenting your product as the preferred option.
A memorable video can help viewers link an item with your business, similar to how the majority of us connect cotton buds and Q-tips.
The fact that video is such a powerful medium for gaining top-of-mind awareness is due in large part to the attention it receives in today's internet world.
According to one survey, the video-on-demand market is thriving, with revenue increasing by 15% year over year.
Increase brand awareness
Videos can be highly useful as a tool in the brand awareness stage of your marketing funnel. There are several video paths to take, including how-to videos, brand storytelling, documentaries, entertainment, and explainer videos.
As the most requested and consumed material in 2018, there is no shortage of channels where you can use your videos.
Higher sales
Explainer videos are a well-known tool that can be utilized as promotional content via paid ads or a more organic way such as landing page videos.
According to an Animoto study, 73% of marketers believe that adopting advertising has helped them improve sales.
Video marketing is quickly becoming a standard practice, and everyone in the digital environment will agree that the era of video has come.
The research on how much it is utilized and how much it affects the present market is mind-boggling.
However, landing pages are where conversion occurs. As a result, it should be straightforward and to the point. Too much material might confuse customers before they even begin reading about your items.
Explainer videos can help compensate for the absence of content on your homepage by providing additional details about your items in a shorter amount of time.
Attention spans are shortening
Do you know that the typical person's attention span is currently eight seconds, which is fewer than the goldfish's nine seconds?
It suggests that individuals are easily sidetracked when reading long-winded text.
As a result, people prefer to ingest rapid, basic information that allows them to easily recall messages. And videos are the perfect medium for them.
Video is much more interesting
Because of the visual element, videos are more effective in engaging people. Increased involvement can lead to increased public interest in your offering.
An explainer video's visuals can depict more realistic and lifelike events, which might encourage viewers to start sharing the video or speaking their opinion on the subject.
Video advertisements have a higher click-through rate
Video advertisements have a higher click-through rate. As if being entertaining wasn't enough, video advertising has a greater view count (1.84%) than some other digital marketing forms.
If paid ads platforms are part of your overall marketing strategy, employing videos is undoubtedly one of the greatest options.
Excellent for topics that are fresh or unknown to the market
Videos, by integrating visual and auditory features, can easily convey even complex ideas to a wider audience—and help people recall the knowledge better.
As a result, even if a viewer is unfamiliar with your market and sector, they will comprehend what your company is all about in a couple of minutes.
Make it easier for the audience to comprehend complex topics
Your firm can be introducing fresh, inventive, and ground-breaking items which generate an information gap between yourself and your target audience regarding what all these products are about.
The visual clues in a video assist in breaking down a difficult subject into tiny parts that are quicker and simpler to understand.
That is why firms with complex communications (e.g., healthcare, cryptocurrency or bitcoin, property investment, finance, etc. rely on video marketing.
For explanation, use both auditory and visual cues
Printed product information can be ambiguous and easily misunderstood. A business demo video can demonstrate a product's or service's physical look of a product or service in action.
You can utilize an explanation video if the item description is not an issue for you.
An explainer video can not only demonstrate that what you're giving works, but it also has a greater opportunity to convey detailed information about a product's features, advantages, and functions.
Assists your audience in truly comprehending the topic
Startups and tech firms frequently create new and niche goods that only a limited group of individuals will find appealing.
In order to attract a specialized audience, you must ensure that your marketing plan includes the appropriate content and information.
Video is one of the most effective tools, and it can transmit information nearly as effectively as an in-person sales pitch.
Improve your SEO ranking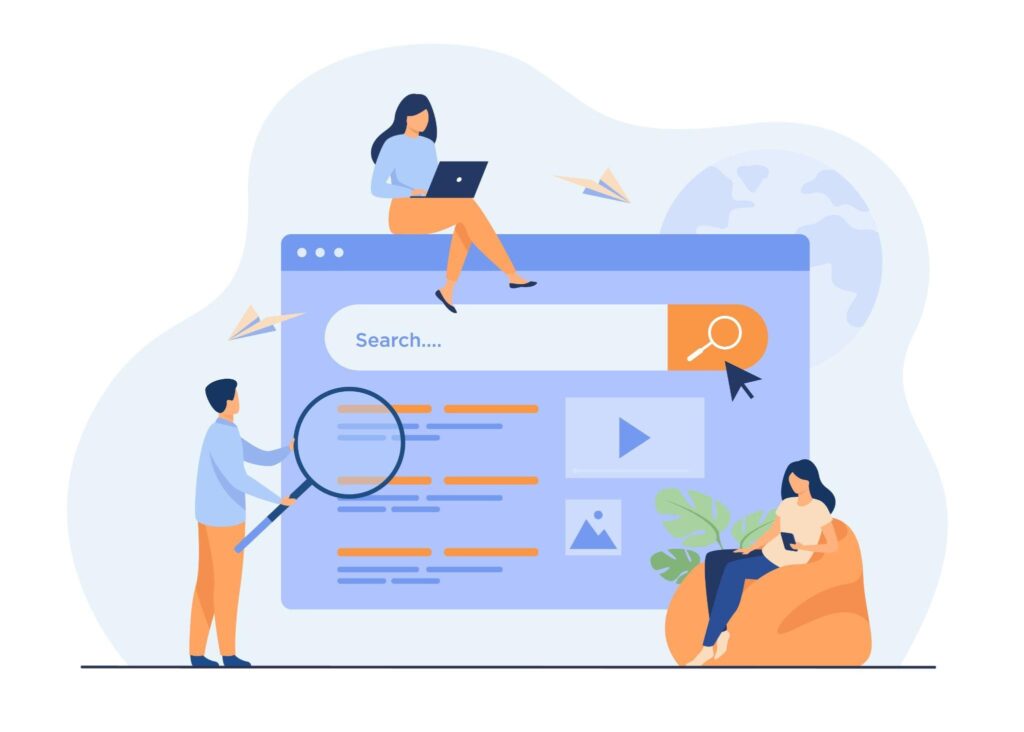 Well-optimized videos can do far more than enhance brand exposure, retention, and revenue.
They can also assist you in increasing your website's ranking on search engine results pages (SERPs).
Dwell time, often known as time on site, is a critical parameter used by search engines to determine the quality of your site. While you can pack your site with a reformer unscannable post, most customers will find it too much to handle and will go.
You can attract visitors through such a quick information transmission that captures and holds their attention with videos. It also enhances the readability of your web pages.
Furthermore, having your videos highlighted on the SERP might capture people's attention, which leads to a higher conversion rate.
In recent years, the Google search engine has gotten more focused on videos. This is mostly due to a surge in YouTube and video popularity.
The number of individuals who view videos accounts for a sizable portion of all web traffic. When you consider that internet users regularly share and appreciate this form of media, it's easy to see why search engines prefer to rank it at the top of SERPs.
Although it can appear like video marketing is the ideal thing for your blog in 2018, there are a few things to consider when developing your content marketing strategy.
The Data Speaks for Itself
With the reasons outlined above, it's easy to see why more and more firms are jumping on the digital advertising bandwagon.
Of course, you can want some data-driven answers to properly accept what we have just said. As a result, we have put together a list of crucial video marketing statistics to help you learn more about the industry.
At most 78% of individuals view internet videos at least once a week, and 55% watch them every day.
More than 81% of firms consider videos to be a crucial marketing tool.
By 2022, the number of videos transmitted over the internet each minute will be closer to one million.
Viewers admit that they successfully absorb and recall 95% of information if they watch it through.
54% of customers expect video content from businesses they care about.
6 out of 10 prefer to watch internet videos rather than television.
Building a Video Marketing Strategy
Video marketing initiatives, like any other marketing technique, must be carefully designed in order to get the desired outcomes. After all, video marketing is more than just making videos and posting them online.
There are several things to consider in preparation, from creative inspiration to real video distribution, to ensure that the campaign runs successfully.
Here are some critical actions to take when developing a video marketing plan.
Recognize your audience
Set attainable marketing objectives.
Fix your messages
Check that your video budget is reasonable.
Identify the personality of your brand.
You can then select the appropriate sorts of marketing videos.
Learn from professional errors so you don't repeat them.
We asked the professionals what the most dangerous error they have done in their video advertising campaigns was.
Their sharp observations shed light on different areas for improvement, including:
Set your objectives clearly.
Make the videos short and to the point.
Take note of the metrics.
Make an investment in video SEO.
A Quick List of the Equipment Required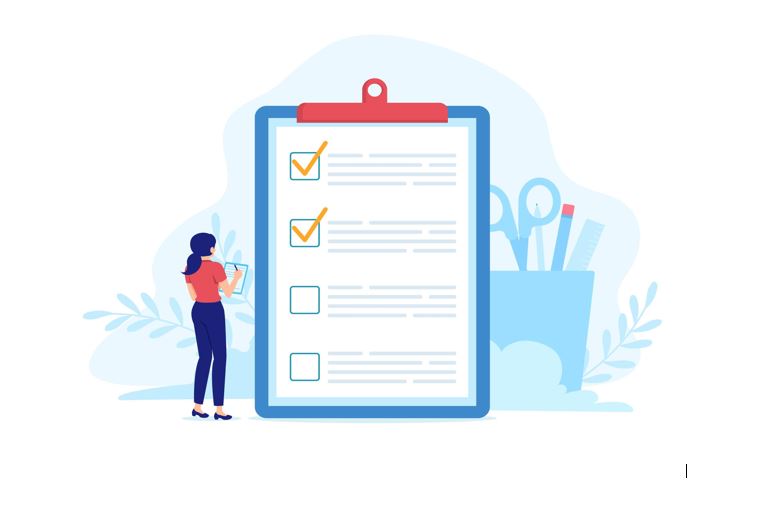 Video marketing is a complex machine with several moving pieces. It's natural if you become confused about which tool accomplishes which task.
As someone who has worked in the business for quite some time, I am well aware of this.
After all, as an explainer video firm, we have a nearly unlimited number of tools available to us.
Huge advertising videos are produced using high-tech equipment.
Here's a brief rundown of the video equipment you might need to make a professional-looking marketing video:
Background/Location Settings
You can shoot your videos in a professional studio, which is extremely useful for creating head-talking videos. You can shoot outside on-site for more interesting surroundings.
DSLRs are ideal solutions for smaller companies since they are less expensive without losing video quality. You can also make crude, scrappy videos using phone cameras.
Tripods enable you to shoot a longer exposure while minimizing the chance of unwanted movement.
It is essential in cinema because it produces a visual mood, ambiance, and feeling of significance for the viewer. That is why investing in light equipment for more marketing communication videos is usually a good idea.
The clarity of your sound is equally as crucial as that of the clarity of your image. You'll need an audio adapter if you want your audience to comprehend what you're saying.
You'll need editing tools or software to put together everything and make viewers feel emotionally attached.
Follow the Trends
If you operate a business or work in marketing, you know how rapidly things can change in the corporate world. Things come and go, customer preferences change, and technology is always evolving.
To stay relevant and competitive in today's market, however, you must accept these changes and adapt to them quickly!
Customers are seeing more videos than ever before in this digital age. And over 500 million hours of video material are expected to be watched on YouTube every day, but when the pandemic struck, the quantity of internet video consumption immediately doubled (Statista, 2021).
What distinguishes marketing videos from corporate videos is the requirement to remain relevant. Whenever it comes to the digital marketing plan, simply generating video after video isn't enough.
You must also comprehend the what, how, and why of video content, which includes being aware of current video trends.
In other words, developing a good video marketing strategy necessitates agility in order to stay up with the newest trends. That is how you can keep one step forward of your competitors.
No matter how good your advertising videos are, if you don't keep up with the current developments in the video marketing business, you'll fall behind.
Make a Checklist
Checklists are fantastic and quite useful, aren't they? They ensure that no step is overlooked, from video production to performance monitoring.
That is how you keep your video marketing approach on track.
Digital advertising checklists are made up of many components. You must realize that they appear for each firm based on its objectives, needs, target audience, and so on.
Although your video marketing plan can differ from that of your rivals, several key characteristics stay constant.
Use the guide to keep track of the key items to consider while establishing an effective video marketing plan.
Create High-performing Videos
After you've mastered the fundamentals, you're ready to make your own video content. Remember that creating videos is not a fixed method. Every stage of the road calls for out-of-the-box thinking. You must also ensure that your ideas are carried out in order to interact with the intended audience.
Where to Begin?
Videos are, in essence, a device or medium for visualizing your thoughts. As a result, the concept is critical for the video you're about to make. When you have an idea, you should put it into action.
And it is here that the manufacturing begins.
Developing an Idea
It might be difficult to come up with concepts for just a video marketing campaign.
This is when your knowledge of your target audience comes into play.
When you have a well-defined audience, the breadth of your video advertising strategy shrinks, making it more successful.
The ideal circumstance is when your audience is confronted with a real problem and you explain how your products (and, by implication, your brand) can help them solve it.
Execution
Once the concepts have been developed, you must either begin videoing the video or engage a studio/graphic developer to make it. But that's a different story—talk let's about marketing
When it involves video marketing platforms, there are plenty to select from. Depending on your target demographic, you can need to go solely on a single network or go small on numerous. Understanding your market is critical once again.
Make Certain That Your Audience Is Engaged
A strong promotional video is not one with 4K quality, but one that attracts the audience, allowing them to easily recall the content.
Keep in mind that the more interested your audience is in your video material, the more willing they are to share it.
You Only have a few Moments to Get Their Attention
As we've noted briefly previously, human contact spans are growing shorter by the year.
As a result, you must begin your clip with a powerful beginning. It doesn't necessarily need to be an over again and exaggerated statement like in advertising. A relevant circumstance might be a powerful enough hook to pique viewers' interest.
Once you have their interest, make sure your clip does not go on for too long of a time. Shorter videos are good since they get your message through fast and have higher audience engagement figures
Designing View Attraction for Your Videos
You should also make an effort to get individuals to click on the videos in order for them to discover more information about the service or item that you are providing.
View counts and audience retention rates are essentially vanity statistics that don't signify anything until viewers take any action and interact with your video.
In this scenario, keep in mind that generating strong videos include attractive aspects (thumbnails, titles, storylines, and so on) that entice users to click on them straight away.
Make a Catchy Thumbnail
A thumbnail is the 'cover' of your video, and while you shouldn't assess a book by it's own cover, people do.
It's critical that you choose an intriguing clip from your video as the image, or even better, personalize your image to be more appealing.
You can use online thumbnail creators like Canva to create uniform and easy-to-use thumbnails.
Create an Interesting Title
The title is equally as crucial as the thumbnail; together, they can generate a lot of viewers for your videos.
Don't, however, rely just on an intriguing title and thumbnail. You must ensure that your video includes additional interesting stuff. Remember why you began doing video marketing in the first place.
Make Use of an Interesting Narrative
Many people think of school when they hear the words "attention grabbers" or "attention getters." Teachers will employ teaching techniques in the classroom to help pupils who have attention challenges.
Even though it is a term that every instructor employs on a daily basis, it is also employed in marketing management.
It is really difficult to gain significant exposure for your website in this modern era of internet marketing.
You can have great ideas, free items, or the greatest service in your business, but being recognized by the public and increasing revenue on your website will take time. If you actually want to make touch with prospective customers, you must first capture their attention.
Attention grabbers are not content in and of itself; they are components that will improve and enhance the material for a visitor.
If you're incorporating language or a voiceover in the video, it's a wise decision to spend a little more money on the sound designer and scriptwriting.
Nothing detracts from an otherwise awesome video far more than a shrill voice actor.
Highlight and Strengthen Your Brand's Personality
Video helps you to express your brand's identity through images, color schemes, tone, speed, and format.
You can distinguish yourself from the competitors by displaying your personality. It ensures that your video is distinct from those of your rivals.
Introduce Yourself and Your Product in a More Humane Manner
Video is also an excellent tool for developing a brand personality. You can develop a character to 'personalise' your brand by entirely personifying it to the way it would act and speak if it were a human.
Establish an Emotional Bond with Your Audience
When done right, a video can be an excellent method to establish an emotional connection with your audience. It allows the spectator to emotionally connect with the characters.
Take Wendy's for example. This world-renowned fast-food company is famed not just for its fresh beef, but also for its humorous, snarky marketing technique.
Tell Engaging Brand Stories
Few businesses have the ability to describe what they do, what they're doing, and for what reason We're talking about a critical, yet sometimes disregarded, brand-building component for business owners all over the world.
Telling a tale about your company necessitates a distinct manner of incorporating your branding into a narrative chronology.
"What story should I tell?" is the most often requested question concerning brand storytelling.
It doesn't really matter what your narrative is about. What you should concentrate on is polishing the structure of that tale.
The truth is that people prefer hearing a well-crafted tale to hearing cold, harsh facts.
Videos, like videographics, give ways for narrative. To create an engaging story, you must connect every aspect of a video together with an appealing narrative.
Here are some pointers for telling your brand's narrative using video:
Make the content more welcoming and approachable by using comedy.
Keep it brief and to the point.
Telling only one narrative at a time
Don't make it all about you; put yourself in the shoes of your audience.
Make stories with a beginning, middle, and finish.
Provide Them What They Desire
When creating marketing videos, make it all about your audience or target customer—they are the ones who will watch your material. Don't brag about yourself too much.
Here are a few short suggestions for making marketing videos that your target audience would enjoy:
What Motivates Them?
To properly communicate with your audience, you must first understand what sparks their interest. What have they been looking at lately? What are the accounts they follow?
What are their primary issues and concerns?
One of the most effective methods to engage your audience is to relate to their daily difficulties.
In this circumstance, the ideal condition is for your audience to have difficulties and worries that can be addressed by using your product or service.
Customize Your Video to Your Target
Once you've determined what they enjoy and what their issues are, you must tailor your video to their preferences.
Choosing the correct shooting and graphic styles for your market might have an impact on the outcome.
Show People How You Can Help Them
The ultimate purpose of understanding your target audience is to be able to give them your answer. It's critical to put oneself in their shoes. Ask yourself, "How can I utilize this thing to make my life easier?"
If the bulk of your audience isn't experiencing difficulties that your product can help, you should double-check your target market.
Video Editing Essential Tips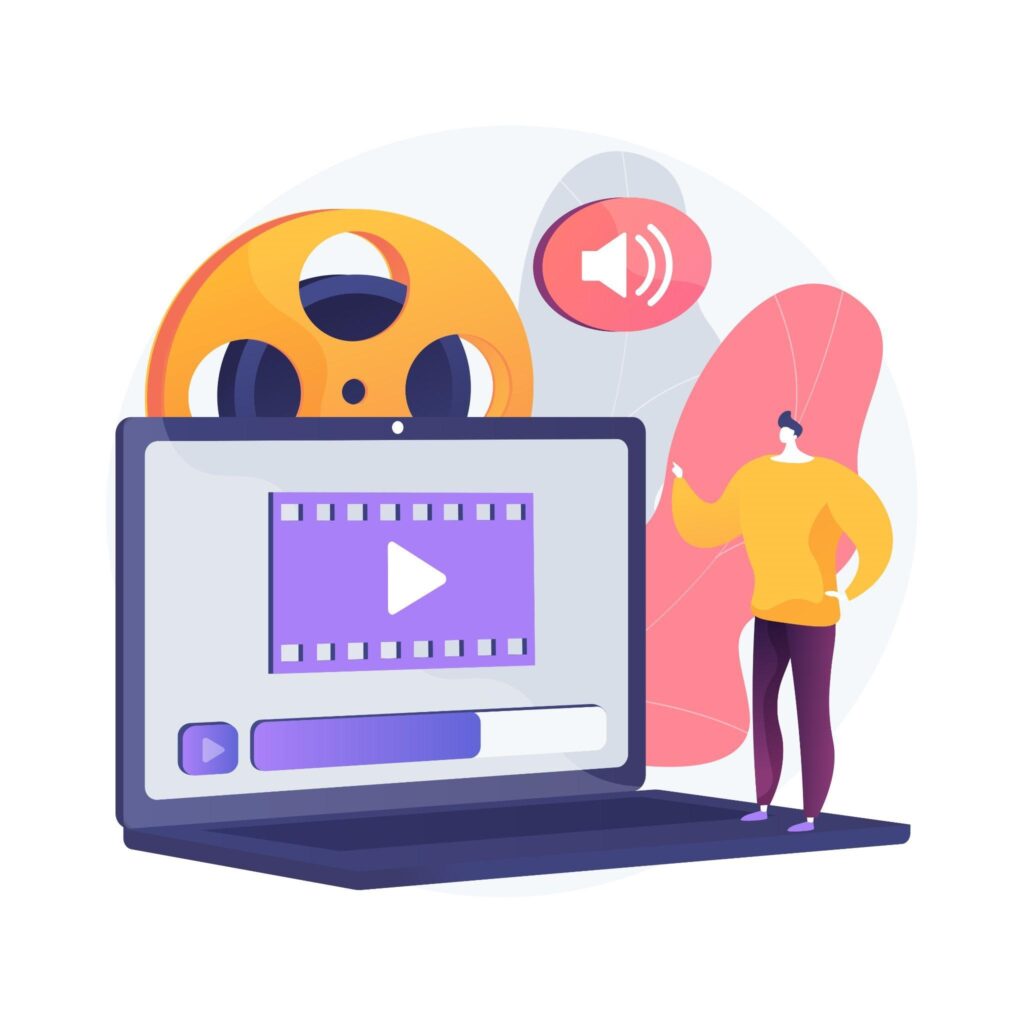 The editing procedure is critical for the quality of your video. This is where you should combine pictures and noises to make the viewer feel emotionally attached and, at times, physically present in the video they're viewing. Learn how to edit videos so that your messages are presented successfully.
Selecting the Best Software
First and foremost, you will require video editing software. You might argue they're the key to bringing all of your material into a meaningful way. This is when you combine various footage to create a cohesive, engaging tale.
We've provided a link to a detailed list of video editing programs at the top of this piece. There is a plethora of video editing tools available, ranging from iMovie to After Effects. Choosing the proper one just for your videography is becoming increasingly difficult.
Here are some professional recommendations for video editing software:
It can make conventional video changes (e.g., cuts, trims, merges, and more)
The price is in line with your company's budget.
Have accessibility, a network switch, and capabilities that are appropriate for your requirements and tastes.
A last point of advice: instead of utilizing the most up-to-date, feature-rich video editing software, go with tools that suit yourself and your editing style.
Examining all video and audio
Because of how rapidly a video set is, you can overlook some nuances on some images during videoing. You can also review everything you shot throughout the shoot during the editing process.
It's usually a good idea to go through all of the stuff you have to work with carefully so you can figure out how to put everything together. Use only footage that will add value to your viewers' lives.
If you are unable to record specific content, you could use video clips from sources like:
Adobe
Stock
Shutterstock
iStock
Storyblocks
However, remember to research video licensing before using any material from the sites listed above to ensure you are not infringing on anyone's rights.
We live in an era when videos are now being produced at a quicker rate than ever before. Every minute, 300 hours of video are posted to YouTube!
The huge amount of information available on the internet makes it difficult for original producers to streamline the process of their effort and receive due credit for it. This is where video licensing comes in to rescue the day.
Make an Effective Workflow
A skilled video editor does more than just turn footage into an engaging tale. They also maintain a methodical and coordinated approach throughout the procedure.
Creating an effective process can help you concentrate by allowing you to work more quickly yet more efficiently.
In this instance, you must:
Make folders for your projects and files.
To avoid using your computer's internal storage space, use cloud services or an external drive to store your information.
Discover keyboard shortcuts.
Make use of ambient music and sound effects
We've said it before, but it bears repeating: the audio in a video is equally as crucial as the graphics.
Music playing and sound effects will be required to accentuate or portray a specific mood, comedy, or realism and to assist viewers in emotionally relate to what is seen in the picture. It has an effect on them.
In addition, today's consumers want a good advertising video that flows effectively and is well-constructed. In this situation, both musics played and sound effects can enhance the artistic value and coherence of your video, making it more interesting to watch.
Sound effects are important in video creation, although they are sometimes neglected as a fundamental component of a video. It's just as crucial as the video quality you're generating. It highlights or communicates a specific mood, humor, or reality and connects to what you're witnessing.
Texts and graphics should be included
You can have to include text and images in your videos. For example, explaining complicated topics while expressing your brand, creating headlines, displaying facts, and more.
Text will assist viewers comprehend the video better since it stresses key topics that must be recalled or preserved.
Meanwhile, visuals or animation can depict everything that actual cameras and video crews cannot.
However, both text and visuals should be kept basic so that the spectator is not easily distracted.
You must also ensure that they both accomplish an excellent job of assisting visitors in better understanding your messaging.
Keep Your Video Length in Mind
The best length for your videos is determined on the platform on which you run your advertising. Listed below is some recent research on the best duration for social media videos:
A YouTube video's optimal length is 1-2 minutes, having up to 77% recall.
HubSpot discovered that the most commented-on Instagram videos are on average 26 seconds long.
The average length of a #VideoOfTheDay on Twitter is 43 seconds.
Videos of one minute or less are most popular with Facebook users.
If the figures above tell us anything, it's that consumers want short, quick material that doesn't take up too much of your time.
In this day of instant gratification, no one has time to sift through a slew of information and statistics in search of nuggets of knowledge.
As a result, online videos have rapidly evolved into excellent media for web users to meet their entertainment and information demands.
Online videos are a goldmine for most firms' digital marketing strategies. Without one, it is difficult for them to keep ahead of the competition and stand out.
Who is to say, companies that neglect to incorporate video marketing campaigns into their overall business marketing plans do so at their peril.
Video Distribution Strategy
The videos you generate are only tools; they will not bring in results on their own. This section focuses only on how you can increase the reach and outcomes of your videos in order to maximize your investment return (ROI).
What Platforms Should You Use to Market Your Video?
Video marketing is far more than simply generating videos and ensuring that all messages are conveyed.
No matter how good your advertising videos are, if nobody sees them, you will fail.
Oh, no. All that work in video producing for naught?
As a result, it's critical to think about which platforms to use so that your videos get the visibility they deserve.
The sites listed below are perfect for hosting marketing videos.
Website
Your site is the essential venue for your promotional videos. Did you know that including video on a website increases its chances of ranking on Google's main page by 53 times?
You can include videos on possible sites such as the site, site links, product pages, and the FAQ page. In this instance, you need first to analyze the purpose and nature of your videos.
For example, if you make a customer feedback video to enhance trust and conversions, landing pages are the perfect places to put it.
Meanwhile, if you have an explanation video to offer visitors a firm understanding of what your company is all about, the official website is an excellent place to put it.
Adding the autoplay option to videos has grown in popularity in recent times, and for valid reason. It is an excellent approach to introduce your site to new readers, offer the newest news, and improve the web experience.
Video-hosting Sites
When you think of video hosting platforms, YouTube is usually the first thing that springs to mind.
In reality, there are various video-hosting services that can help you distribute your videos and gain more viewers. Many of them have been even developed expressly for marketing objectives, which means you can tailor your videos for certain customers.
Most of the systems described above enable you to add your custom CTAs, target particular demographics, conduct in-depth analytics, track consumers' current trends and behaviour, and much more.
Social media
You must look beyond your website for more video exposure.
In this scenario, social media channels are the most commonly employed to advertise your videos outside of your own website.
Furthermore, if you make vertical videos, you will have higher conversion rates.
With over 4.4 billion active people globally, social media can give toys with a wide range of benefits ranging from brand exposure to conversion.
With such a large user base, it's no surprise that 91% of retail firms actively utilise at least two social media sites as marketing and public relations channels.
Having said that, selecting the appropriate social media channels is essential. After all, no two social media platforms are the same.
Email
You can be hesitant about the effectiveness of videos in email marketing. According to studies, using the term "video" in an email's subject line can improve conversions by 20%.
However, embedding videos in an email might be difficult. The majority of email clients do not offer in-app video playback. The best fix would be to substitute a quick animated GIF for the video.
However, there are situations when videos are just required for the sense of immersion of your message. While we're at it, let's talk about how to embed videos in emails and if it's worth the work.
How to embed a video into an email
Including a video inside an email can have a beneficial or bad influence on the user's experience. In any case, there are several factors to think about before deciding whether or not to incorporate videos in your email marketing.
When running email marketing, cutting-edge technology is usually beneficial. Given that it is a recurring procedure, most internet marketers regard it as a bother and a waste of time. As a result, they are more likely to automate it
In addition, because of the repetition, most recipients see these messages as spam. There is nothing distinguishing them from generic designs.
Here's where frame rate comes in.
The most recent HTML element allows you to embed a video straight in an email. It is a basic method that works with a simple click-and-play; you do not need to go anywhere else to see the video.
When you send an email to someone, they are much more likely to read them.
Google AdWords
Promoting your videos to obtain maximum exposure in natural, conventional ways (like those sites we just mentioned) can necessitate patience and time before you see obvious results.
If you want to achieve more noticeable results in a shorter period of time, you can engage in sponsored video advertising such as Google AdWords.
Understanding the Google AdWords System
Unlike a standard AdWords campaign, you can employ demographic profiling to promote your videos to individuals who are truly interested.
AdWords for video allows you to display video advertising in YouTube search results as well as through, and after YouTube videos and the Google Ad Network.
AdWords for video has two categories of goals:
Brand Recognition and Reach: Choosing this option implies that your advertising can reach a large number of individuals for a low cost, but it will not display in results pages and the targeting will be less precise.
Item and Brand Evaluation: This aim helps your ad rank in search results. Excellent for advertising a product to prospective consumers.
Choosing the best keywords
After you've created your AdWords campaign, you'll need to include Google Advertising keywords, which are critical in ads' capacity to catch audiences' attention and produce effect.
When we talk about Google AdWords keywords, we're referring to the phrases and keywords that your target viewers are most likely to utilize to locate your videos.
When selecting terms for your AdWords campaign, keep the following in mind:
Keyword Difficulty
Keyword Competition
Click Location Cost
Creating an AdWords Video Campaign
AdWords customization is perhaps half the joy of utilising the service. Here are some possibilities to consider:
In-stream
This option allows you to specify whether your ad should show in the midst of a video or as a search result.
Video Discovery Ads
Video discovery advertisements are a form of ad that appears throughout YouTube. They are made up of a thumbnail picture from your video along with some text.
Google AdWords is a cutting-edge marketing tool used to promote web content. Google AdWords can be used for video campaigns on YouTube and the Google Display Network.
Unlike traditional banner advertisements used to promote ordinary sites, promotional video is a new way to market content, giving it an excellent possibility right now.
How to Make it Convert?
A very good marketing video will not only attract more viewers but will also enhance your conversion rate. Here are some tips to help you develop high-converting videos.
Add a Lead Generation Form
If used correctly, videos can be a very effective lead generation strategy. You can include a lead generation form to allow readers to enter their confidential info in return for full content.
In other terms, if you fence your videos, only people who provide their mail, name, and address will be able to view, download, or distribute the content.
You increase your chances of converting leads into paying clients by producing more leads. After all, today's leads can become your clients tomorrow, right?
Make use of Marketing Automation
Marketers today engage in marketing automation platforms such as Marketo and HubSpot in order to avoid dull, repetitive processes and develop a more successful video marketing strategy.
Marketing automation also delivers detailed information about your audience.
In this scenario, you might claim that using marketing automation allows you to build lists, score prospects, and increase conversion rates based on video watching statistics.
With intelligent viewing data, segmenting your audiences to send out customised content and push leads down the marketing funnel becomes much easier.
Include Clickable Links
Call-to-actions are the magic words and icons that your visitors will click if they are ready to convert. And effective CTAs feature clickable links that direct viewers to the next step.
You can incorporate clickable links straight in videos as cards or your video end screens if you publish your marketing videos to networks like YouTube.
You can also put link tags in to discuss the ways that appear right beneath the video, as well as a hyperlink in your video's description.
Because your goal is to improve conversions, it is always advisable to include your landing page links.
Including clickable links is critical, especially when creating a crowdfunding video. You can use the CTA to encourage people to join your campaign by donating money to a crowdfunding platform, purchasing items, contacting the official website, and so forth.
Explainer videos are helpful for communicating complex topics that others, particularly potential supporters, cannot comprehend right away. Explainer videos, on the other hand, allow you to address your marketing messages much more effortlessly.
Because you can always employ animation in your videos and actors to portray your campaign, this strategy is much more approachable for supporters who want to learn more about your project quickly.
Choose the right platforms
When it comes to YouTube clip sites, there is no such thing as a one-size-fits-all solution. This implies that no platform is designed in the same way and is acceptable for all businesses.
Just at the end of the day, it all comes down to your business size, budget, and desired functionality.
Consider the following qualities and features while looking for the finest and most dependable video marketing platforms:
The platform's interface and functionality
Monetization
Live streaming capabilities
Accuracy and complexity of analytics at a low cost
Storage and bandwidth restrictions
User-friendliness
It's also critical to post your videos on a site where your target clients spend the majority of their time.
When you show the video to those who are really interested in it, you have a better chance of converting them into buyers, right?
You should also keep in mind that the ideal YouTube clip platform for your organization allows you power over the manner in which visitors see your videos.
Optimize video type
Before posting, you should always optimize the technical components of your video. Because search engines can't yet "read" videos, they rely on technological elements to characterize the content.
In other terms, optimization is the key to boosting your SERP ranking. Optimized videos will increase the visibility of your website on the internet.
The more individuals that discover your site, the more revenue you will receive. It also implies that you have additional options to boost your conversion rates.
Here's a rundown of how much you can do:
Make your title keyword-based.
Include a video description as well as the keyword.
Include some video tags that are appropriate.
In your video, state your goal term.
Allow transcription
Subtitles should be uploaded.
Create a mobile-friendly version.
Make an eye-catching design
If the title, tag, and description of your video are unclear, search engines can have difficulty indexing it for the proper web searches, and it will sink. The name and thumbnail of your videos can aid with the click-through rate.
Video ROI measurement
Like any other effective marketing approach, you must pay special attention to the investment return (ROI) of video content in order to demonstrate its total worth to the organization. We provide recommendations for evaluating your video ROI for you.
Why is it important
Understanding the metrics of your video can allow you to make more informed choices about how to use your video material.
So, if you're serious about utilising video to boost your marketing, you'll want to monitor your results to figure out which videos are effective and which aren't, right?
In other words, assessing video marketing ROI provides you with meaningful data about your video performance, allowing you to have a firm idea of how they're producing outcomes.
You can then utilize this data to improve your video, raising its performance and always improving its ROI.
Essential metrics you should keep an eye on
Evaluating your video marketing effectiveness can appear daunting and complicated to some of us.
After all, it's more than just jotting down your total number of views and called it a day.
When measuring video ROI, savvy marketers go above and above to acquire a more comprehensive, in-depth picture of the performance.
To assist you obtain a deeper and more sophisticated knowledge of the ROI of video content, we've compiled a list of key indicators to consider when measuring the effectiveness of your video marketing efforts.
Count of Views
Viewpoints aren't everything. However, knowing how so many people have seen your videos for any period of time might be valuable.
It provides excellent insights into how your communications are moving and how many eyes you've captured.
Engagement
Engagement rates demonstrate how people engage with your videos, such as watching the entire video, commenting, like, and so on.
If your video has millions of views and is only viewed for three seconds, it indicates that there is something wrong with how your ideas are being sent to viewers.
Conversational rates
A conversion occurs whenever a user you're advertising to takes the intended action.
If anybody takes an action, such as buying your items, joining your mailing list, or downloading your eBook, you have met your objectives.
Sharing on Social Media
Social sharing is an excellent indicator of how appealing your video is to your intended audience.
When someone chooses to share your video with others, it usually signifies that they enjoy it and desire that others enjoy it as well. This, in return, will increase brand recognition.
Feedback
Examine how viewers react to and remark on your videos.
Their input can help you change your video approach (if necessary), develop more relevant material, and stay current.
The Bottom Line
The issue in proving the value of video marketing is unique.
Assume you make the ideal video and it becomes viral, being seen a million times. However, it generates no revenue, implying that people merely watch and do not buy.
Can you consider that a success? That is ultimately determined by your video aim.
If your ultimate purpose is to raise awareness, you've succeeded. However, if you want to produce leads, you haven't.
The key to understanding if your video is effective is to rigorously follow the indicators that indicate your brand's progression toward those objectives.